The Crown is back for one last huzzah. Netflix's royal blockbuster has kept us gripped for seven years as it's charted the triumphs and tribulations of Britain's first family, and season 6 plays them out with the discordant storyline of them all: the death of Diana and the subsequent crisis in the monarchy.
What happens in The Crown season 6?
Elizabeth Debicki returns to play Princess Diana as she begins an affair with Dodi Fayed (Khalid Abdalla), while Dominic West's Prince Charles begins to go steady with Camilla Parker Bowles (Olivia Williams). A publicity war breaks out, with Britain's voracious tabloids its main battleground. Princes William (Rufus Kampa in part 1 and Ed McVey in part 2) and Harry (Fflyn Edwards and Luther Ford) are caught in the crossfire, and a disapproving Queen Elizabeth II (Imelda Staunton) frets over the collateral damage to the monarchy.
The final run is split into two parts – the first four episodes are streaming now and the rest landing on December 14 – and it takes in more spectacular locations, as well as some sunny new climes. Here's where to find the show's final batch of glamorous palaces, castles and country piles – and how to visit them.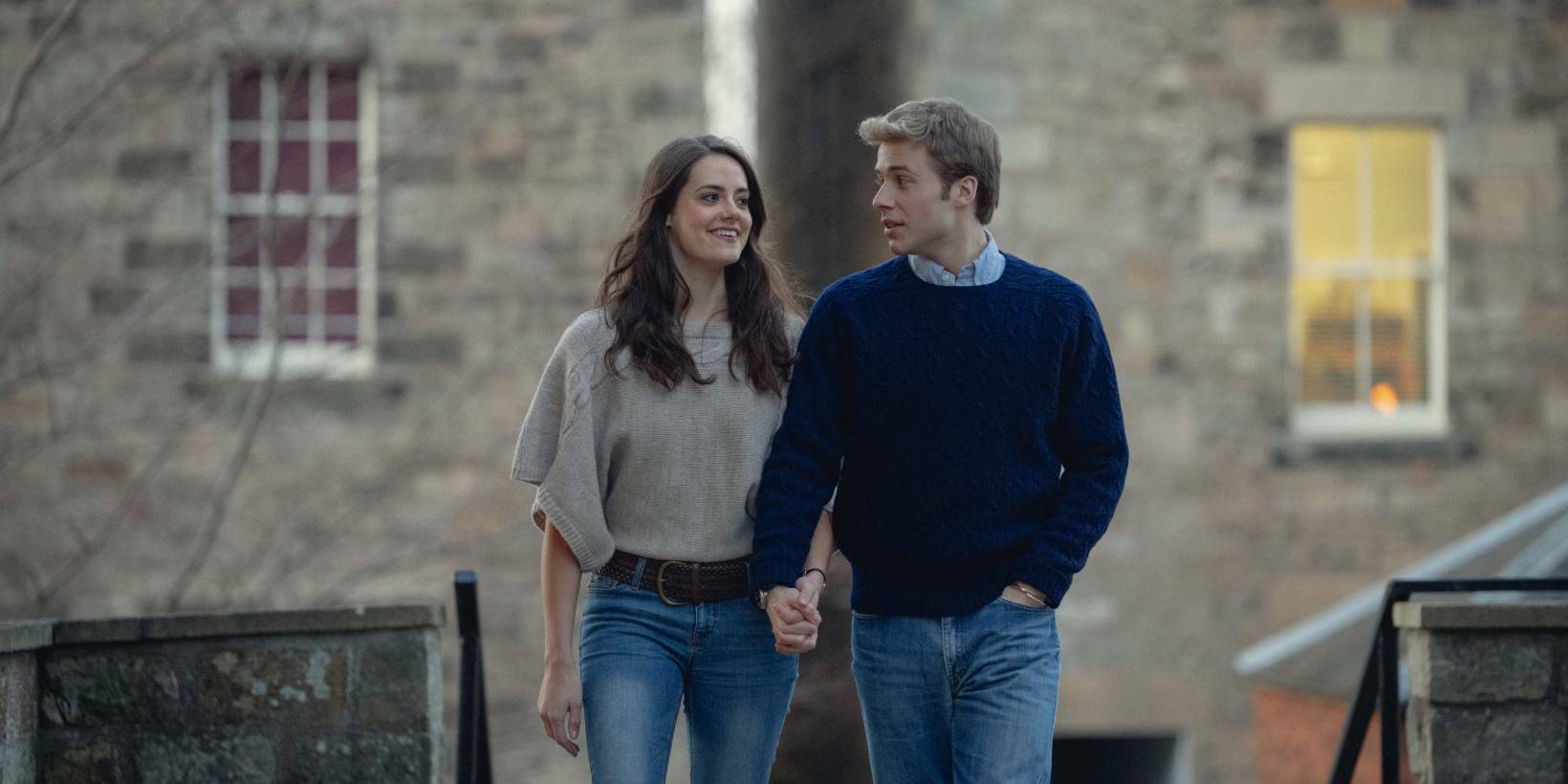 St Andrews, Scotland
The Scottish uni, the best in Britain according to a new guide, will have a starring role in the final episodes of season 6, when Prince William meets Kate Middleton (Meg Bellamy) and lived together at 13A Hope Street (The Crown filmed at flat 9B, according to student paper 'The Saint'). St Andrews had to bear global scrutiny when Prince William studied there – not all of it bad, of course – and may be in for a new wave of curious visitors thanks to The Crown. If you're planning a visit, check out the ruins of St Andrews Cathedral and the famous old golf course.
Jardinets de Gràcia, Barcelona
The Crown production team was in the Catalan capital when the Queen's death led to a pause in filming. Perhaps surprisingly, Barcelona stands in for Paris in the show. 'We are filming a period piece, so sometimes you go to the actual place, but then it looks very different [from] the period that you're making a film about,' says The Crown director Christian Schwochow. 'Of course, the magic of filmmaking is that you can turn Barcelona into Paris.' The area around the Jardinets de Gràcia was decked out to resemble the French city in 1997, where Diana and Dodi Fayed died in a car accident.
Lancaster House, London
This grand London edifice has been a home for The Crown for several seasons, providing the perfect stand-in for Buckingham Palace – along with Wiltshire's Wilton House – a diadem's throw away across The Mall. It's performed a similar role in Downton Abbey, The King's Speech and The Young Victoria, so film and TV fans may have spotted its opulent reception rooms and long galleries on screen before. Originally commissioned by the Duke of York, of 'grand old' fame, it's now used for government hospitality. Sadly, that makes it tricky to visit unless you're interested in hosting a G7 summit. You can take a virtual tour on the website, though.
Dartmouth House, London
Diana and Dodi's fateful stay at the Hôtel Ritz in Paris just before their fatal car crash is recreated in the show. With the real Ritz off-limits for filming, some improvising was required to recreate the opulent hotel. '[We used about] seven different locations or built sets on stages that were amalgamated to create that sequence of the Paris Ritz,' says head set decorator Alison Harvey. One of them is Mayfair's Dartmouth House, a Georgian house that's the HQ of education charity the English-Speaking Union IRL. It's rentable for weddings and parties.
Somerley, Hampshire
Prince Charles's residency of Highgrove is doubled in The Crown by the equally grand Hampshire country house of Somerley. Here, Charles celebrates Camilla's 50th birthday with a big party that has Olivia Williams and Dominic West shaking their stuff on the dance floor. 'I loved the set at Somerley, which was standing in for Highgrove,' says Williams, 'working out with Dominic how each of our characters danced. It was fun from the start.' If you want to follow in the actors' footsteps, Somerley is available for hire for weddings, parties and overnight stays (the estate's self-catering cottage costs £650 a night).

York Minster
The famous 7th century cathedral stands in for St George's Chapel in Windsor for the climactic marriage of Charles and Camilla. A tour of the Minster costs £16, a bargain price to see England's largest collection of medieval stained glass.
Burghley House, Lincolnshire
This country pile, which stands in for Windsor Castle in The Crown, was once the seat of William Cecil, 1st Lord Burghley (ie Richard Attenborough in 1998's Elizabeth). 'If we're filming in, say, Burghley House or Wilton House, you walk into a room and it looks like they haven't done anything,' says Dominic West, 'and then you talk to the owners and they say: "Oh no, the paintings are ours, but none of the furniture."' The house is open to the public with grounds to match, including an Elizabethan-inspired garden, an adventure playground and a deer park to explore.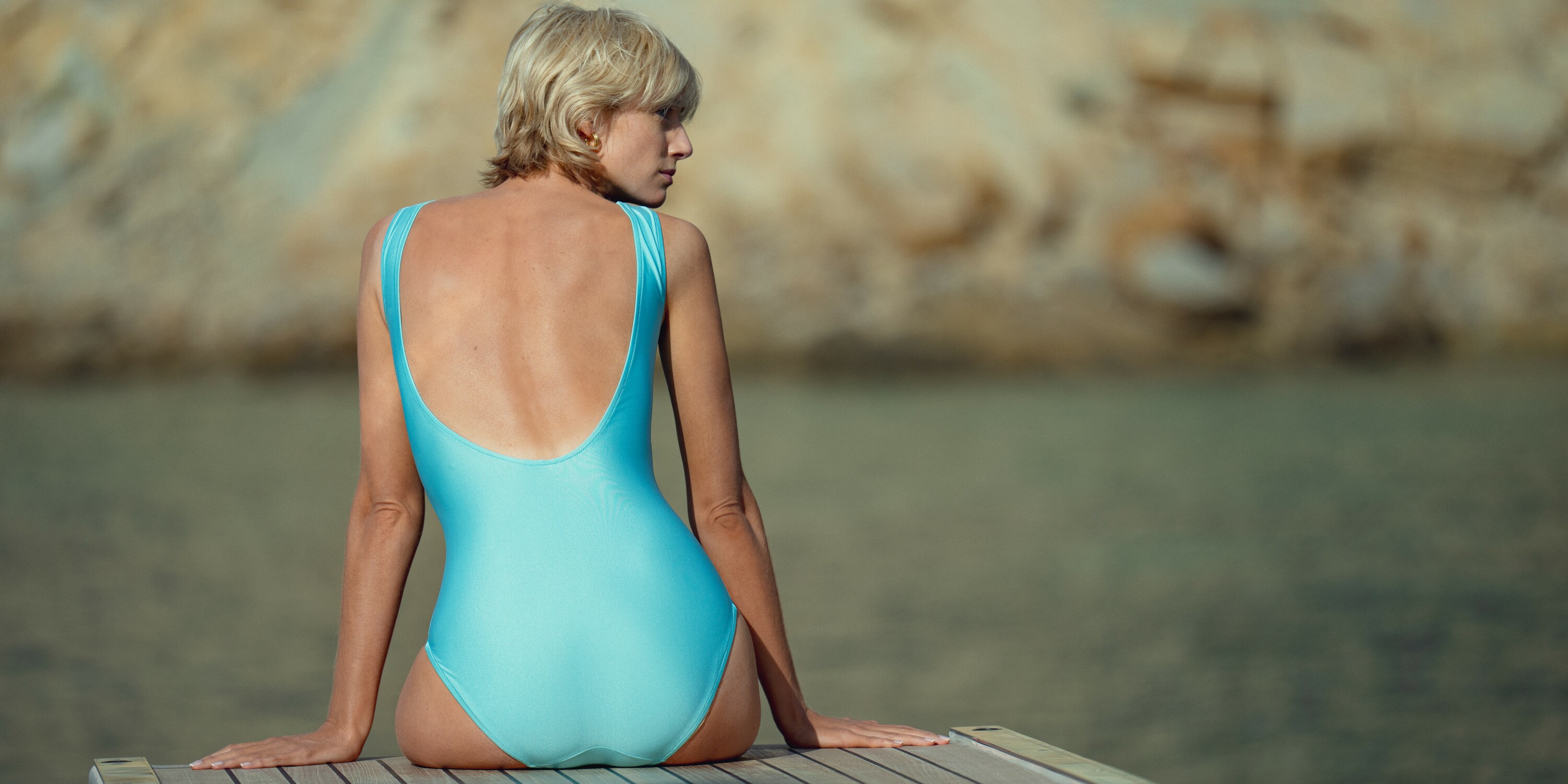 Mallorca, Spain

The early episodes of season 6 capture Princess Di on holiday with Dodi Fayed in St Tropez. Recreating the long lens paparazzi shots that plagued her and thrilled British tabloids over the summer of 1997, and the press pack that trained its cameras on Dodi's yacht Jonikal, took place on the Mediterranean island of Mallorca.
Paris, France
The city of light, where the fateful accident took place, does appear in season 6. It proved an eerie location for cast and crew to use. 'Filming parts of the episode in Paris added a very special atmosphere to the shooting crew, to us, to the actors,' remembers director Christian Schwochow. 'When you go to Paris and then you film those final hours of Dodi and Diana, you feel more responsible and [you aim] to be as truthful as possible.'

Everything we know so far about the concluding part of The Crown.

The best TV series of 2023 (so far).