We just named Amsterdam the fifth best city in the world, based on the results of our annual Time Out Index survey. And so who better to tell us why 'Dam is so hot right now than Taco Dibbits, director of the world-famous Rijksmuseum? From its progressive politics to its dazzling art scene, he tells us why he loves his home city.
Amsterdam's a tolerant, progressive city
'Since the sixteenth century Amsterdam has welcomed immigrants and, along with them, their many cultures and beliefs. Nowadays, Amsterdammers work hard on upholding and redefining tolerance as one of the city's essential values.'
You can walk or get around by bike
'It's beautiful, vibrant and bustling, but it's also very approachable and relaxed. Because it's small, you can visit everything on foot and by bike, and there's always something going on or somewhere to explore.'
It comes into its own in summer
'With summer getting into full swing, there are so many great exhibitions, concerts and special events lined up. Think cinema under the stars, nights in the Botanical Gardens and concerts at Artis Zoo and on the canals during Grachtenfestival.'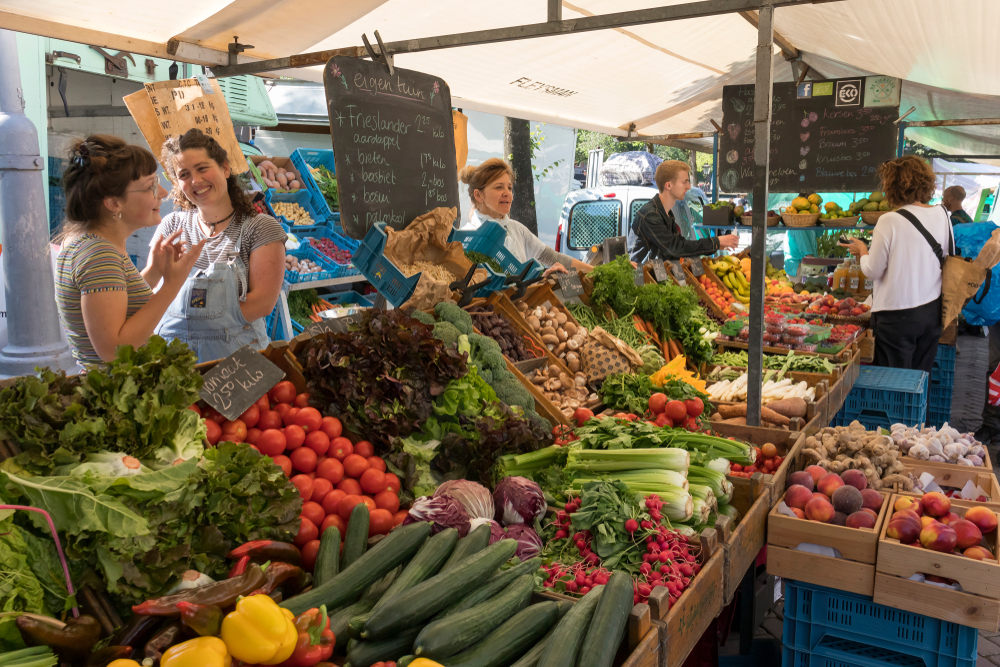 The food scene is popping off
'On Saturday mornings I get fresh organic products from Noordermarkt. And while one never previously thought of Amsterdam as a city of restaurants and great food, this has changed radically – there are now so many great places worth trying. Dine at RIJKS, our Michelin-star restaurant (Amsterdam now has 19 Michelin-starred restaurants!) or Café Caron in De Pijp. The food scene really highlights Amsterdam's cultural diversity too, with great places such as Bacalar (Mexican), the classic Sama Sebo (Indonesian), Shah Jahan (Indian), Lalla Rookh (Surinamese) and De Hapjeshoek (Surinamese).
'If I'm with friends or family, I often visit Café de Ceuvel in Noord. On a warm summer day, we bring our swimsuits and take a dive. One thing the Dutch are famous for is apple pie, and you'll find the best at a café called Waargenoegen in Noord's Neef Louis vintage design store.'
... and there's always loads of art to see
'An important part of Dutch history is to be found in the Jewish Cultural Quarter. Next year the National Holocaust Museum will open in the area, while the Portuguese synagogue and the Jewish Museum are worth visiting to learn about Amsterdam's Jewish heritage.
'Bijlmer's OSCAM is an interesting new contemporary art space that specialises in youth subcultures. And always plan day trips to experience the Netherlands fully! I'm really fond of the beautiful Kröller-Müller Museum in the Veluwe National Park – they have an incredible sculpture garden and van Gogh collection. Also, Museum de Pont in Tilburg has an amazing international collection of art from the likes of Anish Kapoor, Marlene Dumas, Rineke Dijkstra and Sophie Calle.'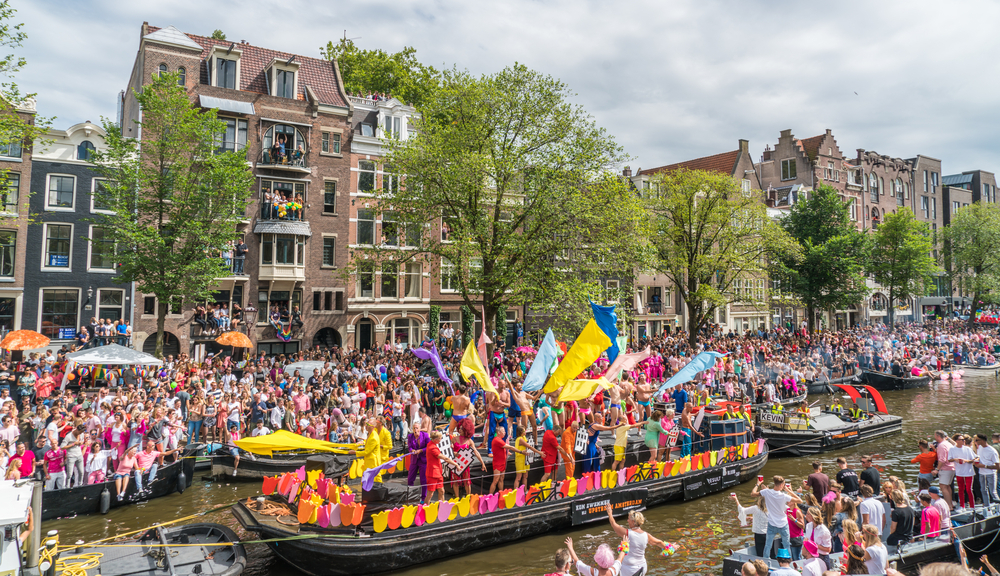 2022 has heaps of cultural highlights in store
'In the autumn, the Rijksmuseum will present two great exhibitions. One is called 'Clara', about an eighteenth-century rhinoceros who grew to be the most famous in history. The other is 'Crawly Creatures', an exhibition which explores the appreciation of little creatures such as toads, lizards and spiders in art and science, featuring work by artists such as Albrecht Dürer, Peter Paul Rubens, and Maria Sibylla Merian.
'ADE – Amsterdam Dance Event – is one of the biggest EDM festivals in the world, with many artists playing all over the city. In August, we celebrate love with hundreds of thousands of people during Pride – we are incredibly proud as Amsterdammers to celebrate Pride together as one. And November brings Museumnacht – museum night – when almost every museum in Amsterdam opens long into the night. Imagine seeing a Frans Hals painting while dancing!' Interview by Derek Robertson.
Discover our full ranking of the 53 best cities in the world for 2022.