In the left corner The Batman, a dark-edged new take on a DC superhero who, let's face it, has very few edges left to darkened. In the right corner, the Oreo cookie, a snack with no edges at all.

Not the most obvious marketing tie-in, you might think. Well, try telling that to the marketing gurus who came up with The Batman Oreo. This new Bat-biscuit comes with Robert Pattinson's torso silhouetted on it and Riddler-like question marks etched into its cream filling.

There's even a trailer complete with a bombastic, Hans Zimmer-like score, and a microsite offering an immersive journey into the Batcave. Seriously, you'd never get this with Rich Tea.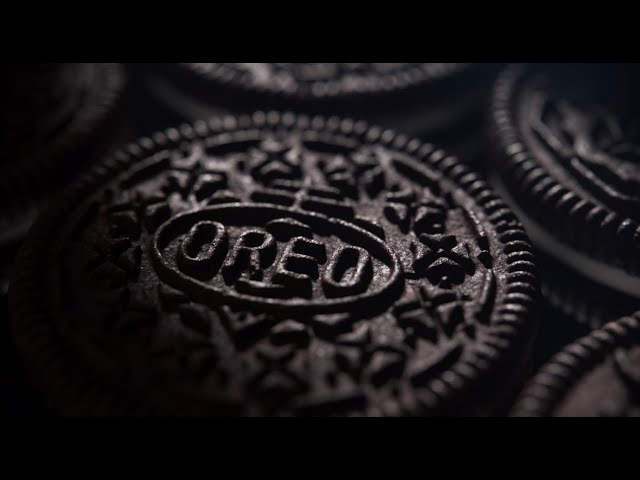 These limited-edition The Batman Oreos are available in the UK and across Europe, as well as Canada and Australia. Not the US, though, where fans will have to make do with Bat-pants, courtesy of a Carhartt tie-in, and other high-end promotional partnerships that even include a tie-in with Saks Fifth Avenue.

As for the movie, The Batman sees Robert Pattinson's Dark Knight reinvented as a noirish crimefighter operating in a Gotham swamped in corruption and moral decay. It's a thankless task, as ever, made even more so by a trifecta of villains: Penguin (Colin Farrell), Carmine Falcone (John Turturro) and the Riddler (Paul Dano). Zoë Kravitz's Selina Kyle – aka Catwoman – will be about to lend a hand/paw.
The Batman is in cinemas worldwide on March 4. Here's everything you need to know about this latest iteration of the DC icon.

From 'Kill Bill' swords to John Malkovich dolls: The weirdest merch in movie history.