For those not in the know, volcano surfing might bring to mind high-octane, James Bond-style getaways: surfing down slopes with an avalanche of lava in your wake. Or maybe surfing on the lava, though even Bond might struggle to manage that.
The reality isn't quite so far-fetched. Volcano surfing or volcano boarding is kinda like sandboarding (surfing down sand dunes) but on volcanic ash, and despite being associated with, y'know, volcanoes, it isn't actually very dangerous. Sometimes a surfer might get cut falling on rough ash or breathe in poisonous gases, but there are protective jumpsuits, goggles and masks to prevent that.
So now imagine not only being able to try your hand at volcano surfing, but doing so from your very own Nicaraguan paradise. That's what's on offer at El Coyol, a private island near the town of Granada in western Nicaragua.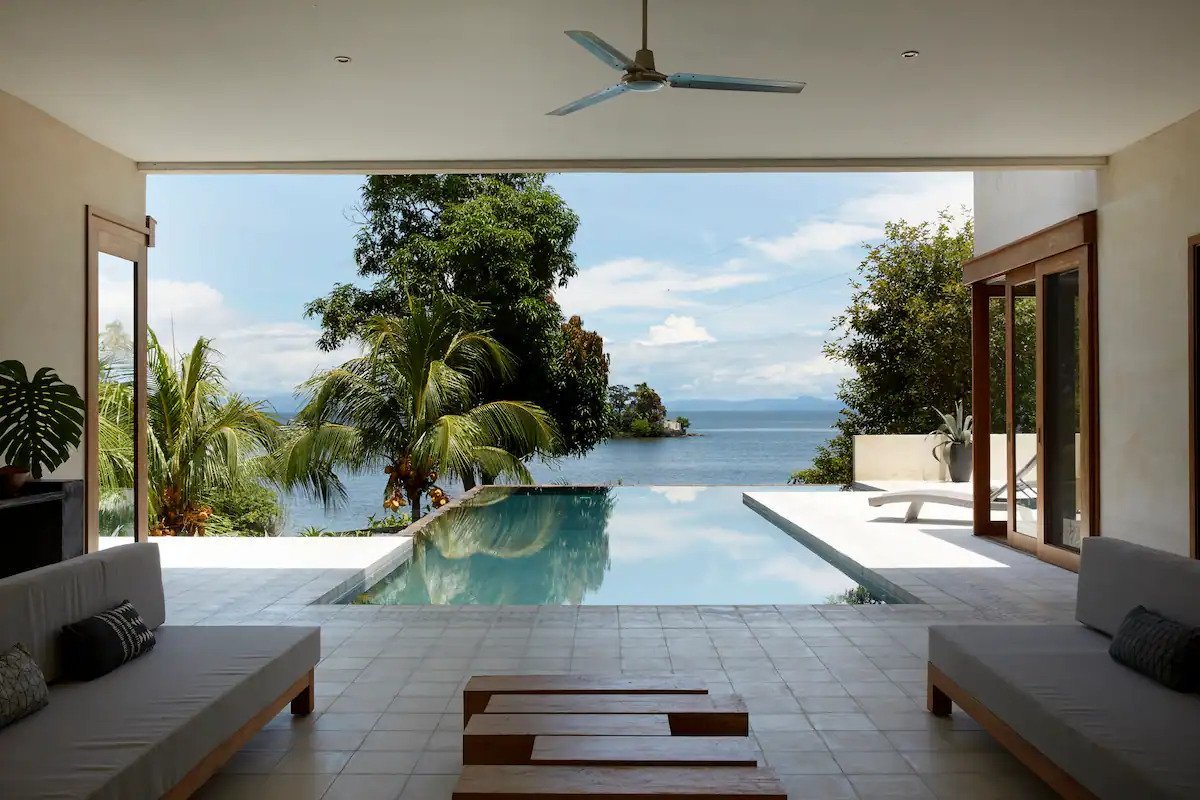 Set on a lake surrounded by jungle, with volcano peaks on the horizon, El Coyol is a villa with sleeping space for up to eight. In the neighbouring lake visitors can swim, kayak and fish, and in the unspoiled jungle they can hike and look out for monkeys, birds and butterflies.
But most importantly, El Coyol is only a short distance from Cerro Negro, an active volcano and the world capital of volcano surfing. From there, you can hike to the top, then sit (or if you're feeling brave, stand) on a board and surf down – and repeat until you've quenched your thirst for weird and wacky board sports.
And once you've returned from traversing volcanic dunes, El Coyol is as blissful a retreat as you could hope for. The villa itself comes with an infinity pool, hammocks, hand-crafted furnishings and more.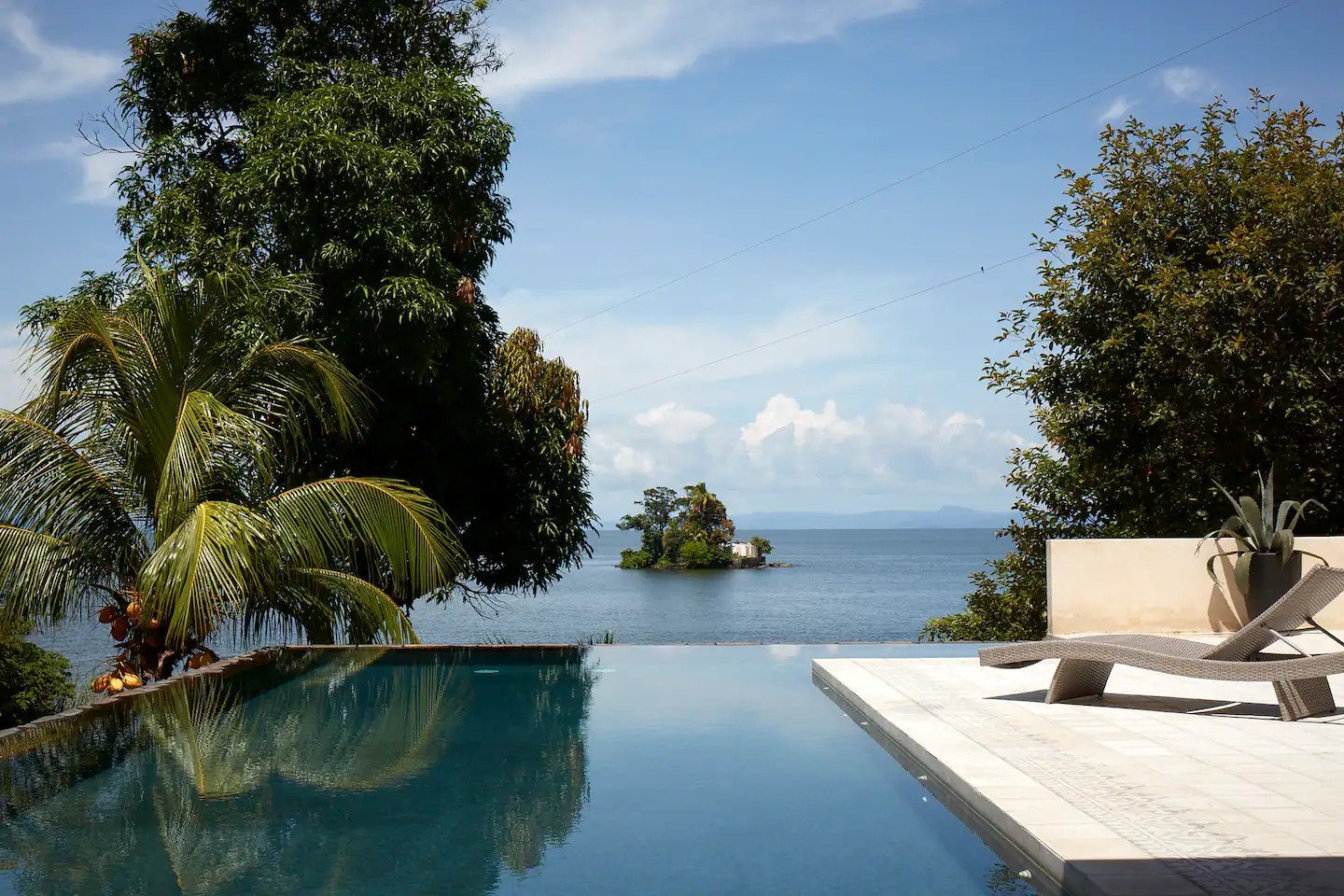 Starting at £576 a night, El Coyol is slightly on the spenny side – but for that you do get an entire island to yourself. Check availability through the island's official site or Airbnb.
Into your big thrills? Here's our pick of the most extreme adventures in the U.S.