Many of 2020's big events have been cancelled. Eurovision, Pride parades, marathons and sporting events all over the globe, big arts festivals and iconic parties. London's Notting Hill Carnival has been cancelled for the first time in its history.
But, the current situation hasn't inhibited the natural world. Over the last couple of months, while we have been staying at home, we've enjoyed super moons, meteor showers and glimpses of strange satellites from our back gardens, balconies and front steps.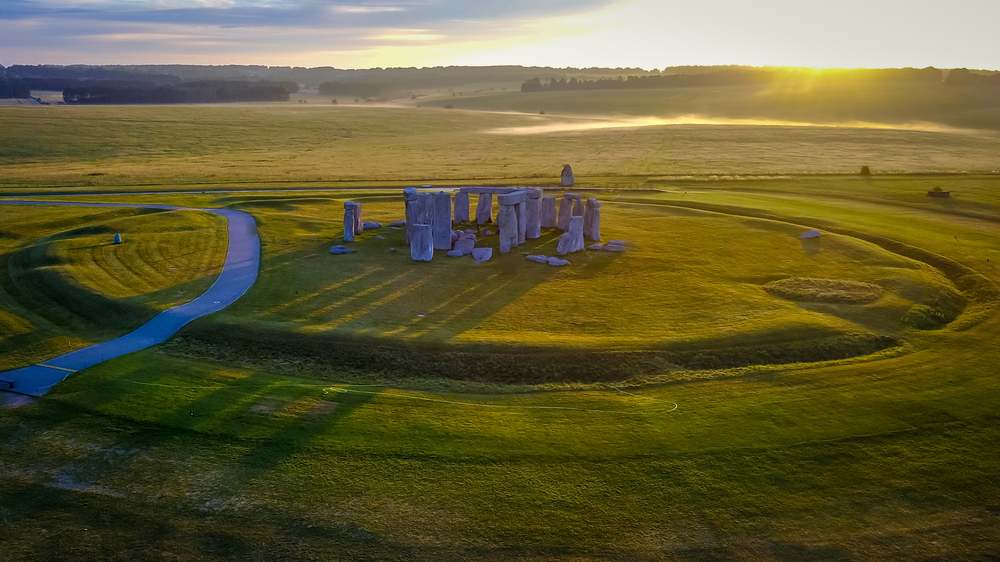 That theme is set to continue next month, when the northern hemisphere's summer solstice at Stonehenge in England will be live-streamed online.
Usually the summer solstice – or midsummer, the longest day of the year – attracts crowds in their thousands to the ancient standing stones on Salisbury Plain. On the summer solstice, druids and pagans gather to see the the sun rise behind the Heel Stone, before rays of sunlight are channelled into the centre of the circle.
This year, the celebrations are being cancelled and English Heritage are asking people not to travel to Stonehenge. 'We have consulted widely on whether we could have proceeded safely and we would have dearly liked to host the event as per usual, but sadly in the end, we feel we have no choice but to cancel,' said Stonehenge director Nichola Tasker. 'We hope that our live stream offers an alternative opportunity for people near and far to connect with this spiritual place at such a special time of year and we look forward to welcoming everyone back next year.'
This year, the solstice occurs on Saturday June 20 at 10.43pm BST. The solstice is celebrated at the sunrise closest to this time, so the sunrise on Sunday June 21.
Watch on the English Heritage's social media accounts on the morning of June 21 to stream the dreamiest solstice sunrise straight into your home instead.
ICYMI: There's a 'ring of fire' annular solar eclipse this week too.