You probably noticed that pretty much all of 2020's big events have been cancelled. Parades, marathons, the Olympics, festivals and iconic parties.
Pagan solstice celebrations, it seems, are not exempt. The Northern Hemisphere's winter solstice at Stonehenge in England is set to be live-streamed online next week.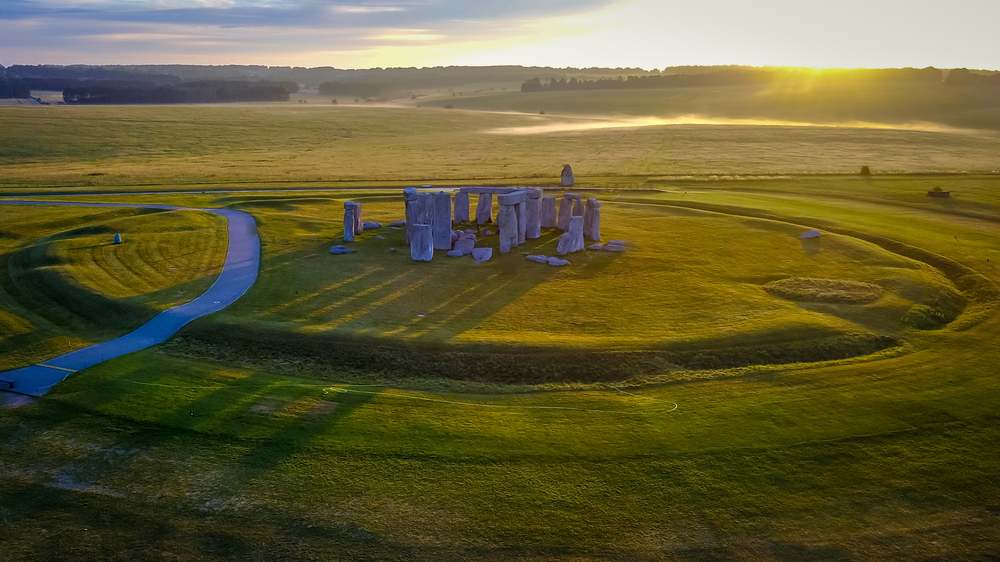 Earlier in the year, IRL summer solstice celebrations were also replaced with an online stream.
Usually the summer solstice – or midsummer, the longest day of the year – attracts crowds in their thousands to the ancient standing stones on Salisbury Plain. On the summer solstice, druids and pagans gather to see the the sun rise behind the Heel Stone, before rays of sunlight are channelled into the centre of the circle.
The winter solstice, though chillier, is just as much of a big deal in the pagan calendar. It marks the shortest day and the longest night, and usually attracts plenty of people keen to watch the midwinter sun set and rise over the famous stones.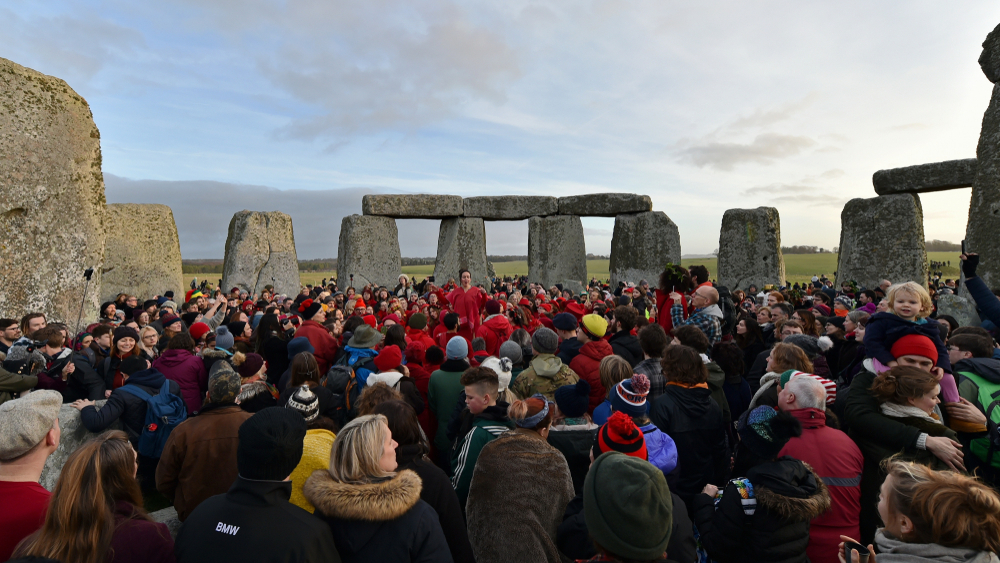 This year, though, English Heritage are asking people not to travel to Stonehenge. 'Owing to the pandemic, and in the interests of public health, there will be no Winter Solstice gathering at Stonehenge this year. The Winter Solstice sunrise will instead be live-streamed from the stones on the morning of the 21 December. It will be easy and free to watch on the English Heritage social media channels,' reads a statement, which adds: 'We know how appealing it is to come to Stonehenge for Winter Solstice but we are asking everyone to stay safe and to watch the sunrise online instead. We look forward to welcoming people back for solstice next year.'
The winter solstice occurs on Monday December 21. The precise time of the solstice is 10.02am GMT, though it's generally celebrated as a whole day.
Watch the sun set and rise over Stonehenge on the English Heritage's social media accounts on the evening of December 20 (sunset is at 4.01pm) and the morning of December 21 (sunrise is at 8.09am) to stream atmospheric solstice vibes straight into your home instead.
ICYMI: There's also a really rare planet conjunction, that some people are calling a 'Christmas Star' on the day of the December Solstice.