There's something surreal about returning to your favourite restaurant after a year of lockdown. After the warm fuzzy feelings wear off – if they ever wear off – you might notice that things look and feel quite different.
There's obvious stuff, like the fact that tables are still spaced 6 feet apart, as well as the subtle stuff you won't pick up on until you're settled in. The vibe is different. The menu is shorter. The prices are higher. And the service? Perhaps not as attentive as you remembered.
No matter how understanding you think you are, there's likely a tiny part of you that's expecting things to feel relatively normal again. But if you peek behind the curtain, you'll find that restaurant owners are still reeling from a year of utter and complete devastation. They're also playing by a new set of rules that are largely dictated by local governments, which don't allow for much wiggle room.
In New York, restaurateur Victoria Freeman is experiencing this first-hand. At Cookshop – one of her four restaurants – she's currently able to accommodate 35 percent capacity while still maintaining adequate distance between tables. Freeman and her staff were proud of their self-proclaimed Table Tetris skills until they received a negative review from a bruncher who was disappointed that the restaurant didn't feel as 'buzzy' or 'happening' as it once did.
'They wanted Cookshop as Cookshop – they wanted it to be what they wanted it to be from a memory they had,' Freeman says. 'There's only so much "buzzy" that can happen at 35 percent.'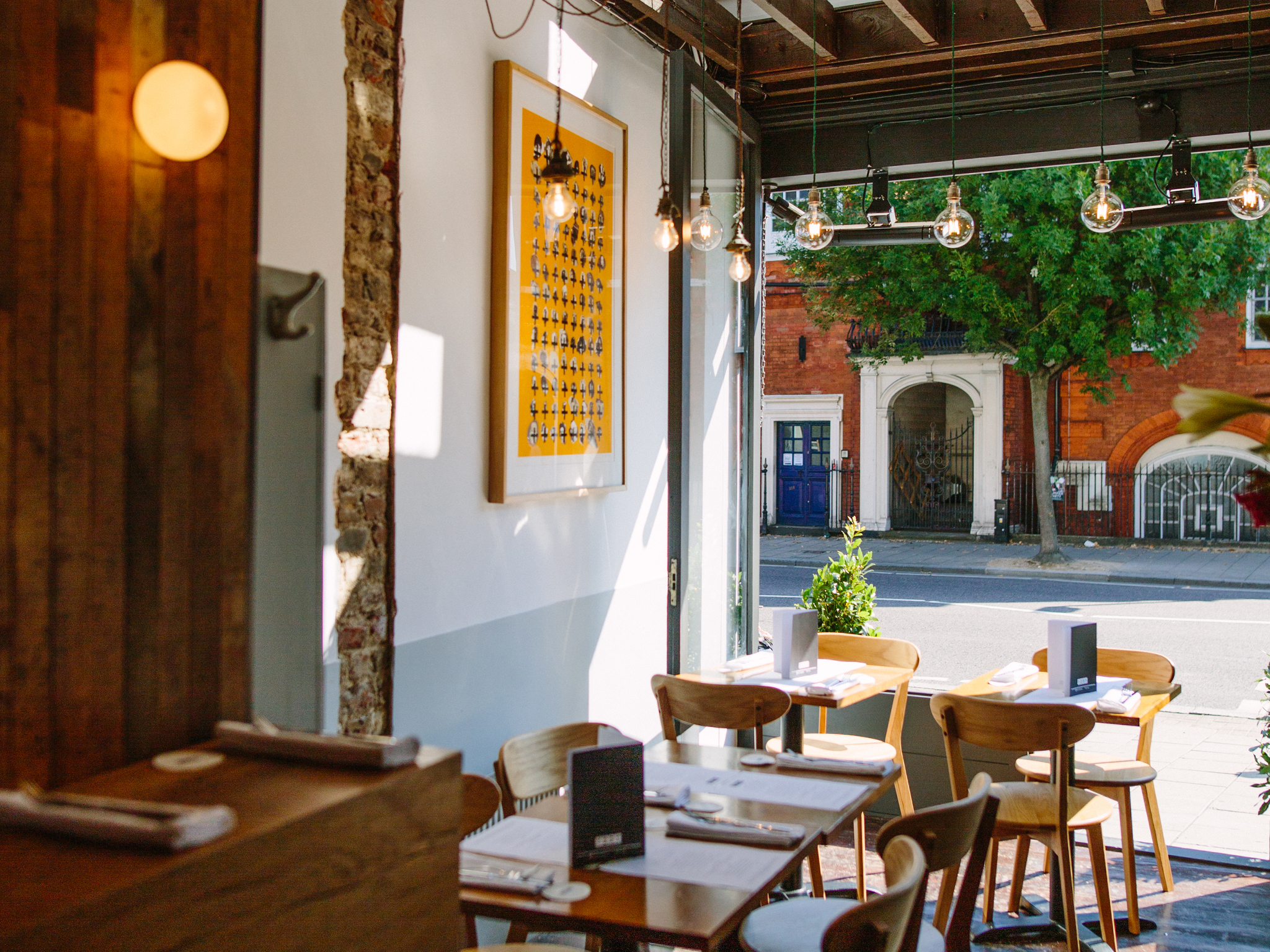 But even as restaurants get busier and busier and local governments loosen capacity restrictions, restaurant owners are dealing with another elephant in the room: a labour shortage in the industry. And though it may seem like a niche problem, it affects just about every facet of your dining experience.
Freeman explains that not having a full staff can impact how many days a restaurant is open and during what hours; what meals are served; how much seating is available to guests; even the size of the menu. In the Before Times, needing to hire more workers used to be a good problem to have. Now it's a major roadblock.
'We used to have an entire pastry department – and now we have a pastry chef,' she says. 'So instead of six desserts, we have three. And we are very happy to have those.'
It's not an isolated issue either. In London, Nutshell chef director Marwa Alkhalaf says that a considerable number of European hospitality workers have returned to their home countries due to Brexit and the pandemic. And when it comes to training or retraining the staff they can secure, Alkhalaf says diners should expect some gaps in service.
'Restaurants have been closed from November, with the exception of two weeks in December, so hospitality staff are simply out of practice,' she explains. 'And as with any physical job, it will take some time for the staff to be on top of their game again.'
Your water glass may go empty longer than usual. Your server probably won't be overly chatty. And the kitchen may be out of your favourite dish. But respect and empathy from guests go a long way as restaurants spring back to life, says James Cochran, chef-owner of 12:51 by Chef James Cochran in London.
'Restaurants are doing everything we can to open and stay open,' he explains. 'Staff are doing their best in very difficult times. Have patience and play by the rules. Show respect to the staff and your fellow diners by doing what's asked, and we'll all have a good time.'
There's one last change you may have already noticed from ordering takeaway and delivery. Some restaurants have had to crank up menu pricing, not only to account for retrofitting their dining rooms for a pandemic but also because ingredients – especially meat – have skyrocketed in price.
'When it comes to food supply, prices right now are about 20 to 30 percent higher than before lockdown and fewer varieties of products are available in the market,' Alkhalaf says. 'This probably will cause a surge in price, and ultimately, some of this cost will need to be passed down to the customers.'
Despite all the ways that restaurants may look and feel different right now, one thing remains steadfast: the people behind them – owners, chefs, front-of-house and dishwashers – are happier than ever to see you back in the dining room.
'I ran into a regular on the street yesterday and he asked how I've been. I said that it's been the hardest year of my life but also the most rewarding. By far,' Freeman says. 'I don't know if guests understand how much we appreciate them actually coming in and eating. I didn't ever take it for granted, but sometimes I look at the restaurant when it's full – even with everything that's changed – and I just feel so much gratitude.'
Don't be late, tip well and follow the rules: here's how not to be a dick when you start going to restaurants again.