The top six Impressionist painters in art history
Read through our ranking of the top six Impressionist painters who changed the course of art history forever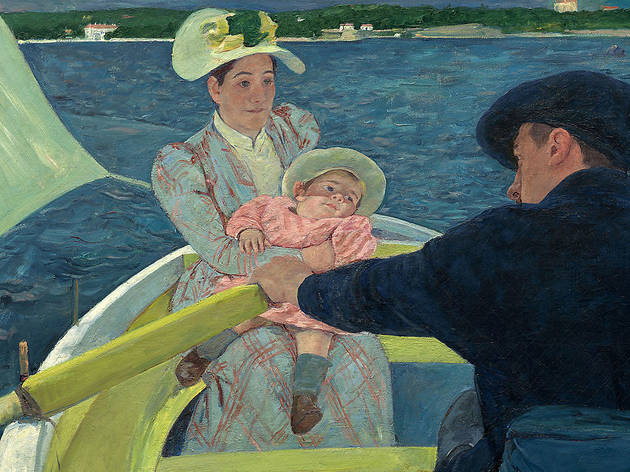 New Yorkers are well acquainted with the Impressionist painters: After all, some of the major masterpieces of the style can be found in the collections of such local institutions as The Metropolitan Museum of Art and the Museum of Modern Art (MoMA). Impressionism altered the course of art history during the mid-19th century by introducing modern life as a subject for painting, and also by changing the nature of the medium itself. Instead of trying to replicate reality with carefully blended brushwork and colors that conformed to whatever scene was being depicted, the Impressionists emphasized the material quality of the brush mark and also used bright colors in their compositions, regardless of whether of not they made sense realistically. In other words, they privileged paint over the demands of representation, and thus ignited a revolution that would culminate with abstraction in the 20th century. Impressionism had many adherents and spanned national boundaries to a certain extent, but the style was born in Paris and remains closely associated with that city. It also remains closely associated with a small group of painters who defined the style, and whose biographies and work are recounted here.
Top six Impressionist painters
1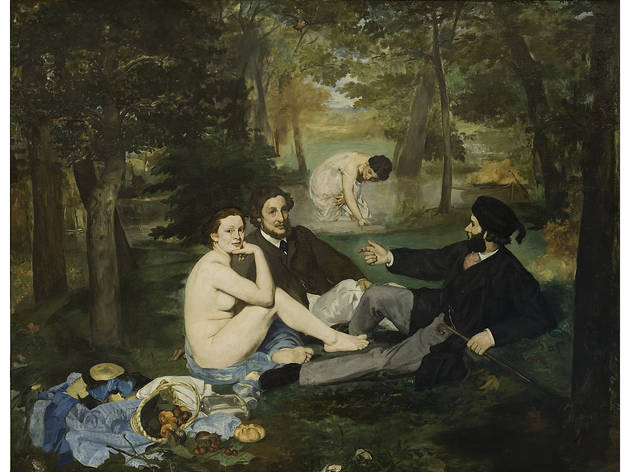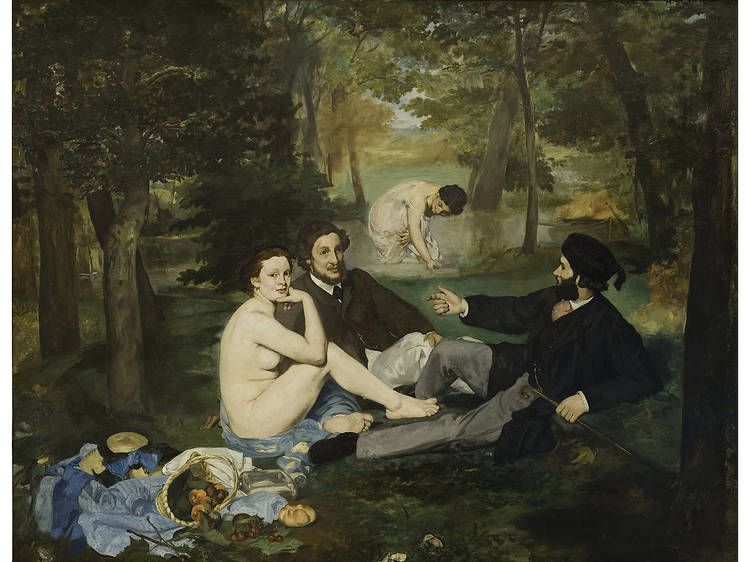 Édouard Manet (1832–1883)
Although Manet is generally considered one of the leading figures of Impressionism, his work was distinct from other artists associated with the movement. He made his reputation with paintings influenced by such figures as Velaquez, Hals and Goya, but he broke with the tradition Old Master painting by being the first artist to introduced elements of modern life into traditional art historical scenes. In his Luncheon on the Grass (1863), for instance, he abruptly inserted a nude model within an otherwise ordinary group of male picnickers. Manet's juxtaposition of naked flesh and contemporary street clothes caused a scandal. It was only in his later work that he adopted the loose brushwork and subject matter we think of as Impressionist. Born into an affluent Parisian family with impeccable political connections (his father was a judge, his mother the daughter of a diplomat), Manet rejected a law career to pursue painting. In the 1870s, he contracted syphilis, which led to numerous complications, including a gangrenous foot that was amputated in April, 1883. He died soon after.

Édouard Manet, The Luncheon on the Grass (Le déjeuner sur l'herbe), 1863
Photograph: Musée d'Orsay
2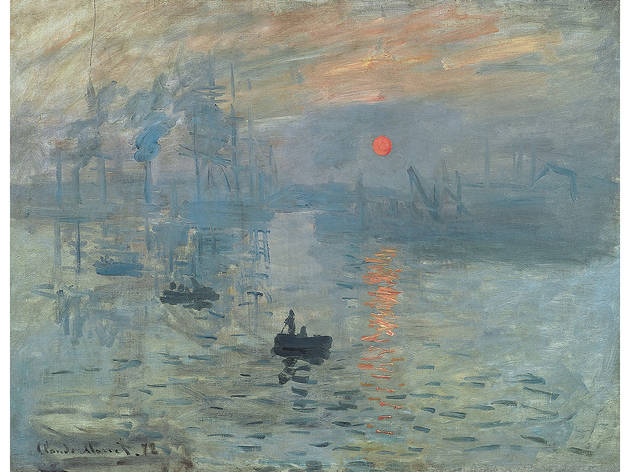 Claude Monet (1840–1926)
The defining figure of Impressionism, Monet virtually gave the movement its name with his painting, Impression, soleil levant (Impression, Sunrise), 1872. The artist was known for his studies of light and color, and often returned to the same themes (haystacks, the cathedral in Rouen, France), to capture them at different times of the day or in different seasons. Though he was born in Paris, Monet grew up in the port city of Le Harve in Normandy. He became a painter after defying his father's wishes to join the family's grocery business. (This so upset his father that after artist was drafted into the French Army in 1871, Monet père refused to buy his son the exemption from conscription permitted by law.) Besides his paintings, Monet is famous for the garden he cultivated he for his house in Giverny, located northwest of Paris. Among its central features was a small Japanese style bridge that spanned one of a series of lily ponds. Both became subjects for Monet's paintings, with the latter becoming so abstracted, they pre-figured the overall compositions that became a feature of mid-20th-century abstraction. In 1966, Monet's son bequeathed the artist's garden and house to the French Academy of Fine Arts, 40 years after inheriting the property upon his father's death from lung cancer in 1926.

Claude Monet, Impression, soleil levant (Impression, Sunrise), 1872
Photograph: Musée Marmottan Monet
3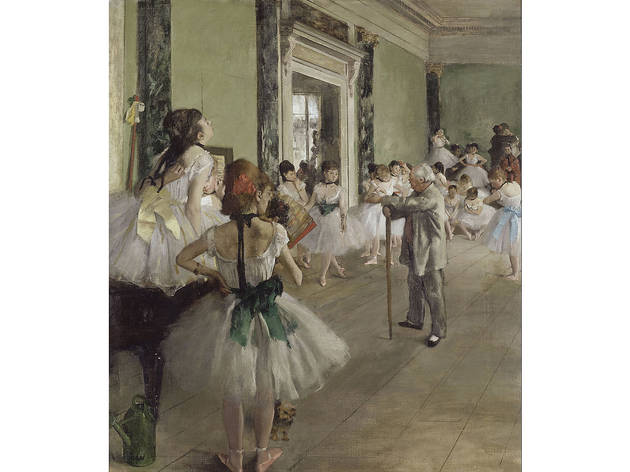 Edgar Degas (1834–1917)
Degas considered himself a realist rather than a follower of Impressionism, yet he is indelibly associated with the latter, even though there is some merit to judging his work (which included sculpture and printmaking, as well as painting) by his self-professed label—especially in the debt it owes to earlier painters like Delacroix and Ingres. It's fairer to say that, like Manet, Degas was a painter of modern life, known for depicting the worlds of dance and horse racing. His work also betrays the influence of the then-nascent medium of photography, especially in his use of cropping. Effectively, Degas captured what 20th-century photographers would later call the decisive moment—a quality where the meaning of an image is conveyed by an instance frozen in time. You can seen this particularly in his painting, The Dance Class, 1873–1876, which depicts a ballet lesson coming to a halt at the insistence of the instructor, seen leaning on a cane. Yet this effect is paradoxical achieved by a careful and considered studio practice, in which Degas abjured painting outdoors like many of his contemporaries. "No art was ever less spontaneous than mine," he once remarked. He was born in Paris to a Creole mother from New Orleans; his father was a banker. Like Manet, he chose art over a law career. He served a stint in the military during the Franco-Prussian War of 1870, after which spent a year in New Orleans. Personality-wise, Degas was difficult, a misanthropic bachelor, as well as a political conservative and anti-Semite. Over time he gradually lost his eyesight and by 1912 stopped working altogether. He died five years later.

Edgar Degas, The Dance Class (La Classe de Danse), 1873–1876
Photograph: Musée d'Orsay
4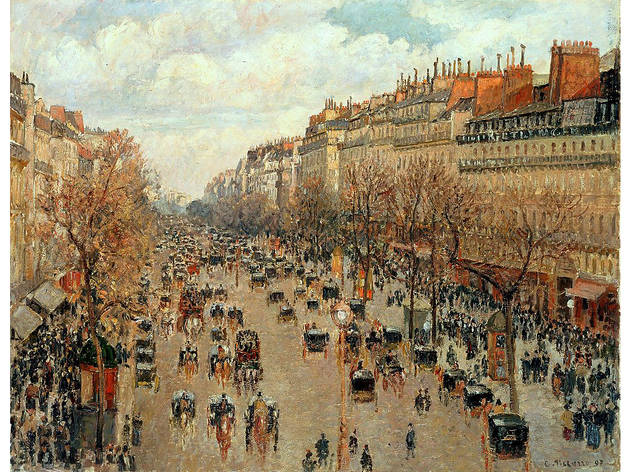 Camille Pissarro (1830–1903)
A Danish-French Jew, Pissarro was born on the St. Thomas in what is now the American Virgin Islands. As an artist, he was a transitional figure between the Impressionist and the Post-Impressionist painters (Seurat, Signac and Cézanne) who followed. Indeed, his short, choppy brush marks and staccato daubs had more in common with their approach than they did with Monet's fluid strokes. This can be seen in paintings like Boulevard Montmartre à Paris, 1897, which captures the bustling traffic outside a hotel window. Unlike Degas, Pissarro was a believer in working outdoors, which he did for the many rural landscapes he painted during his career. Pissarro lived in London for a time after the 1870 Franco-Prussian, and returned there on several occasions over the years to paint the Kew Gardens and other London scenes.

Camille Pissarro, Boulevard Montmartre, 1897
Photograph: The Hermitage
5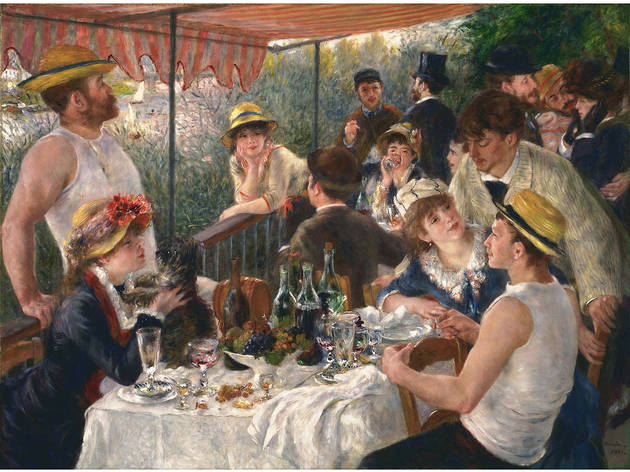 Pierre-Auguste Renoir (1841–1919)
Renoir is arguably the most beloved Impressionist and it's easy to see why. He painted the world of Belle Epoque Paris as a kind of bohemian idyll, rendered in a lush, sensual style that quite literally put the pink of the good life into his subjects' cheeks. His landscapes were equally sumptuous, and his portraits idealized his sitters. He was, in short, an admirer of beauty, who while thoroughly contemporary, banished any sense of the cultural changes roiling his era—a world view that stylistically owed a great deal to Rubens and Watteau. He was born in Limoges into a family of modest means, which may account for the aspirational tenor of his art. His father was a tailor who moved the family to Paris when Renoir was three. During an apprenticeship at a porcelain factory undertaken to help support the family, he began taking art lesson with the encouragement of the factory owner. In entered the Impressionist orbit after meeting Alfred Sisley, Frédéric Bazille and Monet while studying with the Swiss artist Charles Gleyre. Though immensely popular now, Renoir initially had a rough go at making ends meet to the point of being unable to afford art supplies. In the long run, of course, his success more than made up for those early struggles.
6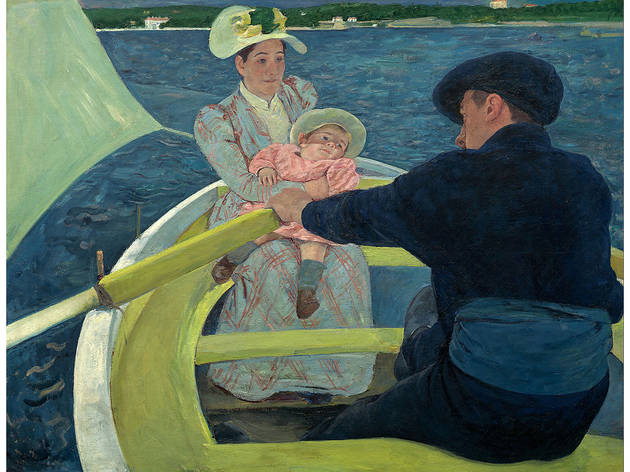 Mary Cassatt (1844–1926)
Born into an upper-middle-class family Cassatt is the best known of female painters associated with Impressionism. She initially studied at the Pennsylvania Academy of the Fine Arts in Philadelphia alongside fellow student Thomas Eakins. A move to Paris in 1866 put her under the private tutelage of Jean-Léon Gérôme, a leading Academic painter whose style (hyper-realistic with a penchant for Orientalism) couldn't be more different than the approach she eventually adopted. A friend and admirer of Degas—who had a significant influence on her art—Cassatt became known for intimate domestic scenes with women and girls as the main focus. These involved images of mothers and daughters, portraits of friends and their children and renderings of ladies at the theater—all of them comporting with the mid-19th-century idea of the "New Woman." Later in her career, her work—prints, especially, but also paintings like The Boating Party of 1893–94—were shaped by the period fashion in France for Japanese art and design. By 1914, she was almost blind, and stopped making art. She would live for another dozen years before dying at Château de Beaufresne, outside Paris.

Mary Cassatt, The Boating Party, 1893–94
Photograph: National Gallery of Art
Looking for more art?
Check out our suggestions for the best art exhibitions you don't want to miss, including gallery openings and more
Read more