5 new movie releases for summer
Time Out New York picks the hot films to see during blockbuster season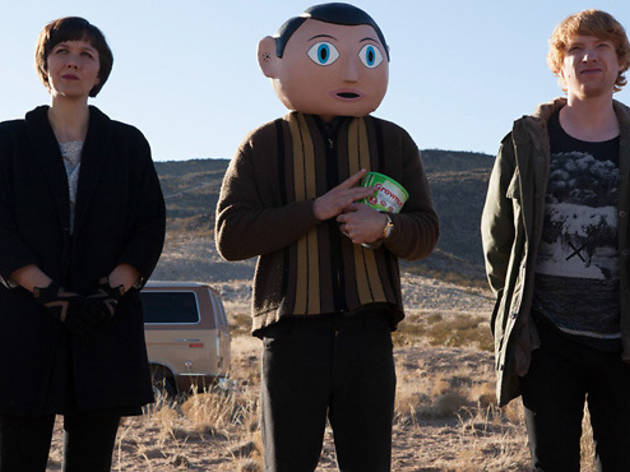 behemoths
. We look at some of the big-budget blockbusters coming down the pike (the
rebellious
simians are back in
Dawn of the Planet of the Apes
), as well as some indie alternatives like the quirky Michael-Fassbender-in-a-weird-mask dramedy,
Frank.
Check out our picks for new movie releases below.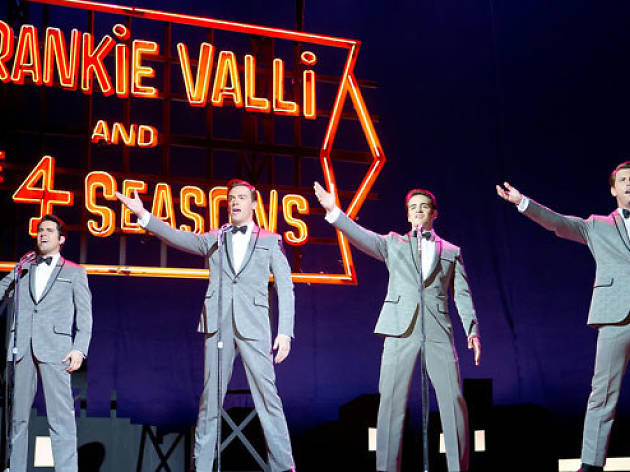 Jersey Boys
Clint Eastwood directing a musical? That makes our day. The former Dirty Harry is behind-the-scenes only on this seemingly splashy adaptation of the hit Broadway show about the rise of the iconic 1960s rock group The Four Seasons. Christopher Walken plays a mobster, and hopefully hoofs it, as he need to do more often.
Our own Josh Rothkopf was enthralled by Richard Linklater's nearly three-hour drama when it premiered at Sundance. Shot piecemeal over 12 years, the film follows a young man (Ellar Coltrane) as he grows from childhood to adulthood and learns to deal with his troubled parents (Ethan Hawke and Patricia Arquette) in the process.
Read more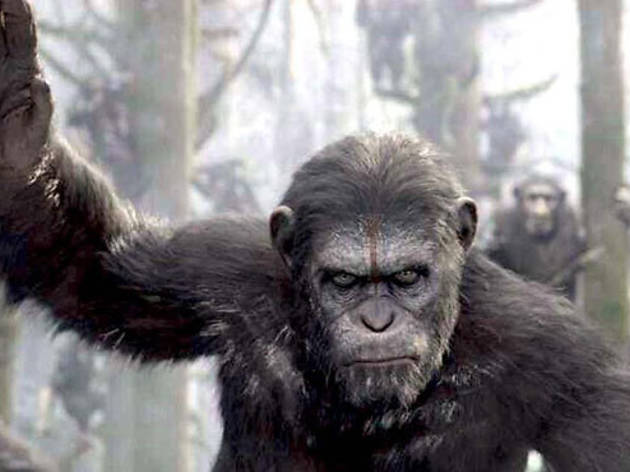 Dawn of the Planet of the Apes
James Franco is out, but Andy Serkis is back as motion-captured monkey revolutionary Caesar, who is still wreaking havoc on humanity in this sequel to 2011's Rise of the Planet of the Apes. The cast is quite eclectic (Keri Russell, Gary Oldman, Jason Clarke, Judy Greer), and if director Matt Reeves brings half the style to this that he did to his moody adolescent vampire movie Let Me In (2010), we're in for a good time.
Marvel's Cinematic Universe expands further with this otherworldly adventure following earth man Peter Quill, aka Star Lord (Chris Pratt), as he teams up with a rag-tag bunch of mercenaries—like the gun-toting Rocket Raccoon and the towering, tree-like Groot—to bring down the evil Ronan the Accuser (Lee Pace). We'll say it again: A raccoon. With a gun. Awesome!
Read more
Michael Fassbender goes behind the mask, literally, in this quirky dark comedy about an oddball rock band frontman who only ever appears in public wearing a giant papier-mâché head. It's sad we won't get to see much of Fassbender's handsome mug (we've got X-Men for that), but his face-shielded performance is supposed to be extraordinary, so count us in.
Read more