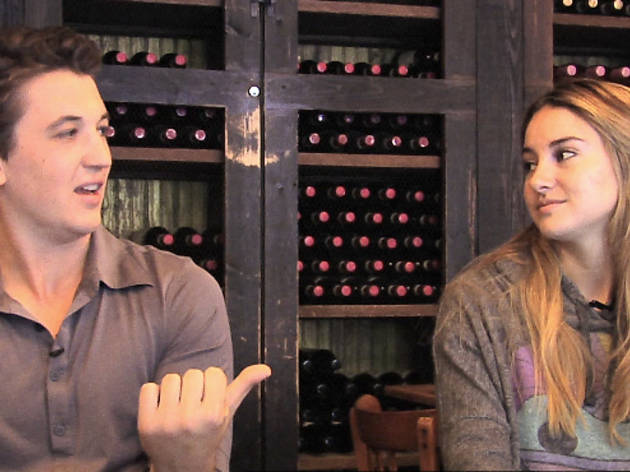 Q&A: The Spectacular Now's Shailene Woodley and Miles Teller (video)
The young stars chat with TONY about their Sundance coming-of-age hit The Spectacular Now in this video interview.
Last week, we caught up with Shailene Woodley (The Descendants) and Miles Teller (Rabbit Hole) in the Bowery Hotel's posh restaurant Gemma. Both actors make great turns in director James Ponsoldt's latest, a moving, booze-soaked addition to the high-school-romance canon. Read our review of the movie, which opens Friday, and interview with Ponsoldt.