1/10
Pam Grier Essential titles: Coffy, Foxy Brown, Friday Foster The profile: Furious, capable, topped with the proudest Afro in movies When Quentin Tarantino cast Greer in Jackie Brown (and showed off her range to an unexpected degree), he was paying homage to the actor's glorious '70s heyday, a moment where power, brains and sex appeal slammed together to form the perfect package. Other stars rode the blaxploitation subgenre just as far, but Greer remains the peak of the trend.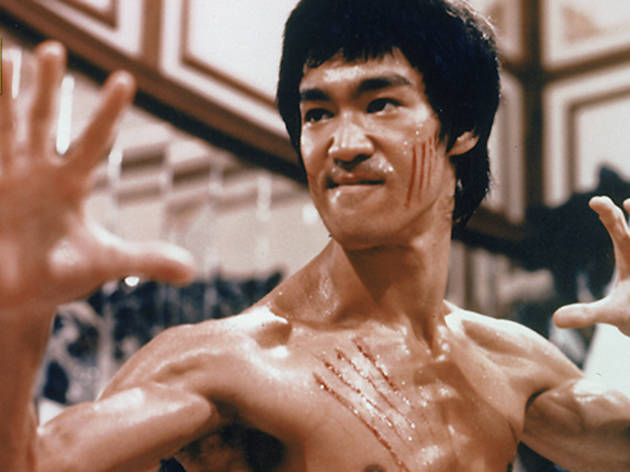 2/10
Bruce Lee Essential titles: Enter the Dragon, The Big Boss, Game of Death The profile: A wailing banshee of physical exactitude, wasting no blows Lee was gone too soon, a tragedy that occurred right at the moment when his fame was about to go supernova. We still have the handful of action classics that burned him into public consciousness, including Enter the Dragon, a top-10 entry in our list of 100. His poster adorned many a '70s kid's bedroom; Lee inspired the serious pursuit of martial arts worldwide.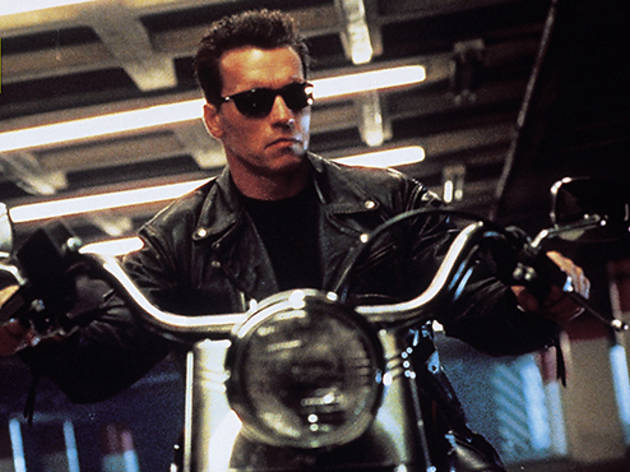 3/10
Arnold Schwarzenegger Essential titles: The Terminator, Conan the Barbarian, True Lies The profile: Hulking, brawny, often in shades, armed with a catchphrase. Ahnold began his acting career amid doubtful whispers: He's merely glimpsed as silent muscle in Robert Altman's The Long Goodbye, and only came off as potentially charming in the 1977 bodybuilding doc Pumping Iron. All it took was a perfect bit of casting—picked to play James Cameron's killing machine in The Terminator—for us to fully get it.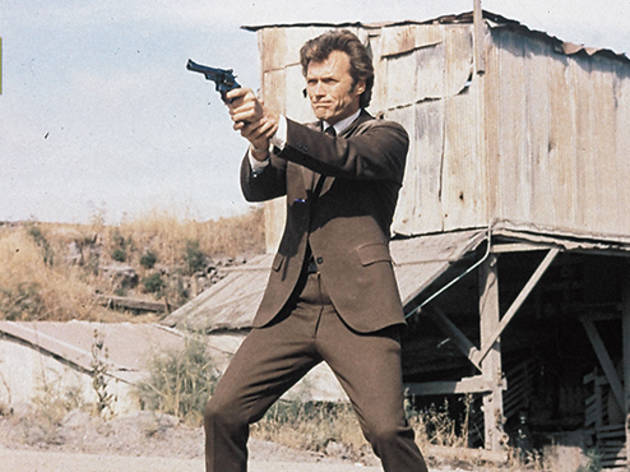 4/10
Clint Eastwood Essential titles: The Good, the Bad and the Ugly, Dirty Harry, Escape from Alcatraz The profile: Taciturn, chewing on a cigarillo, pointing a giant gun These days, Eastwood is one of America's most respected directors, a transition long in the making and Oscar-coronated with his Western classic Unforgiven. But let's not forget the root of this actor's appeal: He was the perfect cipher for Sergio Leone's inscrutable Man with No Name, and Dirty Harry marks the onscreen birth of the cannon-blasting vigilante cop.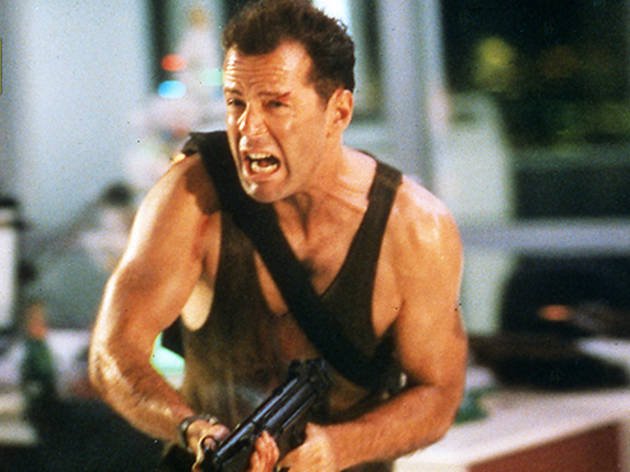 5/10
Bruce Willis Essential titles: Die Hard, Pulp Fiction, Armageddon The profile: It's got to be the t-shirt and bulletproof vest, right? Willis's gift for gab was already well-established on TV's Moonlighting before his breakthrough, Die Hard, and it's an important component of his relatively nuanced action heroism. For all this actor's unshaven gruffness, he always has an appealing family-man side, setting Willis apart from the monosyllabic Arnies and Slys.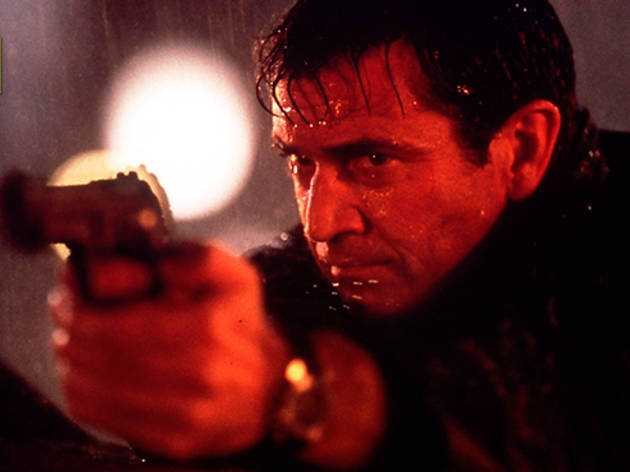 6/10
Mel Gibson Essential titles: The Road Warrior, Lethal Weapon, Braveheart The profile: Wild eyes and unpredictable lurches—don't unleash the fury Put out of mind the bouts with the law and the anti-Semitic and sexist remarks. (We know, it's hard.) But if you can, you'll see the career of a classic action leading man, lifted into the stratosphere with George Miller's apocalyptic Mad Max trilogy and furthered with the impulsive, suicidal Riggs in Lethal Weapon. Gibson's filmography deserves to survive the guy himself.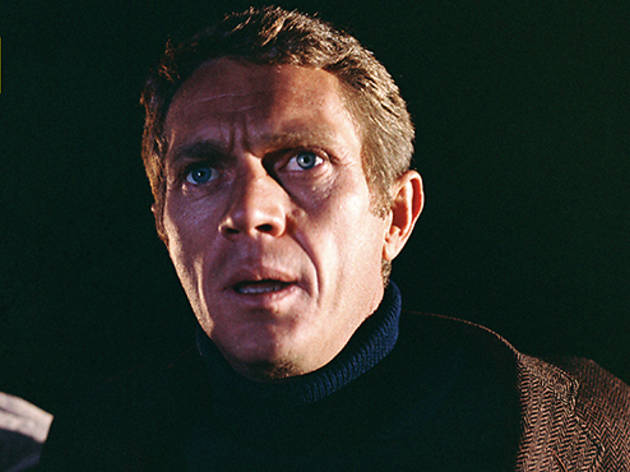 7/10
Steve McQueen Essential titles: Bullitt, The Great Escape, The Magnificent Seven The profile: Wiry, no-nonsense, lifted aloft by a motorcycle or muscle car At the peak of his career, McQueen was taken from us, but it's stunning to think how thoroughly he'd already rewritten the action rule book. Some of McQueen's innovations: fewer words, a minimum of emoting. Less John Wayne ego, more stylish cool. And whenever possible, prove your manly prowess behind the wheel of a sports car.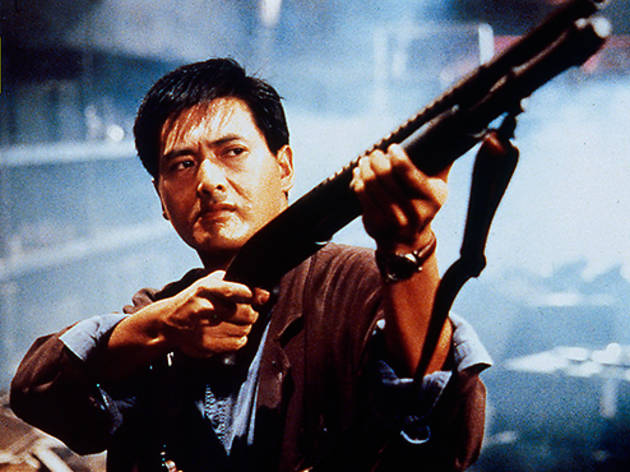 8/10
Chow Yun Fat Essential titles: The Killer, Hard Boiled, A Better Tomorrow The profile: Dark suit, intense glare, two guns blazing The massive influence of John Woo's gun fu has to be reckoned with in a roundup of iconic action moments, and Chow's the guy. His face is almost doughy and stolid, and he never moved with the catlike agility of fellow Hong Kong celebrity Jackie Chan. But at his best, Chow tapped into that deep well of pent-up fury, putting him in a lineage with the all-time greats.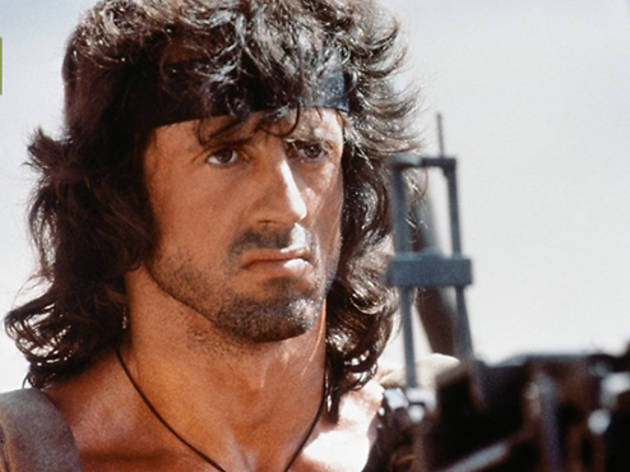 9/10
Sylvester Stallone Essential titles: First Blood, Rambo: First Blood Part II, Rocky, Cobra The profile: Sweaty, pumped-up, often draped in an American flag Hard as it is to believe, Stallone was Oscar-nominated for screenwriting (Rocky) and there's always been a tendency to underestimate the actor's savvy. For the films themselves, he turned himself into a walking symbol of American macho: most sensitive as the redemption-seeking boxer Rocky Balboa, most iconic as bruised John Rambo, a veteran in need of a war.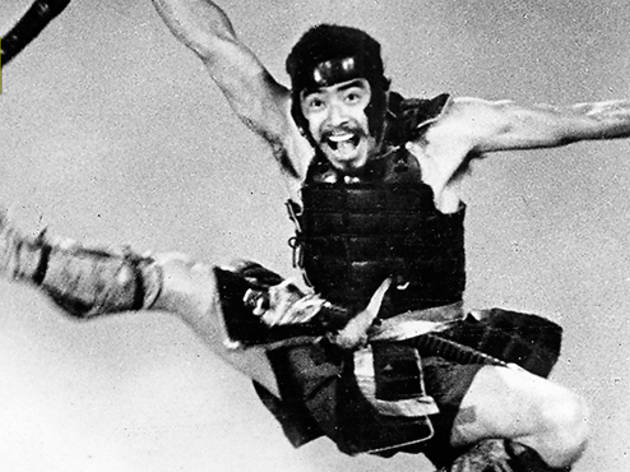 10/10
Toshirô Mifune Essential titles: Seven Samurai, Yojimbo, Throne of Blood The profile: A cocked eyebrow, a haughty laugh, the heat of several suns It's impossible to exclude Japan's signature action hero, a colossal influence on the nature of big-screen heroism. To Seven Samurai's somber mood, Mifune added a spirit of playfulness; to Yojimbo (a film that inspired Sergio Leone's A Fistful of Dollars), the actor supplied utter confidence and cool. He remains the essential samurai swordsman; all bow to Mifune.
The 10 most iconic action movie stars of all time
Locked, loaded and brimming with attitude, these ten actors redefined the action genre
<pWe've got 100 reasons for you to get excited about action cinema in our ranked list of the top action movies of all time. But how about a neat 10? Without the following essential actors, we wouldn't know how to glare, karate kick, cock an imaginary shotgun or promise, "I'll be back."
RECOMMENDED: Our list of the 100 best action movies ever made
Take a closer look at the world of action...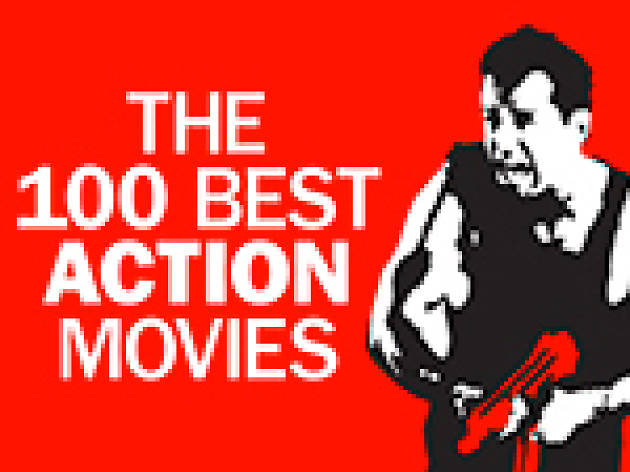 We polled over 50 experts in the field, from essential directors like Die Hard's John McTiernan to the actual folks in the line of fire, such as Tarantino favorite Zoë Bell (the fearless stuntwoman behind Uma Thurman in the Kill Bill movies). The result: The 100 best action movies, a definitive look at the genre from the earliest silent classic short film of 1896's "Arrival of Train at La Ciotat" to Marvel's big-screen fighting force of 2012's The Avengers.
See the 100 best action movies