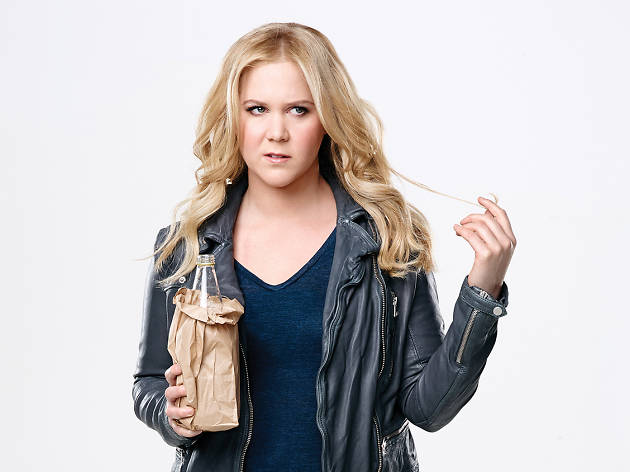 Amy Schumer dishes on her A-list crew
As the romantic comedy Trainwreck hits theaters, comedian of the moment Amy Schumer tells us about her castmates
About as popular as an about-to-break-out-wide stand-up comedian can be before going supernova, Amy Schumer has a scary number of well-connected friends. For her autobiographical Trainwreck (which she wrote and stars in), Schumer plays a commitment-phobic NYC writer at a men's mag. She assembled a lineup of her favorite comedians and actors, including Mike Birbiglia, Brie Larson and Bill Hader, and took many on the road for an all-star stand-up tour. ("Everyone we used was my first choice," she says.) We got Schumer to dish on her A-list crew:

Judd Apatow, director
"I wrote one script, but some time passed, and Judd was like, 'Why don't you write a new one about where you are in your personal life?' So the final product is pretty autobiographical. In the scenes where I'm fighting with my sister or with my father, it was hard because that kind of anger comes from pain. But Judd has a really good sense of 'that's enough—let people feel better now.'"

Daniel Radcliffe
"I [had the characters] seeing a bad art film, and I liked the idea of a badass dog walker. I wrote it with Joaquin Phoenix in mind, but then someone was like, 'What about Daniel Radcliffe?' And he was so cool—he let us just keep on strapping dogs to him. I think he had 16 dogs. And they were big. We were in midtown. I can't believe there weren't eight car accidents."

Tilda Swinton
"I described [my character's boss] as 'Tilda Swinton waiting at a baggage claim' because I saw her once at a baggage claim, and I couldn't take my eyes off her. She's so powerful. She changes the energy in the room. We just hit it off like crazy. When she was done shooting, I cried, but I think we'll be in each other's lives from now on. She had an idea of what she wanted to look like, and she watched some clips of magazine editors. She was really asking me stuff. And I was like, 'Do you have any advice for me?'"

LeBron James (yes, he acts in it)
"I thought it would be funny for LeBron to start doing the lyrics of [Kanye West's] 'Gold Digger.' That was just a decision in the moment. Judd was like, 'Uh, no.' And I was like, 'Let's just get it.' That's my favorite bit that wasn't written. My favorite scripted joke? I ask for a mimosa with no orange juice, and the waiter says, 'So, champagne?' And I'm like, 'Oooh!' It's so stupid, but it makes me laugh."

This interview first appeared in print issue 1010, July 15–21, 2015.
Read our review of Trainwreck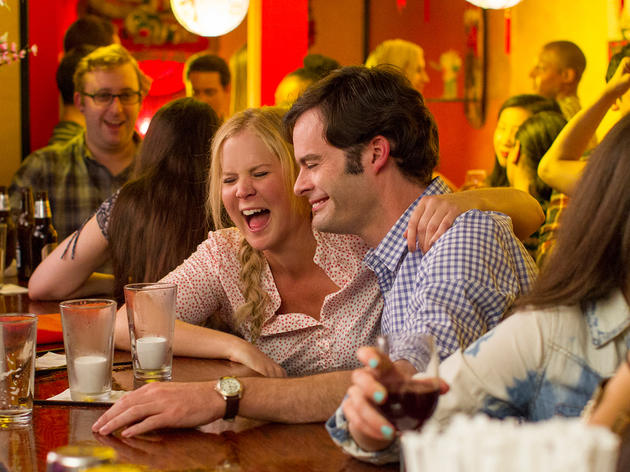 Schumer's new autobiographical comedy, Trainwreck, about a commitment-phobic NYC writer, is the funniest film of the summer—outrageous and out to make you think.