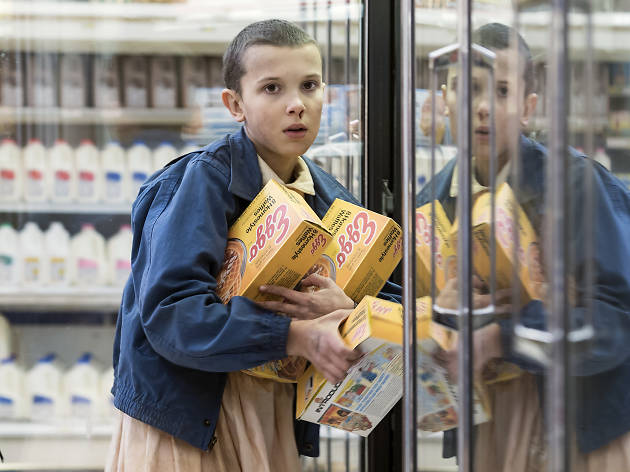 The best TV shows of 2016
Ranking the best TV shows—2016 sure is having a good year, with standout seasons of clever comedies and gripping dramas
It looks like the best TV shows of 2016 (this year's seasons only) are as varied as the best shows of 2015, with international love stories, legendary legal battles and, as always, plenty of great shows set in Gotham. Whether it's Luke Cage getting gritty in Harlem or the strong contingent of NYC drag queens dominating RuPaul's Drag Race, NYC is all over the best TV. Cancel your plans this month: You've got catching up to do.
RECOMMENDED: Full guide to the best of 2016
Best TV shows of 2016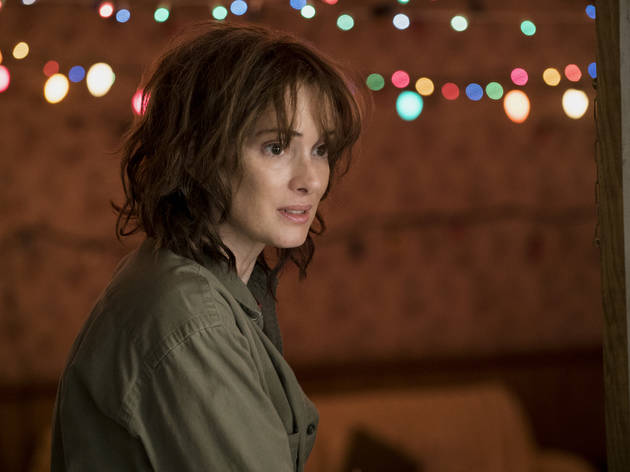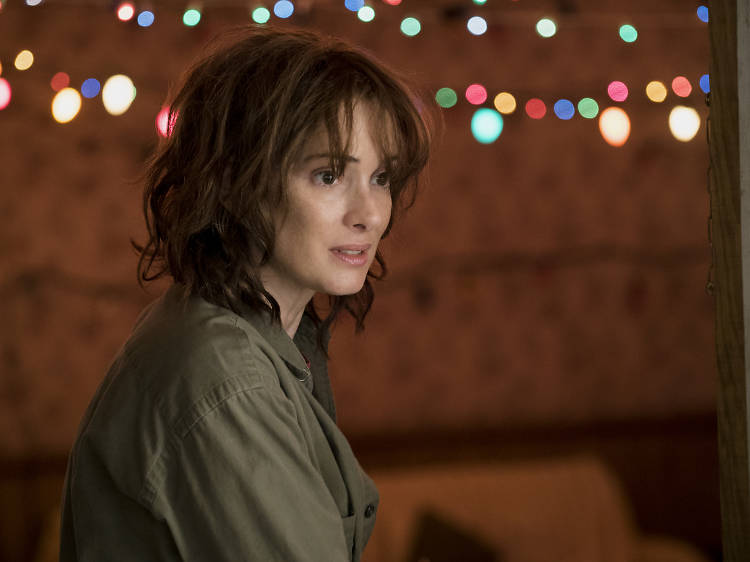 Photograph: Courtesy Curtis Baker/Netflix
1. Stranger Things (Season One)
In 2016, elections were stolen and won on warped promises of nostalgia. Comic book movie adaptations took perverse turns in favor of the supposedly "dark" and "gritty" aesthetic of the '80s. We got TV reboots that didn't stick the landing and return trips to beloved fantasy series that weren't as enchanting as the first go-round. So when something like Stranger Things shows up and delivers a vivid, clever and original story based on the past but informed by how far we've come since, you pay attention. It was a complete story worthy of a second season but not requiring one. How often does that happen?
Best moment: "Thank you for the casserole. But I need you to leave." Winona Ryder, in a mesmerizing performance, hangs onto a bundle of Christmas lights and communicates with her lost son. Don't even pretend you could look away.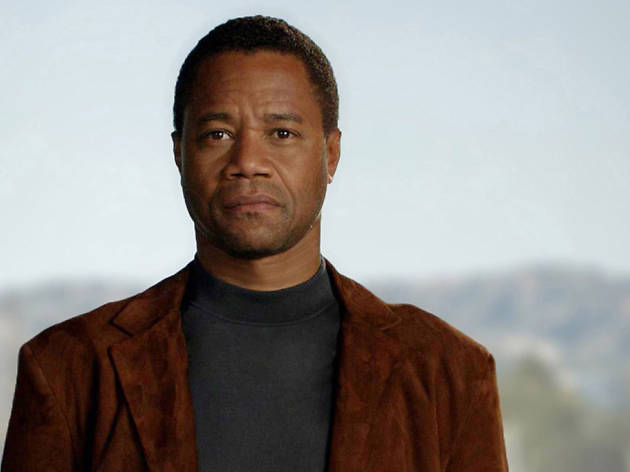 Photograph: Courtesy FX Networks
2. The People v. O.J. Simpson: American Crime Story
Normally, the names David Schwimmer, John Travolta and Ryan Murphy would not be equated with tasteful and well-acted TV, but somehow this masterful retelling of the trial of the century depicts the ever-relevant corruption and manipulation of race, gender and celebrity in American media with sophistication (and a dash of camp—note the junior Kardashians). There's something for everyone, from misadvised haircuts to courtroom face-offs that will have you on the edge of your seat even though you already know what happens. In 10 episodes, this series speaks volumes.
Best moment: "Shall I take off my watch and jewelry?" An incensed Marcia Clark (Sarah Paulson) nearly gets put in contempt when she backs up her co-prosecutor and bestie Chris Darden (Sterling K. Brown) in calling out judge Lance Ito's courtroom shenanigans. She certainly earned her emmy win.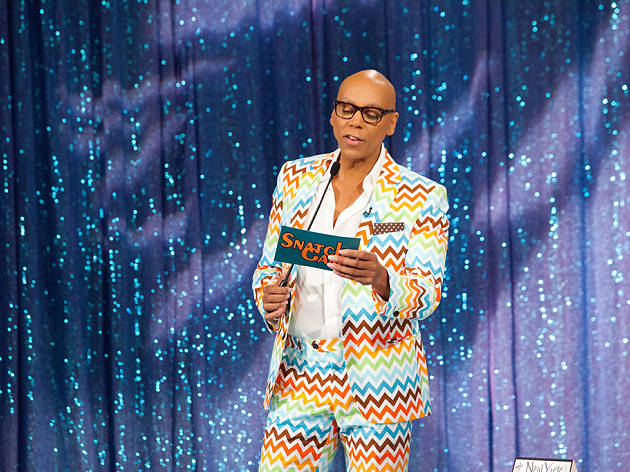 Photograph: Courtesy LogoTV
3. RuPaul's Drag Race (Season Eight)
Since its premiere in 2009, this drag queen competition series has moved the underground performance art form to the mainstream. Rather than grow stale with repetitive challenges and old gags, Drag Race took quantum leaps in its own evolution by turning the camera inward, raising dialogue among its queens about race, ethics, money and identity in their industry. While season eight reignited the franchise with a final four line-up entirely composed of queens of color, All Stars 2 dazzled fans with world-class artists dishing meta-humor and cementing their brands.
Best Moment: Fan favorites Alyssa Edwards and Tatianna dueled for the chance to come back into the competition with a lip sync of Rihanna's "Shut Up and Drive" that was so evenly matched it looked choreographed. They shredded the runway—and the results of their resurrection changed the game.
Photograph: Courtesy Mark Schafer/HBO
By finally allowing each girl to be the protagonist of her own story (rather than mere moons orbiting main millennial Hannah), Lena Dunham has enlivened her show past sharp satire and into a heartbreaking and resonant exploration of failure, loneliness and growing up. We just wish we'd gotten more episodes of Shoshanna (Zosia Mamet) in Tokyo.
Best moment: After a surreal night with her drug-abusing ex, Marnie (Allison Williams) dumps her loser husband, moves out and crawls into bed with BFF Hannah, finally evolving after four years of arrested development.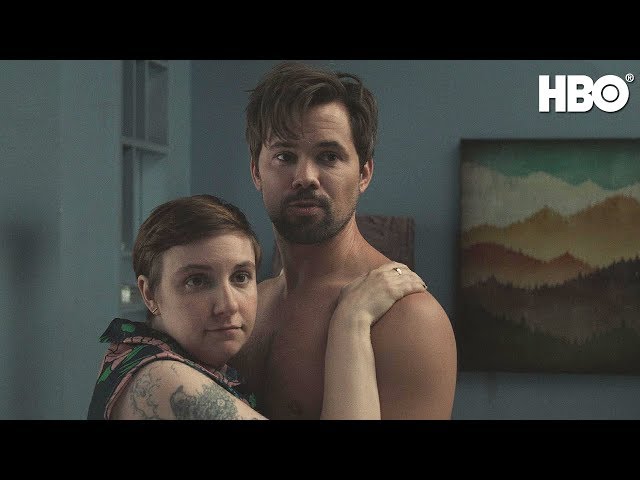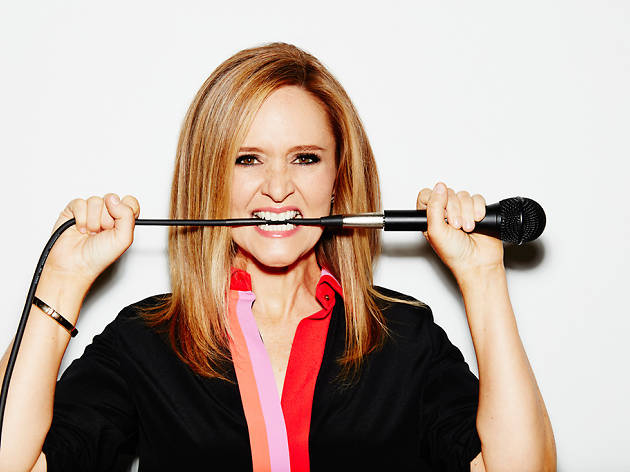 Photograph: Courtesy Peter Yang/TBS
5. Full Frontal with Samantha Bee (Season One)
Many key players in the media are reflecting on their role in glorifying and perpetuating extremist celebrity politicians this election season, but this firebrand can look back on 2016 with no regrets. Roaring onto set every episode with Peaches' "Boys Wanna Be Her" as her opening, the former Daily Show correspondent wasn't afraid to pull a punch, even as the death threats came rolling in. Attacking voter fraud conspiracy theories, laws that restrict women's access to healthcare and alt-right conventions, Bee showed a burning personal passion in her reporting that left her spectatorial late-night competitors in the dust.
Best Moment: One day after the horrific massacre in Orlando on June 12, Bee opened her show with an angry, tearful address on gun violence in America. Rather than rattle off a safe speech about hope, or praying for the victims, Bee said what we were all really feeling: "Fuck it. I am too angry for that. Love does not win unless we start loving each other enough to fix our fucking problems."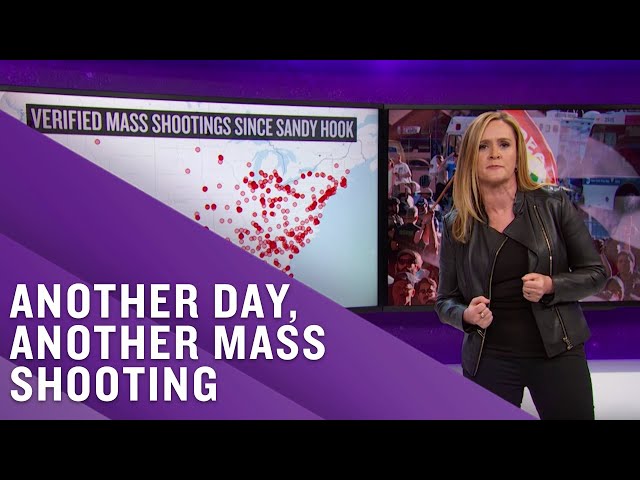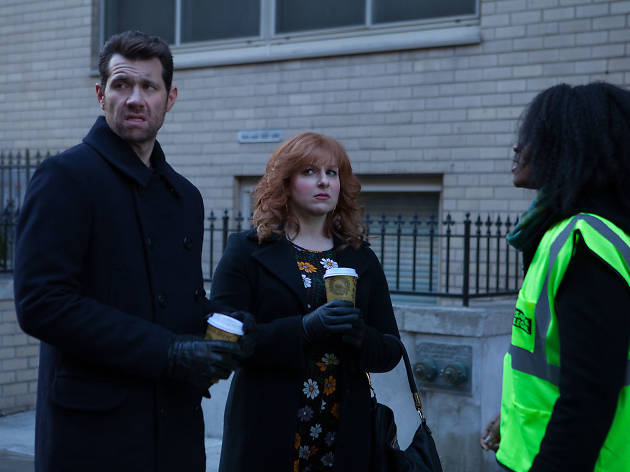 Photograph: Courtesy Linda Kallerus/Hulu
6. Difficult People (Season Two)
Fortunately, there are plenty of TV series about raunchy women and gay men, but none of them are as vicious, bold and New York as Julie Klausner's pop culture–saturated masterpiece. Between seasons one and two, Difficult People sped up the dialogue between Julie (Klausner) and best buddy Billy Eichner, ratcheted up its fearless celebrity takedowns (if you're a closeted male movie star, you're next) and added depth to the we're-all-we've-got relationships keeping its lonely New Yorkers afloat.
Best moment: During a wasted night at a karaoke bar, Julie and her mother (Andrea Martin) savage their basic competition.
Hey, musical theater majors: sit down and leave karaoke to the drunks. #DifficultPride https://t.co/p9kYPSNsY6https://t.co/Utf9fkJCZi

— Difficult People (@DifficultOnHulu) August 10, 2016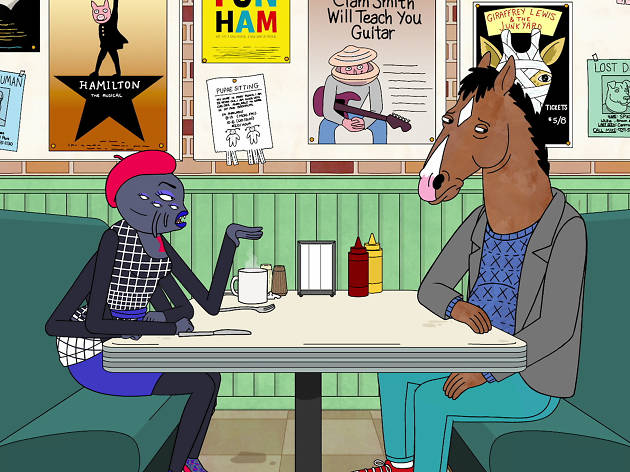 Photograph: Courtesy Netflix
7. BoJack Horseman (Season Three)
The show is an adult cartoon that will make you forget Family Guy exists, it nails the soul-crushing realism of our deepest, darkest insecurities and one episode had a song about abortions sung by a dolphin named Sextina Aquafina who kind of looks like Nicki Minaj. So…are you sold yet? Look, any show starring Will Arnett, Amy Sedaris and Aaron Paul (along with guests Jessica Biel, Abbi Jacobson, Ilana Glazer, Wiz Khalifa, Angela Bassett and so on) is bound to be hysterical, and it's topped with a plethora of animal puns and inception-style jokes that will make you pause the show to laugh and help you finally figure out what meta means.
Best moment: The entire "Fish Out of Water" episode is a game changer, and though it undermines the entire premise of the underwater silent-film episode, that kicker is perfection.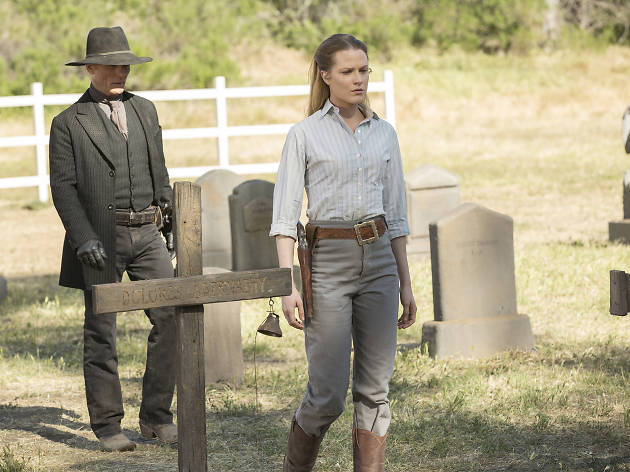 Photograph: Courtesy John P. Johnson/HBO
8. Westworld (Season One)
Sure, it's ostensibly a series about artificial intelligence, but this gorgeous sci-fi mind-bender is really a freaky study on trauma, free will and cognitive dissonance: How far can we stretch our morals when we're protected by Twitter avatars? If we don't see where our food is made, does it matter if it's humane? This all may sound rather icy and pretentious, but there's plenty of delicious camp to keep it watchable, as provided by Thandie Newton, Evan Rachel Wood and Anthony Hopkins.
Best moment: The only way to top a blood-smeared makeout session in front of a firing squad between Thandie Newton and Rodrigo Santoro is to feature another makeout session in an immolating tent. Keep it kinky!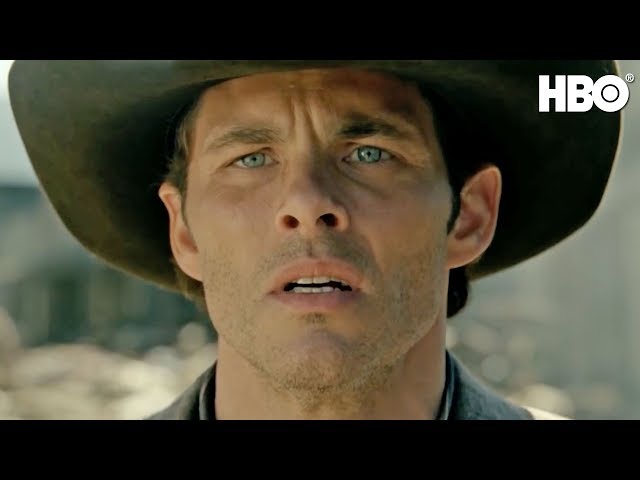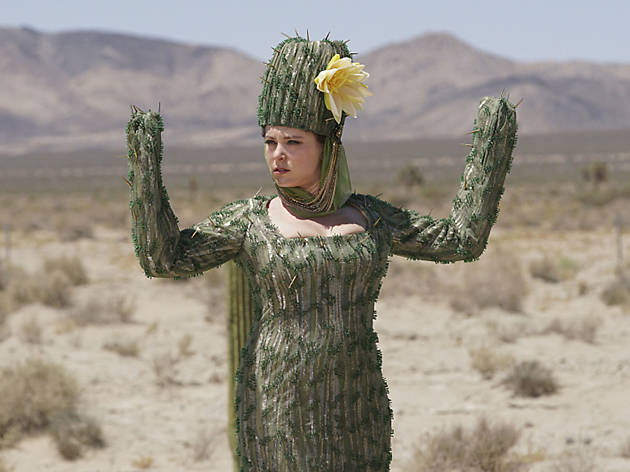 Photograph: Courtesy Scott Everett White/CW
9. Crazy Ex-Girlfriend (Season Two)
Nobody could have predicted that a one-hour musical dramedy on the CW would be one of the most innovative explorations of feminism, love and mental illness onscreen today. Like other female stars on this list, Rachel Bloom, along with showrunner and head writer Aline Brosh McKenna, has created an entirely unique show, innovating a new form of confident comedy that invokes shame, self-hatred and defeat without casting judgment on the woman in the spotlight.
Best moment: Nearly every number on this show puts Glee to shame, but "You Stupid Bitch," Rebecca Bunch's (Bloom) crushing moment of self-flagellation, is worthy of an EGOT.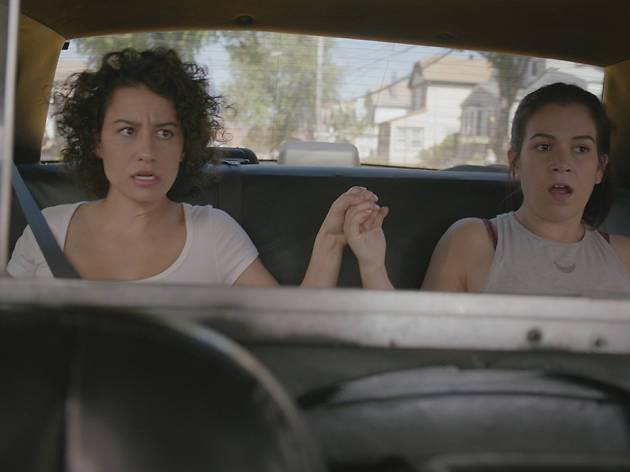 Photograph: Courtesy Comedy Central
10. Broad City (Season Three)
The ladies could have remained in sitcom stasis forever and we all would have kept watching, but in season three, our queens get to grow up: Abbi (Abbi Jacobson) graduates from gym cleaner to straight-up trainer and fits in a few locker room hookups along the way, while Ilana (Ilana Glazer) finally gets fired and loses longtime friend-with-benefits Lincoln (sob). They may be growing up, but the girls are still crushing their early twenties like never before, whether it's Ilana getting creative in bed with Clippers star Blake Griffin or Abbi destroying the Soulstice Olympics.
Best moment: A bananas recreation of the restaurant scene from Mrs. Doubtfire that includes a grown-up Mara Wilson, Abbi falling over tables, nipple rings and plenty of poop jokes.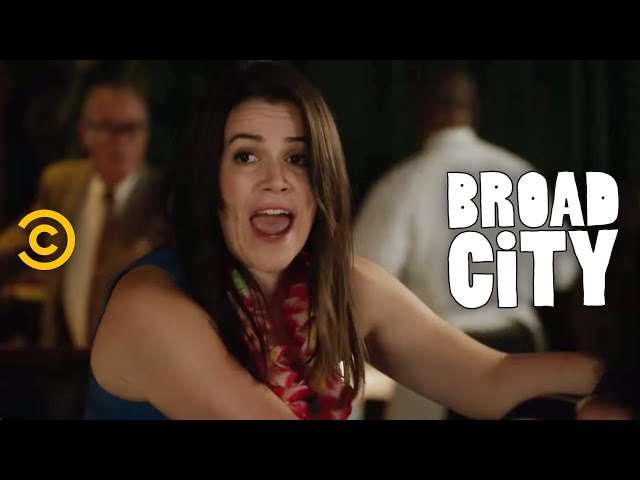 Show more
Check out more awesome TV shows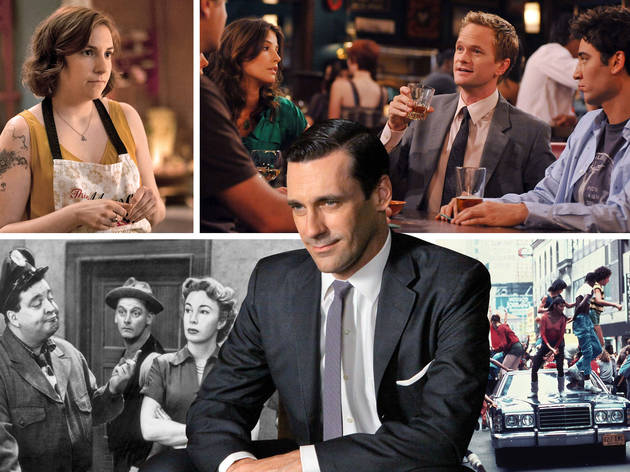 Tune into our era-spanning list of New York City's best television shows—and watch a clip from each one