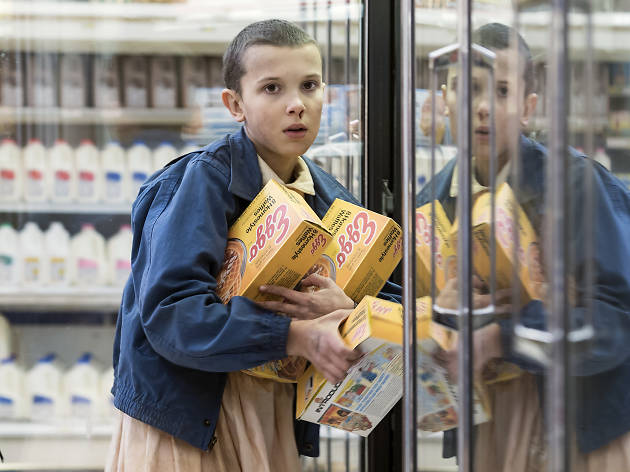 The best TV shows of 2016
Ranking the best TV shows—2016 sure is having a good year, with standout seasons of clever comedies and gripping dramas
It looks like the best TV shows of 2016 (this year's seasons only) are as varied as the best shows of 2015, with international love stories, legendary legal battles and, as always, plenty of great shows set in Gotham. Whether it's Luke Cage getting gritty in Harlem or the strong contingent of NYC drag queens dominating RuPaul's Drag Race, NYC is all over the best TV. Cancel your plans this month: You've got catching up to do.
RECOMMENDED: Full guide to the best of 2016
Best TV shows of 2016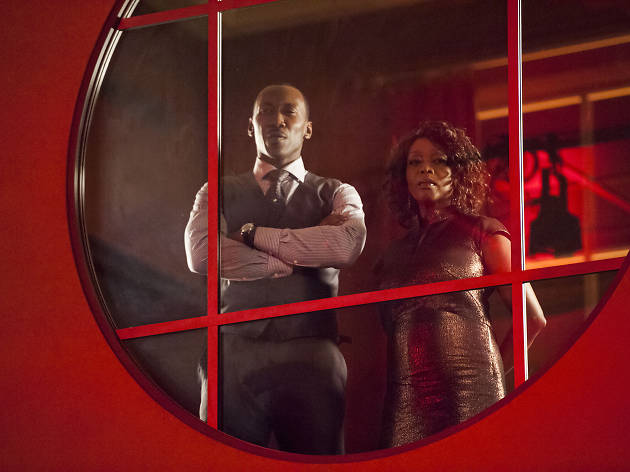 Photograph: Courtesy Myles Aronowitz/Netflix
11. Luke Cage (Season One)
Marvel's first two Netflix series represented the studio's best work to date, but they weren't perfect: Jessica Jones' first season was fearless but relentlessly bleak; Daredevil features thrilling wall-to-wall action but lacks flavor. This fall's newest edition in the shared universe, Luke Cage, streamlines the best aspects of its predecessors to pack a powerful political punch. Sure, the storylines drag on too long and the Diamondback villain is pure '70s camp, but Cage's dialogue, music and topical drama make it feel like something new, which is much needed from a superhero studio known for its white-male pedigree.
Best moment: When mob boss Cottonmouth (Mahershala Ali) accuses his cousin Mariah (Alfre Woodard) of having wanted to be assaulted sexually as a child, she snaps spectacularly and proves who's the real villain of the story.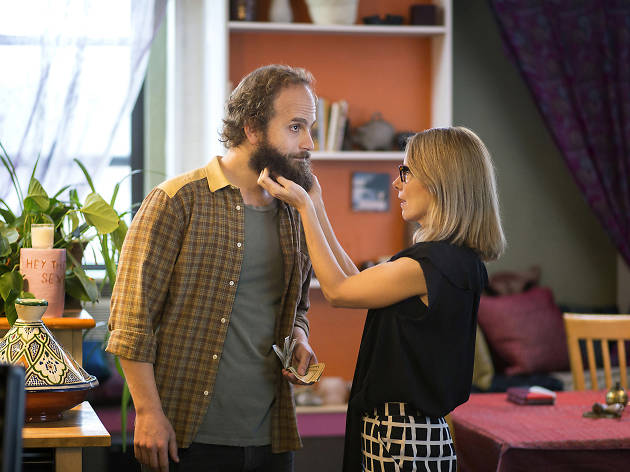 Photograph: Courtesy David Russell/HBO
12. High Maintenance (Season One)
As a web series, High Maintenance far exceeded its peers with expensive-looking visuals and stellar guest appearances. With just six episodes on its new premium cable home, it's already unlocked the medium's potential, and hopefully every show of the future will feel like this. Bound together by the judgment-free weed-dealing angel The Guy (Ben Sinclair, who writes and runs the show with wife Katja Blichfeld), High Maintenance builds an ever-expanding, diversifying New York that's never short of bizarre and romantic tales. It's a suggestion of great things to come.
Best moment: The best episode of the series, "Grandpa," is a 30-minute love story from the perspective of a dog pining after his trainer (Yael Stone). It peaks with a fantasy sequence involving Stevie Nicks–inspired costumes, rainbows and butt-sniffing.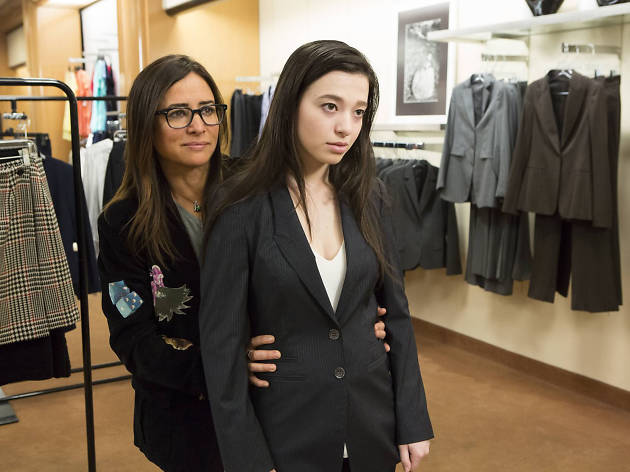 Photograph: Courtesy FX Networks
13. Better Things (Season One)
After memorable performances on King of the Hill and Louie, actress Pamela Adlon finally got the chance to shine on her own with this semi-autobiographical series about a single actress raising three daughters. Better Things could have been a tired drama about a single mom trying to have it all, but it wisely chose to lighten up, and what we get is a warm and original household comedy featuring three generations of clashing women.
Best moment: Sam's attempts to pull Halloween pranks on her daughters comes back to bite her when her own mother (Celia Imrie) fakes dead and mortifies her.
14. Insecure (Season One)
Four years after HBO introduced the world to Lena Dunham, the network has delivered us a new powerhouse to worship in the form of writer/creator/star Issa Rae. The former "Awkward Black Girl" has emerged on premium cable as a charismatic, quick and much-needed voice and is balanced perfectly by co-stars Yvonne Orji and Jay Ellis, along with a panoply of handsome male actors—seriously, thanks, girl. It's also refreshing to see an LA-based series that isn't set in the racially homogenized Silverlake.
Best moment: Once you've heard Issa's catastrophic rap debut, "Broken Pussy," you can never forget it.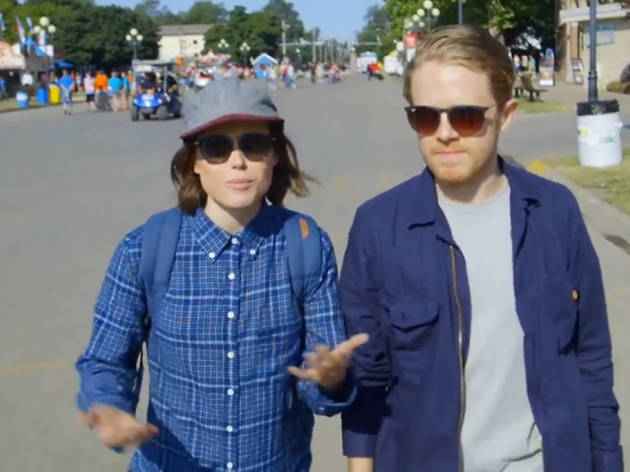 15. Gaycation (Season One)
Part documentary, part travel memoir, part coming-out narrative, this breakout Viceland series sends Ellen Page and her best friend, journalist Ian Daniel, to explore LGBT culture, legislation and identity all over the world. While getting wasted during Brazil's Carnival celebration, visiting homeless trans runaways in Jamaica and confronting Ted Cruz in Iowa, Page and Daniel begin to discover their own place as activists in a global LGBT community—and we want to join the adventure.
Best moment: In a tearful encounter, Daniel and Page help an intensely closeted young Japanese man come out to his mother.
Photograph: Courtesy Saeed Adyani/Netflix
16. Gilmore Girls: A Year in the Life
For millions of Americans still reeling from a galling election season, a return to the idyllic, peaceful and loving hamlet of Stars' Hollow wasn't just a diversion—it was a necessity. After being robbed of the chance to end her own series during its original airing, Amy Sherman-Palladino (along with husband Daniel Palladino) was granted full autonomy—and a huge budget—in this comeback round. Despite some weird pacing, A Year in the Life holds up to the original (itself a safe haven on Netflix during another rough presidency).
Best moment: After the funeral for family patriarch Richard Gilmore, Emily (Kelly Bishop) and Lorelai (Lauren Graham) go at it, unleashing decades of heartbreak and resentment at bullet-speed. Emily wins, of course.
Check out more awesome TV shows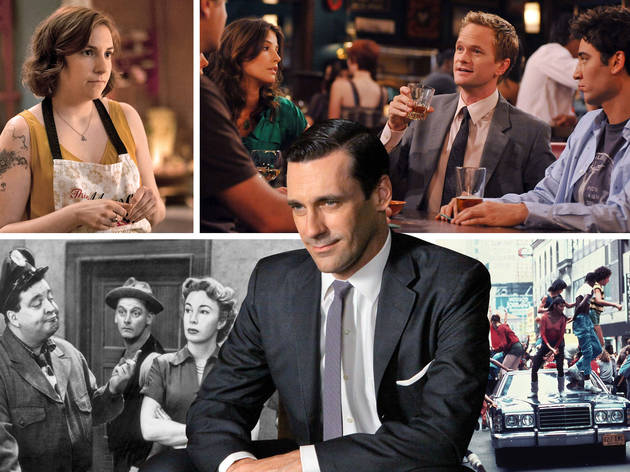 Tune into our era-spanning list of New York City's best television shows—and watch a clip from each one