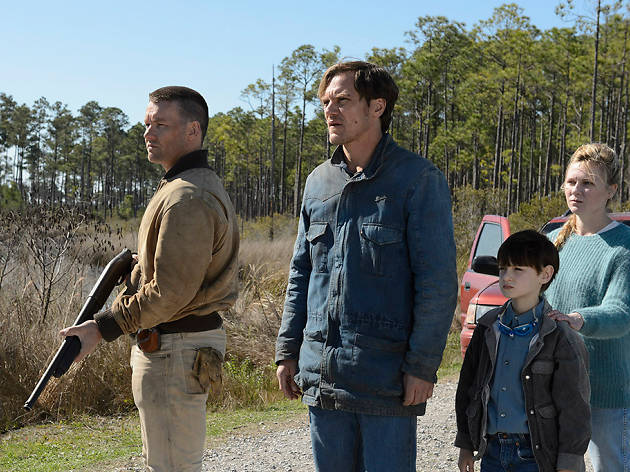 Joel Edgerton talks Midnight Special, Loving, diversity in Hollywood and alien life
Actor Joel Edgerton is going to have a very good 2016. Get to know the rising star before he breaks big.
We'll forgive you if you don't know the name Joel Edgerton right off the bat. But you probably like him already. The commanding actor who upstaged Johnny Depp in gangster movie Black Mass? Him. The science teacher turned MMA fighter who made you cry buckets in Warrior? Him again. Yet despite these impressive credits—he's also had meaty roles in The Great Gatsby and Zero Dark Thirty—the 41-year-old Aussie still holds the "that guy from that thing" status. But expect that to change this year after the releases of two films by ace director Jeff Nichols (Mud, Take Shelter).

First up is Midnight Special, a minimalist sci-fi film starring Michael Shannon that was immediately attractive for Edgerton's character-over-showy-effects sensibilities. "Sometimes you pick up a screenplay and genuinely don't know what's going to happen next," says Edgerton. "That was the feeling I got from Midnight Special. The special effects took a backseat. It reminded me of Close Encounters of the Third Kind in a really good way." After that he'll star in Nichols's much different Loving, which just wrapped shooting in Virginia and chronicles the real-life tale of an interracial couple sentenced to jail in the '50s just for getting married. Before those billboards with Edgerton's face are erected, though, here's some cool stuff to know about him.
1. He's obsessed with the small scale even as he's launching into the big time.
"A man like Jeff [Nichols] comes out of the blue," says Edgerton of his double header with the director. "It's amazing how one film leads to another." On Loving, he gushes, "It's one of the most special things I've ever been involved in. What Jeff has done is take a very accurate, very simple nonviolent story that became massive in civil rights and focus completely on a love story rather than the changing [cultural] events. He just allowed that story to speak volumes for people who should have a right to be together."
2. He's hot behind the camera as well.
His directorial debut, 2015 thriller The Gift, was a total stunner. (Oh, Edgerton also wrote the screenplay—and even earned a DGA Award nomination.) "To be acknowledged in that way is such a huge thing," he says, before tipping us off to what he has planned next. "There are a couple of dramas I'm working on. There is also a small science fiction idea, a mash-up of genres." Tight-lipped. We get it.
3. His brother has been his stuntman!
"He really urged me to make The Gift," Edgerton says of his stuntman/filmmaker brother, Nash. "Through that experience, [Nash got] more excited to get on the director's chair, and he's literally prepping right now." Remembering the time they worked together on an Australian TV show, Edgerton says, "My character was about to get hit by a car, and of course, I watched my brother, the stuntman, [jump] in and [get] hit. I remember thinking how funny it was that I got to sit there under a blanket while my brother got the glory."
4. He has a lot to say about the diversity debate in Hollywood.
"When that conversation is happening and everybody's eyes and ears are open, I think it's a very positive thing because it means there is a necessity to shift something," he says. "It's not just a question of who's vying for films but also one of who's getting to make these. In this country, I'm especially talking about Hispanic-Americans, African-Americans and Asian-Americans. What stories are they telling? As a white male in America, there are so many roles tailored toward me. It's a great thing to strive for, that you can be an African-American actor and be considered for any role."
5. He's spacey, man—as in, yeah, he might just believe in aliens.
"I have pondered it. Ridley Scott is a friend of mine, and he and I talk a lot about the conversations he's had with the people at NASA. It's very hard to not imagine that there is a planet somewhere that has conditions to support [intelligent] life. It sometimes makes me laugh because sometimes the things we do as humans lack intelligence."
See the movie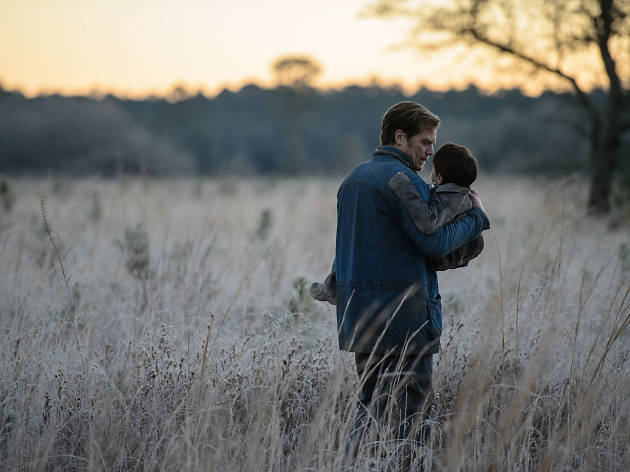 Take Shelter and Mud director Jeff Nichols seems to get more mainstream and accessible with each new film—but not in a bad way. His latest stars Joel Edgerton and Michael Shannon as a working dad who goes on the run when he finds out that his son has hidden supernatural abilities.