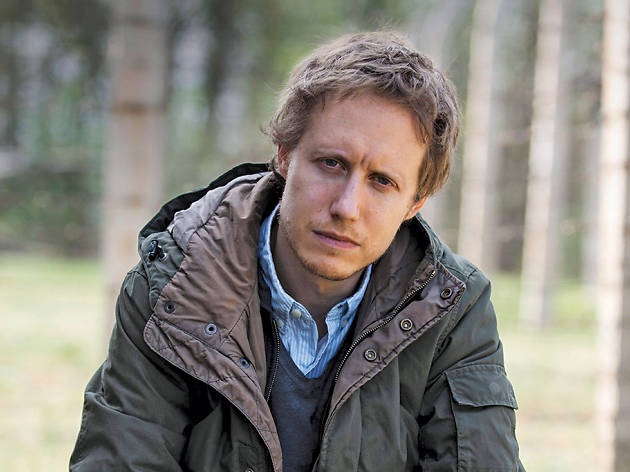 László Nemes on his harrowing Son of Saul
For his debut feature, the director took the hardest road imaginable. The result towers over the end-of-year landscape.
Auschwitz will always loom over the collective memory of the 20th century and, if we're smart, beyond it. Even as cinema's most inspired filmmakers—Steven Spielberg, Roman Polanski, Claude Lanzmann (director of the mighty 10-hour 1985 documentary Shoah)—take on the subject of the Holocaust, there's a fear that with every movie, no matter how sentimental, we get further away from the truth.

"We had a set of principles, and one of them was not to make a beautiful film," says director László Nemes, 38, whose staggering first feature, Son of Saul, plunges the viewer into a plank-for-plank reconstruction of the Nazi death camp during one day's activity. There's no lush cinematography, no Schindler's List red dress, just the relentless experience of a single prisoner on whose shoulder we all but hang. "This was a human experience, and that's something we tend to forget," adds Nemes. "The Holocaust has become abstract as a word—we tried to put a face on it."

Nemes, boyish but already a veteran of the severe work ethic of his native Hungary's Béla Tarr (he served as an assistant until they had a falling out), worries about cinema's tendency to prettify. He stresses out about the godlike perspectives that could only be from the points of view of SS guards. Meeting Nemes and his leading actor, Géza Röhrig, in midtown's Sony headquarters (pumping Adele 24/7 in the lobby), I saw that the irony was not lost on them that a huge corporation will be the delivery device for their deeply personal movie.

Even more provocative is Son of Saul's specific window into the horrors of Auschwitz: the routines of the controversial Sonderkommandos, Jews recruited against their will to assist with the burning and disposal of human remains, until it was their turn to die."My analogy is that they were like the decoy ducks," says Röhrig about his character's unnatural status. "Hunters put these seemingly realistic plastic ducks on the bay, so the real ducks think it's safe. When people got out of the cattle cars and saw Jewish faces running around, they thought, This couldn't be that bad."

Röhrig, 48, a Brooklyn-based poet and scholar who owns up to a college-age intensification of his interest in the Holocaust (he later decided to become Hasidic), has spent years researching the specifics of a role that he had no idea was coming. In the early chaotic moments of the movie, Saul, his character, sees a miracle: A young boy, gasping for breath, has somehow survived the gas chamber. Examined by a Nazi doctor, the child is quickly killed, but the memory awakens Saul to an invigorated sense of purpose. "I call it a miracle also," says Röhrig. "Sometimes I use the word sign. Saul was entirely enveloped in death, but this death was different. Now his eyes are open. I think the boy betters him. He was a zombie before."

The rest of Son of Saul's furious trajectory is filled with its main character's efforts to find a rabbi and give this boy—who might be his son—a "proper" burial. It's a wish that actually exceeds Jewish law (only the Mourner's Kaddish is required), bursting into a realm of personalized justice, being undertaken by a lost soul grasping for a final sense of dignity.

Everything about Nemes and Röhrig, humble and thoughtful in our conversation, suggests they see opportunities for Saul-like striving every day. When I raise the matter of America's current fears about walls and outsiders, Nemes is careful. "There's a decline of Western civilization," he says. "The world is rough. Not everyone is okay with dialogue. It's a long conversation." Adds Röhrig with a smile, "You're talking with two middle-aged Hungarians." It's a good talk.

Son of Saul opens Fri 18 at Lincoln Plaza and Film Forum.
See the film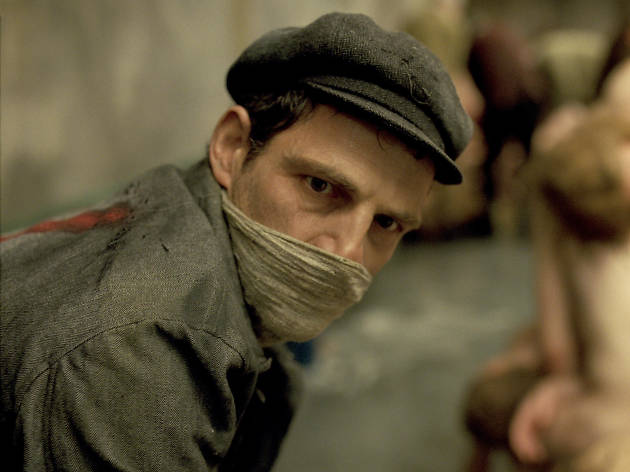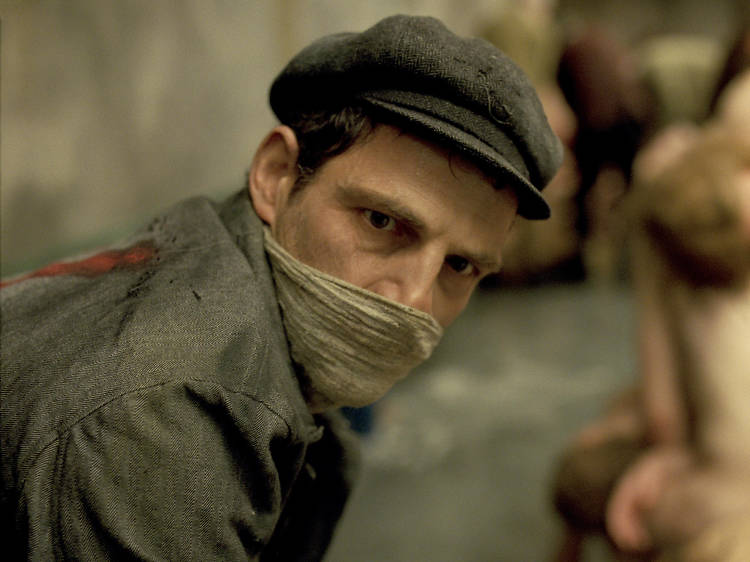 Hungarian filmmaker László Nemes makes a stunning feature debut with this Auschwitz-set drama transpiring over 24 hours in 1944 and almost chaining itself to its lead character (so closely do we stick to his shoulder).