The 10 best movies at the 2015 New York Asian Film Festival
A rap opera, an erotic cancer drama and more highlight Manhattan's most reliably warped annual movie event
Now in its 14th year of exposing local audiences to some of the best and most demented movies that American distributors are too afraid to release, the New York Asian Film Festival is a reliably bonkers celebration of cinema from the other side of the world. The 2015 edition, which runs from June 26–July 8 at Film Society of Lincoln Center and SVA Theater (click here for the full schedule), is set to deliver more than 50 new and classic films from China, Hong Kong, Japan, Korea, Taiwan, and Southeast Asia. This year's lineup is a glorious testament to what fans have come to love about the summer's most unpredictable movie showcase. From a 1973 yakuza masterpiece to whatever the hell Tokyo Tribe is, we've culled through the entire slate to bring you the 10 best titles at this year's fest.
RECOMMENDED: Check out full coverage of the New York Asian Film Festival
You are not ready for Tokyo Tribe. Over the past 20 years, the prolific Sion Sono (Suicide Circle, Love Exposure) has emerged as the most giddily mutinous Japanese filmmaker since Nagisa Oshima, and now he's gone and made the first ever rap-opera-martial-arts-softcore movie. The plot is simple: A handful of rival gangs rhyme at each other for control of the city. The rest is impossible to describe. Sono once made a 4-hour movie about an underground cult of up-skirt photographers, so please don't take it lightly when we say that Tokyo Tribe is the most insane thing he's ever done.

Film Society of Lincoln Center, Sat 4 at 10pm; SVA, Sat 11 at 6:45pm.
2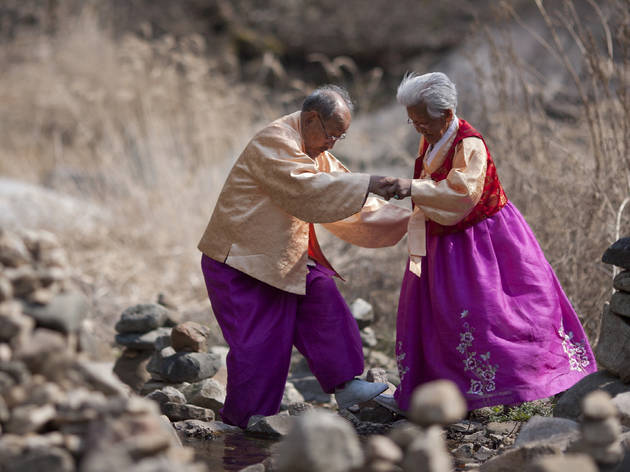 My Love, Don't Cross that River
Imagine if Michael Haneke's heartbreaking Amour was a documentary about an actual old couple who have been married for 76 years. Sounds like a fun time at the movies, right? Amazingly, it is, thanks to how Jin Mo-young softens this portrait of undying love with moments of unbridled joy and scenes of indelible tenderness (the most endearing of which has the husband comforting his frightened wife as she uses their outhouse in the middle of the night). You'd be wise to brace for emotional devastation, but My Love, Don't Cross that River is a genuinely rewarding experience. Korean audiences would seem to agree, as they made it the most successful independent movie in their country's history.

Film Society of Lincoln Center, Sun 28 at 9:15pm.
Buzzing with bright neon, this feather-light riff on Before Sunset coasts on the hum of its locations and the considerable charm of the two actors who walk and talk their way through a marathon meet-cute. Jamie Chung (Sucker Punch) plays a tourist who loses her way one balmy Hong Kong night. Bryan Greenberg (Prime) plays the random ex-pat who points her in the right direction. Writer-director Emily Ting keeps things interesting by constantly reframing what a happy ending might actually entail for two Americans who had to travel halfway around the world to find each other.

Film Society of Lincoln Center, Sat 28 at 6:45pm.
Kulikar Sotho's impressive drama begins with a reflexive premise that should prove irresistible to cinephiles: A beautiful Cambodian girl, whose family is still splintered by the aftermath of Pol Pot's brutal regime, discovers that her ailing mother was once a local movie star. With some help from her gangster boyfriend and the owner of the dilapidated local theater, she determines to reshoot the missing ending from her mom's signature film. Hardly as maudlin as it might sound (this ain't The Majestic), The Last Reel blossoms into a sober but moving story of art mediating between the pain of the past and the promise of the present.

Film Society of Lincoln Center, Sun 5 at 8:15pm.
5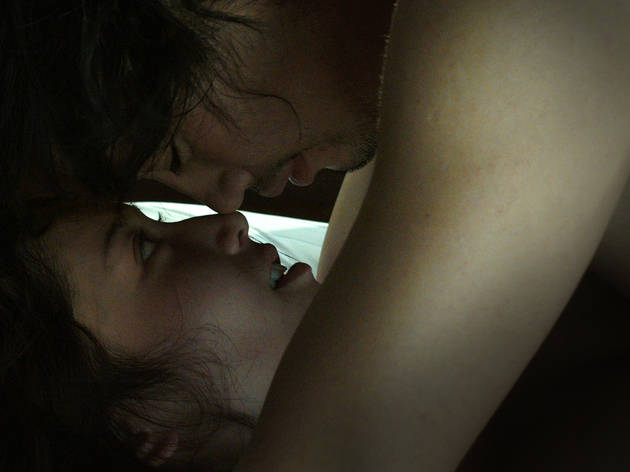 A strange and sultry little movie, Kiki Sugino's Taksu is an existential journey discordantly framed against a backdrop of beaches so beautiful that every wave seems to affirm the purpose of life on earth. A dying Japanese man and his emotionally isolated wife travel to Bali to visit his pregnant sister and her Dutch husband, but their time in paradise is disturbed by a cloud of impending loss and erotic instability. Meditative and opaque to the extreme, this richly atmospheric drama feels like something Michelangelo Antonioni might have made on vacation.

Film Society of Lincoln Center, Thu 2 at 6pm.
6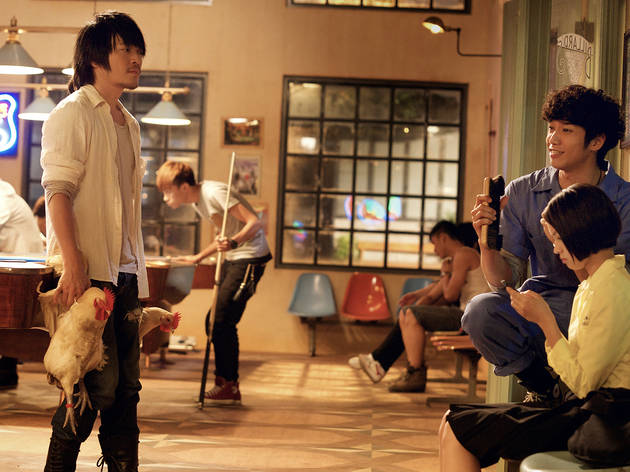 Why is it that sports movies about strange or esoteric games always seem to be so much fun? This energetic Taiwanese delight promises to do for billiards what Fumihiko Sori's Ping-Pong did for table tennis. The story of a washed up 9-ball wizard who has to coach his orphaned niece to victory in a tournament in order to pay off some local gangsters and save the family pool hall, Kung Wen-yen's drama sinks almost all of its shots.

SVA Sat 11 at 1pm.
7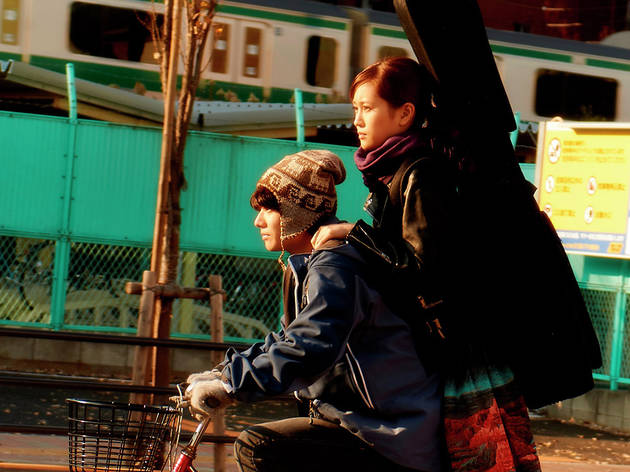 The closest thing we may ever see to a Robert Altman movie that's set inside a seedy Tokyo hotel where the rooms are booked by the hour, Ryuicki Hiroki's film is an epic cross-section of a place where no one hopes to see anyone else they know. Using a kid employee (Shota Sometani, Rinko Kikuchi's husband) as our guide, this sprawling, episodic comedy canvasses every inch of the hedonistic dump. By the end of its 136-minute running time, nobody is as vanilla as they might have seemed at the start.

Film Society of Lincoln Center, Sat 4 at 6:30pm.
8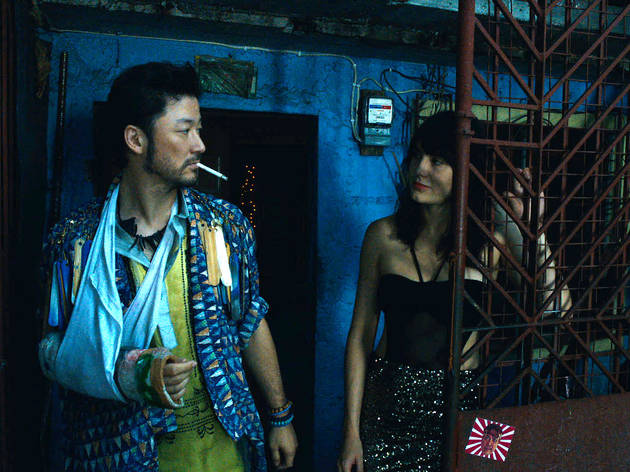 Ruined Heart: Another Love Story Between a Criminal and a Whore
A free-associative wander through the alleys of Manila, Khavn de la Cruz's spontaneous one-of-a-kind head-trip is hardly as ordinary as its title makes it sound. Easily the most bizarre film of this year's fest, Ruined Heart pairs Japanese superstar Tadanobu Asano (Ichi the Killer) with Mexican ingénue Nathalia Acevedo (Post Tenebras Lux) for a rambling story of two lost souls trying to escape the Filipino underworld. Told through the feral cinematography of legendary DP Christopher Doyle (Chungking Express), the movie abandons narrative in favor of a parade of metaphysical poetry, orgies and bacchanalian madness.

Film Society of Lincoln Center, Thu 2 at 10:15pm; SVA, Sat 11 at 8:15pm.
Like The Wolf of Wall Street reimagined as the sneakiest melodrama that Mikio Naruse never made, Daihaci Yoshida's Pale Moon follows a mousy banker who decides to embezzle some money in order to support her young lover. Set during the aftermath of Japan's 1994 economic crisis and trying to keep up with a woman who only learns that greed is a slippery slope once she's already tumbling down it head over heels, the film adopts the restraint of a traditional "women's picture" only to blow it apart from the inside out.

Film Society of Lincoln Center, Mon 29 at 8:30pm.
10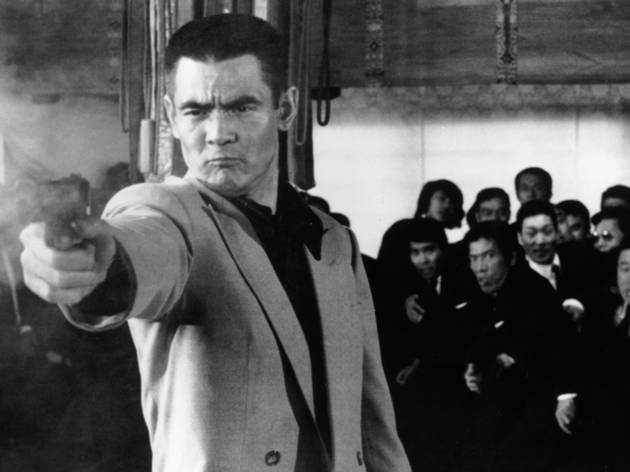 Battles Without Honor and Humanity
It would be impossible to distill grindhouse legend Kinji Fukasaku into a single movie, but the late filmmaker will never truly die so long as people are still watching Battles Without Honor and Humanity—which could accurately be described as The Godfather of yakuza films. The first chapter of an immense quadrilogy, Fukasaku's 1973 classic is a bloody and blustering look at how the mob rose from the ashes of postwar Japan.

Film Society of Lincoln Center, Fri 3 at 7pm.