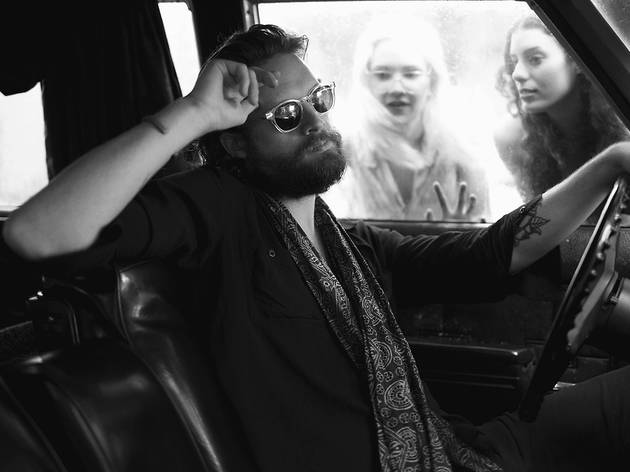 The 50 best love songs of all time
Add the 50 best love songs ever recorded, from new classics to timeless romantic cuts, to your playlist now.
Birds do, bees do it, even educated fleas do it.… So wrote Cole Porter in 1928, and we're the first to admit that falling in love can be as easy as falling off a log. But as to the business of writing a love song—one that's not cheesy or obvious—well, that's a challenge that the greatest songwriters have wrestled with since the first caveman grunted a serenade to his beloved.
After painstaking research and several rock fights, Time Out has arrived at what we believe to be the 50 best love songs of all time. Expect to sniff along to the all-time romantic classics (yes, you can tell Mom that Aretha Franklin is in there), get down like you're at a wedding disco to dance-party titans like Madonna, and feel a smile spread across your face when you hit the number one spot and think of your own number one sweetie—whether they know it yet or not.
And if things go south, head over and check out our list of the very best breakup songs.
Listen to these songs on Amazon Music
RECOMMENDED:
🎶 The best '90s songs
🎉 The best party songs ever made
🎸 The best classic rock songs
🎤 The best karaoke songs
🕺 The best pop songs of all time
Best love songs of all time, ranked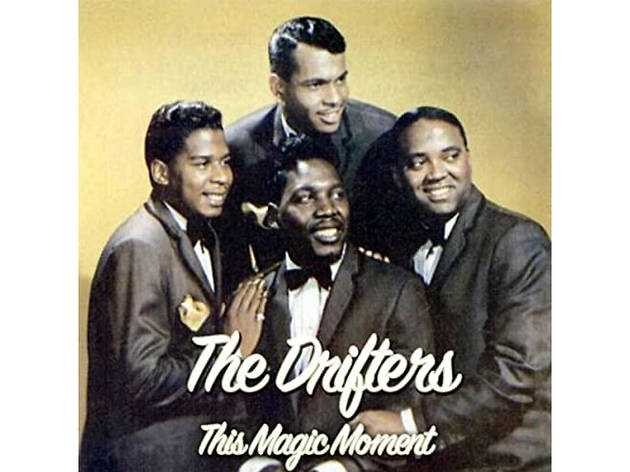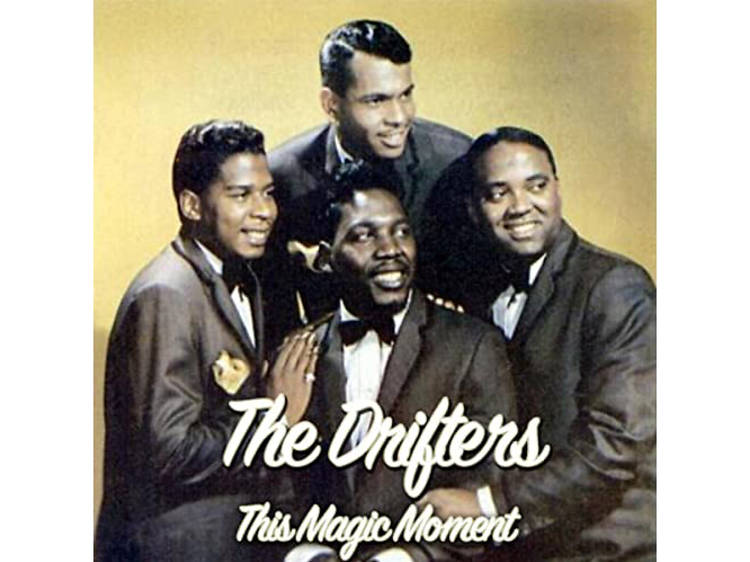 1. "This Magic Moment" by the Drifters
A standout love song even among the other classics written by Doc Pomus and Mort Shuman, "This Magic Moment" is gloriously cinematic: You can almost picture the camera slowly zooming on the two sharing that mind-blower of a first kiss, as Ben E. King wails reverby lead vocals against beautiful swirling strings.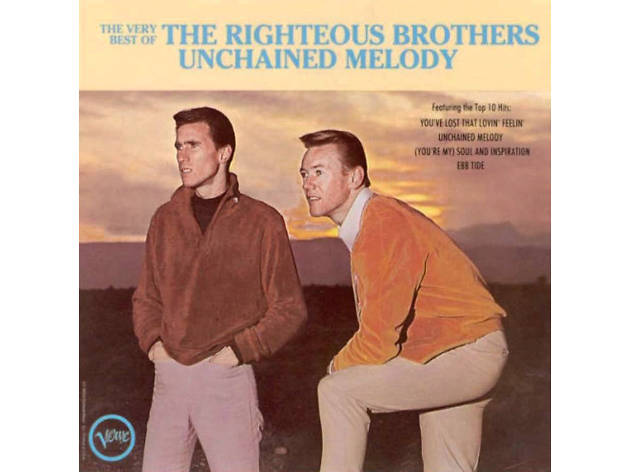 2. "Unchained Melody" by the Righteous Brothers
It's the mushy definition of a love song that becomes all the more powerful for it. "Unchained Melody" has all the corny trappings of a by-the-numbers ballad: the swooning, arpeggiated opening, the crescendo to an epic orchestral finale, lyrics whose blatant emotional manipulation ought to fall right apart under scrutiny. But there's real, undeniable hunger in Bobby Hatfield's luminous and raw vocal, the push and pull of the instrumentation is subtler than expected, and the words reveal layers where true fidelity fights to overcome lingering doubt. The world seems to agree: The Righteous Brothers version of the song remains the most popular and well-loved out of hundreds of recordings from around the globe.
3. "Stand by Me" by Ben E. King
Speaking of Ben E. King, his crowning achievement remains this timeless, apocalyptic wonder, which he co-wrote with Jerry Leiber and Mike Stoller. Hear the simple bass line, followed by that percussion, then King's frayed vocals and then those strings and just try to let that cold heart of yours melt like butter. "Stand by Me" even made its way onto the Top 10 on the U.S. charts twice, first upon its release in 1961 and then 25 years later after the film of the same name hit theaters.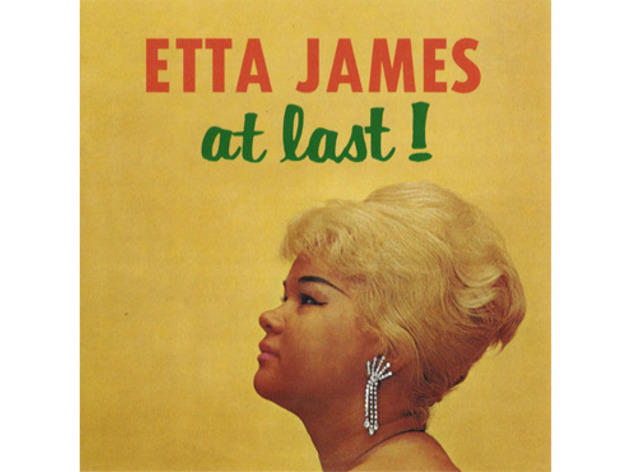 4. "At Last" by Etta James
The most unapologetically romantic slow-dance–wedding–love-scene song in history, Etta James's 1960 cover of "At Last" may seem a bit cliché. But from the first note, we all know what's coming (love! finally!), and James's soulful crooning induces a shiver every time, whether we expect it to or not. Case in point, pretty much everyone lost it during Beyoncé's rendition at the 2009 presidential inauguration ball for Obama including the First Lady and President himself. Cuuute.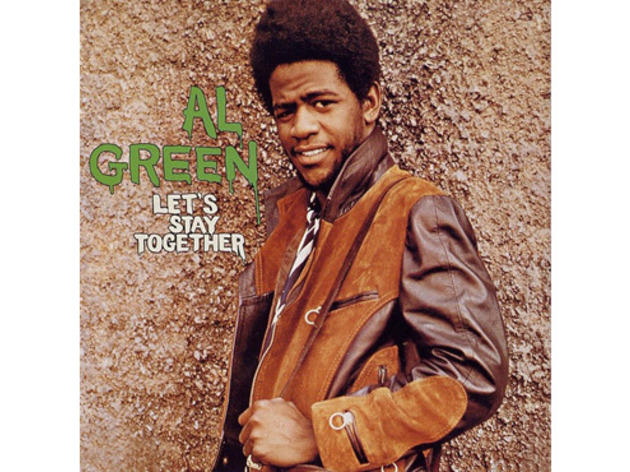 5. "Let's Stay Together" by Al Green
The lyrics to the Reverend's landmark 1971 love song, "Let's Stay Together," articulate the solemn vows of marriage: "Whether times are good or bad, happy or sad." But sung by Green, these promises are given wings. Covered multiple times since its release, Green's gorgeous original was given a new lease on life in '94, when Quentin Tarantino featured it in Pulp Fiction. But our favorite boost for the song has to be when it was sung by Barack Obama at a fund-raising event in 2012.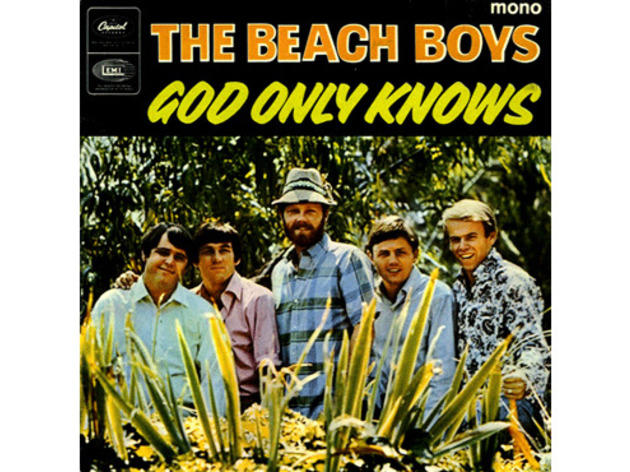 6. "God Only Knows" by the Beach Boys
In 1963, Brian Wilson was so obsessed with Phil Spector's orchestral vision for the Ronettes' "Be My Baby" that he purportedly took to listening to it 100 times a day. Three years later, Wilson and the Boys would surpass the master with a song that lifted the notion of the sophisticated love song clean into the heavens. The uncertainty of the first line ("I may not always love you") is a classic pop curveball, which works with the swooping transition from intro to verse. Once that miasmic mix of harpsichords and celestial brass clears, and that opening caveat is laid bare, we're left with a heartbreakingly tender song of yearning, of devotion and of fidelity. Combining the fatalism of lines like "what good would living do me" with the use of God in the title was risky business back in the mid-'60s. There was no need to worry. In fact, the song's universality has turned it into an almost nondenominational and humanist hymn, blessed with an equivocal outlook that can magically give succor to all forms of love.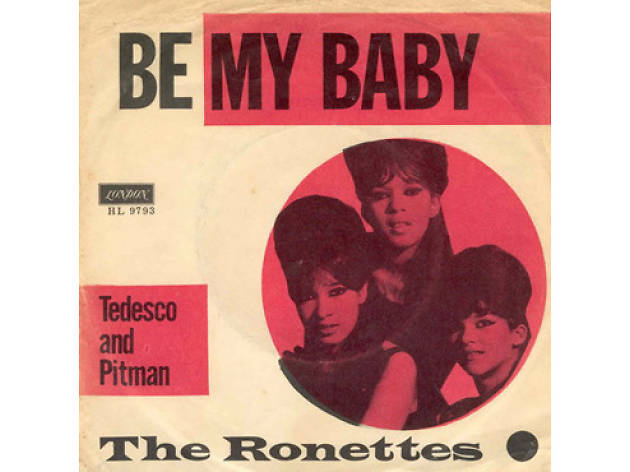 7. "Be My Baby" by the Ronettes
Lennon covered it, Scorsese used it to announce his directorial arrival in Mean Streets, and, as discussed, Brian Wilson was so in awe of its orchestral drive, he famously listened to it 100 times a day. With 1963's "Be My Baby," Phil Spector put a bowtie on the bubblegum love song—conveying love's urgency and sweaty-palmed excitement.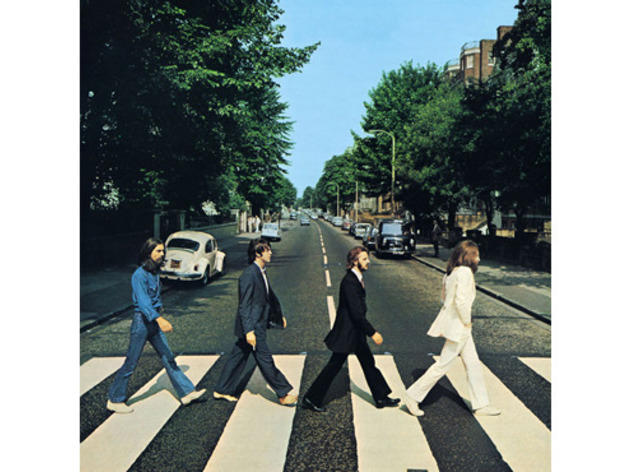 8. "Something" by the Beatles
"Something" was the first George Harrison-written song to occupy the A-side of a Beatles single (though it did share the accolade, appearing as a double A-side with unifying call "Come Together" in 1969). Capturing the swirling triumph of infatuation, the tune would become the second-most-covered song of the Beatles' canon ("Yesterday" is the first). More than 150 artists have tried the dreamy, swooning ode on for size, including James Brown, Elvis Presley, Phish, Isaac Hayes and Frank Sinatra, who famously christened it the "greatest love song ever written."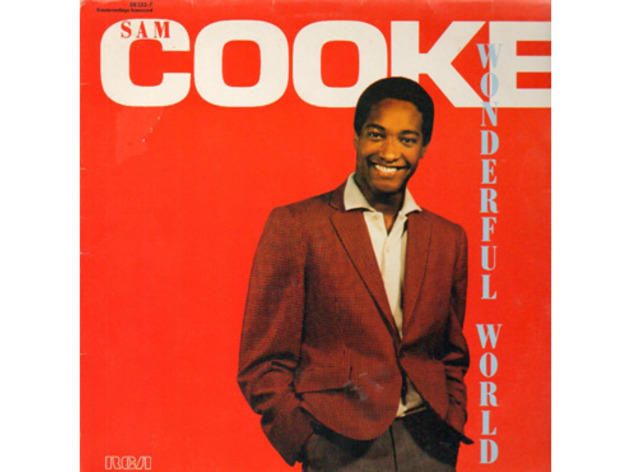 9. "Wonderful World" by Sam Cooke
If there's anyone out there whose heart doesn't melt just a little bit when they hear the drum flutter that opens this 1960 swoon of a song, we'll eat our hat. "Wonderful World" is lullaby-simple in its structure—of course one and one is two! Of course this one should be with you!—echoing the way that when love feels right, it's somewhere between a no-brainer and a miracle. And no, we still don't know what a slide rule is for.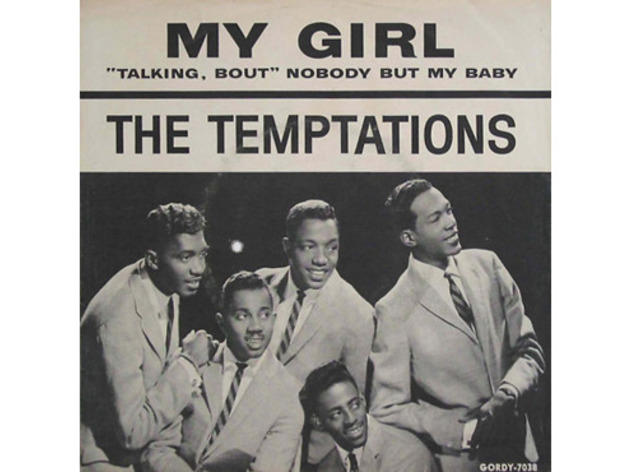 10. "My Girl" by the Temptations
This sugary '64 chart-topper (the Temptations' first) might be the best puppy-love song ever. Penned by fellow Motown signees the Miracles, its instantly recognizable guitar riff (right up there with the one from "Satisfaction"), peppy finger snaps, unabashed optimism and comforting-as-a-much-needed-hug harmonies can make even the most jaded downer feel all warm inside.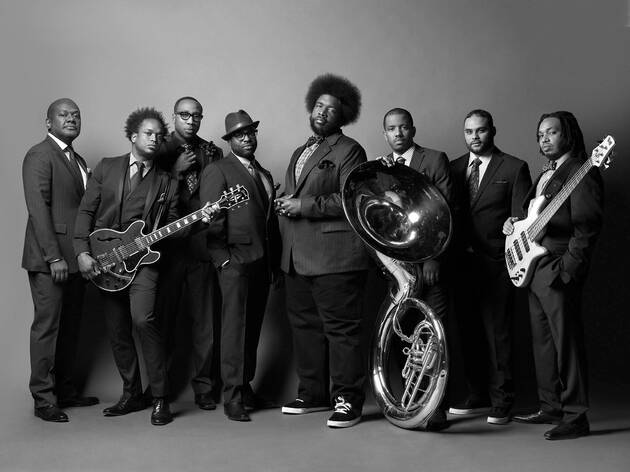 ©DR
11. "You Got Me" by the Roots
Fidelity is the name of the game in this 1999 Grammy-winning track from Philly's favorite hip-hop sons, the Roots. A globe-trotting musician and a film student meet cute, but what happens when he goes back on tour and she starts drawing the attention of famous athletes? The dreaded long-distance relationship has been known to decimate many a couple, but not this time. Our steadfast heroine—whose rhymes are courtesy of Ruff Ryders First Lady Eve and singing is by Erykah Badu—assures her boo that his paranoia is unfounded and, no matter what, "You got me." Sounds like a keeper!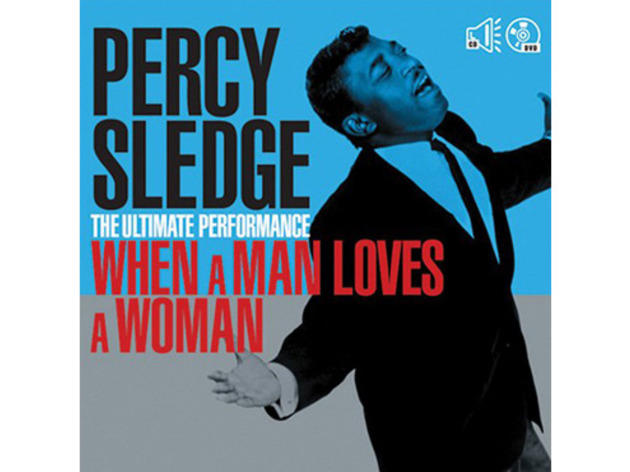 12. "When a Man Loves a Woman" by Percy Sledge
Percy Sledge's R&B (and wedding-soundtrack) staple might be one of the most romantic-sounding songs of all time, but the 1966 hit's lyrics basically boil down to this: Love fucks everything up—your judgment, your pride, your friendships, your bank account, the roof over your head. It can be a powerful, fickle jerk, in other words. Oh, also: When you're under its spell, it's the absolute greatest thing in the world.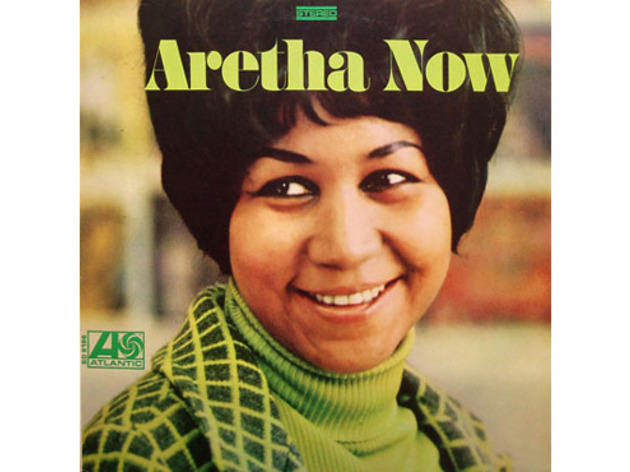 13. "I Say a Little Prayer" by Aretha Franklin
Set in F minor, the song hits like a breakup. Burt Bacharach, you clever devil. Aretha belts it like tragedy, too. That's what puts it in the upper league, what separates it from the puppy-dog bullshit. Love is devastating. She turns her mundane morning ritual—hair, makeup, dressing—into opera.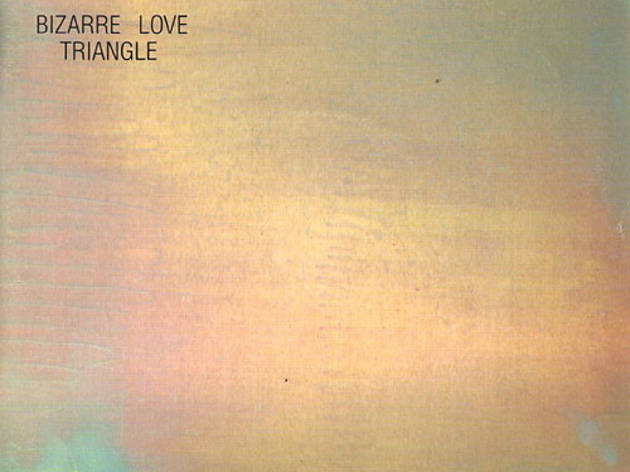 Foto: Factory Records
14. "Temptation" by New Order
Kelly Macdonald sits on Ewan McGregor's bed, cooing, "Oh, you've got green eyes, oh, you've got blue eyes, oh, you've got gray eyes," as he writhes and sweats through cold-turkey hallucinations. Can't hear that refrain without thinking of that scene in Trainspotting. Bernard Sumner's daffy lyrical abstraction often stumbled upon genius, as he does here. "Temptation" encapsulates being too pissed to notice or remember anything but some lovely person's irises. It is the inarticulate poetry of clubbing adolescents. Or, it could be an ode to David Bowie. Either way, nailed it.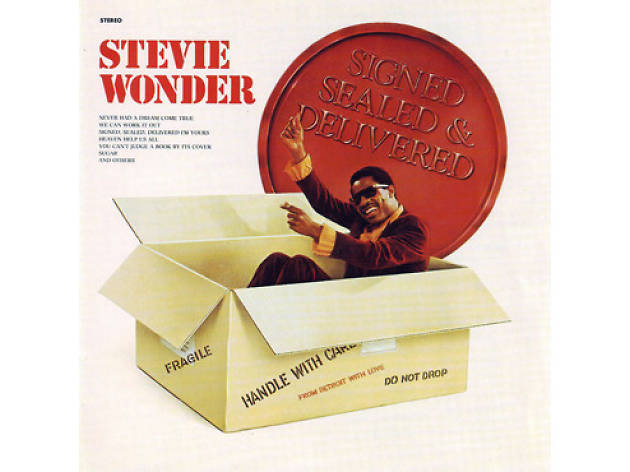 15. "Signed, Sealed, Delivered I'm Yours" by Stevie Wonder
Stevie Wonder was a mere 20 years old when he released his apologetic anthem "Signed, Sealed, Delivered I'm Yours." Even at that tender age, the Detroit prodigy had done a lot of foolish things that he really didn't mean, but making that record wasn't one of them: It spent six weeks atop the U.S. R&B chart and garnered Wonder his first Grammy nomination.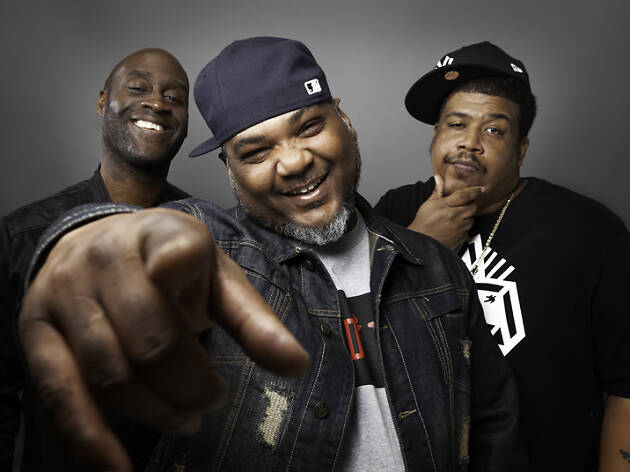 Photograph: Courtesy DCASE
16. "Eye Know" by De La Soul
Via a sweet hip-hop sentimentality, this 1989 cut from (then-teenage) Long Island trio De La Soul perfectly demonstrates what the crew meant when it referred to the "D.A.I.S.Y. Age." Set to snippets of Steely Dan's "Peg" plus a breakbeat from Sly and the Family Stone's "Sing a Simple Song" and a sample of Otis Redding's whistling from "(Sittin' on) the Dock of a Bay," "Eye Know" is as charming as it is groovy—a gorgeously deft and understated invitation to love.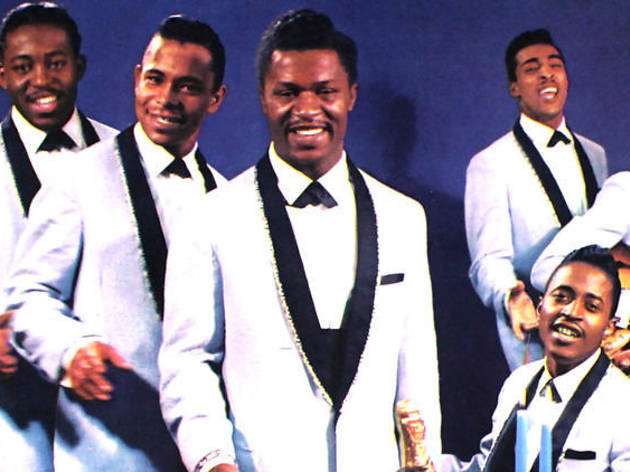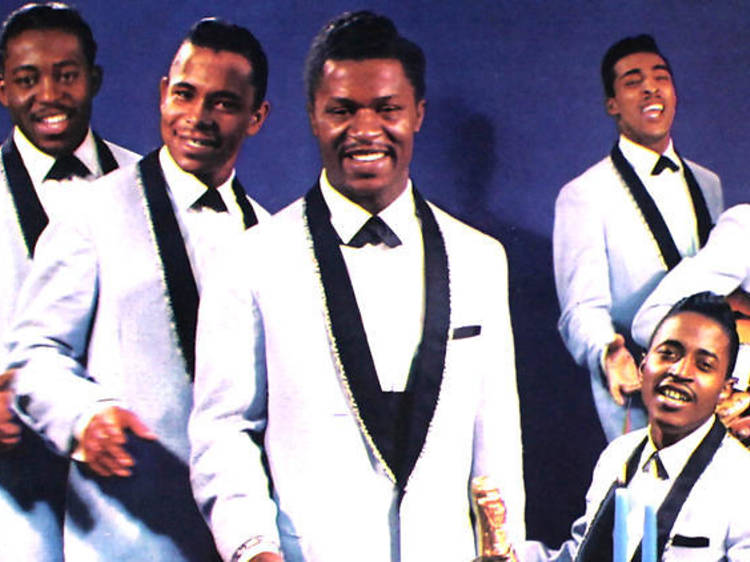 17. "I Only Have Eyes for You" by The Flamingos
The Flamingos' 1959 doo-wop classic is a perfect slow-dance standard, with super-literal lyrics about that moment when everything and everyone else fades away. The group—one in a slew of the "bird groups" of the '40s and '50s, including the Orioles, the Penguins and the Larks—set a high bar for elegant ballads such as this one, and played their own instruments to boot. Swoon.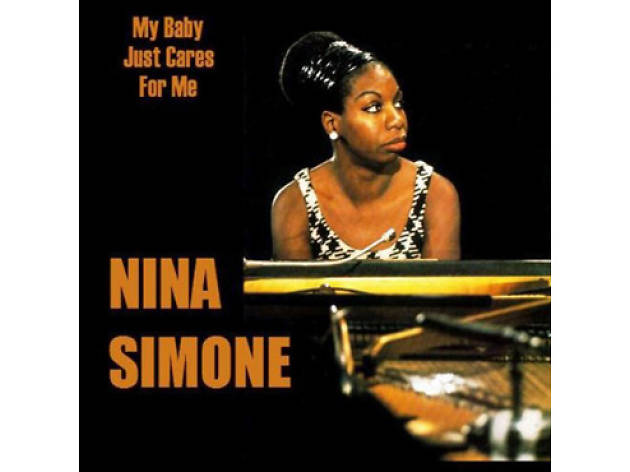 18. "My Baby Just Cares for Me" by Nina Simone
Written for Eddie Cantor to sing—in blithe blackface—in the 1930 movie Whoopee!, "My Baby Just Cares for Me" has had an unusual afterlife. Though Nina Simone recorded her version in 1958, it became an unlikely chart hit in the U.K. nearly 30 years later, when it was used in a popular ad for perfume. The irony of this commercial connection is keen, since the song itself represents a rejection of material and cultural distractions. Simone's account, though relatively lighthearted by her standards, nonetheless strips the ditty of much of its surface frivolity; in performance, her rendition could seem positively dour. With matter-of-fact majesty, she restores the love song, in a sense, to its own values.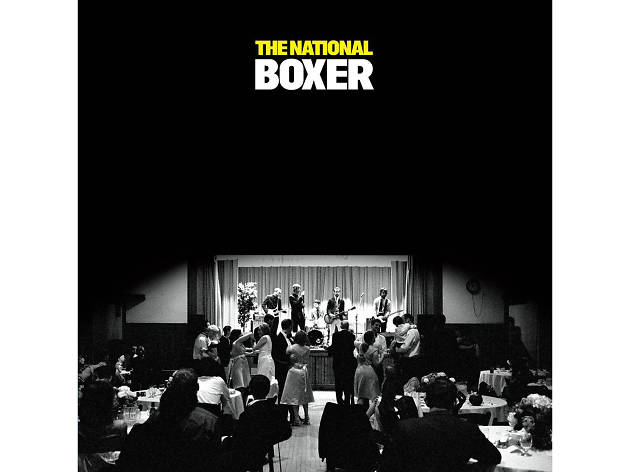 19. "Slow Show" by the National
The National is a band best known for its alternately stately and ravaged examinations of existential dread and anxiety—in short, they're far from lovey-dovey. But this track from their breakout album, 2007's Boxer proves that they're aware of love's curative powers. Frontman Matt Berninger finds himself stranded at a party without his companion and self-deprecatingly details his panic and isolation before identifying the exhilarating recognition of a soulmate with simple precision: "You know I dreamed about you for 29 years before I saw you."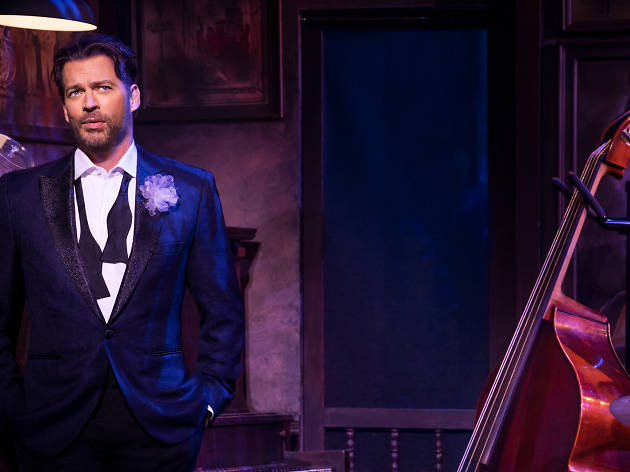 Photograph: Courtesy Matthew Murphy
20. "It Had to Be You" by Harry Connick Jr.
Flirtatiously wry in its acceptance of the singer's perfectly imperfect match ("For all your faults I love you still"), this 1924 Tin Pan Alley ditty has been a Hollywood staple for generations, in films ranging from Casablanca to Annie Hall. For many modern listeners, though, "It Had to Be You" is indelibly linked to the 1989 rom-com When Harry Met Sally…, a movie that perfectly captures its sense of romantic inevitability. Harry Connick Jr. recorded the soundtrack when he was just 21, with a mix of youthful freshness and retro finesse that deservedly made him an instant star.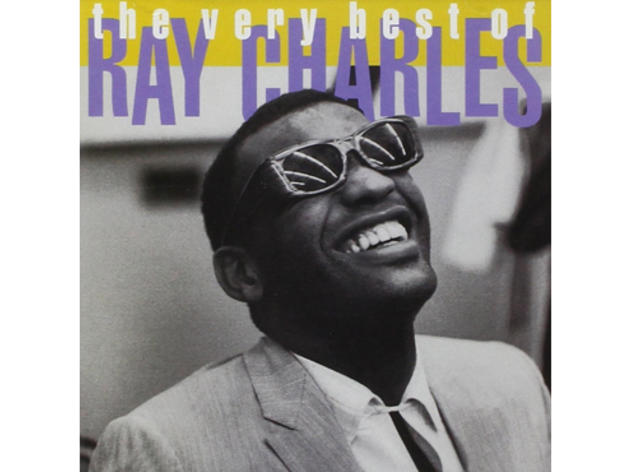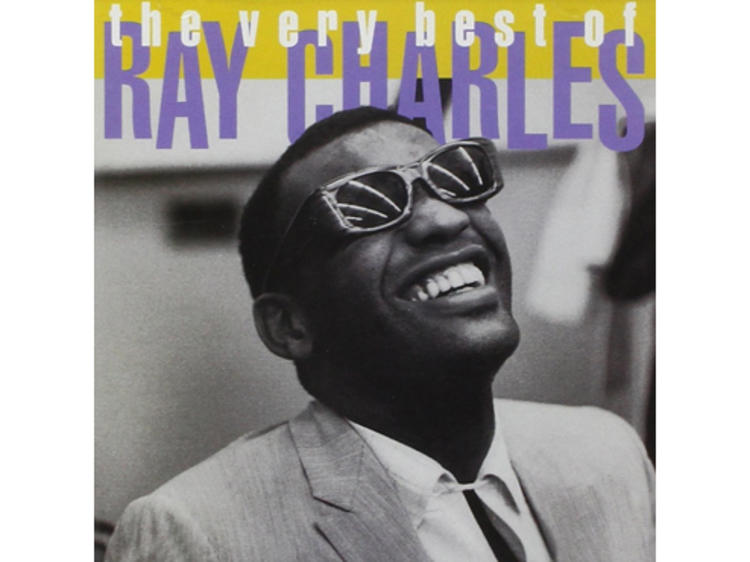 21. "Hallelujah I Love Her So" by Ray Charles
Ever had a neighbor you can't stop flirting with? Ray Charles knows the feeling. Of course, the next-door neighbors in his debut single, "Hallelujah I Love Her So," certainly go beyond being cordial and friendly. Between Don Wilkerson's tenor sax solo and the sweet lyrics about the quiet kindnesses of romance (bringing coffee to each other, coming at a moment's phone call) the song captures in its entirety a love that comes from a perfect understanding. When Charles sings that he knows she'll be there for him, despite people's doubts, because "she told me so," it becomes crystal clear that this is the kind of connection that's meant to be.
Photograph: Courtesy the artist
22. "I Will Always Love You" by Dolly Parton
Dolly Parton's farewell to her long-time partner and mentor, country legend Porter Wagoner, when Mr. Grand Ole Opry decided to pursue a solo career, became quite the sensation in 1974. It's hard to think of a better song in pop culture that captures the "if you love something, set it free" sentiment. While few of us—save Whitney Houston—can belt those high notes like Parton, that doesn't stop us from wanting to sing along with the chorus, with all the same pent up passion.
Photograph: Courtesy the artist
23. "Maps" by Yeah Yeah Yeahs
While the lyrics to this early aughts classic are fairly repetitive, they become almost like a mantra. "Wait, they don't love you like I love you" is a thought perhaps way too many of us have had, whether spoken or not, as things start to fall apart in a relationship.
24. "Never Tear Us Apart" by INXS
We all have those moments when our lives play out like the last five minutes of a CW season finale (before the shocking cliff-hanger, natch). You're in a plaza or maybe a café, and the object of your affections enters the frame. Time slows down, all other noises fade. You exchange glances. Your heart flutters. The synthesized strings kick in (it was 1988, after all). And Michael Hutchence, Australia's answer to Jim Morrison, starts to sing: "I was standing.… You were there.… Two worlds collided.… And they could never, ever, tear us apart." And then—that pause.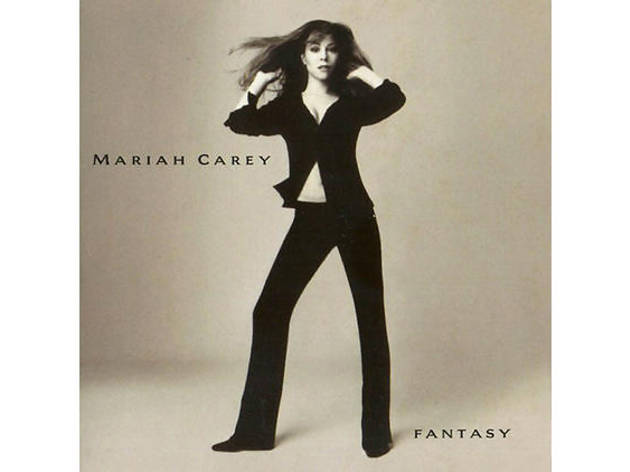 25. "Vision of Love" by Mariah Carey
Though we could have put many a Mimi love song on this list, her 1990 smash single made the cut for its classically Carey assurance that come what may, love will triumph. Plus, the slow-dance-ready ballad basically launched American Idol–type melismatic singing, and stars like Beyoncé and Christina Aguilera cite the track as a key influence—so we basically have the diva to thank for Mrs. Carter's "Drunk in Love," too.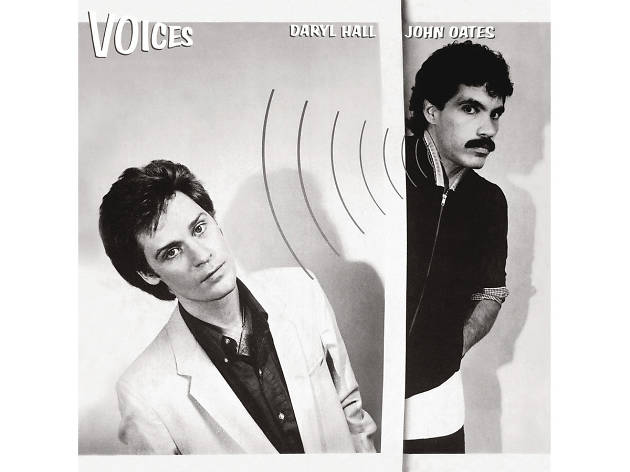 26. "You Make My Dreams" by Hall & Oates
You don't even need to listen to the songs lyrics—just that upbeat melody—to understand that this one is all about that love that makes you want to twirl as soon as you step outside under the sun and skip down a city street. While most of the duo's soft rock and smooth-jazz-esque ethos lended itself to diddies about a more stained and complicated romance, "You Make My Dreams" is pure optimism.
Photograph: Courtesy the artist
27. "That's How Strong My Love Is" by Otis Redding
Otis, you slay us. We're hard-pressed to think of an artist who croons the good, bad and ugly of love as heartbreakingly well, and this 1965 cover (of O.V. Wright's '64 original) is no exception. The lyrics are so comforting, so reassuring—especially when sung with Redding's signature soul—that it makes us feel adored just to hear them on the stereo.
Courtesy of the Artist
28. "Countdown" by Beyoncé
There was some debate over the merits of this 2011 track versus those of Queen B's first chart topper, "Crazy in Love." But it's a no-brainer. "Crazy" is not love, it's the first blush. It's a crush, and the music, accordingly, is giddy and one-dimensional. But "Countdown"? That's some real shit. It's crazy in love years later, after the domesticity, after you stop bothering to close the bathroom door. And the tune, the arrangement, is complex, mercurial, fluttering and diving, able to create a rush from routine. This is the one that will make Senator Blue Ivy weep ages from now.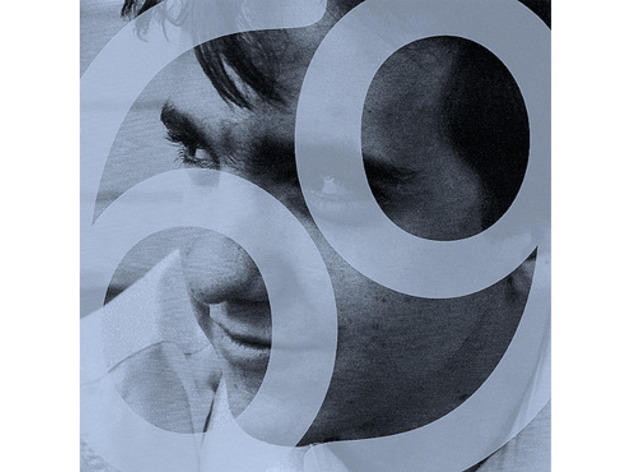 29. "The Book of Love" by the Magnetic Fields
Stephin Merritt once said of his group's 1999 lo-fi concept masterpiece: "69 Love Songs is not remotely an album about love. It's an album about love songs, which are very far away from anything to do with love." We'd argue otherwise about "The Book of Love," a monkishly unadorned ode to amour in all its mystery and banality. The track's status as a hipster-wedding staple hasn't dulled its poetic beauty, or the simple truth it conveys about matters of the heart: "Some of it is just transcendental / Some of it is just really dumb."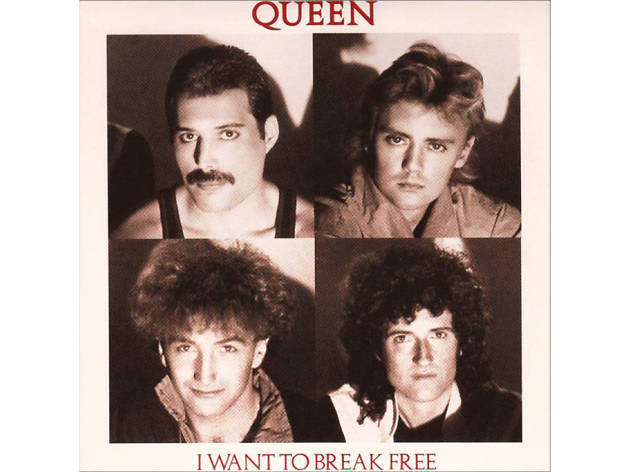 Photograph: Courtesy the artist
30. "I Want to Break Free" by Queen
Though more often recognized as a song about breaking free from oppression—and for its amazing music video starring members of the band in drag—there's an undeniable love story also included here. The narrator has "fallen in love for the first time" and they know "this time it's for real." How that love will blossom as that person finds their freedom to make it on their own is unclear, but hey, it's a start.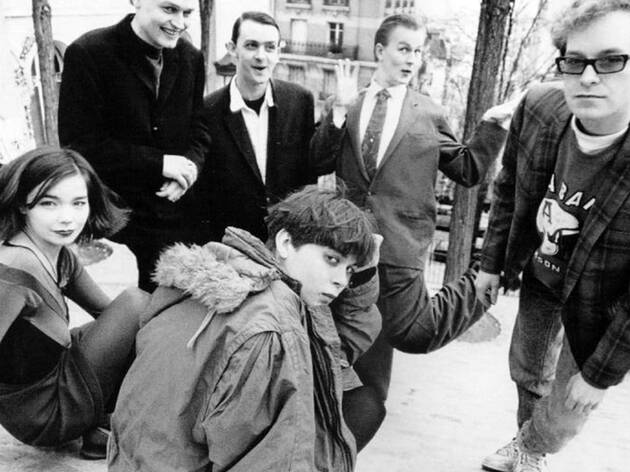 ©DR
31. "Hit" by The Sugarcubes
Wow. If ever the ecstasy and anguish of falling in love was captured in music, it's on this 1992 track—which catapulted Sugarcubes singer Björk to wider fame. "This wasn't supposed to happen," she wails at the song's opening, bemoaning the fact that she's in love again: "How could you do this to me?" she chides her lover. But then the sweet, dreamy middle eight sneaks in: Now she's lying in bed, "totally still, my eyes wide open, I'm enraptured…" And so Björk vacillates between the bliss and the pain; as Paul Dooley says to his lovesick daughter in the John Hughes movie Sixteen Candles: "That's why they call them crushes. If they were easy, they'd call them something else."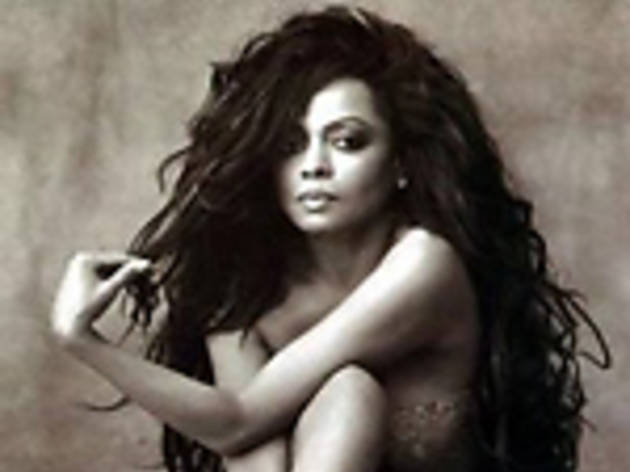 32. "Love Hangover" by Diana Ross
Before she was coming out and wanting the world to know, Diana first staked a claim on disco by virtue of this supreme 1975 Motown cut. Thanks to a mellow-into-groovin' tempo change, she lays down the love song law in style by sending away any doctors boasting a cure for her sweet hangover.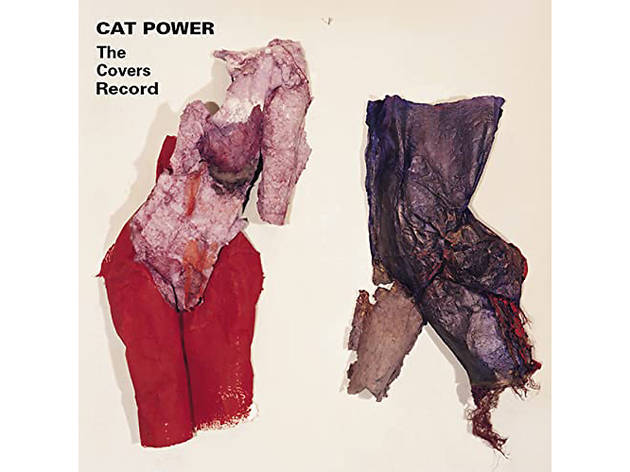 33. "Sea of Love" by Cat Power
Just how many times did this song appear on mix CDs made for dorm-room crushes in the aughts? We're too busy to do the math, but we're guessing…a lot. Cat Power's bare bones take on Phil Phillips's classic, like many of the tracks on her 2000 LP The Covers Record, imbues the much-loved song with a dose of longing and vulnerability.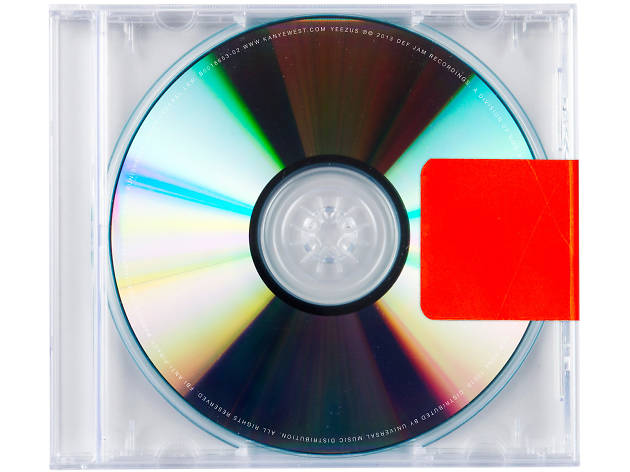 Courtesy of the Artist
34. "Bound 2" by Kanye West
Don't be turned off by the over-stylized video or the lyric "Step back, can't get spunk on the mink"—in our opinion, Kanye's tribute to Kim Kardashian is one of the most heartwarming love songs of the past decade. Brilliantly honest and plainspoken ("Okay, I don't remember where we first met"), it rejects romantic clichés to paint an intimate picture of Ye and Kim's relationship. And despite the very NSFW bits in the lyrics, the line that really sticks in your head is about fierce romantic devotion: "One good girl is worth a thousand bitches." Amen, K.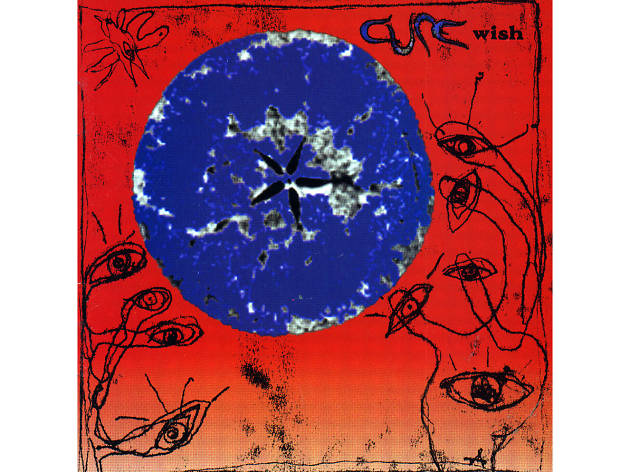 35. "Friday I'm In Love" by the Cure
While we actually enjoy getting super sentimental to Robert Smith's voice—and typically can't stand to listen to "happy music"—this love song's catchy-as-hell hook and upbeat tempo serve as a good counterpoint to all those other straight-up tear-inducing Cure tunes. Plus, who doesn't love Friday?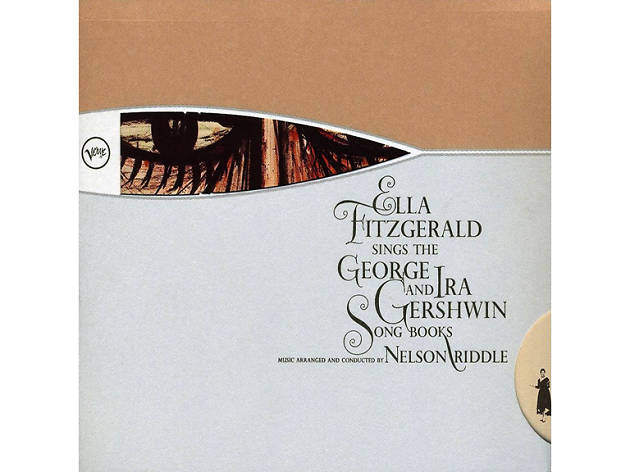 36. "Cheek to Cheek" by Ellla Fitzgerald
Untroubled by the darker themes that complicate so many love songs, Irving Berlin's 1935 classic—written for Fred Astaire to woo Ginger Rogers with, as they dance in the movie Top Hat—is a pure expression of romantic bliss. "Heaven, I'm in heaven / And my heart beats so that I can hardly speak": When Ella Fitzgerald sings these lines on her 1958 album of Berlin standards, with a confident and good-natured swing of total contentment, you can't help joining her in the clouds.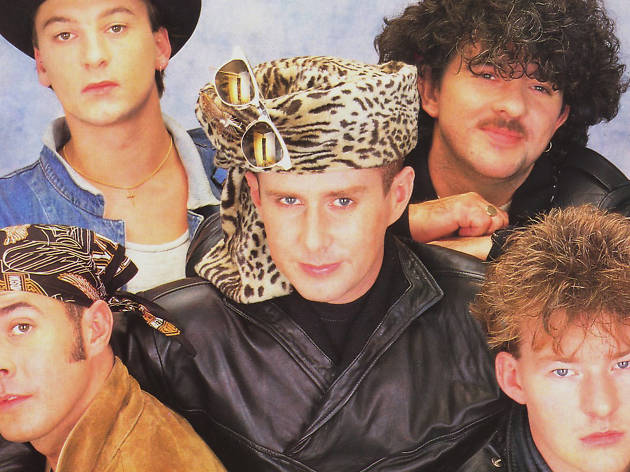 37. "The Power of Love" by Frankie Goes to Hollywood
Love is a sweet and splendid thing, but boy, oh boy, can it get dramatic—the rush of endorphins washing through your body when you fall in love, the pangs of pain and fear and longing that can follow.… In 1984, Holly Johnson's British crew somehow managed to touch on the feather-fine subtlety of love, and its crashing, whooshing, earth-shattering might. Johnson himself has remarked of the song, "I always felt like 'The Power of Love' was the record that would save me in this life. There is a biblical aspect to its spirituality and passion; the fact that love is the only thing that matters in the end."
38. "The Very Thought of You" by Billie Holiday
Originally recorded by Al Bowlly and then Bing Crosby in 1934, Ray Noble's jazz standard has been covered time and again this past 80 years—but its defining version comes from Lady Day. This 1938 reverie swings like a lazy daydream, Holiday's voice sweet and languid. "I see your face in every flower," she coos, reminding you of each time you got lost in fantasy when you were washing the dishes, or watching a movie, or listening to someone explain something to you.… Sorry, what was that?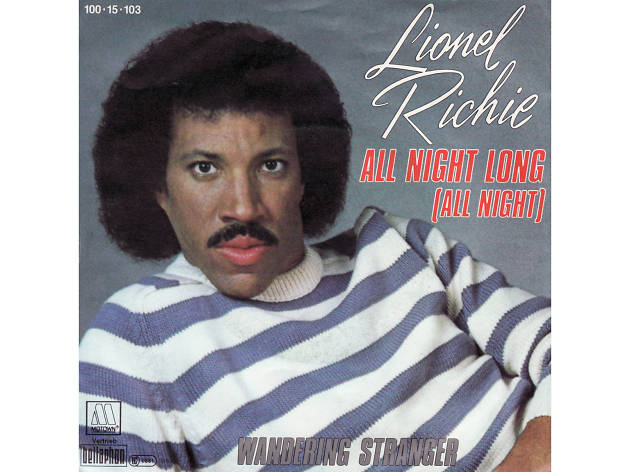 Courtesy of the Artist
39. "Hello" by Lionel Richie
Banish from your mind's eye the meltingly cheesy and vaguely creepy video for Lionel Richie's 1984 No. 1 hit, with its plot about a teacher, a blind girl and the clay bust she molds of him. But give yourself over to the softer kitsch of the love song itself—the slow build of anticipation, the rise and fall of the guitar solo, Richie's tender vocals as he imagines spilling his heart out—and you may be surprised to find how well it has held up in the years since that rather unfortunate introduction.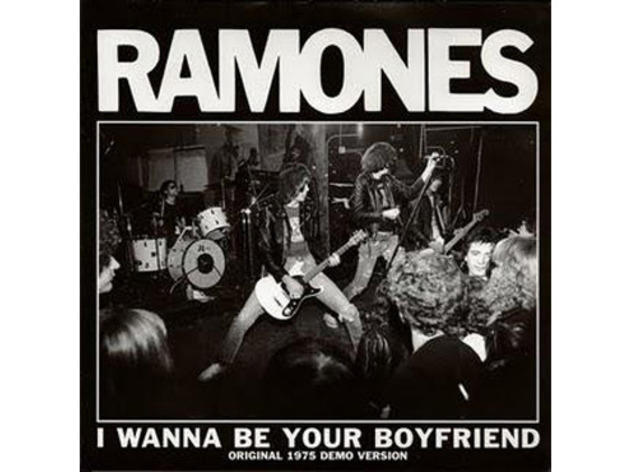 40. "I Wanna Be Your Boyfriend" by the Ramones
Simply stated, plainly sung—no one can accuse Joey Ramone & Co. of overdoing it. It was drummer Tommy who wrote this ditty, which appeared on the group's 1976 debut, and, as far as proposals go, it'd serve as a fine love letter to anyone you'd like to attach yourself to, as long as they aren't too keen on extended verbiage. This song gets the job done in something like eight lines, a quarter of which are also the title. Short and sweet.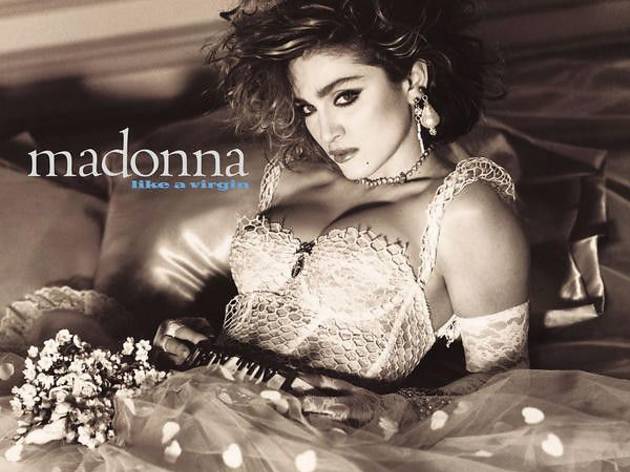 © DR
Pop's ultimate chameleon, Madonna offered this unabashedly cheery romp in 1989, between releases of the controversial "Like a Prayer" (No. 1 in our best party songs list), the brazen "Express Yourself," the classically cool "Vogue" and the smokin' sex odyssey "Justify My Love." Here, Madge testifies to a sweet romance that would put those novices Romeo and Juliet to shame. We like a lot of the Madonnas we've seen over the years, but the rarely seen giddy, love-struck Madonna—she's one of our faves.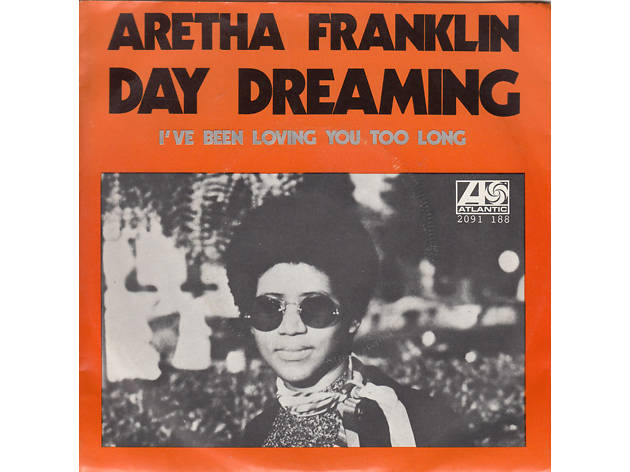 42. "Day Dreaming" by Aretha Franklin
Franklin's near-flawless 1972 album, Young, Gifted and Black, shifts into this love song with a dreamy jazz flourish before cutting to the legendary singer's soulful this-is-how-it-is voice. The refrain of "Day Dreaming" might be all about fantasizing about getting away with your man, but the verses are about trying to change and do everything to be the right woman for him. Though this might seem submissive for a powerful woman, she does say that he "Turns me right on when I hear him say / Hey, baby, let's get away," so maybe that fantasy is worth it.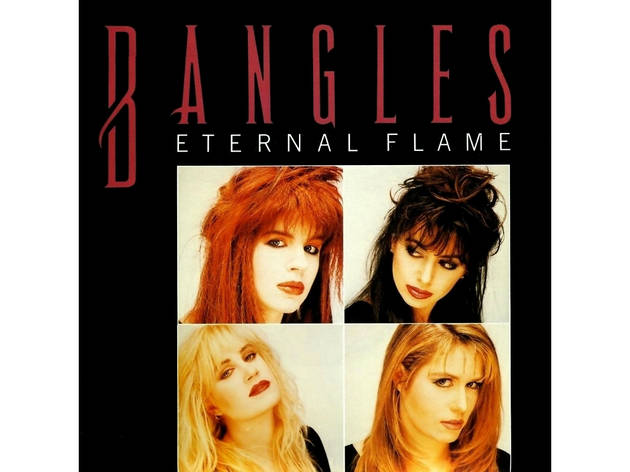 Courtesy of the Artist
43. "Eternal Flame" by the Bangles
The Bangles were not known for emotional depth, but this plaintive ballad from the girl group's 1988 album, Everything, takes the bop out of their usual teenybopper sound, leaving only a piercing distillation of teen angst. If love here burns like the sun, it is set against the storm of "a whole life so lonely." And the girlish tremble of Susanna Hoffs's vocals, which flip into a vulnerable head voice for most of the higher notes, poignantly embodies this love song's yearning for security.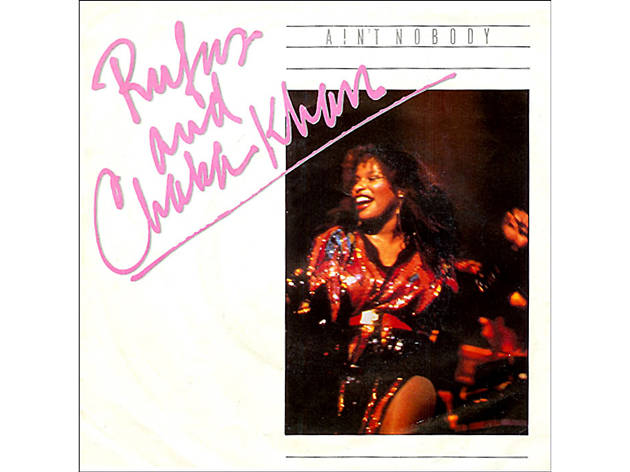 44. "Ain't Nobody" by Rufus & Chaka Khan
Quincy Jones almost nabbed this slice of loved-up electrofunk for Michael Jackson, but it ended up becoming a signature tune for R&B diva Khan when she sang it with her old band Rufus in 1983. When Frankie Knuckles gave it a piano house remix in 1989, a new generation went crazy for the song: now artists ranging from Mary J. Blige to KT Tunstall have recorded versions, but none of them reach the thrilling heights of Chaka as she hits the final chorus.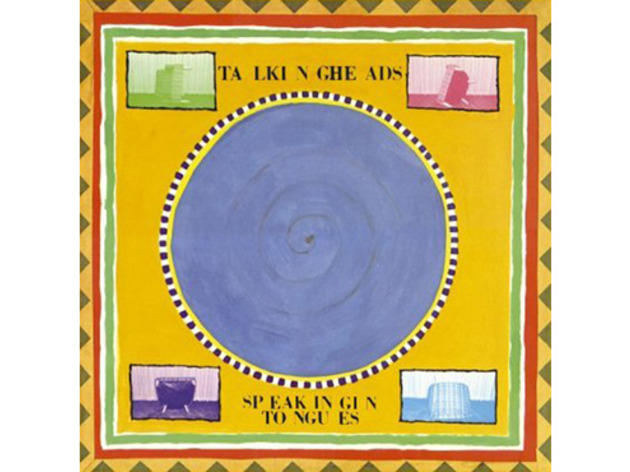 45. "This Must Be the Place (Naive Melody)" by Talking Heads
The second single from the band's fifth album, Speaking in Tongues, this 1983 hit was David Byrne's attempt to write a love song "that wasn't corny, that didn't sound stupid or lame the way many do." Though he's often avoided the topic (due to it being "kinda big," as he eloquently puts it), Byrne hit the target here with a sweet, sincere tune about home being wherever your lover is.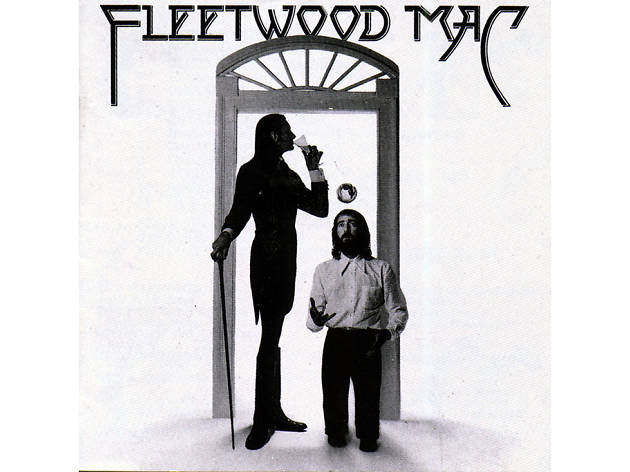 Photograph: Courtesy the artist
46. "Everywhere" by Fleetwood Mac
Oh, you thought chillwave was some blogger invention of 2009? Take a dip in Tango in the Night; Buckingham, Nicks and McVie invented—no, perfected—the sound in 1987. McVie stacks and stacks her blissful sighs atop darting, shimmering Buckingham arpeggios and a breezy drum gallop. Eat your heart out, Beach House.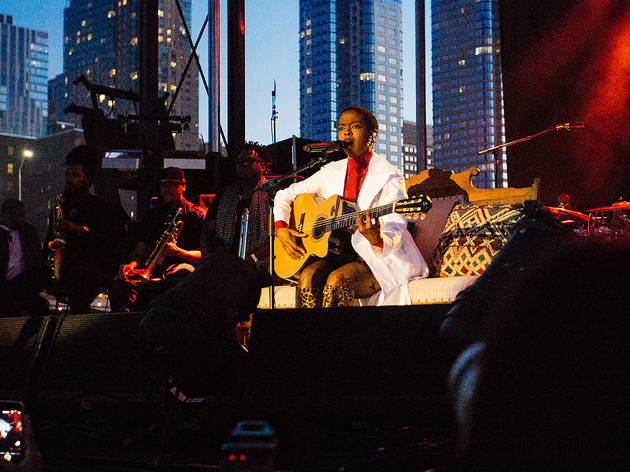 Photograph: Katie Kanazawich
47. "Nothing Even Matters" by Lauryn Hill
"Nothing Even Matters" might not have received as much recognition on Hill's critically acclaimed The Miseducation of Lauryn Hill as other singles, but, looking back, it was a near perfect showcase for two of the '90s foremost neo-soul artists. For two singers who reached the peaks of musical achievement through astounding ambition and innovation, this restrained and simple love song shows just how talented each was beneath it all. Hill and D'Angelo trade sensual verses with a smooth, tenderness in a stripped down ballad that might just make you want to strip down as well.
Photograph: Courtesy the artist
48. "Heartbeat" by Buddy Holly
Buddy Holly is the king of li'l love ditties, and 1958's two-minute "Heartbeat" (the last single to be released during his lifetime) is one of his sweetest, illustrating that well-known, might-vomit feeling that comes along with new love. We'll cut him a break for "piddle dee pat" because heartbeat sounds are hard, and it was the '50s.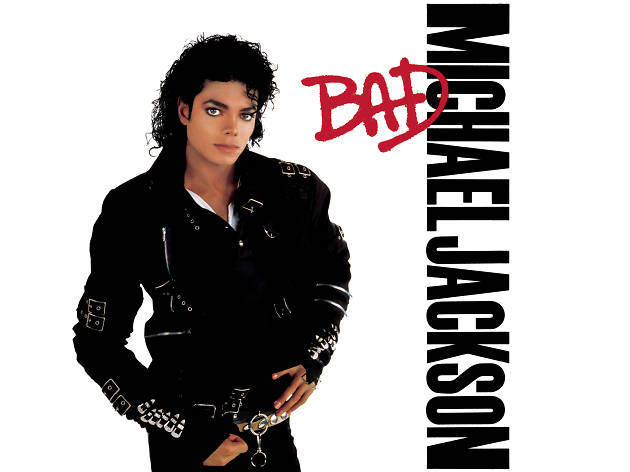 49. "The Way You Make Me Feel" by Michael Jackson
MJ's chart-topping Bad single finds the King of Pop in full-on cupid's-arrow love-struck mode (contrast with the seedy depictions of romance in the equally compelling "Billie Jean" or "Dirty Diana"). It's a plea, in a sense, for love unattained—but the body-moving, carefree approach leaves little doubt to the singer's sincerity.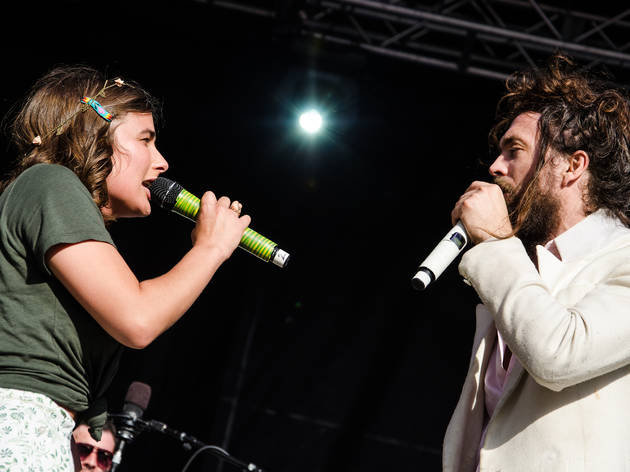 Photograph: Kenny Rodriguez
50. "Home" by Edward Sharpe and the Magnetic Zeros
Magnetic Zeros frontpeople Alex Ebert and Jade Castrinos had a whirlwind romance that sparked a band, so it's only fitting that the Magnetic Zeros' 2009 breakout hit was this sweet duet. They sing to each other like Johnny Cash and June Carter, with a whole crowd (and a horn section) behind them. What makes this tune's aw-shucks, neohippie earnestness work so well is that you can just tell that Ebert and Castrinos mean it. "We laugh until we think we'll die / Barefoot on a summer night / Never could be sweeter than with you." This is your soundtrack for cartwheeling through a field of daisies.
More from the world of love...
Looking for a playlist of sexy songs to set the mood? Well, we've got just the thing for you. These certified sex songs are just what the doctor ordered.
"Breaking up is hard to do" sang Neil Sedaka in 1962—a chirpy understatement that sets the tone for our roundup of the best breakup songs of all time.