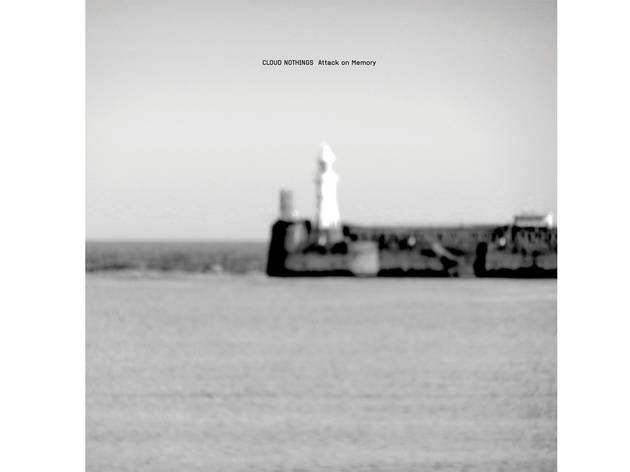 Album review: Cloud Nothings, Attack on Memory
Dylan Baldi fashions a terse, concise epic.
Dylan Baldi and his Cloud Nothings begin Attack on Memory with "No Future/No Past," its lilting piano chords a glum drawl: two minutes as a dead ringer for Radiohead. It's a tease; much of what follows, both in the song and on the album, more closely resembles Sunny Day Real Estate's epic emo or Weezer's early pop-punk. No matter your first impression, he's unearthing plenty of the past for what sounds a bit like the future.
Even at a concise eight tracks, Attack on Memory is a saga, its terseness sustained across a disc chock-full of angst-ridden lyrics and massive rhythms. At nearly nine minutes, "Wasted Days" doesn't have to strive for volume. Odyssean in scope and tenor, Baldi screams a lament—"I thought I would be more than this"—while a repetitive bassline throbs.
Baldi recorded much of his early, hardscrabble lo-fi in his parent's suburban Cleveland basement, before Chester Gwazda helmed his proper debut; Steve Albini agreed to produce this follow-up. And while Albini can be laissez-faire in the booth, a song like "No Sentiment" bears the unmistakable imprint of Big Black. Brusque and angry, the track offers a welcoming, angular simplicity at a time when many artists emerge from their home-recording cocoons armed with samplers instead of guitars. If memory serves, this is what rock & roll should sound like: an attack.
Cloud Nothings perform at the Studio at Webster Hall Thu 26.
Follow Colin St. John on Twitter: @weneedthedude
You might also like
See more Album reviews
See more in Music