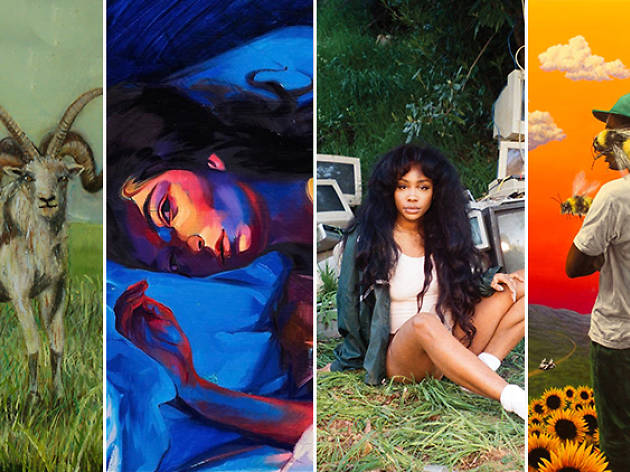 The best albums of 2017
Here are our picks for the best albums to come out this year from big-name blockbusters to under-the-radar gems
This year saw the release of exciting records in every weird corner of the music world. Unfortunately for us, that makes ranking a "best of" list difficult. How do you compare your favorite straight-forward indie-rock bands against experimental tape-loop noisescapes? All that ranking business aside, we're just excited about the amazing new songs we've heard. Some of the best '90s bands returned with surprise comeback albums (Broken Social Scene, Slowdive) while contemporary stars capitalized on their full potential (Tyler the Creator, Arca). There's a lot of new records to wade through, but we've culled them down into our top picks for the best albums of 2017.
RECOMMENDED: Full guide to the best of 2017
Listen to the best albums of 2017
Remember last year's best albums?
It's been a great year for new music—here are our picks for the best albums of 2016, from Anohni to Rihanna