The 20 best classic rock songs of all time
These fist-pumping anthems, hummable hits and sing-along standards are the best classic rock songs ever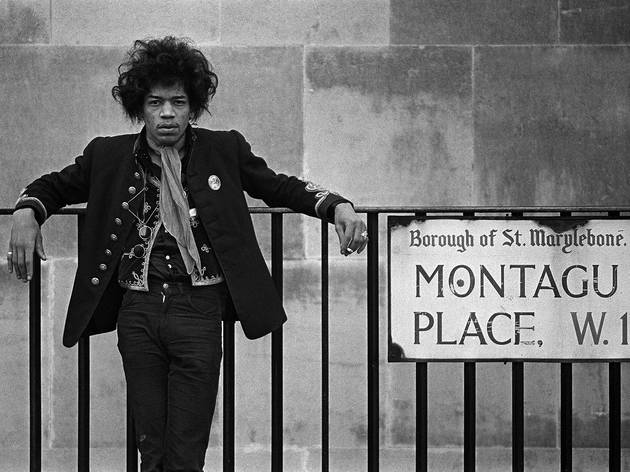 We all know the songs in rotation on every classic-rock radio station, but do we know what we talk about when we talk about classic rock? Is it a genre or a time period? Could a song written today that sounds like Skynyrd be considered "classic"? It's a bit harder to pin down than the best country songs, best pop songs or best New Jersey songs—so with this list we've included the most indispensable tunes from the '60s, '70s and '80s, with a focus on the songs themselves over the acts (sorry, Zeppelin). Enjoy our playlist of the 20 best classic rock songs of all time—and don't forget to turn it up loud.
Best classic rock songs of all time
1
Jimi Hendrix, "Purple Haze"
There are famous riffs, and then there's "Purple Haze." As usual, Hendrix was operating on a level wholly different than that of mere mortals, laying down an effortlessly original blend of freaky psych and screaming old-school blues with enough panache to seem like he really could just excuse himself for a few minutes to kiss the sky (or this guy) if he wanted to.
2
Queen & David Bowie, "Under Pressure"
Don't be fooled by the undemanding funk of that notorious two-tone bass line, this baroque and passionate plea for love from sorcerers Bowie and Mercury still sounds like they might beat you over the head with the mic stand if you don't listen up.
3
The Rolling Stones, "Start Me Up"
The sexual bluster and braggadocio of "Start Me Up" is quintessential Stones, but the song's playfully gratuitous come-ons—heightened by Mick Jagger's bug-eyed performance—and Keith Richards's monster riff take it from 10 to 11.
4
Creedence Clearwater Revival, "Proud Mary"
The utopian vision of provincial life "Proud Mary" promotes would seem exceedingly cheesy if it wasn't such an authentically successful country-blues hybrid, with John Fogerty's relaxed but powerful voice and the languid vibe all but packing your bag for you to set sail on a river boat queen.
5
Neil Young, "Rocking in the Free World"
The godfather of grunge comes out swinging on one of his most intense tracks, with the first Bush administration, American malaise and drug addiction catching jabs, all while Young's fierce, fervid guitar work capitalizes on his titular promise.
6
The Clash, "Should I Stay or Should I Go"
This tune's Muddy Waters–style appeal to an indecisive lover plus some controlled chaos in the form of wild tempo shifts and half-Spanish call-and-response vocals makes it sound like one of the best tracks of the 1950s twenty years after the fact.
7
Aerosmith, "Walk This Way"
Aerosmith achieves impressive synergy as Joe Perry's big-dog riff struts around Steven Tyler's breakneck near-scatting with ease despite the frantic pace. The rhythms are so front-and-center that it's not so surprising Run DMC reinvented it 11 years later as a hip-hop hit.
8
The Who, "Baba O'Riley"
We may never know if Pete Towshend wrote the massive all-downbeat riff specifically so he could windmill-strum it, but it worked out perfectly that way. And when his guitar thunders in after the mechanical, synthesized opening, it's one of rock & roll's top all-time moments.
9
Tom Petty & The Heartbreakers, "Mary Jane's Last Dance"
The Heartbreakers' already storied career got an "Oh my my, oh hell yes" moment when they found the ultimate mid-tempo groove, paired it with a sumptuous chorus, and left people questioning to this day whether it was about weed or not.
10
Janis Joplin, "Me & Bobby McGee"
In her most fiery, delirious performance, Janis claimed Kris Kristofferson's much-covered song as her own so completely there's a high chance that before reading this sentence you were unaware she didn't write it herself.
Show more
Best classic rock songs on Spotify