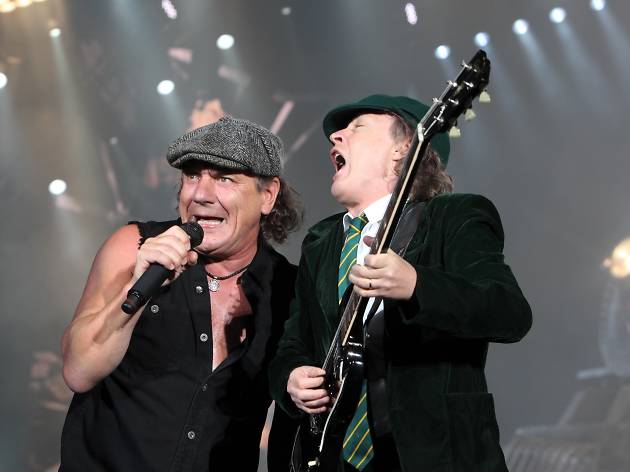 The best classic rock songs of all time
These fist-pumping anthems and sing-along standards are, simply put, the best classic rock songs ever
Turn the FM dial to your local classic-rock radio station and you're bound to hear a tagline guaranteeing the "best classic rock songs of all time." You know what to expect—Stairway, Hendrix pick squeals, a dash of Beatlemania and the rest. But when you get down to the nitty gritty, how do you define "classic rock"? Is it a style or an era of time? Could one ever classify a modern blues rock outfit—take Greta Van Fleet—"classic"? It's a bit looser category than racking up the best country songs, best pop songs or best New Jersey songs—so we kept our parameters narrow and chose only the most unforgettable tunes from the '60s, '70s and '80s, with a focus on the hits themselves over the bands. Crank it to eleven and start rocking.
Listen to the best classic rock songs playlist
Best classic rock songs of all time
Want to hear more body shakin' tunes?
Here's our roundup of the best house music of all time, including cuts by the legendary Frankie Knuckles and Larry Heard