Best of 2013: Best albums of 2013
Our Music team rounds up the year's choicest releases, including LPs from breakout pop stars, resurgent metal titans, country songbirds and, oh yeah, some guy named Kanye West.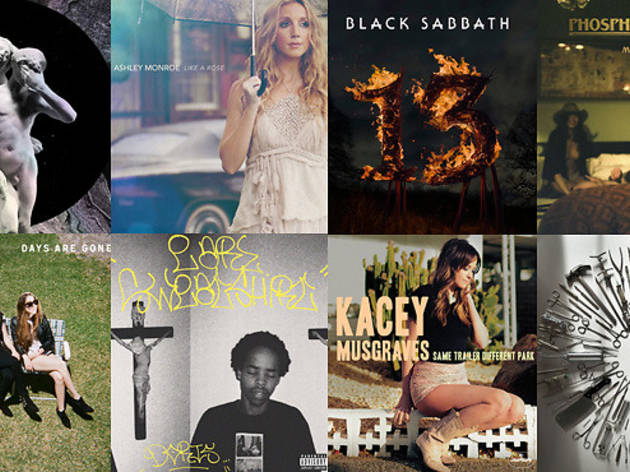 Every serious music fan knows that consensus is a myth, but in the interest of concision, dear reader, the Time Out New York Music team has attempted the impossible: boiling down our three disparate year-end top 10s into a single definitive list. Sure, you'll find critical faves like Kanye's Yeezus and Haim's Days Are Gone, but niche picks like the latest from Kacey Musgraves, Phosphorescent and Carcass also made strong showings. Click through to see the full spread, and see below for each critic's individual ballot.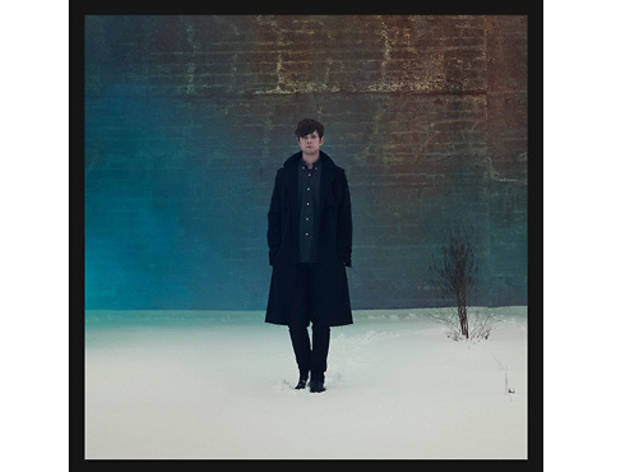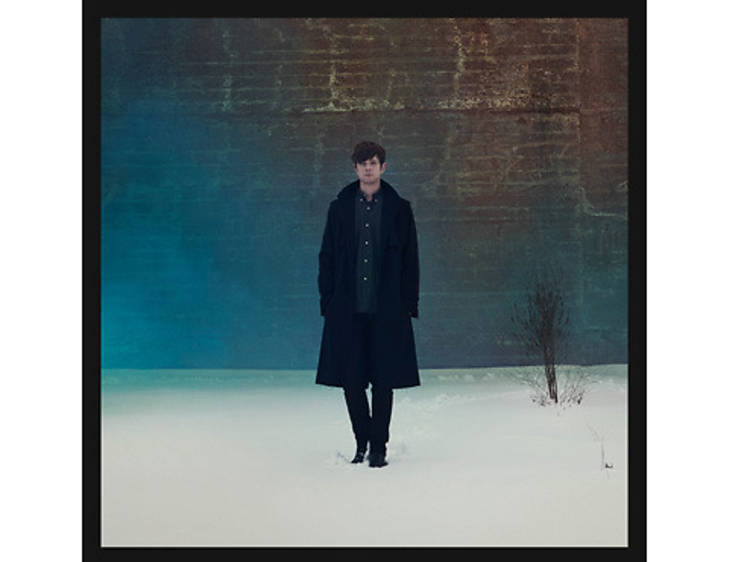 10. James Blake, Overgrown
From super fashionable, feted dubstep producer to Grammy-nominated star, Londoner Blake has retained one constant strand in his music: a sense of repetition as mantra, a pathway to something really sublime. Overgrown was a moody delight.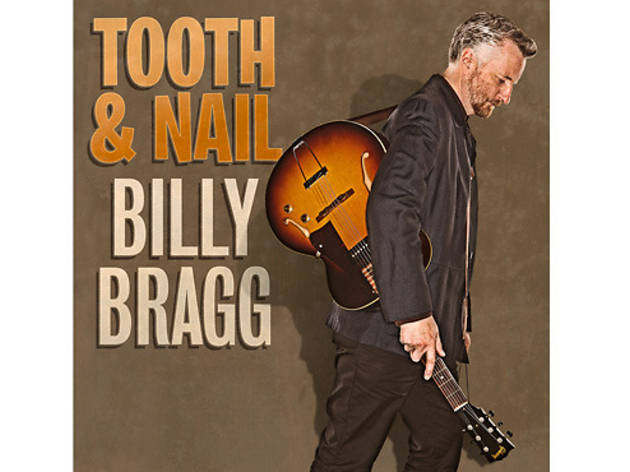 9. Billy Bragg, Tooth & Nail
The Bard of Barking (Bragg's British hometown) released his most intimate and warm album yet; the sweet, soft songs on Tooth & Nail affirmed his status as "the Sherpa of heartbreak" (a nickname from a fan). I was lucky enough to talk to Bragg about the record (and, of course, politics) here.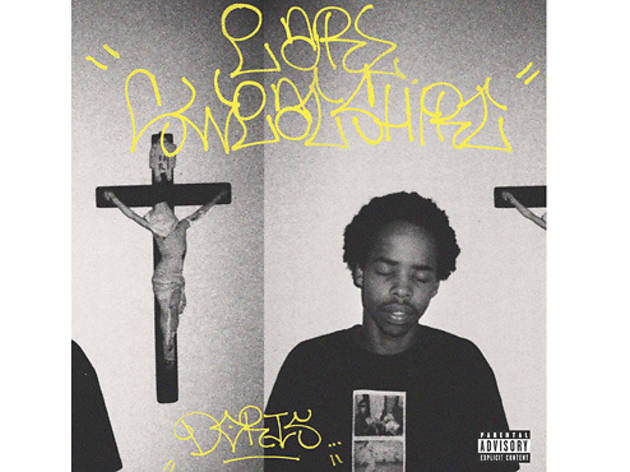 8. Earl Sweatshirt, Doris
Part three of the Odd Future success story (after Tyler, the Creator and Frank Ocean), Sweatshirt's major-label debut showed him to be equal parts mysterious like Frank and gross teenager à la Tyler. Doris has a dark, easy swing to it; says Sweatshirt, "I'm just trying to make pretty music."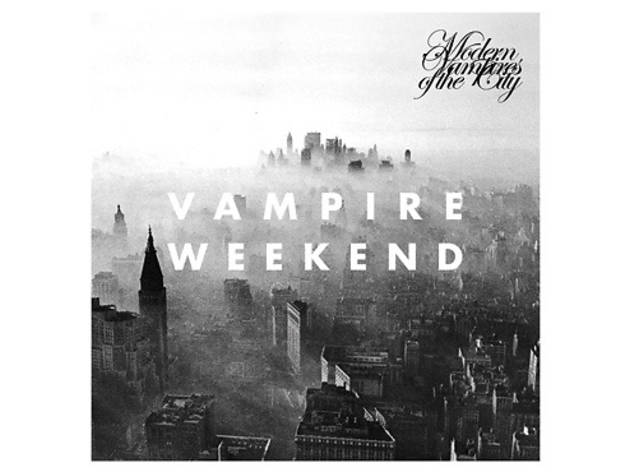 7. Vampire Weekend, Modern Vampires of the City
Observing Vampire Weekend's evolution as a group is a little like watching John Hughes movies over the years and seeing one's own character identifications shift; in short, Ezra Koenig and crew have grown up enough to deliver lines like "Wisdom's a gift, but you'd trade it for youth" ("Step") with some knowing, while staying young enough to make music that moves the hips and heart.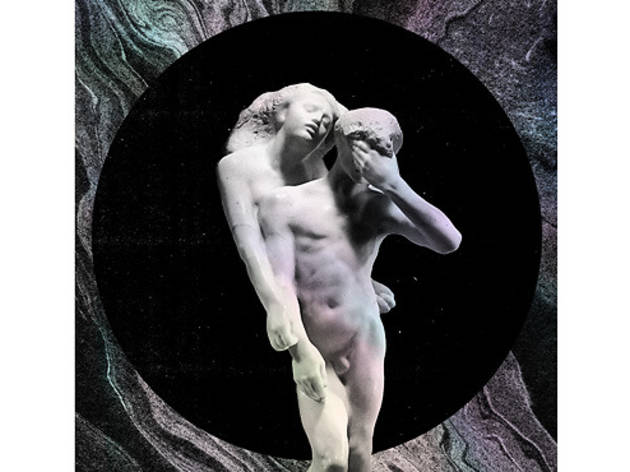 6. Arcade Fire, Reflektor
This concept-driven double album is overblown in places, and even lyrically lazy in spots (with lines like "Down on my knees, begging you please")—but when Mr. and Mrs. Arcade Fire and their Montreal crew get it right, the results are glitter-ball dazzling. And yes: bongos.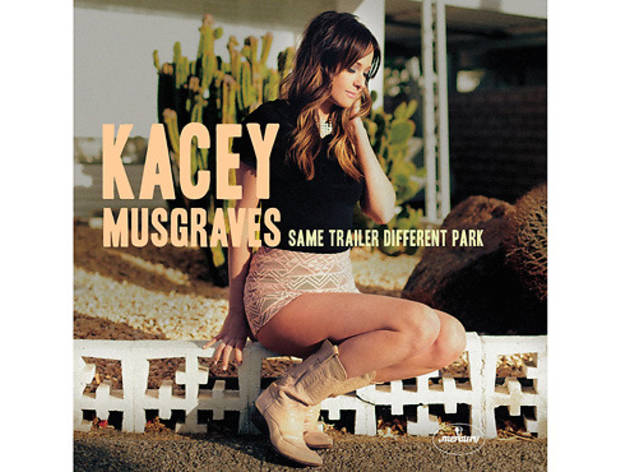 5. Kacey Musgraves, Same Trailer Different Park
At last, a country record that doesn't sound like it was designed to make money, appeal to a certain audience or have its singer tagged as the new Loretta Lynn. The fact that it achieved all these things in 2013 anyway was a testament to the crisp brilliance of its oh-so-real songs.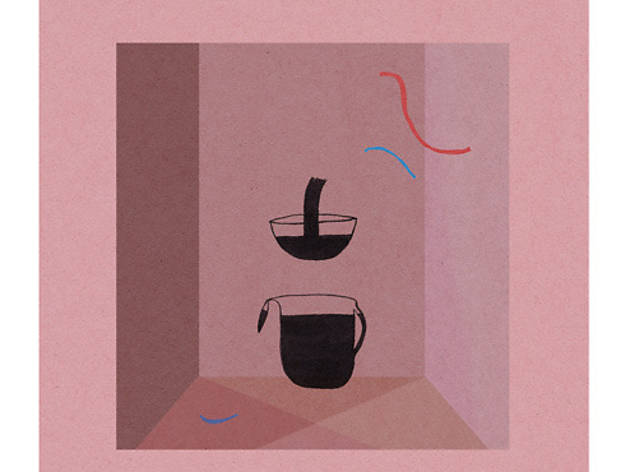 4. Devendra Banhart, Mala
The lead single from Banhart's latest offering is named after 10th-century nun and mystic Saint Hildegard von Bingen, which gives you an idea of Mala's eclectic scope—but not necessarily of its grooviness and gorgeousness. Try the title for that: It translates as "darling" in Serbian, the native tongue of Banhart's photographer fiancé.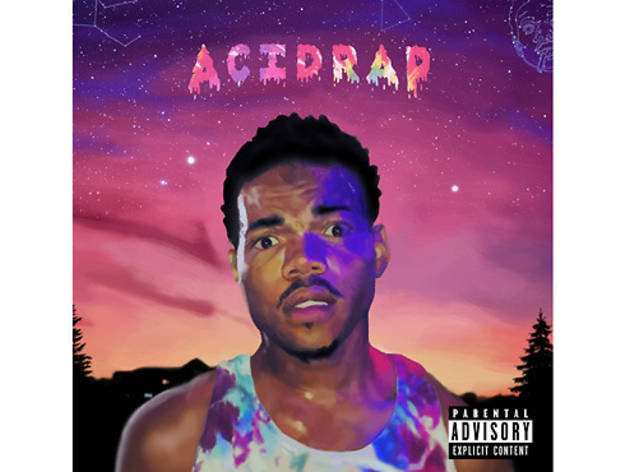 3. Chance the Rapper, Acid Rap
This was a big year for the 20-year-old Chicago MC, who offered this outrageously sweet, weird, hooky confection: a trip that includes an ode to his grandma (who berates him for smelling of cigarettes) alongside the year's louchest love song.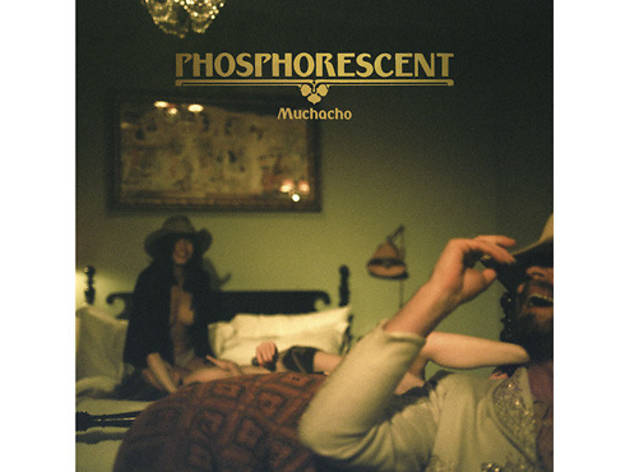 2. Phosphorescent, Muchacho
Man, Matthew Houck can really make you feel blue—and the Alabama song man did just that on his fifth album as Phosphorescent, only this time mixing it with spacy sweetness and ecstatic disco. Qué hombre.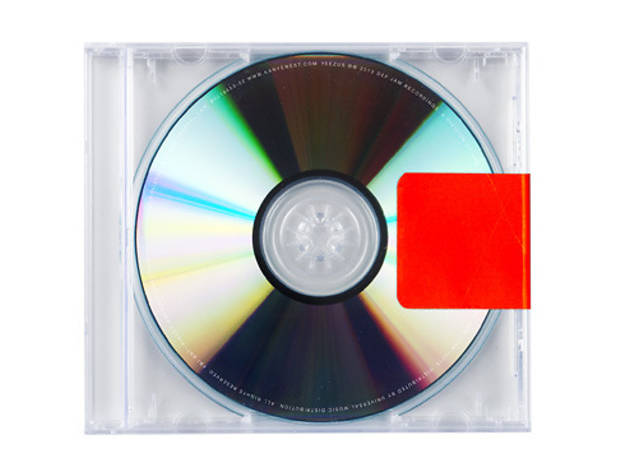 1. Kanye West, Yeezus
There's a reason why we spent more time talking about Yeezus than any other record in 2013: because it was the best album released this year—and in recent memory. Read Lou Reed's beautifully written assessment (thetalkhouse.com/reviews/view/lou-reed), or just revel in the madness of the "Bound 2" video, and realize that you will never truly understand Mr. West—nor do you want to.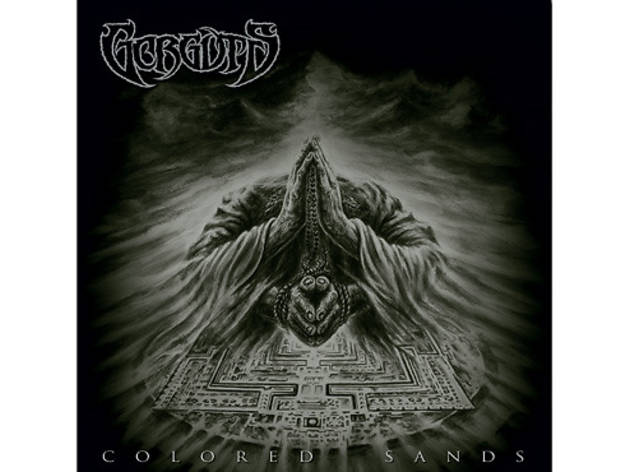 10. Gorguts, Colored Sands
Veteran Quebecois metal visionary Luc Lemay rebooted his signature project with the help of three hungry young all-stars, setting a new bar for feverish invention and ethereal moodcraft.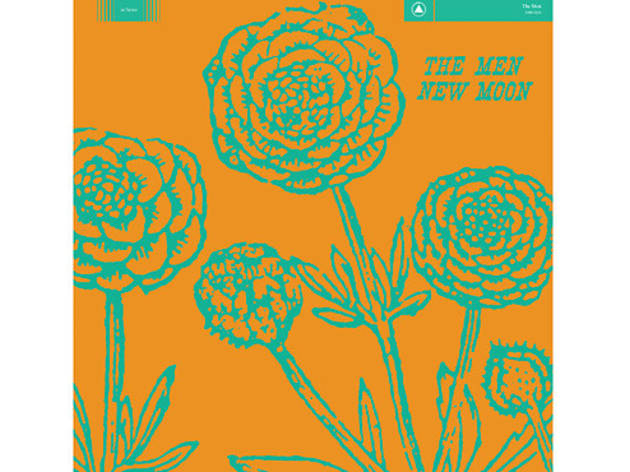 9. The Men, New Moon
An intrepid Brooklyn crew traversed a wide stylistic expanse—from strummy back-porch roots fare to squalling downtown punk—finding truth and beauty in the ragged sprawl.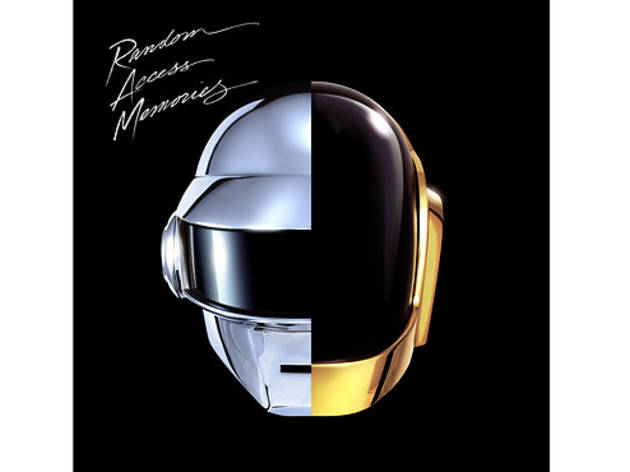 8. Daft Punk, Random Access Memories
The year's suavest single shared airspace with brilliantly droll cameos, audiophile retro-geekery and neodisco groove worship on the space-helmeted duo's blockbuster comeback.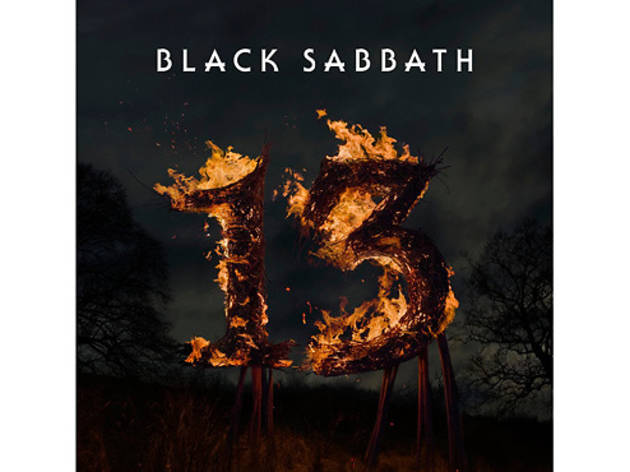 7. Black Sabbath, 13
Drummer drama and harrowing illness threatened to sink the year's highest-profile reunion, but Ozzy Osbourne, Tony Iommi and Geezer Butler recaptured their legendary blues-metal mojo with help from esteemed pop whisperer Rick Rubin.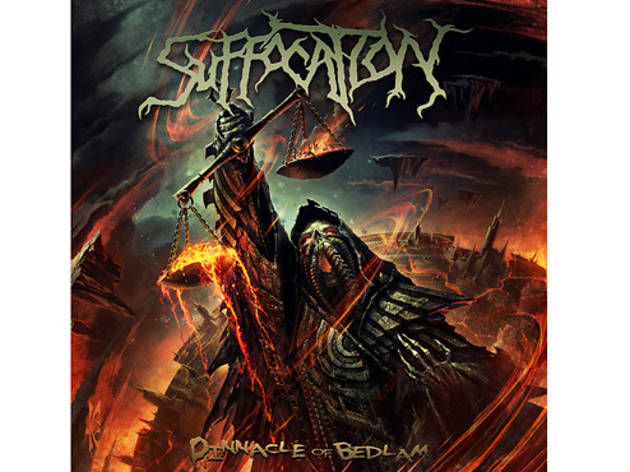 6. Suffocation, Pinnacle of Bedlam
Bouncing back from a split with core member Mike Smith, the Long Island death-metal enforcers dropped the strongest LP of their quarter-century career, balancing beastly intensity with crafty compositional smarts.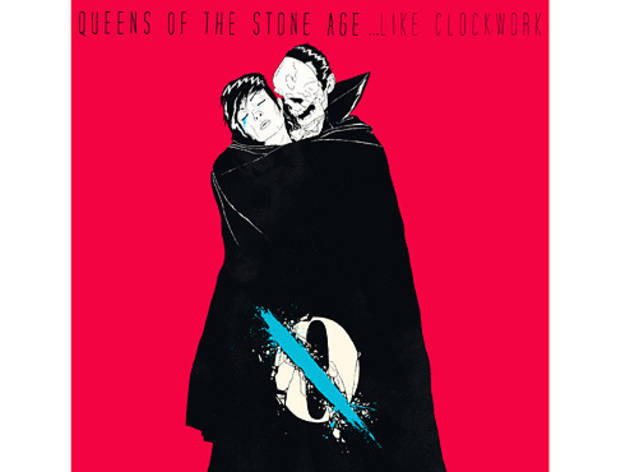 5. Queens of the Stone Age, …Like Clockwork
Josh Homme, alt rock's reigning eccentric, returned with a stunning set of otherworldly pop—part stylish bombast, part torchy vulnerability.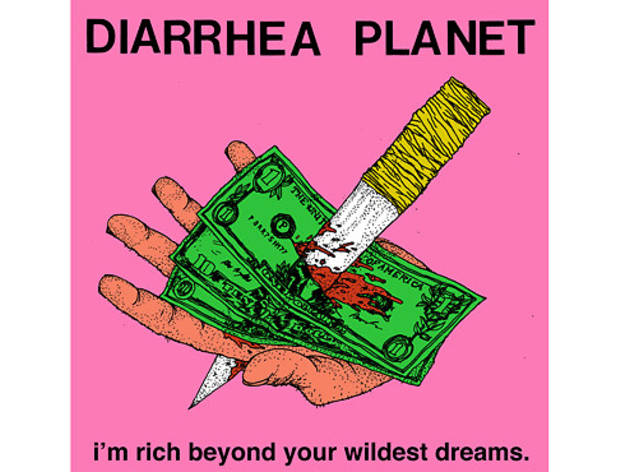 4. Diarrhea Planet, I'm Rich Beyond Your Wildest Dreams
Six Nashville bros baited haters with garish artwork, a goofy posture and that stomach-turning name, then turned the tables with the year's hookiest, hardest-driving and most emotionally resonant rock record.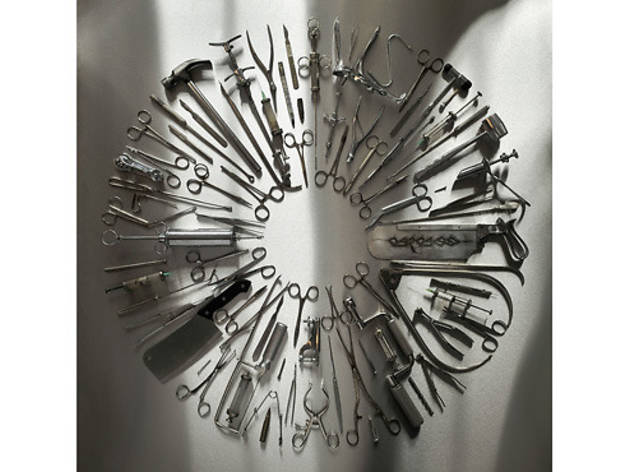 3. Carcass, Surgical Steel
What could have been an exercise in by-the-numbers nostalgia turned into a gripping extreme-metal insta-classic thanks to the blackly comic venom of frontman Jeff Walker and the hard-rock-gone-grindcore savvy of guitarist Bill Steer.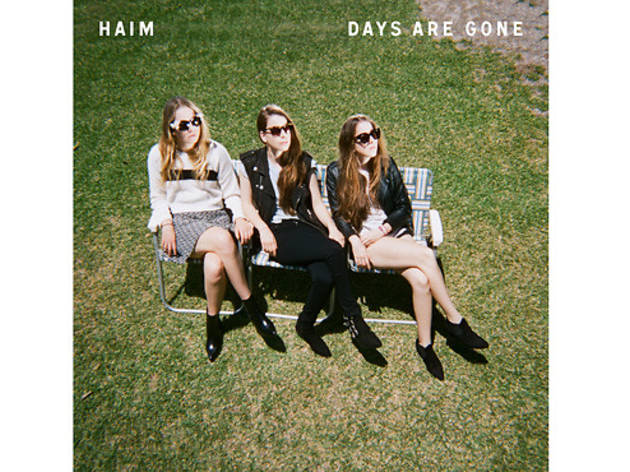 2. Haim, Days Are Gone
Virtuoso chops? Dizzying vocal arrangements? Club-ready production values? Done, done and done. But it was the strength of the songs—nearly every track felt like an anthem we'd loved for years—that made this L.A. sister act's debut the pop triumph of 2013.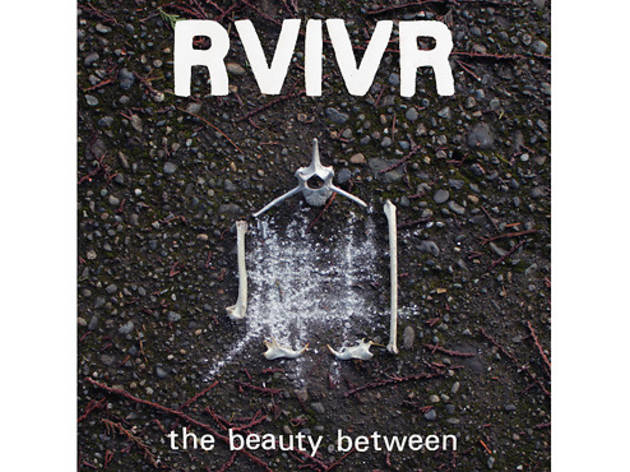 1. RVIVR, The Beauty Between
Guitarist-singers Erica Freas and Mattie Canino bundled together pro-queer battle cries and dispatches from the front lines of almost-adulthood on this Roman candle of a punk LP—the embodiment of DIY rock's scruffy utopian ideal.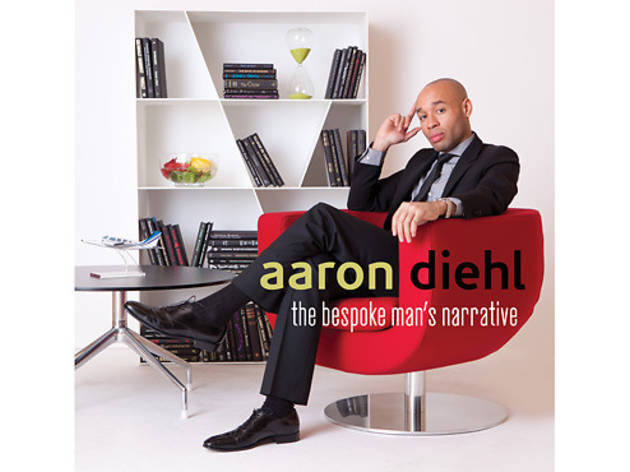 10. Aaron Diehl, The Bespoke Man's Narrative
On his eagerly anticipated debut album as a bandleader, pianist Diehl played explicit homage to the Modern Jazz Quartet, enlisting a sublimely supportive rhythm section and a rousing foil in vibraphonist Warren Wolf, with results as natty as the title promised.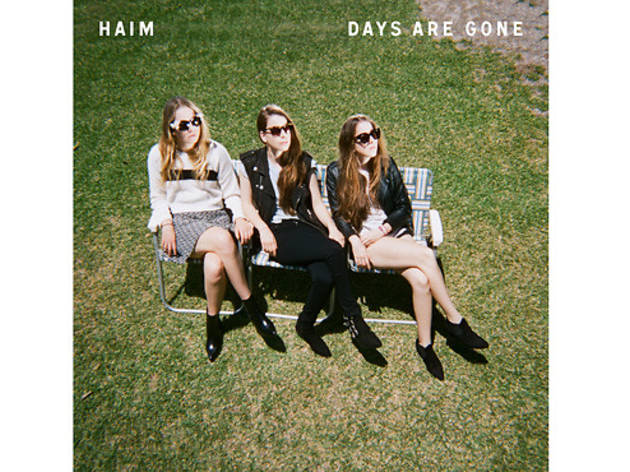 9. Haim, Days Are Gone
Any savvy '80s-music connoisseur could pick out all the ingredients in this California trio's gumbo—a touch of Michael Jackson, a pinch of Bangles, a spoonful of Eagles, a generous dash of solo-era Stevie Nicks—which didn't make the mix any less appealing.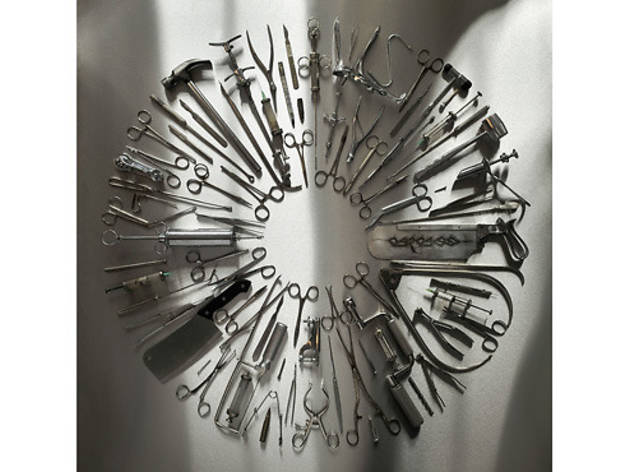 8. Carcass, Surgical Steel
Grindcore veterans who invented the ruthless-thrash-plus-irresistible-hooks formula that countless other bands went on to make hay with, Bill Steer and Jeff Walker rode the momentum of a brilliantly successful 2007 reunion tour into an airtight new lineup, waxing an album that asserted its proprietary mastery with compulsive glee.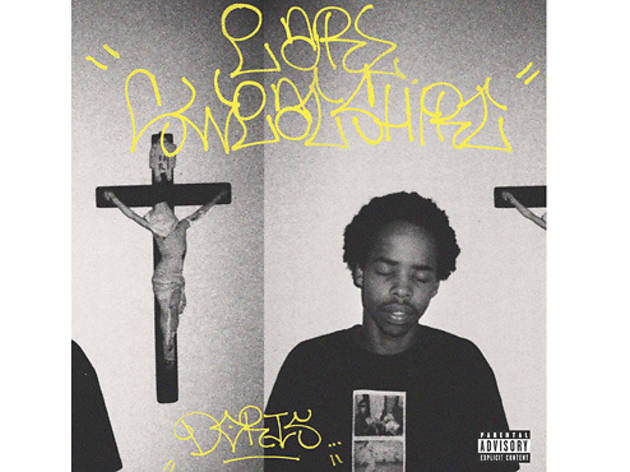 7. Earl Sweatshirt, Doris
In a year that brought superb storytelling from Pusha T and Ka as well as brashly arranged sets from Chance the Rapper and Migos (not to mention His Yeezusness), this prodigious Odd Future fabulist returned from exile with a dense, dizzying mix of talky raps and druggy tracks that paradoxically cohered into something that passed for honesty.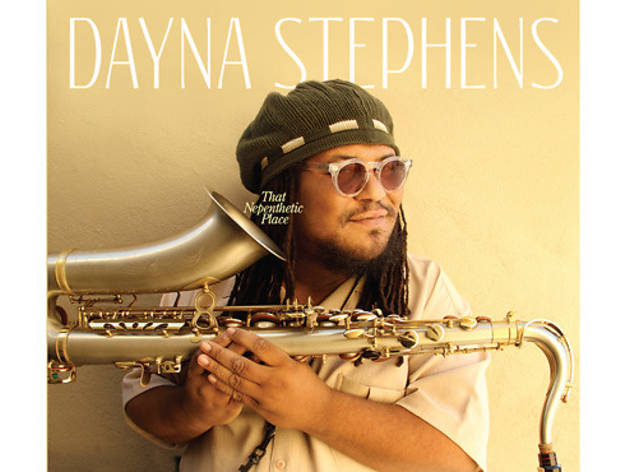 Photograph: Joe Grossmann
6. Dayna Stephens, That Nepenthetic Place
Busy tenor saxophonist Stephens released two albums this year (the other was I'll Take My Chances), and this was the older session of the two. Still, the largely original program said the most about Stephens's writing chops: both for a limber quartet and also for a robust combo featuring Gretchen Parlato, Jaleel Shaw and Ambrose Akinmusire.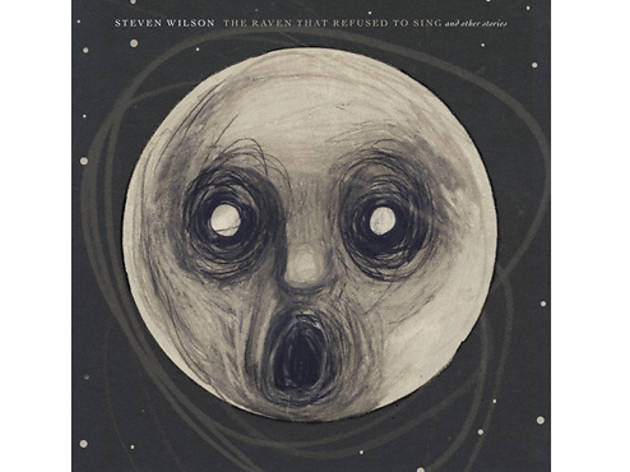 5. Steven Wilson, The Raven That Refused to Sing (and Other Stories)
With its airy flute solos, grouchy saxophone, fiery guitar, cosmic keys and machine-gun rhythm section, this album reminded you that Wilson is the unrepentant king of modern prog; listen without prejudice, though, and you'll encounter the year's most sweepingly gorgeous, touching musical mythologizing.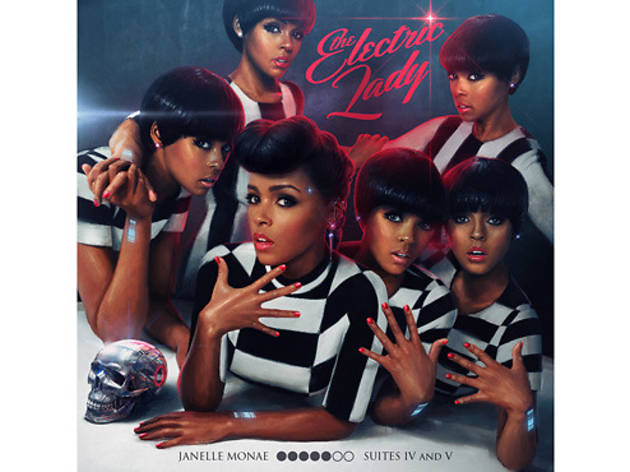 4. Janelle Monáe, The Electric Lady
Science-fiction metastories held firm on artfully quirky funk diva Monáe's second full-length (and then some) LP, but if you listened as hard as she worked, you couldn't miss her broadening stylistic range and deepening topical perspectives among all the fancy star turns by Prince (!), Erykah, Solange and Miguel.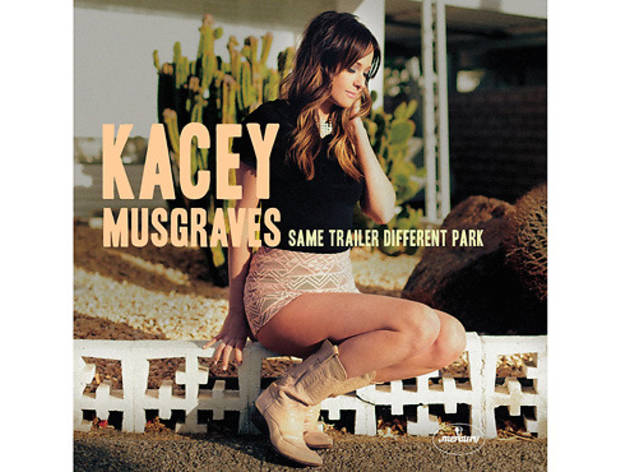 3. Kacey Musgraves, Same Trailer Different Park
Arguably the most genuinely groundbreaking country album of the year, Same Trailer Different Park limned the finest nuances of making a life in Grassroots USA circa now, with dreams of better days lent penetrating force by Musgraves's crystalline voice and memorable tunes.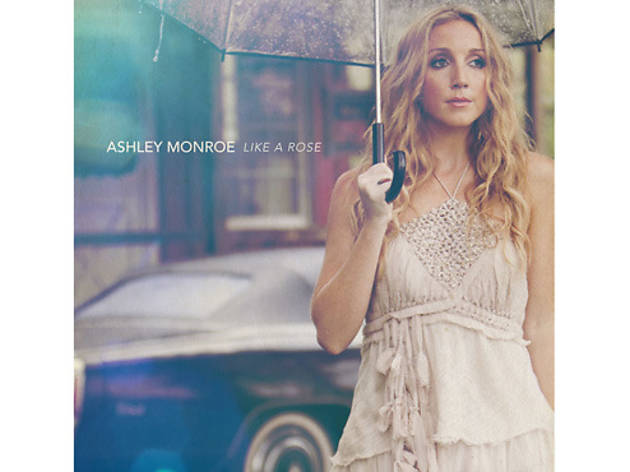 2. Ashley Monroe, Like a Rose
A sweetly thrilling, occasionally heartbreaking voice of experience to Kacey Musgraves's clued-in innocence, Monroe teamed up with producer Vince Gill for this platterful of lived-in stories about women coping with bad economic times and worse romantic prospects, saturated with heart, humor and sunny warmth.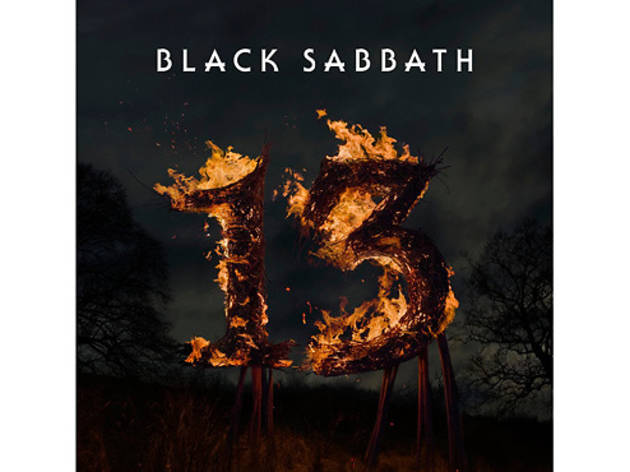 1. Black Sabbath, 13
Despite years of inconsistent lineups and wavering inspiration, as well as what could have been a deal-breaking split with drummer Bill Ward, three founding Sabs decisively reclaimed their heavy-metal throne—and Ozzy's long-lost dignity—with a brooding epic redolent of past glories yet solidly of the moment.