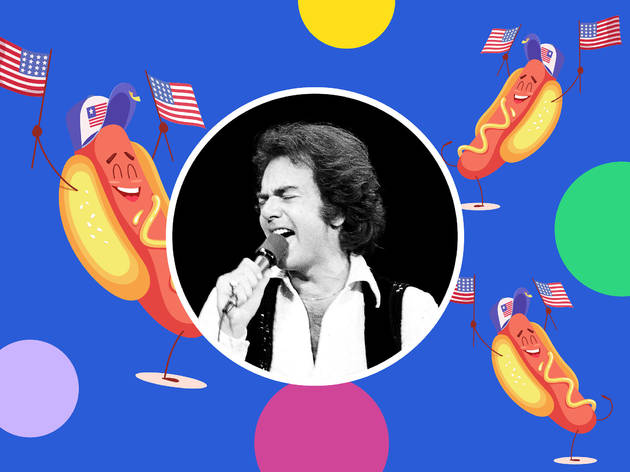 The 10 most patriotic American songs
10 classic tracks to celebrate the red, white and blue in style
Finding the perfect patriot songs for your 4th of July or Memorial Day cookout can be surprisingly difficult. Curate too heavily on the "rah rah rah" and you're bound to set a mood that's more "insurrection" than "chill backyard hang." And lean too heavy on the Springsteen or Creedence and you'll have to endure another night of your friends giving you "well, actually" lessons in the real meaning of subversive classics.
That's why we've carefully curated a list of songs with genuinely patriotic content that don't beat you too hard over the head. While some of these songs might work for your funky cookout (looking at you, James Brown), others offer a more reflective take on the ol' U-S-of-A. There's room for both. Consider these a starter pack, and throw in as much Miley and Bruce as you like once the party gets going.
Best patriotic songs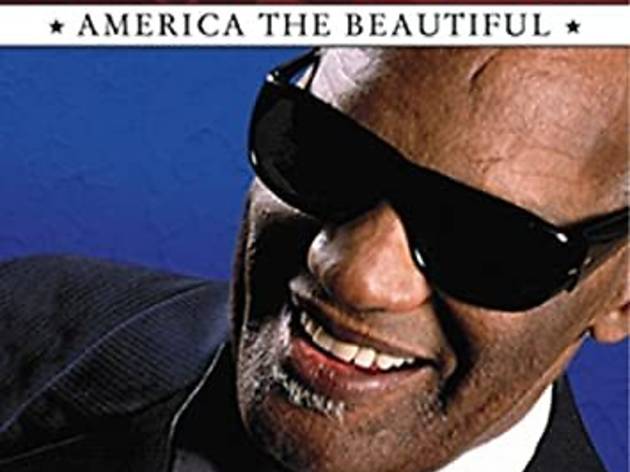 Image: RPM
1. "America the Beautiful" by Ray Charles
The loveliest of all American anthems, sung by one of the loveliest of all Americans… one who endured his fair share of the country's ugliness and still managed to earnestly sing the definitive version of this song. Obama called it "the most patriotic piece of music ever performed." It's hard to argue. As a bonus, Charles also wrote the grade-school perrennial "Fifty Nifty United States," which is a little less patriotic but no less essential.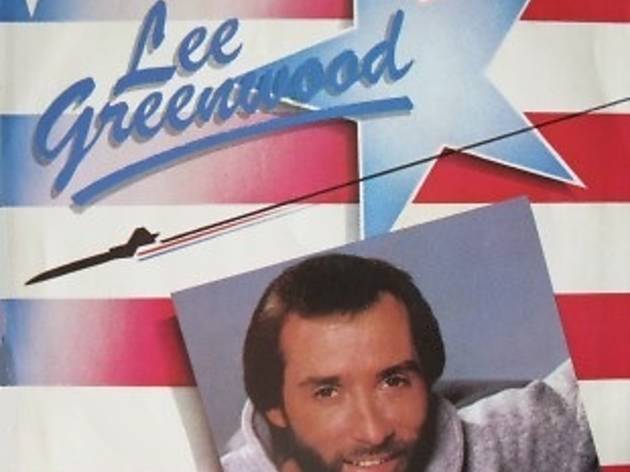 Image: MCA Nashville
2. "God Bless the USA" by Lee Greenwood
This sappy but undeniably sincere ballad hits all the soft spots: supporting the troops, loving your neighbor, giving it up for religion. Adorned with a rousing chorus and uncontroversial feel-good message, it's become the go-to track for political conventions, military morale-boosting, and Six Flags laser light shows. The song's been re-released multiple times to coincide with various national events, including the death of Osama Bin Laden. Fact: It has been played during every 4th of July fireworks display since 1984.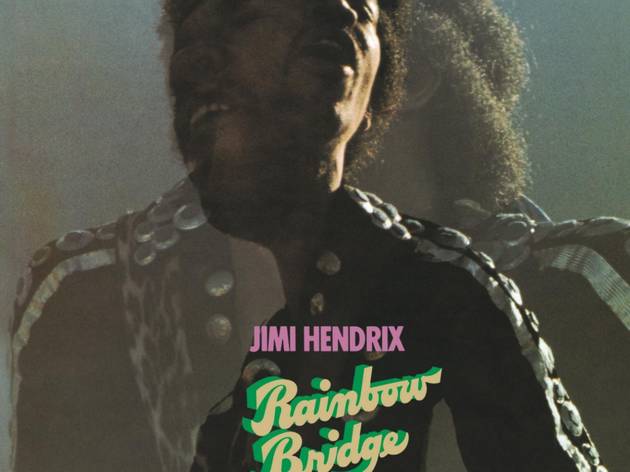 Image: Reprise
3. "The Star Spangled Banner" by Jimi Hendrix
On The Dick Cavett Show in 1969, Jimi was questioned about his "unorthodox" interpretation of the national anthem. His response: "I thought it was beautiful." And of course, he was right. His feedback-drenched, cacophonous version updated the anthem for a more ragged, confusing time, but also made use of Hendrix's electric power (both literal and spiritual) to enhance its true-blue glory.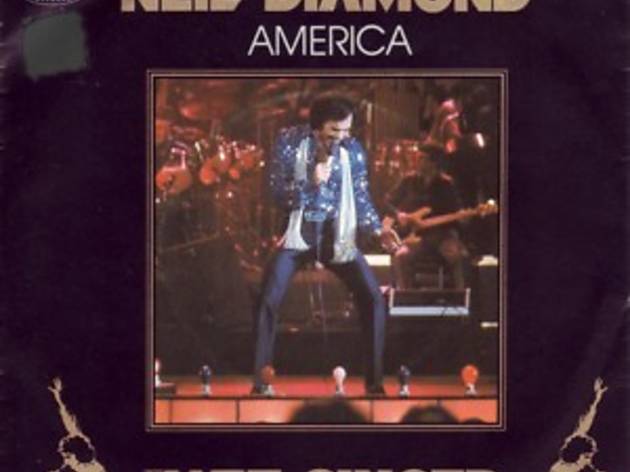 Image: Columbia
4. "America" by Neil Diamond
Diamond's ode to the American immigrant diaspora is an arena-ready rocket straight from the heart, with Diamond even taking a break at the end of the song to earnestly croon "My Country, 'Tis of Thee" for good measure.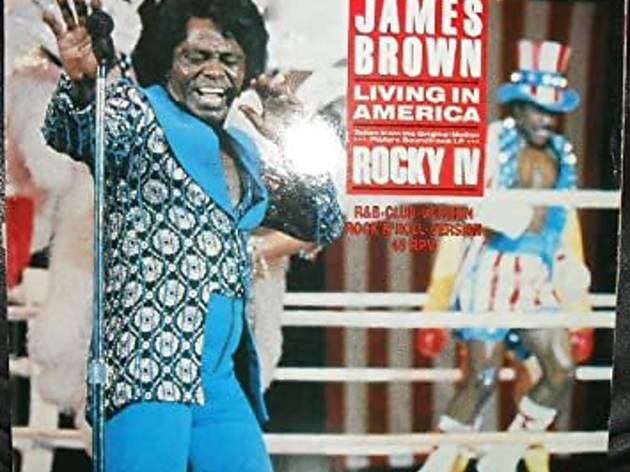 Image: Scotti Bros
5. "Living in America" by James Brown
Recorded for the series of jingoistic training montages that comprise the bulk of Rocky IV, "Living in America" is classic Godfather of Soul: walloping, vibrant horns create a funky bed on which Brown yelps and struts until he—and we—can barely take any more. The tune's assessment of affairs is fun and uncomplicated: "I live in America." That's really all you need.
Image: Columbia
6. "Ragged Old Flag" by Johnny Cash
The Man in Black spent his career exploring the very concept of American masculinity and the rough edges of the American experience, and this somber spoken-word piece about a battered, historically significant Old Glory is rife with rich symbolism, serving as a history lesson about the flag's place on the battlefield.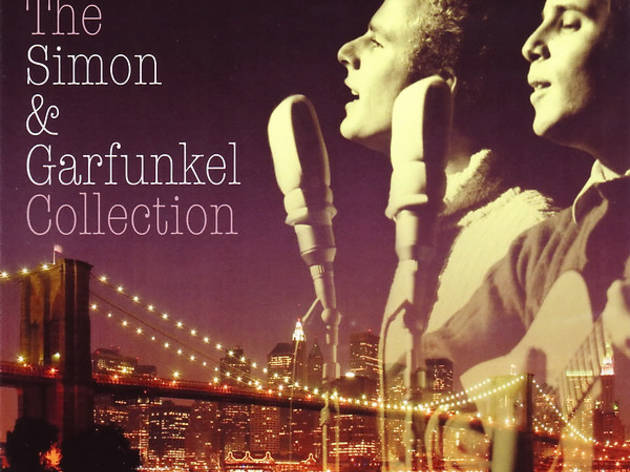 Image: Columbia
7. "America" by Simon & Garfunkel
Simon and Garfunkel's narrative of lovers on a cross-country odyssey manages to capture America in its extremes—the soaring possibility and the crippling despair, the unmatched beauty and the barren emptiness. The willingness to embrace dualities and ask questions is the real source of patriotic strength here: How can we fulfill our potential if we don't understand who we are and where we're going? The song's been used in various media and artistic contexts over the years, but was most recently—and maybe appropriately—the soundtrack to a Bernie Sanders campaign ad.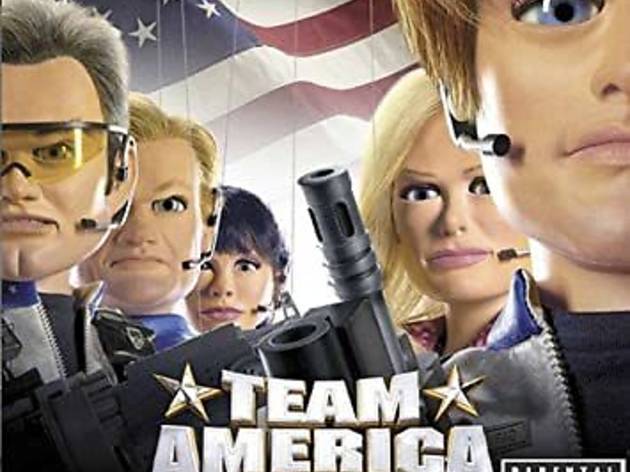 Image: Atlantic Records
8. "America, Fu*k Yeah" by Trey Parker
Trey Parker and Matt Stone often get dinged for their "both sides are idiots" approach to politics, but you have to give them credit for giving the left and the right something wonderful in this de-facto Team America theme. Lefties get to ironically scream the lyrics fully aware that it's a biting satire of chest-bumping jingoism. And conservatives get to yell "America, Fu*k Yeah" wihtout realising the song is brazenly making fun on them. Having it both ways?? FU*K YEAH!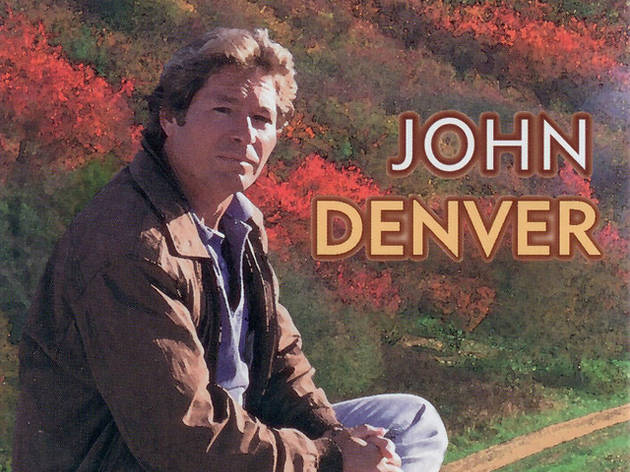 Image: LaserLight
9. "Take Me Home, Country Roads" by John Denver
John Denver's first and biggest hit pays loving tribute to the gorgeous landscape and easy-living style of the rural South. Name-checking the Blue Ridge Mountains, the entire state of West Virginia and of course, moonshine, the song makes a rosy case for the simple pleasures of home. Ironically, Denver's writing partner, Bill Danoff, wrote the lyrics purely out of imagination. He was a Massachusetts native and had never visited West Virginia.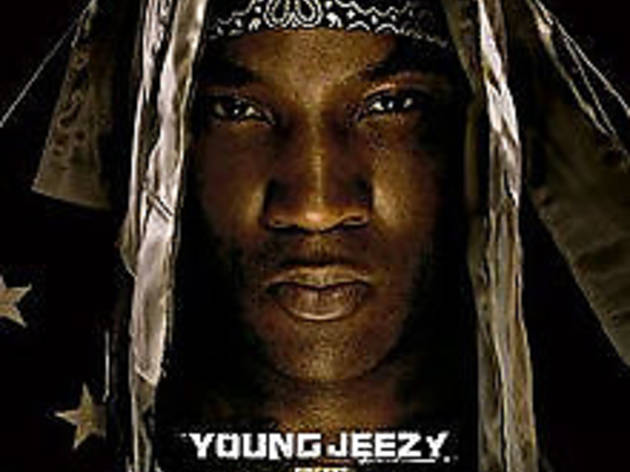 Image: Def Jam
10. "My President" by Young Jeezy Ft. Nas
Hip-hop has always had a fraught relationship with the country that birthed it, leaning hard towards social protest rather than celebration. If there's a party happening, the theme is generally success in spite of oppression. Jeezy doesn't resist those urges on his Obama track, shouting out his cars and his money, and decrying the continued state of affairs for black America. But the hope is undeniable: "We ready for damn change so ya'll let the man shine."
Looking for more ways to celebrate America?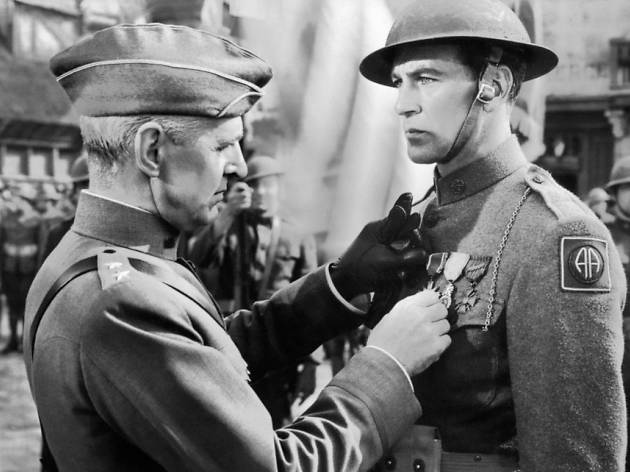 Even political cynics will be stirred by these patriotic movies and paeans to American virtue. (USA! USA! USA!)