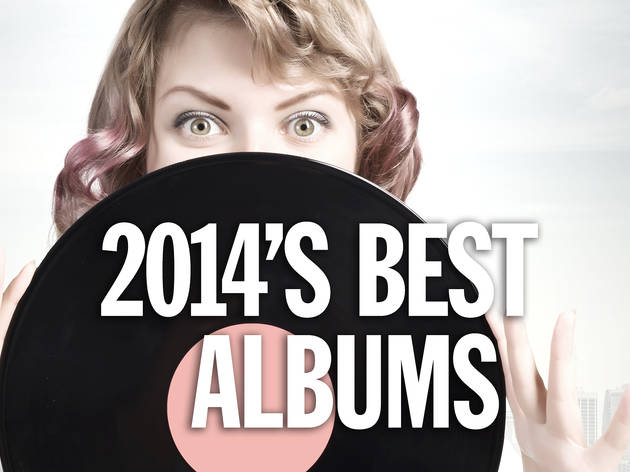 The 20 best albums of 2014
The Time Out North America music staff united and voted on the best albums of 2014, from FKA to Schoolboy Q. Here are the results
2014 is a year that will be remembered as tumultuous, in everything from weather to politics. Polar vortices, Ferguson, Crimea, midterm elections, Ebola, NFL misconduct, drought, et al. Eek. Yet the most purchased, played and streamed songs of the year were "Happy," "Let It Go" and "Shake It Off." This is probably not a coincidence.
Even the Billboard charts saw radical change. As of December 3, the Billboard 200 album chart now counts 1,500 song streams as equal to one album sale. Selling 10 digital tracks from a record (even just one single selling 10 times) also equates to one album sale. The album is finally irrelevent.
And yet we still turn to the LP, and not merely for escape. For the first time, all of Time Out North America collaborated on this best albums of 2014 list. While there was not much consensus (outside of Todd Terje), our favorite records reflected our mercurial tastes and moods, ranging from the romantic to the political. If there's a common thread amid this mish-mash of hip-hop, brokenhearted folk, dance club jams and nostalgic pop, it's that each feels deeply personal.
What did you think were the best albums of 2014? Tell us in the comments below.
P.S. Black Messiah dropped after this article went live. Read our thoughts on the D'Angelo bombshell here.
RECOMMENDED: Best of 2014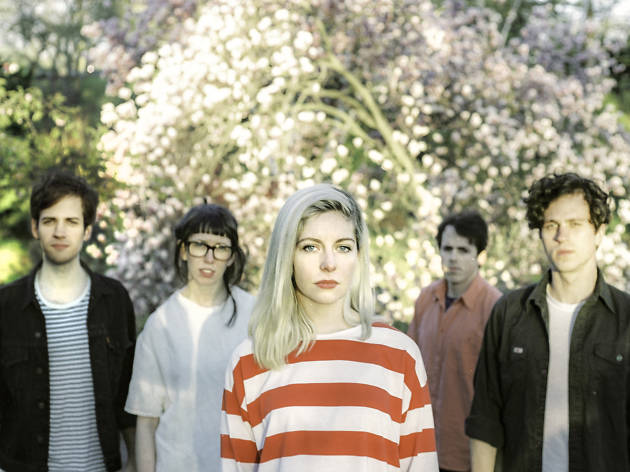 Photograph: Gavin Keen
In the vein of such jangle-pop virtuosos as Camera Obscura, Toronto's Alvvays delivered a terrifically romantic, tender-hearted debut album. Wrap your ears around the lead single "Marry Me, Archie" to get a taster—it's kinda funny, kinda melancholy and may even make you wanna do an expressive ice-skating dance.—Sophie Harris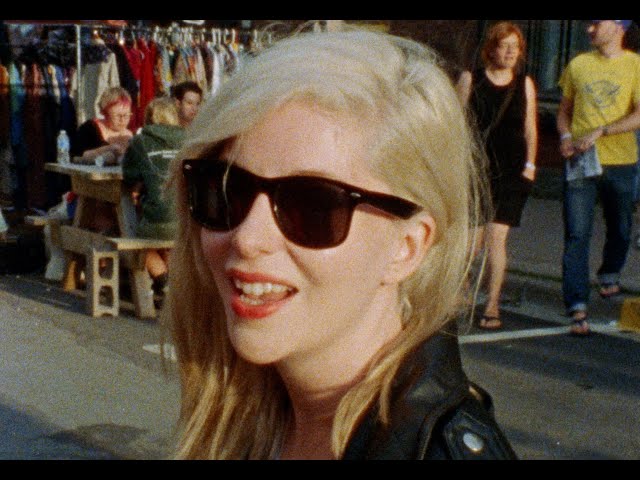 Chris Clark's approach to electronic music is more akin to the original Star Wars trilogy than the prequels, presenting the musical equivalent of a "used future" that's a little rough around the edges. On his self-titled record, the British producer finds the sonic beauty in squelching synthesizers and gritty samples, reveling in the imperfections of his instruments rather than covering them in a thick coat of studio gloss. The result is a symphony of dancehall beats ("Unfurla") and atmospheric drones ("Petroleum Tinged") that would be right at home on the soundtrack to the ill-advised Blade Runner sequel.—Zach Long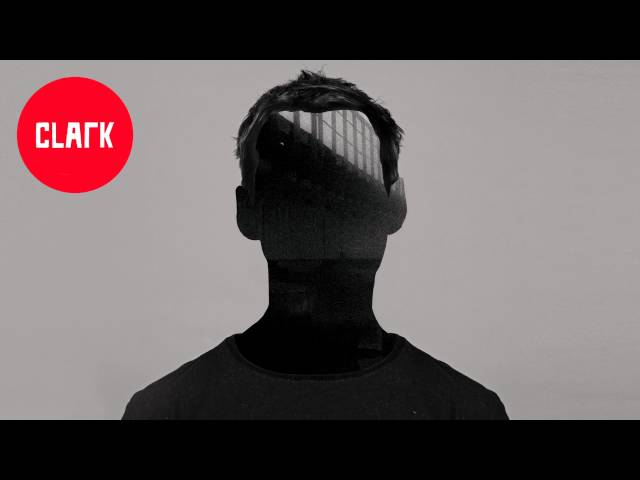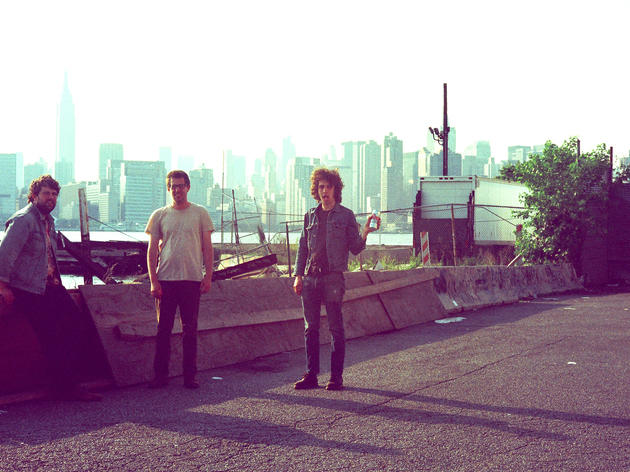 Photograph: Eliza Cutler
Simply put, this trio of Long Island–bred Brooklynites put out the garage-pop album of the year. It's an ambitious, classic-sounding double-LP with an ambling, summery rhythm and plenty of worthwhile digressions. Chuck Betz's narrator always seems to be saying goodbye either with a tear or a middle finger. Here's hoping these guys stay around for a while.—Andrew Frisicano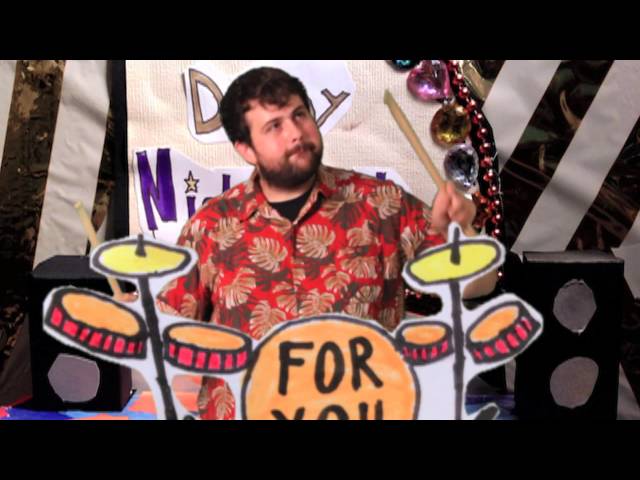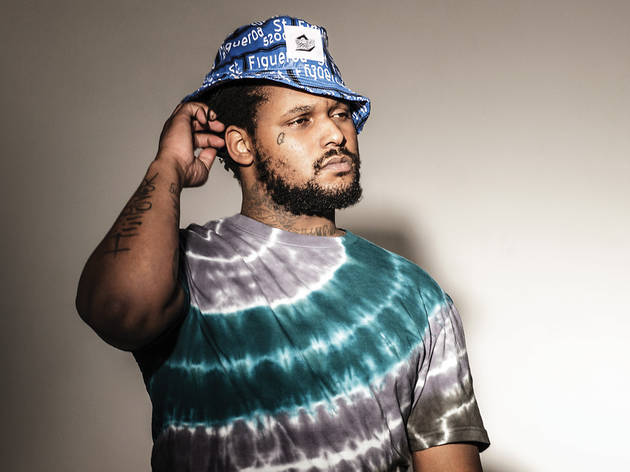 17. Schoolboy Q - 'Oxymoron'
Kendrick yearns to be a poet, Kanye aches to be an artist, Jay Z wants to be a business mogul. There's something refreshing about a dude like Q who just wants to rap. His stellar first major-label album, Oxymoron, can bang like both Cypress Hill and Hudson Mohawke, while covering his troubles, traumas and taunts. Q is helping bring hip-hop back to the West Coast gangsta sounds of the '90s, mixing Dre-like lean with modern darkwave bounce. It was the barbecue soundtrack of 2014.—Brent DiCrescenzo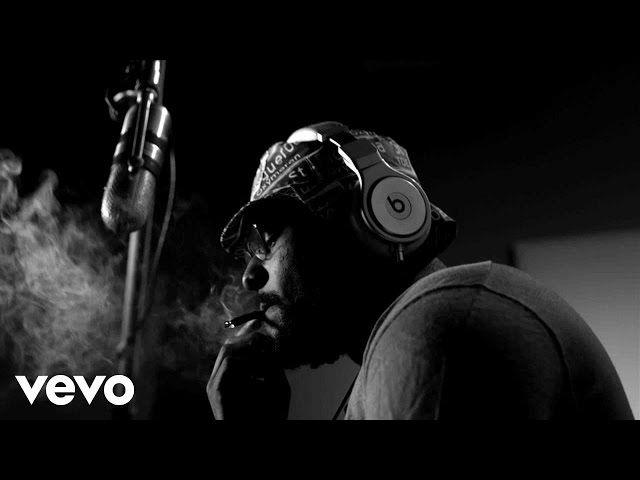 Photograph: Ken Seeno
16. Mark McGuire - 'Along the Way'
Mark McGuire's first post-Emeralds solo record has an appropriately New Agey theme: It's about the journey of self-discovery. Luckily, Along the Way doesn't concern itself with complete reinvention—the record is filled with the looping synths, haunting drones and cathartic guitar solos that characterized McGuire's work with his former band. Left to his own devices, he strings together densely layered, deeply personal tracks that sometimes feel like intimate glimpses into McGuire's stream of consciousness.—ZL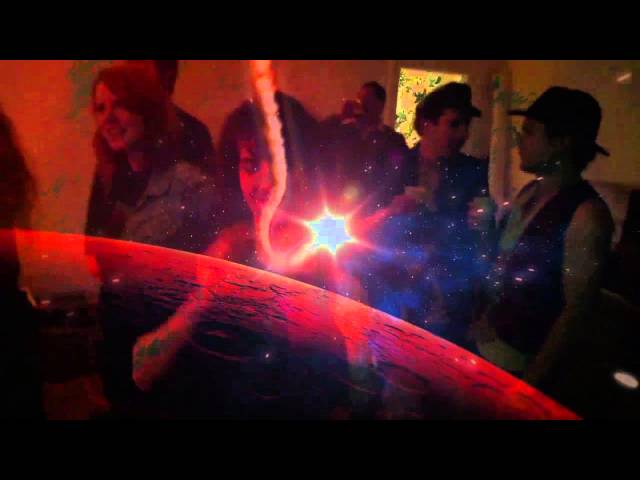 15. Antemasque - 'Antemasque'
Last year, the future of the Omar Rodríguez-López / Cedric Bixler-Zavala partnership—the pairing that brought us some of the most ambitious, dazzlingly intense post-hardcore and neo-prog of the past 15 years, via At the Drive-In and the Mars Volta—looked decidedly dim. What a treat, then, to find these two not only reuniting under the Antemasque banner this past spring, but issuing a stellar debut seven months later, a record packed with concise, hooky, super-energetic songs and free of the meandering bloat that plagued the Mars Volta discography. More, please.—Hank Shteamer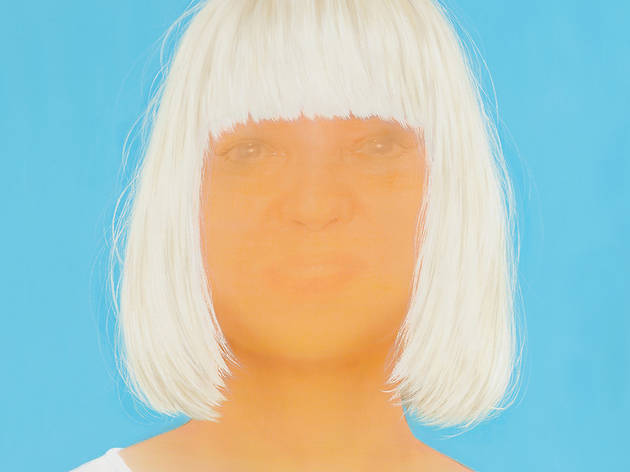 14. Sia - '1,000 Forms of Fear'
Australian pop songwriter Sia is something of a secret weapon, tapped by artists looking for powerhouse hooks (see Rihanna's "Diamonds," David Guetta's "Titanium"). Her own record has those, but it's her gutsy vocal work that makes them soar, as in the Amy Winehouse–esque soul of "Hostage" and the at-the-limits desperation of "Eye of the Needle." If you haven't delved in her world, her oddball videos and live performances are a great place to start.—AF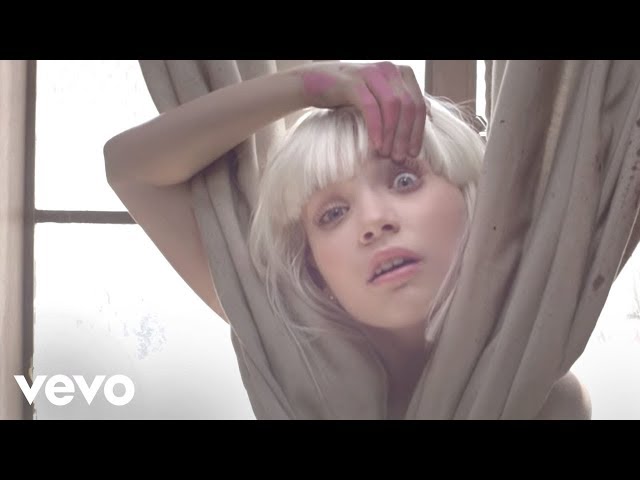 Following his spectacular 2012 debut, Pluto, it's great to see Atlanta rapper Future's AutoTune haze continuing to evolve. On Honest he melds triumphant anthems with surprisingly tender love songs. "I Won" is both at the same time. The guest spots are selective and well-suited to each artist: Pharrell and Pusha T crush their verses on drug-dealing ode "Move that Dope," while Kanye boasts about his marriage like only he can.—AF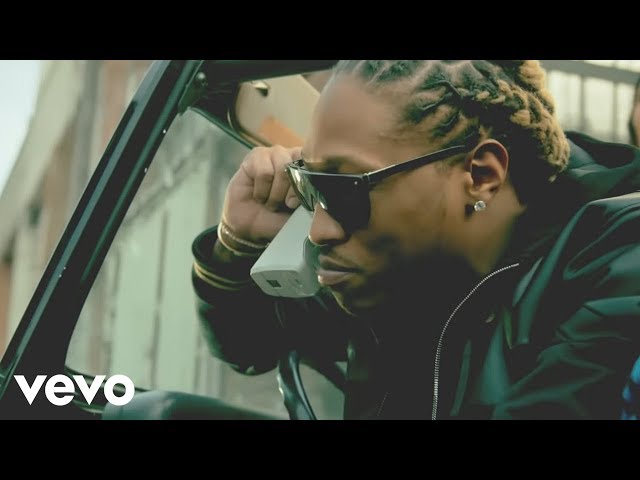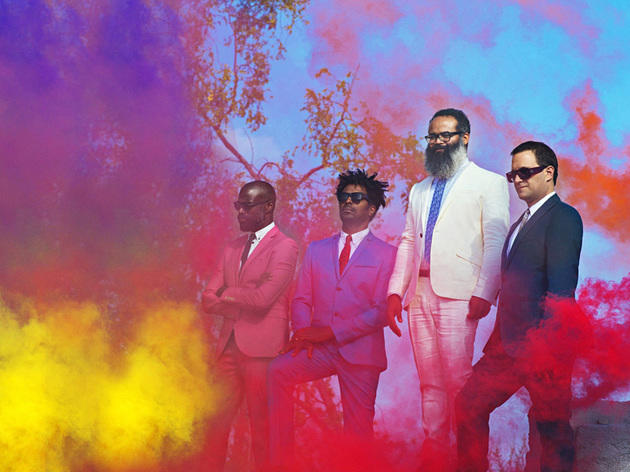 12. TV on the Radio - 'Seeds'
Somehow TVOTR sound reenergized with every new album—and this is resoundingly evident in the band's sixth record. Seeds plays as a breakup album and folds equal parts playfulness and ah-fuckit despair into its mix. It's also the group's first outing without bassist Gerard Smith, who died in 2011, and feels like a courageous step into a future where nothing is guaranteed.—SH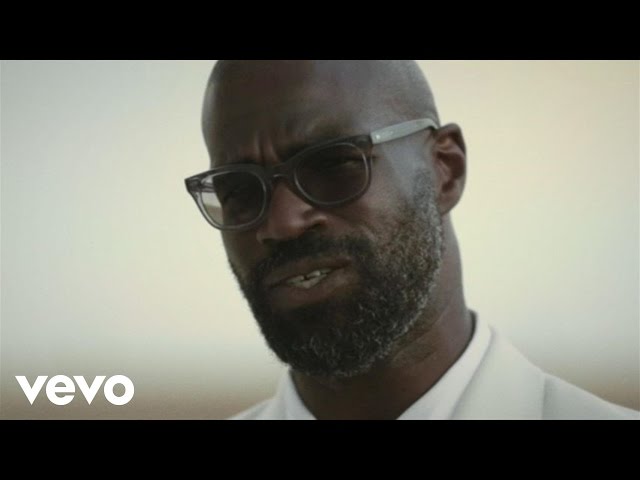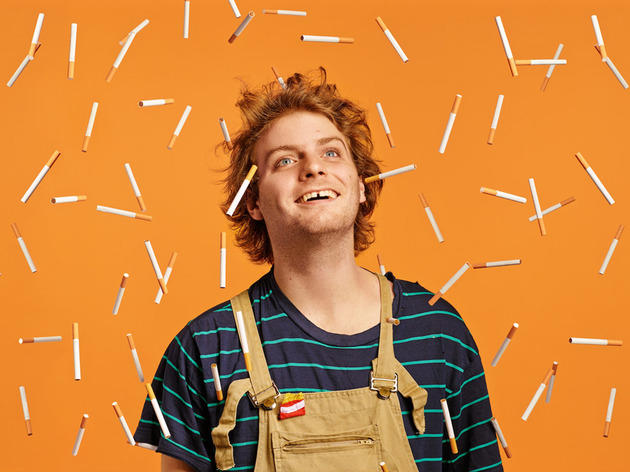 Photograph: Danny Cohen
11. Mac DeMarco - 'Salad Days'
The Canadian's prior album, 2012's 2, was one of the year's best, displaying unexpected depth that reflected a saddened version of the prankster, one begging forgiveness for all his mischief. His new album, Salad Days, has a lot to live up to—and it does. At various moments it can sound like Caetano Veloso ("Let My Baby Stay"), McCartney ("Treat Her Better") and Clapton ("Brother"), as heard on a sun-damaged cassette. The cigarette-aged 23-year-old strikes you as the kind of go-nowhere guy you'd want to hang on your back porch, drinking brews and cracking jokes. Then he reminds you we're all gonna die. But he makes you feel okay about it.—BD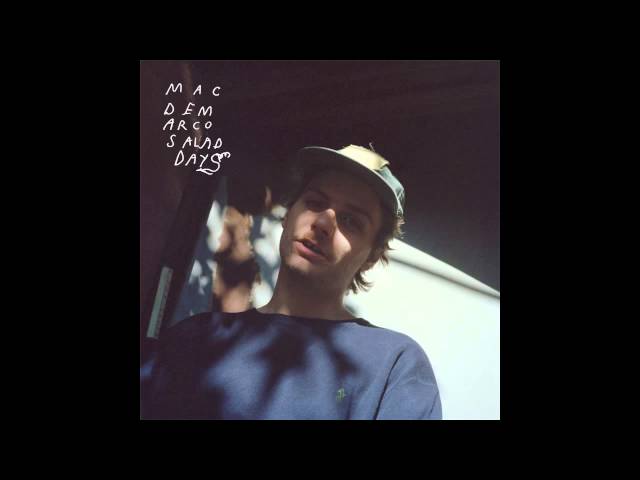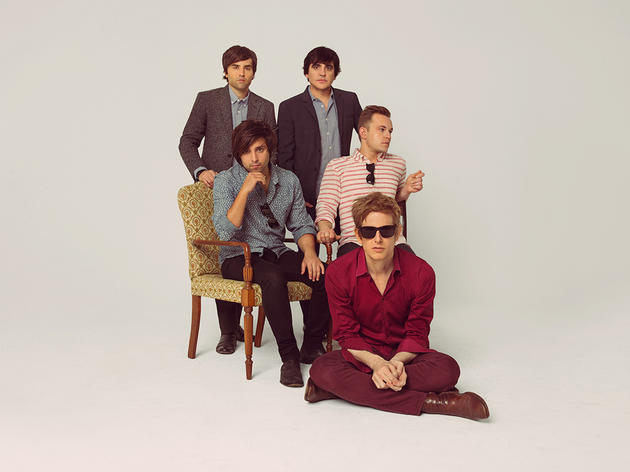 Photographer: Tom Hines
10. Spoon - 'They Want My Soul'
Spoon has been the most consistent act of the last decade-plus, but mere consistency is a dull trait to praise. They Want My Soul finds new angles to the group's cool restraint, adding elements like a harp solo to the nocturnal drift of "Inside Out," and it feels like a fresh peak. Britt Daniel howls like Lennon with a head cold, the guys hit a groove tighter than Swedish girls' pants, and all is right with rock & roll.—BD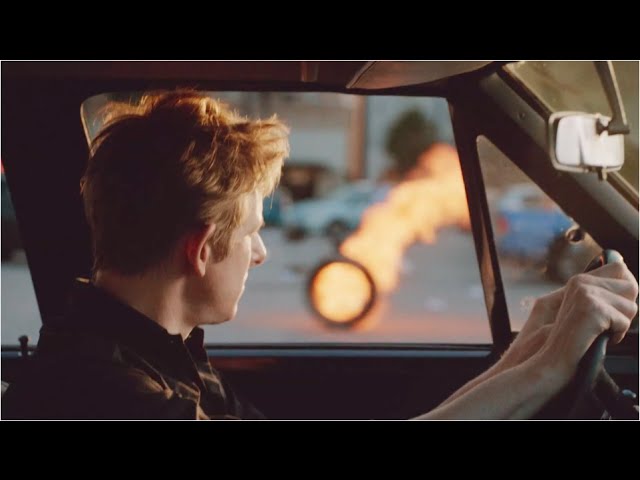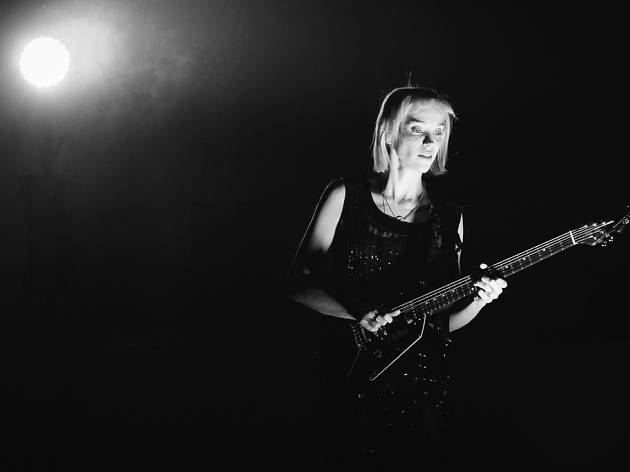 Photographer: cousindaniel.com
9. St. Vincent - 'St. Vincent'
Annie Clark's bold and bizarre fourth record further cements her as an innovative lady unafraid to get real, and real weird. The eponymous album title is also apropos—Clark sounds exactly like herself here, with fiery guitar solos and a confidence (not to mention an album cover) that demand worship.—Kate Wertheimer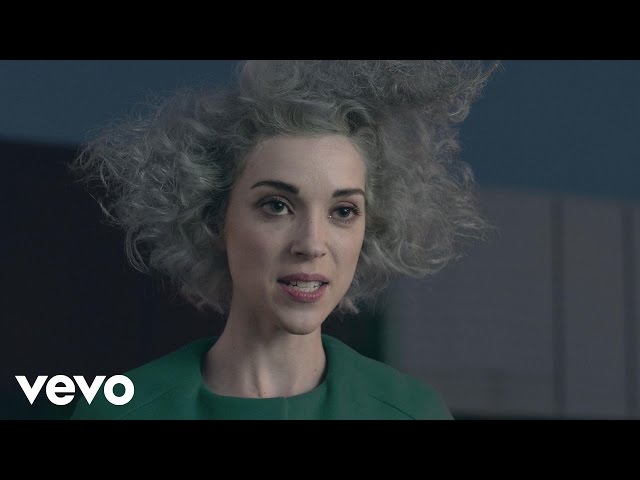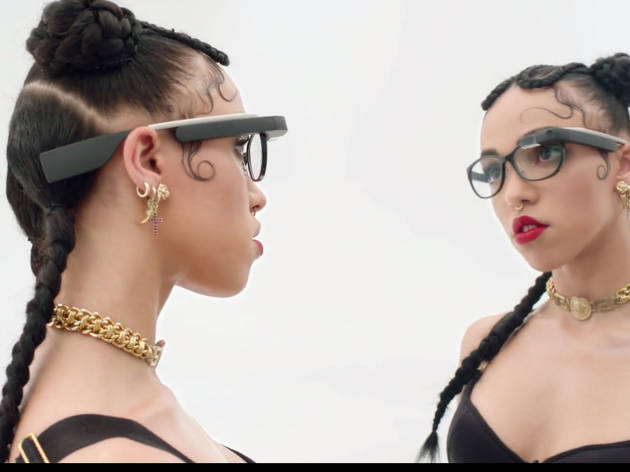 Right now, the UK is the world's prime exporter of steely, slinky electro music, from mainstays like the xx and rising breakbeat crew Rudimental, to this relative newcomer, FKA Twigs. On her debut album, the gamine singer (real name: Tahliah Barnett) matches her cool, ethereal voice to crisp, itchy 'n' scratchy beats and rich instrumentation. It recalls Roni Size's pioneering drum 'n' bass work, and Björk at her most sensuously experimental. It is a treat.—SH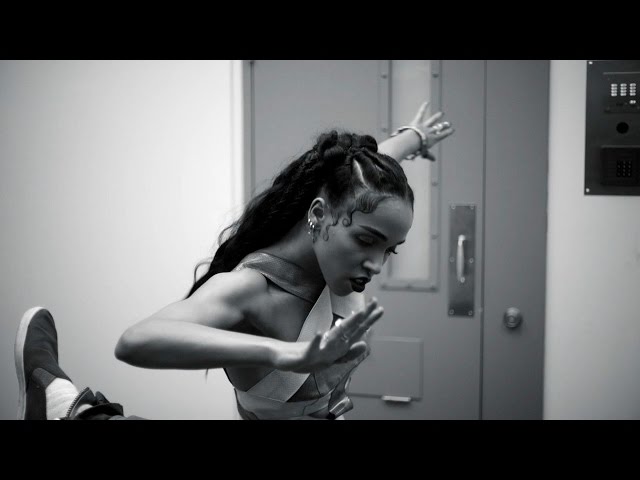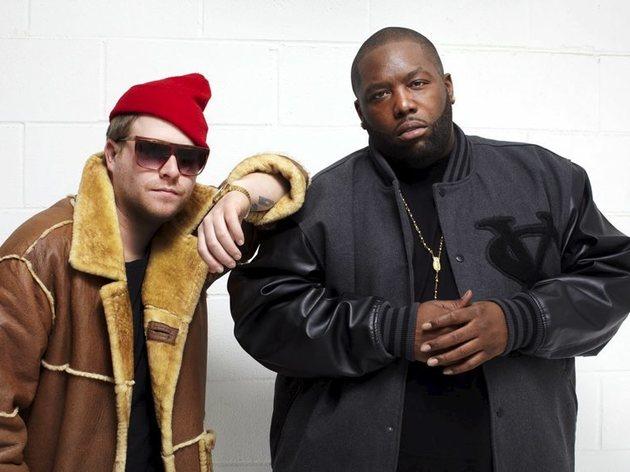 7. Run the Jewels - 'Run the Jewels 2'
By 2014's end, Killer Mike's status as a first-call sociopolitical pundit and police watchdog—in the year of Eric Garner and Michael Brown—was well cemented. But a CNN appearance and a USA Today op-ed notwithstanding, the veteran Atlanta MC's key 2014 dispatch was clearly Run the Jewels 2, the latest in a series of fruitful team-ups with Brooklyn alt-hip-hop mastermind Jaime "El-P" Meline. El's grimy beats serve as the ideal platform for the verse-trading pair, as the MCs make putdowns sound profound, and firebreathing sound funky as hell.—HS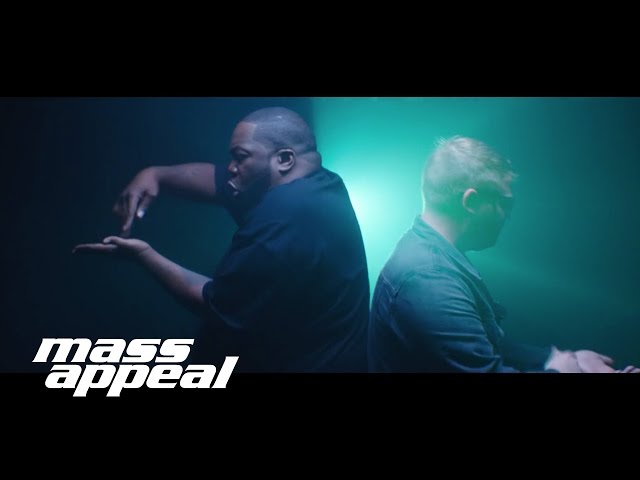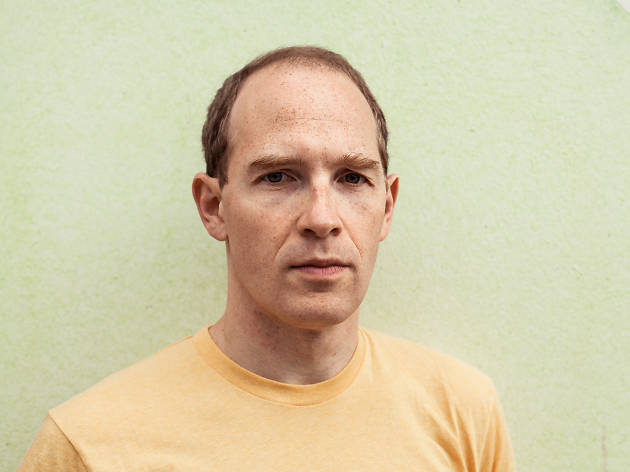 If you liked 2010's Swim, Caribou's new album of pure, exacting electronica will make your heart sing. It's intimate, ambitious and certainly not for everyone; too slow and strange to dance to, Our Love forces a more concentrated appreciation of its soulful tribute to love.—KW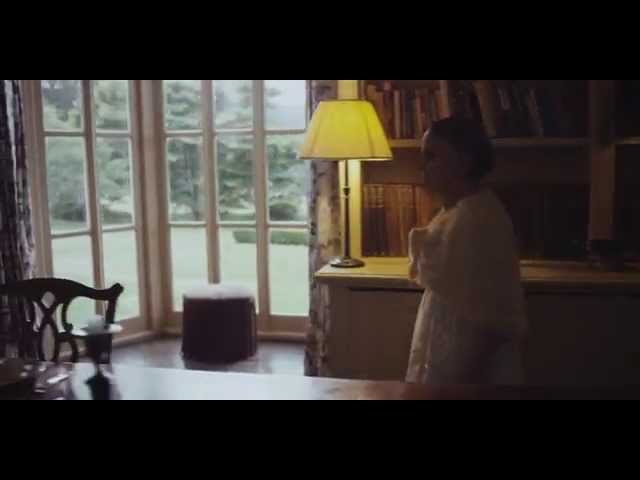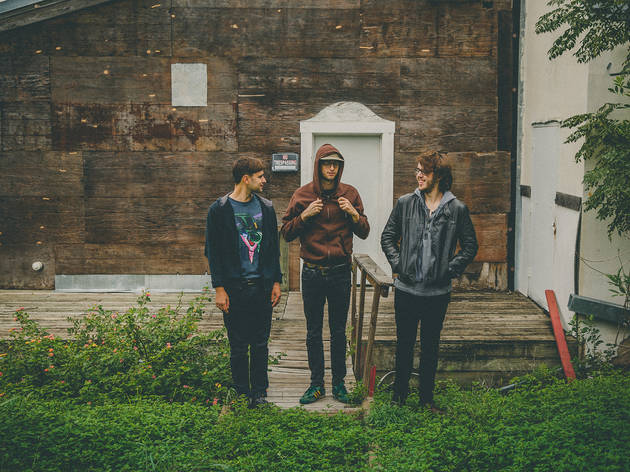 5. Cloud Nothings 'Here and Nowhere Else'
In a musical climate where straight-ahead guitar rock seems rarer and more thankless each year, Dylan Baldi calmly continues to raise the bar for the style, anthem by gravel-throated, loose-sounding-but-tight-feeling indie-rock anthem. Here and Nowhere Else is a readymade road-trip soundtrack, full of defiant yet vulnerable songs. If the style couldn't be more familiar (any Hüsker Dü–obsessed old-schooler would feel right at home with this record), the passion in the singing and playing, and the overall level of quality (this is that rare album where the best, most replayable song, "I'm Not Part of Me," comes last on the track list) mark Here as an obvious triumph.—HS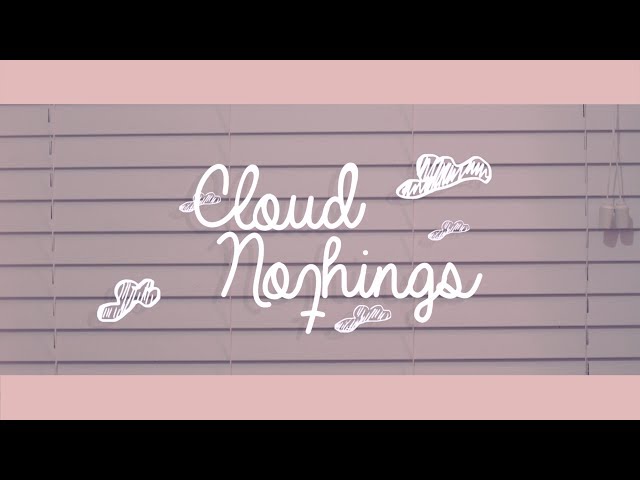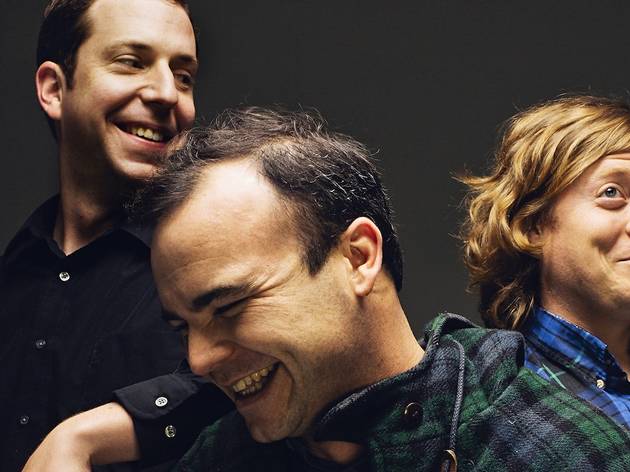 Timothy Saccenti
4. Future Islands - 'Singles'
One of the great myths of the '90s was that we should distrust any underground band that to dared make a play for mainstream success. That's why it was so satisfying to see Future Islands attain something like international fame/meme-hood overnight, via a riveting Letterman performance in March, and then capitalize on it with such a masterful fourth LP. Singles encapsulates everything we already liked about the Baltimore band's sound—minimalist synth pop, suffused with a nostalgic haze and transformed into something epic thanks to Samuel Herring's actorly belt and William Cashion's slyly groovesome bass lines. The record is aptly named: Every song, from the discolike "Spirit" to the dirgey" "A Song for Our Grandfathers," sounds like a hit.—HS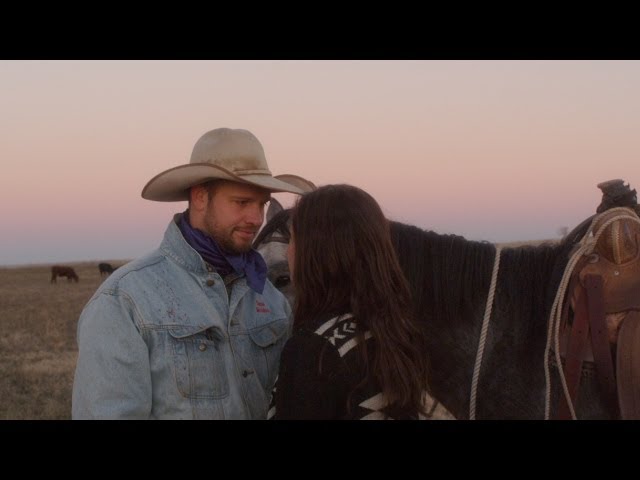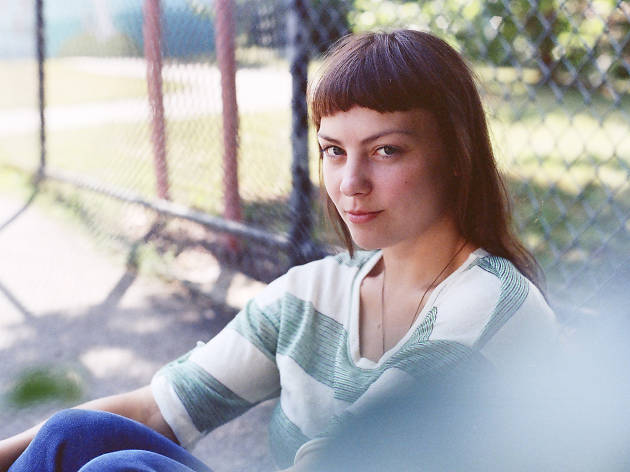 3. Angel Olsen - 'Burn Your Fire for No Witness'
Record labels tell us angels sound like Susan Boyle or the young Charlotte Church. If only they had the voice of Angel Olsen instead. This 27-year-old has a voice that's all kinds of beautiful: sometimes bruised and sweet, sometimes fierce and blazing, with an unblinking calm or a wracked country tremor. It is, as Bonnie "Prince" Billy observed, a voice that stirs "a mixture of apprehension and satisfaction at the same time." On Burn Your Fire her sound crystalized into raw and bright gems, from Breeders-esque grunge pop ("Forgiven/Forgotten") to warmly echoing torch songs ("Dance Slow Decades").—BD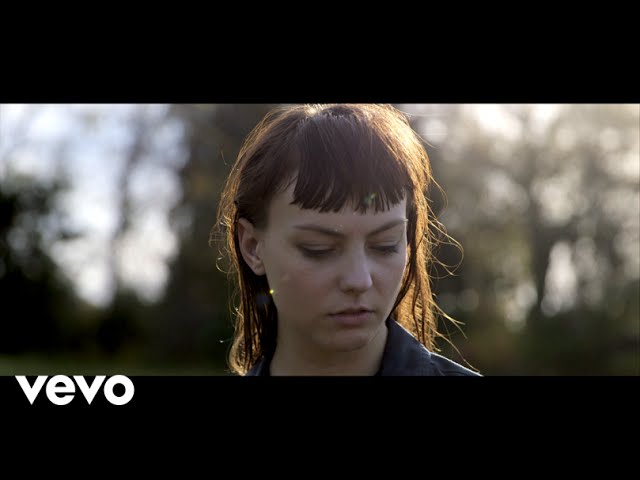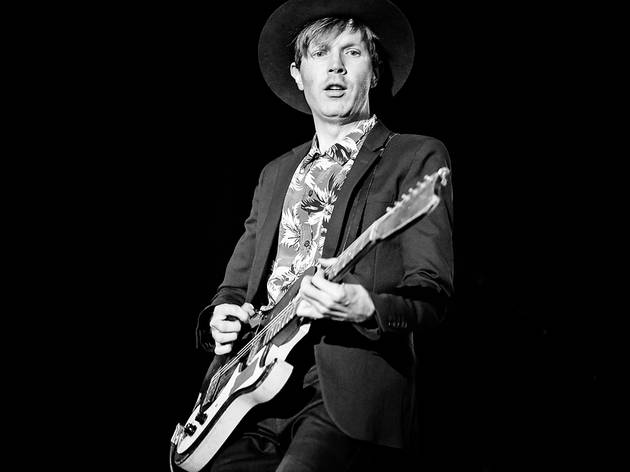 Photographer: cousindaniel.com
2. Beck - 'Morning Phase'
For an artist so torn between competing genres, Beck has serene melancholia down pat. His 12th album, billed as a sister record to 2002's Sea Change, rings with similar cinematic romance and heartache. It's wandering, wallowing music, and yet Beck can't help letting his sense of humor show: "I need to find someone to show me how to play it slow," he sings on "Heart Is a Drum."—KW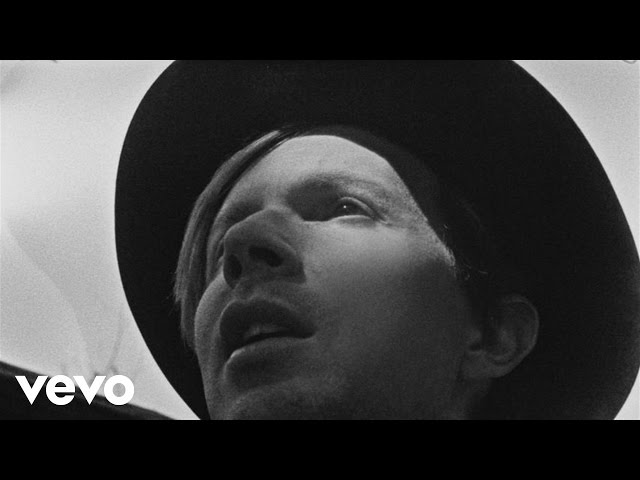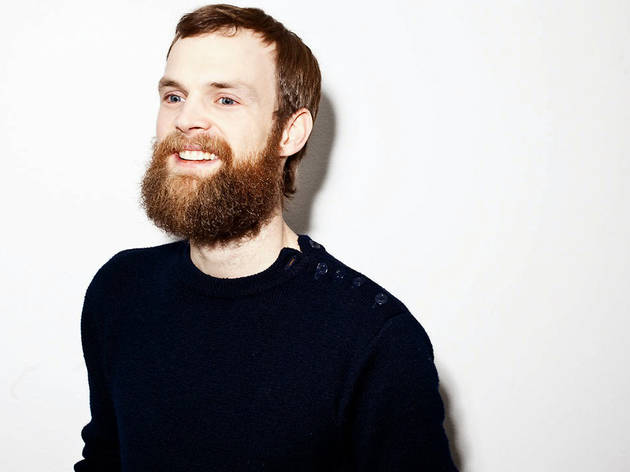 Photograph: Christian Belgaux
1. Todd Terje - 'It's Album Time'
The Norwegian DJ has long owned the remix scene, turning everything from Paul Simon to Canned Heat into tropical boogie delights. His own productions are even better. Disco cruiser "Delorean Dynamite" knight-rides your feet to the dancefloor, but it's the quirkier stuff that sets Terje's long-awaited debut apart. "Preben Goes to Acapulco" and "Alfonso Muskendunder" (and the album as a whole) are Daft Punk with heavy dollops of Esquivel's giddy kitsch and Stereolab's lounge balls-tripping. The bouncing pianos and jazzy synth-flutes make you want to stage a Parisian bank heist in 1966. It is playing The Price Is Right on the moon. It is sheer joy.—BD