Album review: Gesualdo, Quinto Libro di Madrigali
The Hilliard Ensemble illuminates a master of musical shadow.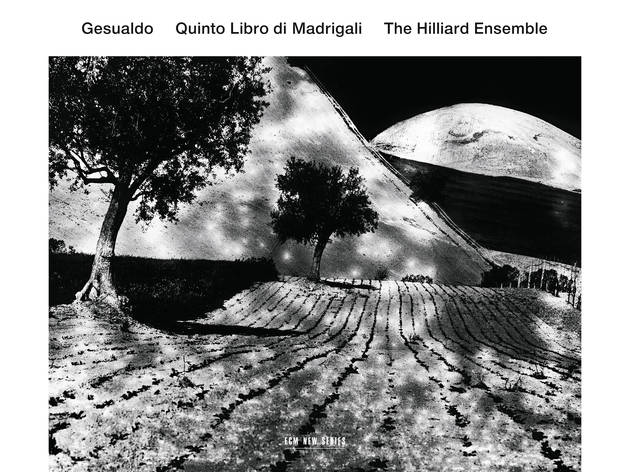 Gesualdo and painter Caravaggio were close contemporaries, and their careers in violence offer intriguing parallels. Both were murderers—Gesualdo killed his first wife and her lover, maybe others—and both, perhaps accordingly, were men of the shadows who often told of pain. The extreme contrasts between dark and light in Caravaggio's paintings find analogues in the eerie swoops and slides into dissonance in Gesualdo's music. Not surprisingly, these shady geniuses went largely unappreciated until after the Freudian revolution.
For ECM, the Hilliard Ensemble has set down wondrously beautiful recordings of music both early (Machaut, Palestrina) and late (Pärt, Rihm), including a must-hear program of Gesualdo's Tenebrae Responsories for the Christian Holy Week. In the composer's fifth book of madrigals, the ensemble's sterling qualities—pinpoint-accurate intonation, superb dynamic control and readiness to follow composers and poets to strange, chill places—are everywhere in evidence.
Three centuries before Freud (and two millennia after Sappho), Gesualdo looked unflinchingly at the coupling of Eros and Thanatos in the acid harmonies of "Mercè grido piangendo" ("Weeping, I cry for pity"), sung with razor-edged finesse by the Hilliards. They resolve the mad polyphony of "O tenebroso giorno" ("O dark day") in hushed awe before a gaze that brings both "life and death." Thanks to them, the "sweetness and delight" evoked in the collection's envoi, "T'amo mia vita" ("I love you, my life"), shine forth even through the darkness of Gesualdo's art.—Marion Lignana Rosenberg
Buy Quinto Libro di Madrigali on iTunes
You might also like
See more in Opera & Classical Music