The eight best Hoboken restaurants
These standout Hoboken restaurants come as close to NYC eats as you can get without actually being in the city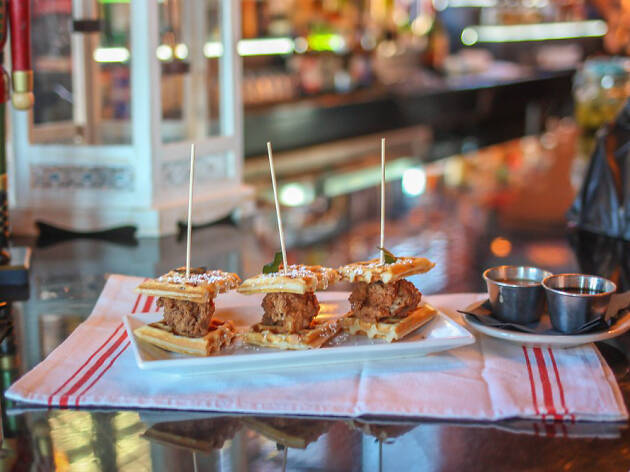 We all know NYC is the center of, well, everything, but there are Hoboken restaurants worth crossing the Hudson for. Yes, with so much great stuff around us all the time, it seems doubtful we'd find anything better elsewhere—particularly across the river. But things are changing, and take it from us: There are actually some cool things to do in New Jersey, including waterfront bars, the best restaurants and old-school record stores in Hoboken, NJ.
RECOMMENDED: See the essential guide to Hoboken, NJ
Best Hoboken restaurants
1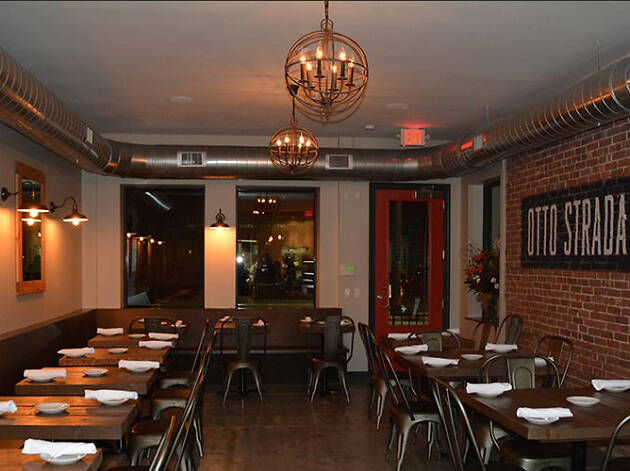 Otto Strada
This Italian eatery boasts simple foods that taste as good as when nonna made it from scratch back in the old country. Sample the Braciola di Maiale alla Parmigiana: Pork chops are breaded, pan seared and covered in San Marzano tomatoes and melty house-made mozzarella with a side of spinach in garlic and olive oil. We had you at the cheese, didn't we? 743 Park Ave (201-792-8880, ottostrada.com)
2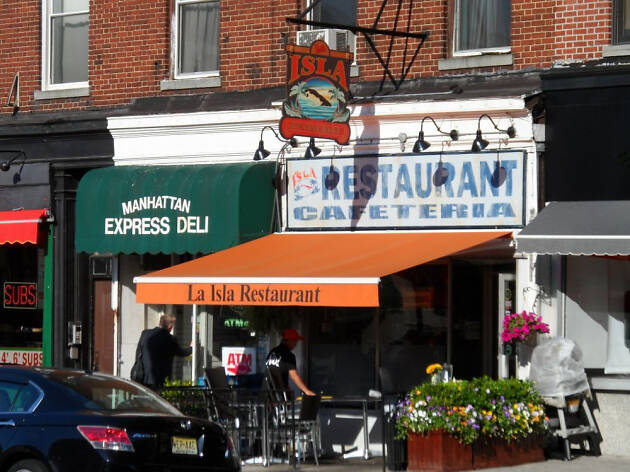 La Isla
Since 1970, the original La Isla Downtown location has brought a little bit of Cuban flair up north. The bright, colorful, slightly retro space holds just 39 seats, and to patrons' great relief, the team opened a new 100-seat restaurant just last year. Breakfast, lunch, dinner and brunch menus list meals made as authentically as possible outside of Havana, including oxtail stew and pollo al ajillo. 104 Washington St (201-659-8197, laislarestaurant.com)
3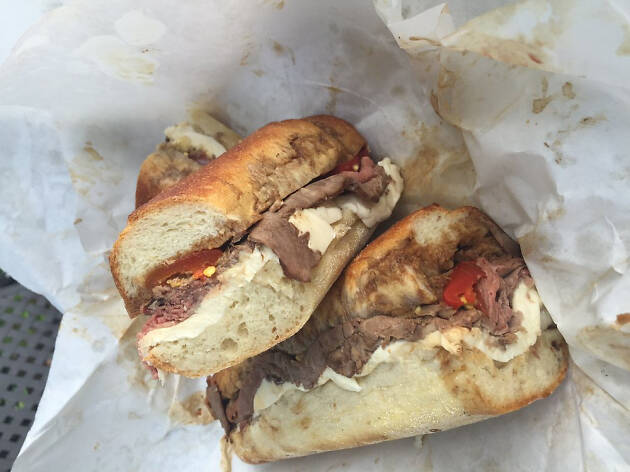 Fiore's Deli
Each day of the week features a different kind of sandwich at this Garden State deli, but Fiore's is famous for its house-roasted beef version with fresh mozzarella. Head there on a Thursday or Saturday to the gravy-ladled sandwich on the fresh bread of your choice. Maybe even order two. Just be prepared for a long line. 414 Adams St (201-659-1655)
4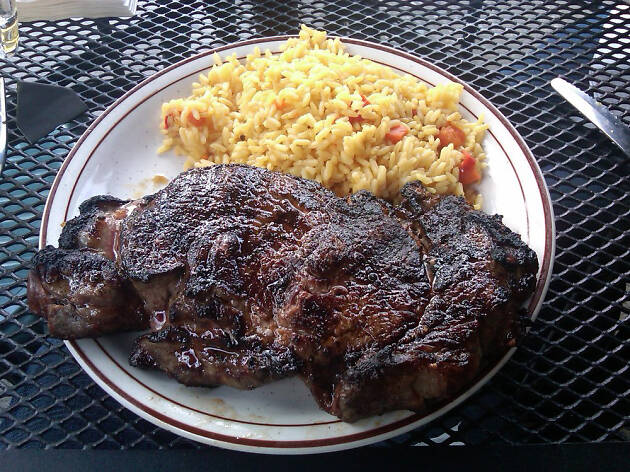 Arthur's
Proudly calling itself a Hoboken landmark, this eating institution is known for "enormous steaks" and "monstrous burgers." Go hungry, we're warning you. If you think you'll have room for it all, ask for the pickles as an appetizer. They're not on the menu and they're delish, but they often run out by the end of the evening. 237 Washington St (201-656-5009, arthursofhoboken.com)
5
When it opened in 2008, Bin 14 had the distinction of being the first and only wine bar in the area. Quality bottles, exposed brick and an open industrial plan not only help New Yorkers feel right at home and but also gives the space a sophisticated feel. Our pick: small plates like crispy calamari or truffle-honey–drizzle mozz. Don't forget the vino.
Book now
Read more
6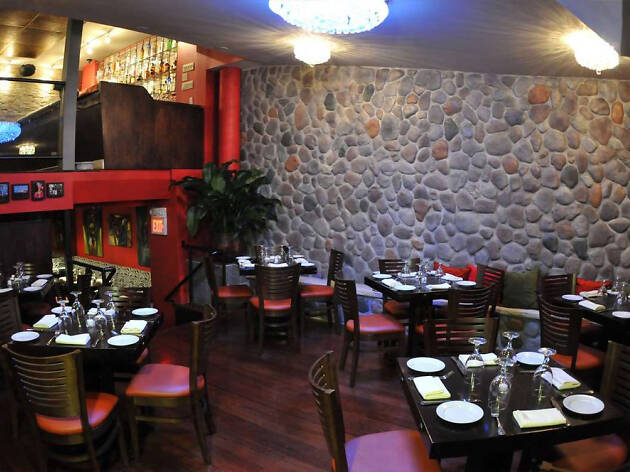 Cucharamama
The name means "mother spoon" and for the owners of Cucharamama, it conjures special meaning as the symbol of strong women in southern Ecuador who reign over their kitchens. The menu, full of South American flavor, features dishes from Peru, Venezuela and Chile. Go with the cook's suggestion: the addictive house flatbread sprinkled with ground Andean peppers and double cheese (manchego, Parmigiano REggiano), served hot with lightly sweetened butter. 233 Clinton St (201-420-1700, cucharamama.com)
7
Restored brownstones are the setting for this elegant eatery, which has been open for 20 years. This is the place to take a new date or to head to when celebrating a special something. We suggest signing up for one of their monthly five-course wine dinners (guest speaker included).
Book now
Read more
8
Select beers are $4 during daily happy hour. Really, four bucks. This casual joint has a bit of a sports-bar feel (is it the TVs?) and the whole cheap-but-good bar eats thing on lock. Tuck into snacks like cheesesteak spring rolls or an order of classic buffalo wings.
Book now
Read more
Looking for more restaurants in New Jersey?
Top-notch restaurants and bars are cropping up across the Hudson, making the Garden State more appetizing than ever
Read more