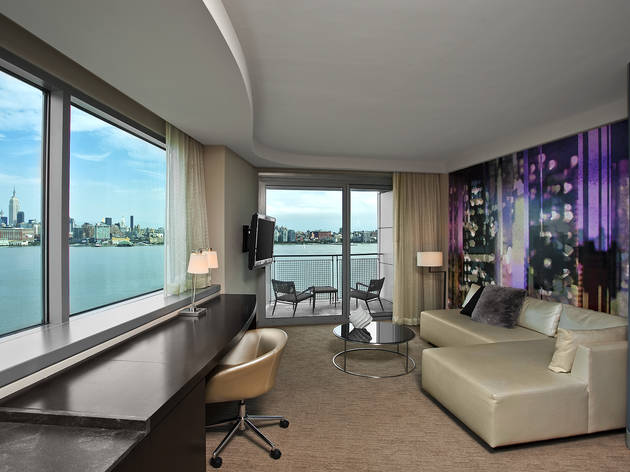 The best Hoboken hotels
The best Hoboken hotels provide easy access to the Hudson River, top-notch amenities and perfect respites from the city
You should stay at the best Hoboken hotels to experience the very best things to do in town, from water-side activities to delicious restaurants, arts and culture galore and nature walks. And all that fun comes with a side of extraordinary views of the New York skyline, and who doesn't enjoy some of that?
Whether searching for a fancy shmancy accomodation, craving high-end amenities or simply looking for a nice place to rest your head, we've got you covered.
Looking for some fun?
Benefiting from the city's position by the Hudson River, the best things to do in Hoboken, NJ run the gamut from water-based activities to nature walks and more