Buffalo, NY
Summer's nearly over and so is your diet. Act accordingly.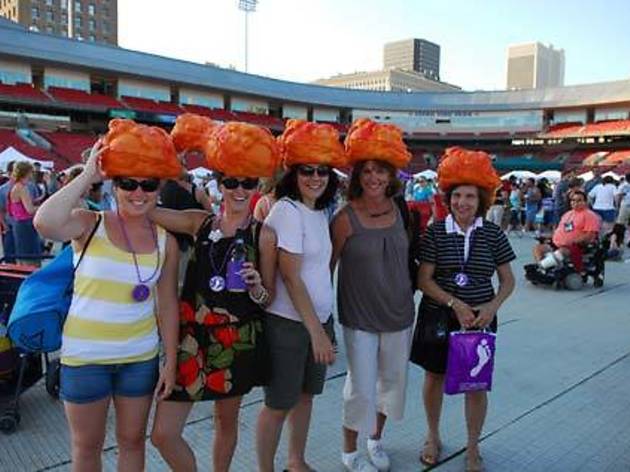 1/10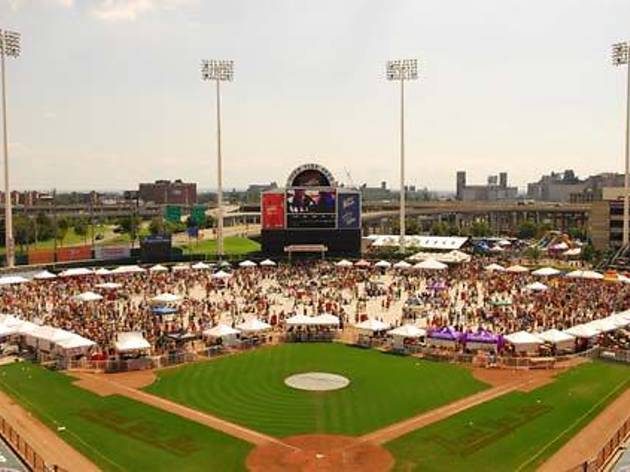 2/10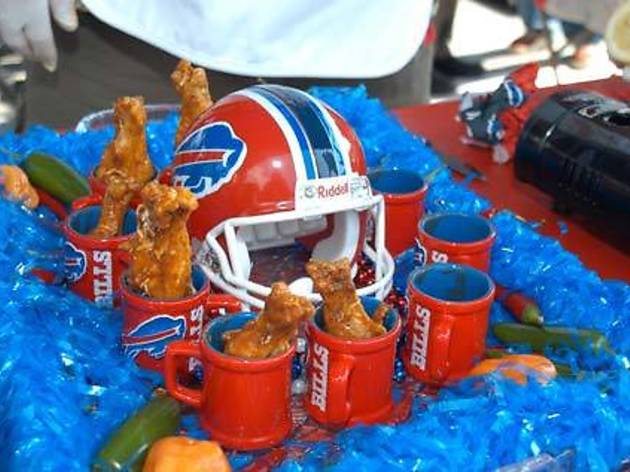 3/10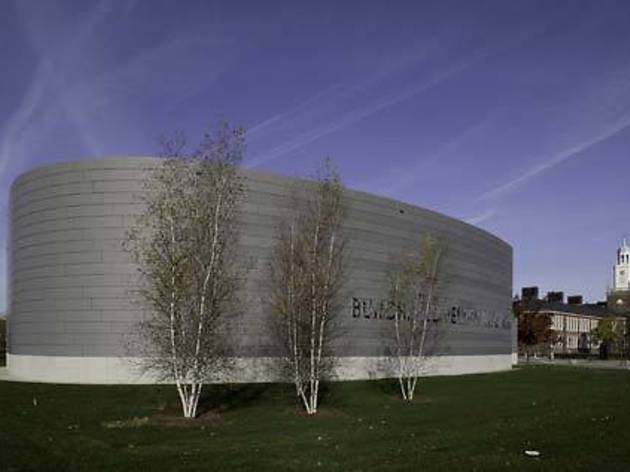 4/10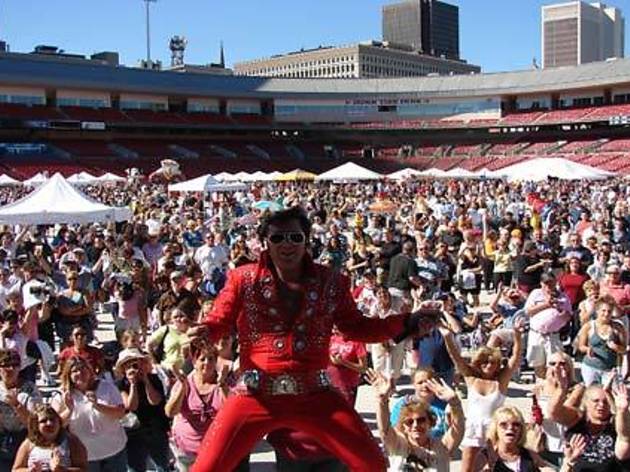 5/10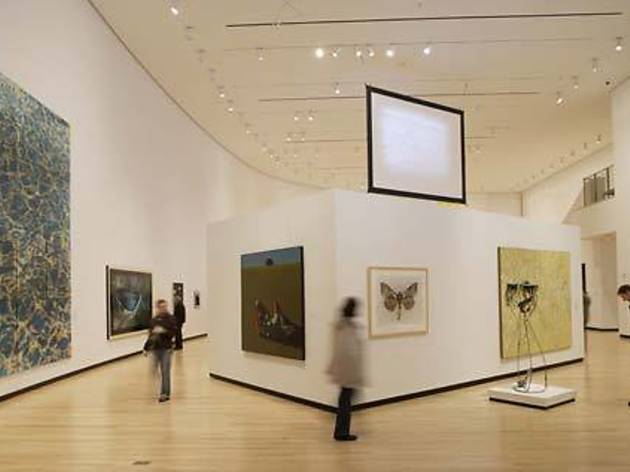 6/10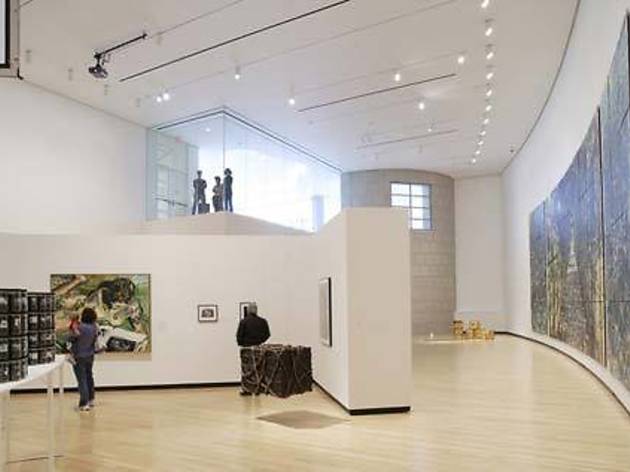 7/10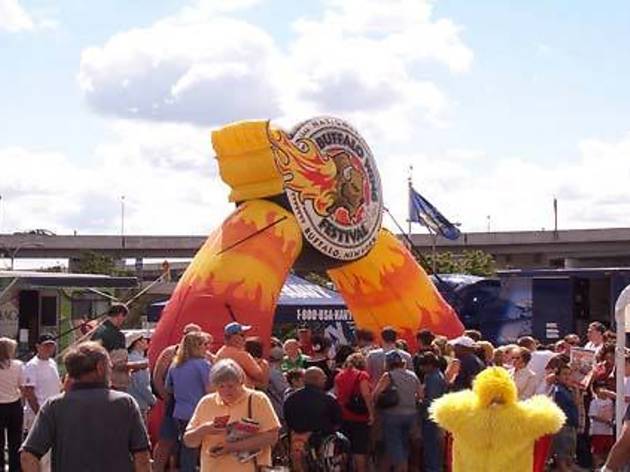 8/10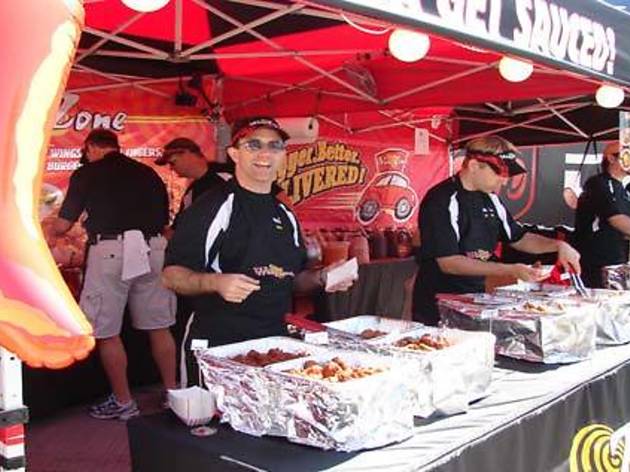 9/10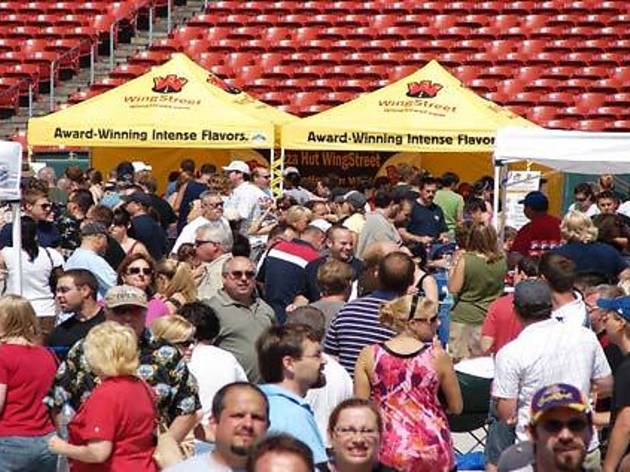 10/10
BEST WEEKEND TO GO: Sept 5--7
DISTANCE: 376 mi -- about 6 hours 31 mins
WHY GO: You've known as long as you could Wiki: America's beloved hot wing is indeed named after the chilly upstate town in which it was conceived. Lore has it that, like most strokes of genius, the 45-year-old invention was an accident—in a last-ditch effort to feed her customers, one Teressa Bellissimo of Buffalo's Anchor Bar(1047 Main St; 716-884-4083, anchorbar.com) deep-fried some leftover pieces of chicken and added butter and hot sauce to make them more palatable. Whether that's true or not, the namesake town celebrates the bar snack every Labor Day Weekend at the Buffalo Wing Festival(275 Washington St, buffalowing.com), where you'll graze on 100 variations (three wings for $2) from 30 restaurants around the country. Your $5 entry fee—a percentage of which goes to charity—also buys you the chance to ogle contestants in the Miss Buffalo pageant, go bobbing for wings floating in blue cheese (have fun with that) and compete in the new spicy-wing-eating contest, in which you'll be subjected to stomach-scorching drumsticks from Chicago restaurant Jake Melnick's. "They're the hottest wings in America," says festival founder Drew Cerza, who swears he never tires of the food. "You have to eat one every minute until you drop. The last man—or woman—standing gets a free T-shirt. People will do anything for a free T-shirt."
WHY STAY: Balance the lowbrow antics with a trip to the Burchfield Penney Art Center(1300 Elmwood Ave; 716-878-6011, yournewburchfieldpenney.com; $7), a 43-year-old institution that relocated to a gorgeous new building last November. It's the first green art museum in New York State (that's right, NYC got beat), and the sophistication doesn't end with the LEED certification: The center focuses on local artists, including work by Cindy Sherman and Robert Longo (both went to art school in the area), and from August 14 through January 2010, a multimedia installation by another well known Buffalonian, Tony Conrad is on view. Continue the contemporary-art jag across the street at the Albright-Knox Art Gallery(1285 Elmwood Ave; 716-882-8700, albrightknox.org; $12), where an exhibit featuring work by Ed Ruscha and his friends (John Baldessari, Barbara Kruger) shows off parts of the center's permanent collection. Finally, bring your passport: Niagara Falls(infoniagara.com) is only half an hour away by car.
WHERE TO EAT: You won't be wanting for protein in this town: Apart from wings, you should try Buffalo's other comestible pride and joy, roast beef on kimmelweck (a salted roll often done up au jus). Schwabl's(789 Center Rd, West Seneca, NY; 716-674-9821, schwabls.com), which is ten minutes from downtown Buffalo (and accessible by public bus), has been serving "roast beef on weck" ($8.30) since 1837. For more cosmopolitan tastes, there's the Left Bank(511 Rhode Island St; 716-882-3509, leftbankrestaurant.com), where New American fare peppered with an odd mix of Italian and Asian specialties comes solidly recommended. Andrew Parks, a Buffalo native (and TONY reporter) who currently lives in Brooklyn, speaks longingly of the joe at local chainlet Spot Coffee(spotcoffee.com), which has three locations in town. "It's open really late—it's the place to go with friends and be clich and talk," he says, recommending the joint's Elmwood outpost (765 Elmwood Ave, 716-332-4564). "Elmwood is the more alternative neighborhood—it's where I'd live if I were still in Buffalo," Parks says.
WHERE TO STAY: Kathleen Heyworth, director of marketing at the Burchfield Penney Center, recommends the Mansion on Delaware Avenue(414 Delaware Ave; 716-886-3300, mansionondelaware.com; $195--$375 per night). "It's in an outrageously beautiful converted mansion on what was millionaires' row," she says. "And I hear there's a martini happy hour." (She's right: Drinks from the full bar are free from 5 to 7pm every evening; what's more, your room fee gets you free breakfast and gratis transport to anywhere within three square miles of the hotel.) Beau Fleuve Bed & Breakfast Inn(242 Linwood Ave; 716-882-6116, beaufleuve.com; $130--$160 per night) takes its name from the purported origin of the name Buffalo (beau-flo—get it?). It's another special option in a restored turn-of-the-20thcentury house on historic Linwood Street. If you're in the cheap-and-convenient camp, the Holiday Inn(620 Delaware Ave; 716-886-2121, holidayinn.com; Buffalo Wing Festival deal: $120 per night) is bare-bones and a five-minute drive (and 30-minute walk) from the Wing Fest.
GET THERE: A one-way, eight-hour Amtrak trip to the Exchange Street train station is about $55. Go To bus (gotobus.com) leaves from the Lower East Side and costs $45 one-way, though the most efficient mode is hopping a flight on Jet Blue (from $69 each way). Your feet and public transportation will get you around the city.