Heads up! We're working hard to be accurate – but these are unusual times, so please always check before heading out.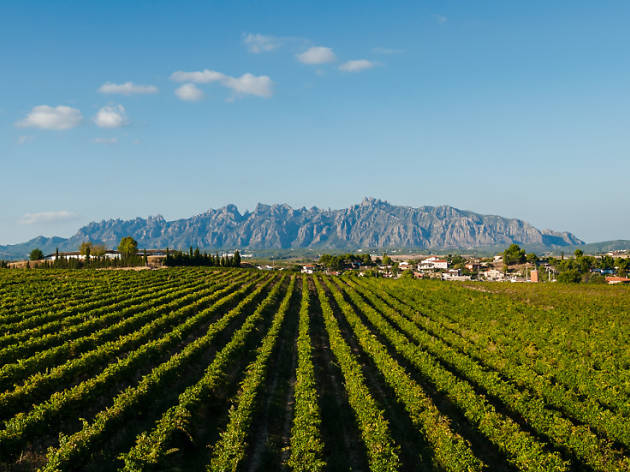 The 5 most breathtaking experiences in Catalonia
From surrealist palaces to golden beaches, the bountiful region of northeastern Spain has all the makings of a perfect vacation. Before you set off on your Catalonian adventure, visit two murals in New York—both of which are hiding a big secret.
As winter tightens its grip on the city, so does the desire to escape and seek adventure in warmer weather. Catalan illustrator Sergio Mora's surreal murals on the walls of Soho and Canal Street are sure to have you dreaming of your next getaway. Not only are they super Instagrammable; they're also portals to a total immersion virtual reality game, known as 'Legends of Catalonia'. Simply visit the mural, download the app and lose yourself in the rich history and culture of Catalonia.
In the world of 'Legends of Catalonia', you'll embark on a quest to defeat a 1,000-year-old dragon—accompanied by VR versions of Saint George, Patron Saint of Catalonia, plus former Barcelona FC player Carles Puyol, one of the best defenders of his generation, the famed restaurateurs Roca Brothers, whose restaurant El Celler de Can Roca was featured on Netflix show Chef's Table and mountaineer Edurne Pasaban, the first woman to complete the 14 "eight thousander" peaks in the world. You'll also weave through mysterious corners of Lleida's Seu Vella Cathedral, play the ball game Harpastum at the Roman amphitheater of Tarraco and cook a meal with ingredients gathered from Sant Antoni, the oldest market in Barcelona.
But, as every traveler knows, there's nothing like the real thing. Start planning your Catalonian adventure with our pick of the five most breathtaking experiences that the region has to offer.
5 most breathtaking experiences in Catalonia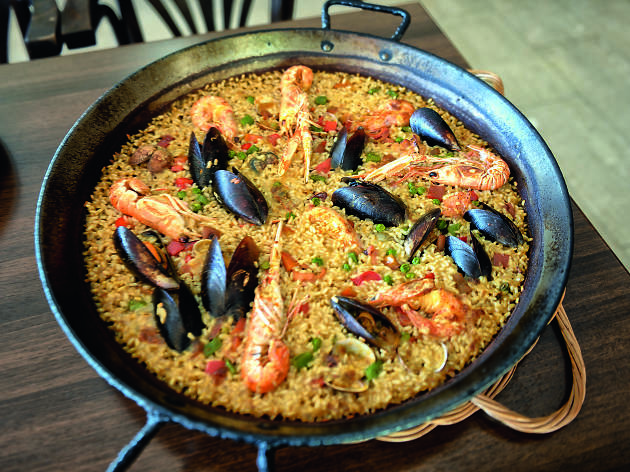 Felix Lorenzo
1. Kick off your seafood diet in Catalonia's largest wetland
Home to some of Spain's most outstanding shellfish farms, Delta de l'Ebre is a must for delicious ocean delicacies and urbanites craving that sea air. Every year, Catalonia's largest wetland produces 4,000 tons of mussels, 800 tons of oysters and 30 tons of clams, so pay tribute to the harvesting process by visiting a farm, before getting stuck into one of the Tarragona wetlands' al fresco dining spots. Juicy delta oysters, a glass of cava and the chance to spot flamingoes in the wild: it doesn't get better.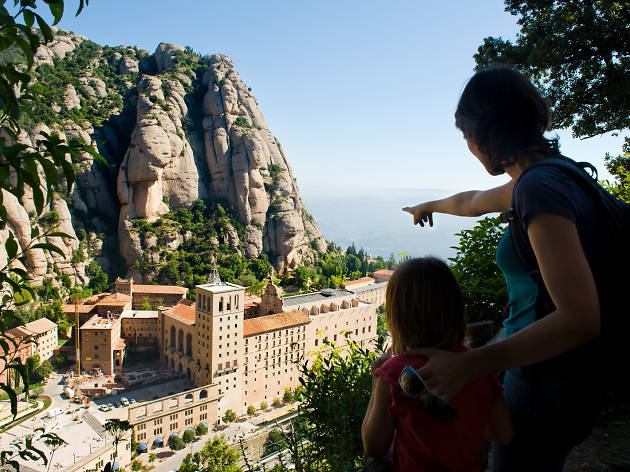 Visit Catalunya
2. Roam free in Montserrat, the region's holiest (and rockiest) site
Literally translated as "serrated mountain," iconic Montserrat is a combination of ancient craggy peaks, a breathtaking natural park and the Benedictine monastery that houses the famous Black Madonna statue. A popular day trip, it's worth staying overnight for true hiking paradise. Don your boots to climb the Sant Jeroni peak, where on clear days you can see as far as the mountains of Mallorca, before catching the ethereal Montserrat Choirboys' 1pm recital.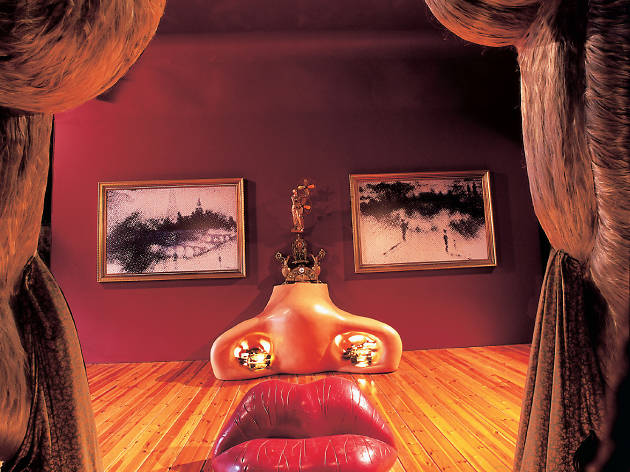 Visit Catalunya
3. Sample surrealist mastery in Dalí's birthplace
A red castle studded with plastic loaves of bread and topped by giant eggs: the Teatre-Museu Dalí couldn't be more Dalí if it tried. Which makes sense, because it was the artist himself who converted his birthplace Figueres' former theatre into an illusory surrealist palace. It's also where he was buried; he modestly described his (uncharacteristically plain) crypt as the spiritual centre of Europe. From the Mae West Room to Palau Vent, a reimagining of the Sistine Chapel, this is an epic trip through the imagination of one of the 20th century's greatest figures.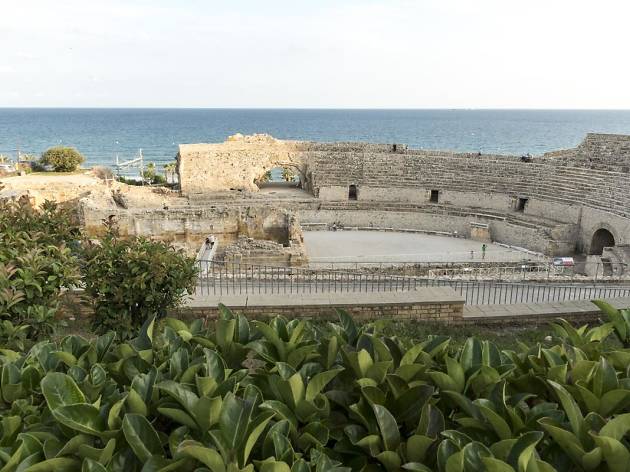 Antonella Spaccini
4. Indulge your inner history buff in two legendary cities
What was then known as Tarraco was one of the most important Roman cities in the Iberian Peninsula and 2,000 years later, there's still an eye popping selection of remains from that time. The seaside city of Tarragona's standout UNESCO-listed sites are the amphitheatre and the Roman circus and, a little farther out from the centre, a section of the ancient aqueduct. Make sure you call in at the city's museums and head to the old fishing village El Serrallo for a seafood feast. Hungry for more history? Take the two hour train to Lleida and tour the former military citadel, La Seu Vella.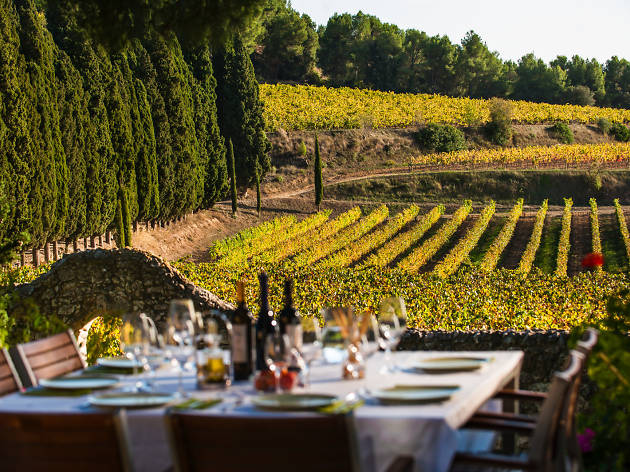 Visit Catalunya
5. Count the cava bubbles in the Penedès Wine Region
If you loved the cava bars of Barcelona, take the hour's drive to Penedès to discover the source of stuff, responsible for 95 percent of the world's cava production, this wine region is slowly gathering speed as Catalonia's enotourism epicentre. The village of Sadumí d'Anoia, sometimes known as the Capital of Cava, is home to 60 producers, including the brand Codorníu. Here, you can ride the underground train to the maturing caves, learn about the making process and taste this effervescent elixir. ¡Salut!