Atlantic City hotels: Where to stay in the Jersey Shore resort
Atlantic City hotels range from glitzy everything-under-one-roof complexes to chic boutique hotels. Here's where to get a room.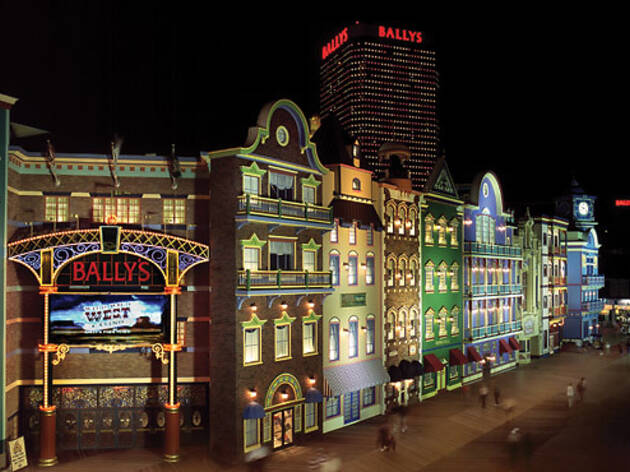 1/9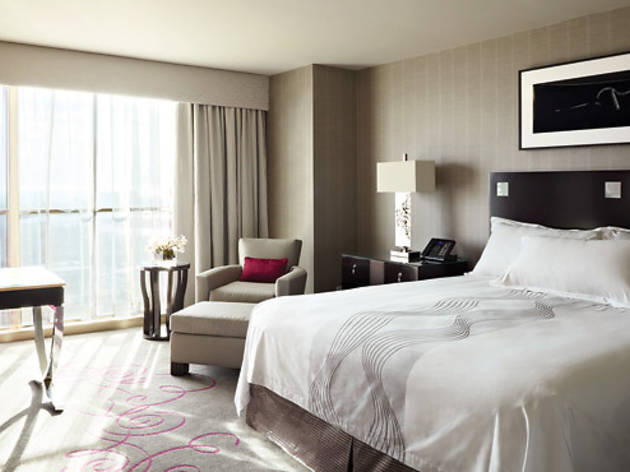 2/9
Photograph: Helen Norman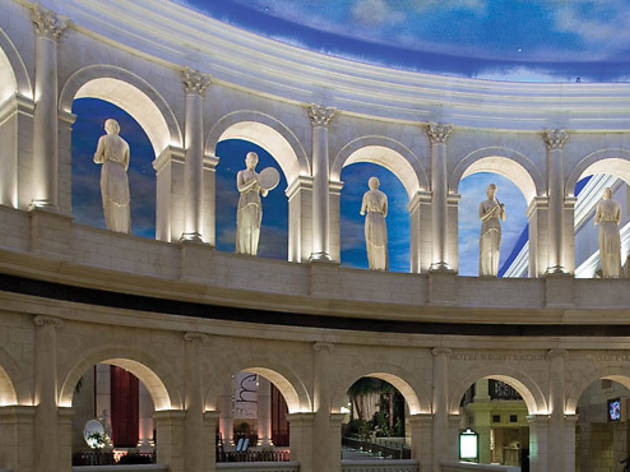 3/9
Photograph: Darius Kuzmickas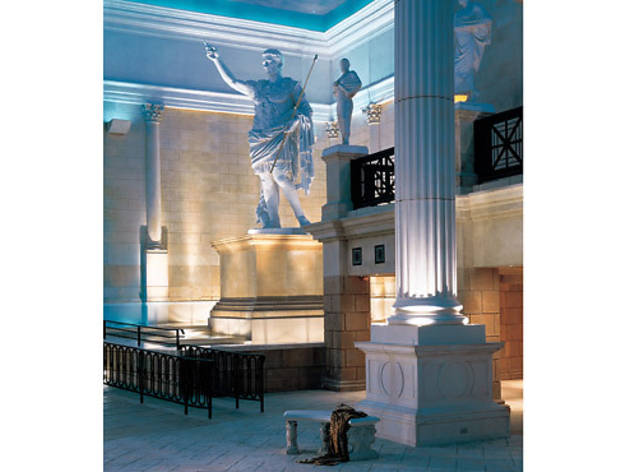 4/9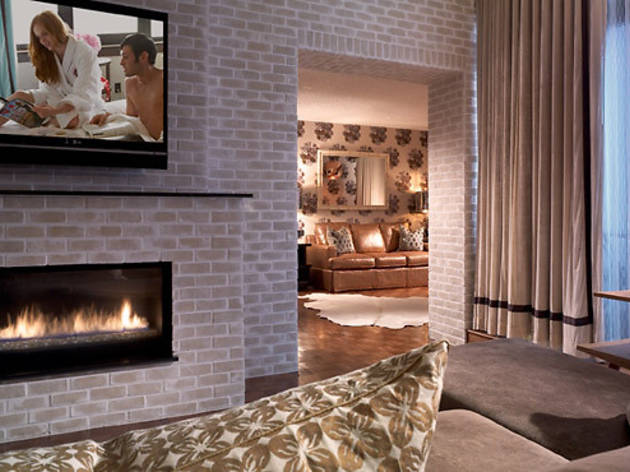 5/9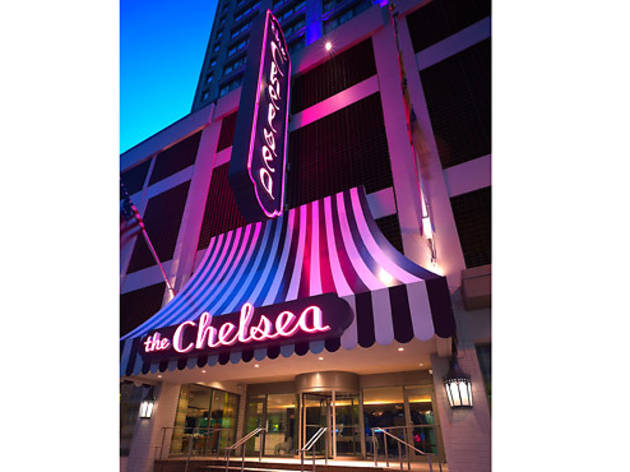 6/9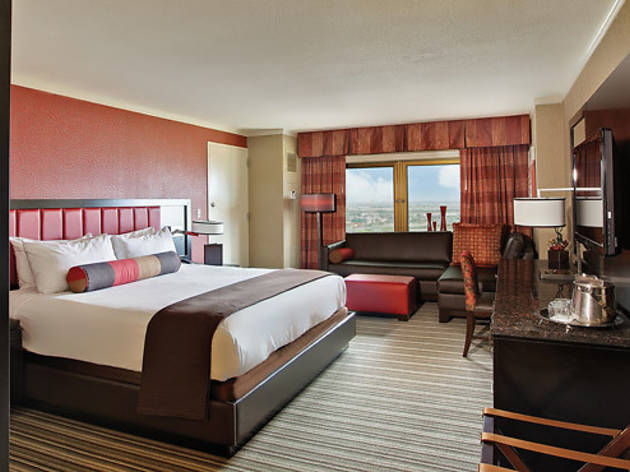 7/9
Photograph: Courtesy SGM Photography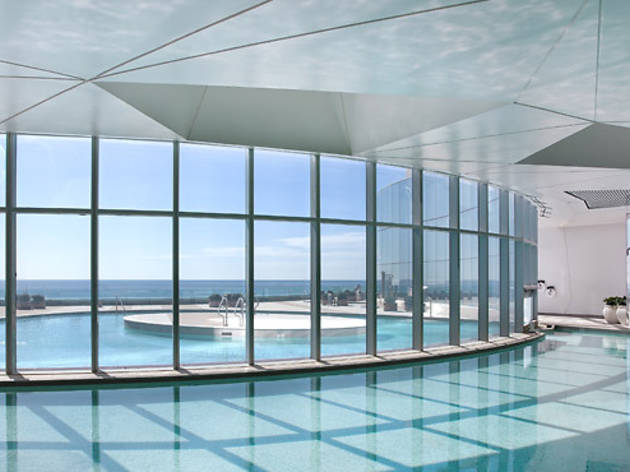 8/9
Photograph: Courtesy of Revel Resorts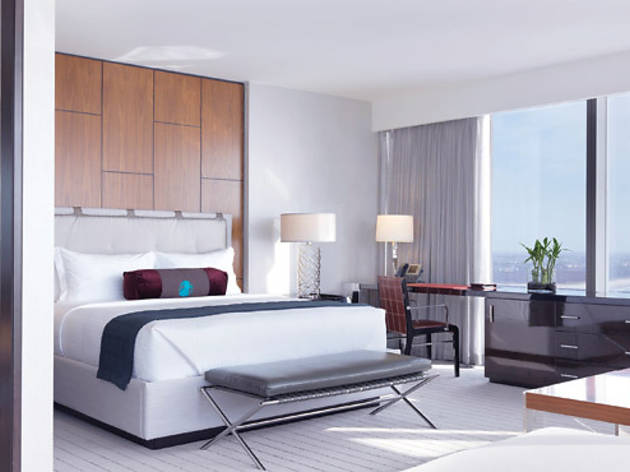 9/9
Photograph: Courtesy of Revel Resorts
No, you don't have to sleep during a weekend getaway to this casino hub on the Jersey Shore, but these Atlantic City hotels offer enough restaurants, clubs, bars, spas and shopping to make checking in worth your while. Whether you're looking for a bargain room or a swank suite, there's a resort to suit your budget and taste.

RECOMMENDED: The full guide to Atlantic City, NJ

The Atlantic Club Casino Hotel
Though the Atlantic Club is on the budget end of the Boardwalk's accommodations, it has such luxurious amenities as a health spa and an indoor pool. The packages offer particularly good value for the money—if you're planning to hit the casino, the Stay & Play Spring Room Package for $135, including $100 slot credit (available through June 30), almost pays for your room. Boston Ave at Boardwalk (609-347-7111, atlanticclubcasino.com). Rooms start at $65/night.

Bally's
The Disney-esque frontier-town facade is one of the most eye-catching on the Boardwalk, but accommodations in Bally's four towers are more understated than you might expect; the recently renovated Ruby Rooms in the 1930 Claridge Tower are stylishly streamlined. Chow down at the Reserve, a seafood and steak restaurant, for just $39 for a four-course meal, including lobster bisque and surf and turf. 1900 Pacific Ave at S Ohio Ave (609-340-2000, ballysac.com). Rooms start at $72/night.

Borgata
From its custom-made mattresses, topped with 300-thread-count Egyptian cotton sheets, to its glass-enclosed marble showers for two, every detail of the 2,000-plus rooms and suites at this Atlantic City hotel-resort has been designed with luxury in mind. There are a dozen dining options bearing the names of top chefs, including Bobby Flay Steak and Wolfgang Puck American Grille, plus two spas—Spa Toccare and Immersion Spa in the connected Water Club—and five distinct drinkeries. 1 Borgata Way at Huron Ave (609-317-1000, theborgata.com). Rooms start at $99/night.

Caesars Atlantic City
Be sure to pack your designer toga for a stay at this opulent casino-hotel. Dining options include white-tablecloth spot Mia, set within a temple in the cavernous lobby—the convincing re-creation of a Roman piazza is complete with a fountain presided over by a 30-foot-tall statue of Emperor Augustus. Unwind in the luxurious Qua Baths & Spa, or catch a show at the Circus Maximus Theater. Guest quarters include unfussy premium rooms in the Centurion Tower, offering ocean or skyline views and subtly Empire-inspired furnishings. 2100 Pacific Ave at N Arkansas Ave (609-348-4411, caesarsac.com). Rooms start at $92/night.

The Chelsea
Make like a lost—and much, much younger—member of the Rat Pack at this nongaming
hotel, which aims to recapture the heyday of "America's Playground" with cozy spaces such as fireplace lounges and poolside cabanas. Though the Chelsea Prime restaurant and the beach club are closed in winter, you can brunch at upscale diner Teplitzky's and get your ocean fix with a marine-themed treatment at Sea Spa. 111 South Chelsea Ave between Boardwalk and Pacific Ave (800-548-3030, thechelsea-ac.com). Rooms start at $99/night.

Golden Nugget
Golden Nugget, a recently overhauled former Trump property, offers a more secluded experience away from the Boardwalk. That's not to say there isn't plenty of action inside: In addition to its 24-hour casino, the resort has a sleek spa and more than a dozen bars and eateries, including an outpost of the popular Chart House steak-and-seafood chain overlooking the Frank S. Farley Marina. Contemporary rooms are jazzed up with subtly retro fabrics, and you can even enjoy the H2O pool and bar in cold weather, thanks to firepit-side seating and four year-round Jacuzzis. Huron Ave at Brigantine Blvd (609-441-2000, goldennugget.com). Rooms start at $99/night.
Harrah's Resort
The real draw of staying at this hotel in the Marina District is the Pool. By day, it's just your average indoor aquatic wonderland, with a balmy temperature of 82 degrees, five hot tubs and Caribbean cuisine and cocktails served poolside. But at night, it transforms into one of the city's most glamorous nightclubs. A variety of themed suites is great for groups, such as a recreation suite equipped with pool tables and Nintendo Wi-Fi game consoles. Thanks to 11 dining options including an outpost of Mexican eatery Dos Caminos and seasonal Italian joint Luke Palladino, plus an on-site Elizabeth Arden Red Door Spa, you'll never need to leave the complex. 777 Harrah's Blvd between Harrah's Baywalk and Renaissance Point Blvd (609-441-5000, harrahsresort.com). Rooms start at $67/night.

Resorts Casino Hotel
New Yorkers used to tiny apartments will enjoy spreading out in Resorts' 27-story Rendezvous Tower, where standard rooms start at more than 500 square feet. Among a dozen-plus eating and drinking spots is A.C.'s first gay club, Pro Bar, and the new Margaritaville complex on the beach opposite the hotel. 1133 Boardwalk at Danny Thomas Blvd (609-344-6000, resortsac.com). Rooms start at $79/night.

Revel
It's all about the agua at A.C.'s newest hotel-casino. The $2.4 billion playground offers 1,399 ocean-view rooms on 20 acres of prime beach frontage. If you actually want to get wet, take a dip in Revel's year-round InOut Pool—perched more than 100 feet above sea level—which begins indoors and stretches out into the open air. Among the resort's many amenities are 14 eateries and a luxurious spa, plus an entertainment lineup that includes Ivan Kane's Royal Jelly Burlesque Nightclub and the 5,500-seat Ovation Hall. 500 Boardwalk between S Metropolitan and S New Jersey Aves (855-348-0500, revelresorts.com). Rooms start at $159/night.

Showboat
If you're catching a concert at Showboat's outpost of world-famous music club House of Blues, consider completing the experience with a stay in one of 20 House of Blues Studio Suites, where antique-style furnishings belie state-of-the-art surround-sound entertainment systems. 801 Boardwalk between S States and S New Jersey Aves (609-343-4000, showboatac.com). Rooms start at $50/night.

Tropicana
This massive pleasure zone offers a lot more besides gaming—2,079 guest rooms, an IMAX theater, Havana-themed entertainment–complex-cum-mall the Quarter, more than 20 restaurants and a variety of nightlife venues from a karaoke club to a retro disco. 2831 Boardwalk between S Brighton and S Iowa Aves (800-345-8767, tropicana.net). Rooms start at $79/night.

Trump Plaza 
Hotel & Casino
Smack-dab in the middle of the Boardwalk, the 39-story Trump Plaza offers ocean or bay views from every room. 2500 Boardwalk 
at S Mississippi Ave 
(609-441-6000, trumpplaza.com). Rooms start at $99/night.

Trump Taj Mahal
The fanciful boardwalk facade may channel the days of the Raj, but accommodations in the 2008 Chairman Tower are clean-lined and contemporary, with floor-to-ceiling windows to make the most of sweeping coastline views. At 167,000 square feet, the casino is one of the biggest in A.C., with 54 poker tables in addition to 186 traditional games and 2,500 slots. You 
won't have to go far to refuel—six options on the casino floor include Robert's Steakhouse of New York. 1000 Boardwalk at S Virginia Ave (609-449-1000, trumptaj.com). Rooms start at $129/night.