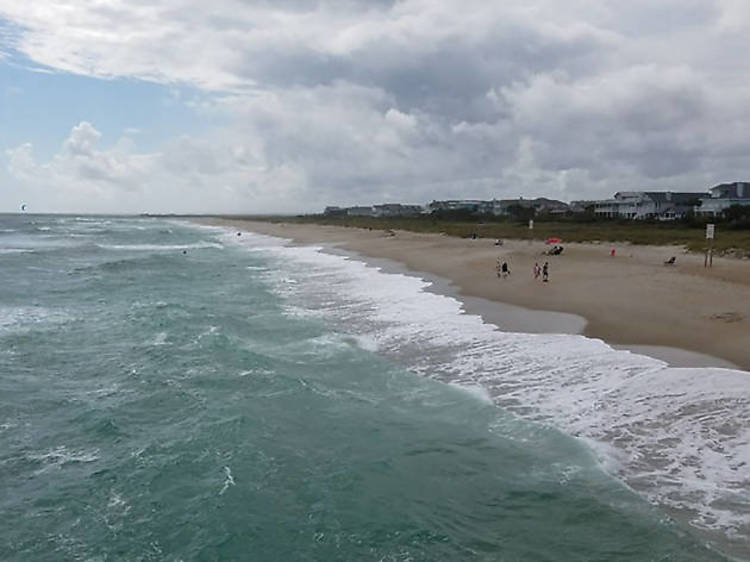 Photograph: Courtesy Yelp/Jason S.
Where: New Hanover County
Head to Wrightsville Beach and you'll encounter swathes of surfers who love this beach for its consistent waves. Bring your board or if you're not into watersports, enjoy a gentle swim, paddle or total splash-fest as a lifeguard watches on. Prefer a more chilled out afternoon? Take a stroll along the sand and you'll find beach glass, sharks teeth and half-a-hundred kinds of shells. Thanks to its classic appeal, Wrightsville Beach is pretty popular – and while that means it draws in the crowds, there's no need to worry about being stuffed up next to someone else's towel. With such a vast space on offer, there's room enough for everyone. Some extra good news? Wilmington's breweries, restaurants and airport are only 15 minutes away.