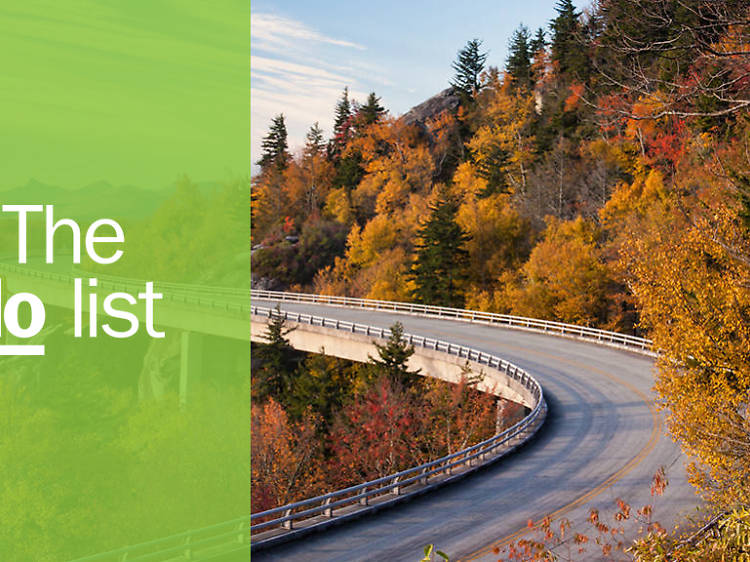 14 awesome things to do in North Carolina
We know what you're thinking: North Carolina's all NASCAR all the time, unless it's college basketball season or it's time to plant/harvest tobacco crops. Not true. Well, not entirely true. Some Tar Heels love NASCAR and some of others are still tobacco farmers, but the state holds much more than bucolic farmland and high-octane racing. Beaches in the east, the Blue Ridge and Smoky Mountains in the west, cities in between, each region holding something exciting to see, taste or do. Hike in the most popular National Park, play a round at a legendary golf course, see where the Civil Rights Movement's sit-in protests were born, have a pulled pork barbecue sandwich and watch a nest of sea turtle eggs hatch, spend entire days at the beach—you can do all this and plenty more in North Carolina. Pack your bags, plot your course and come on by prepared to be surprised at the variety of splendid things to do in North Carolina. Done something on this list and loved it? Share it with the hashtag #TimeOutDoList and tag @TimeOutEverywhere. Find out more about how Time Out selects the very best things to do all over the world.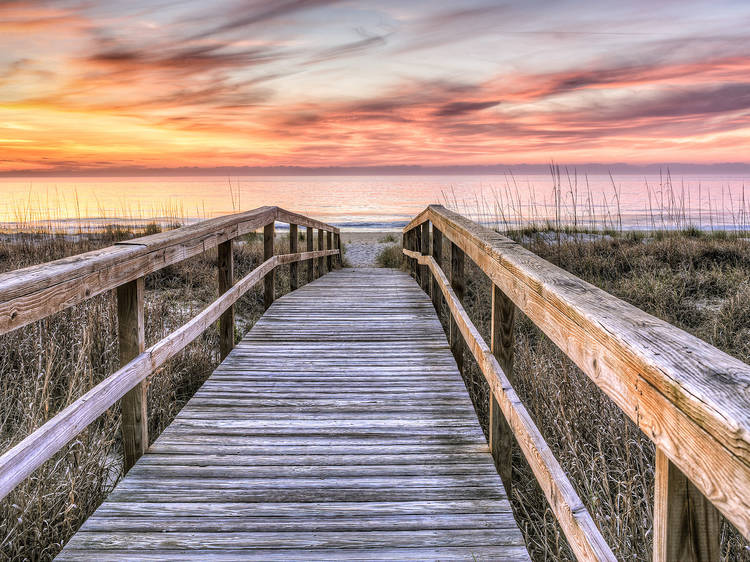 The 15 best beaches in North Carolina
The beaches in North Carolina are magnetic. Blackbeard was drawn here, calling coastal towns his home and making a haven for his pirate brethren on Ocracoke Island. The Wright Brothers felt the pull and came to the Outer Banks where they tested their astounding flying machine. Generations of wild horses live among the dunes and maritime forests. And sun-loving, surf-happy beachgoers come every year to find their perfect patch of sand. With 300 miles of coastline that ranges from uninhabited beaches to family-friendly seaside towns, from the first National Seashore in the USA to exclusive islands you can only reach by boat, from secluded state parks to hot surf spots, finding the best beaches in North Carolina is no small task. But we've taken the work out of it for you, making planning your escape to your ideal beach getaway and things to do along the way almost as easy as working on your tan. You're very welcome.