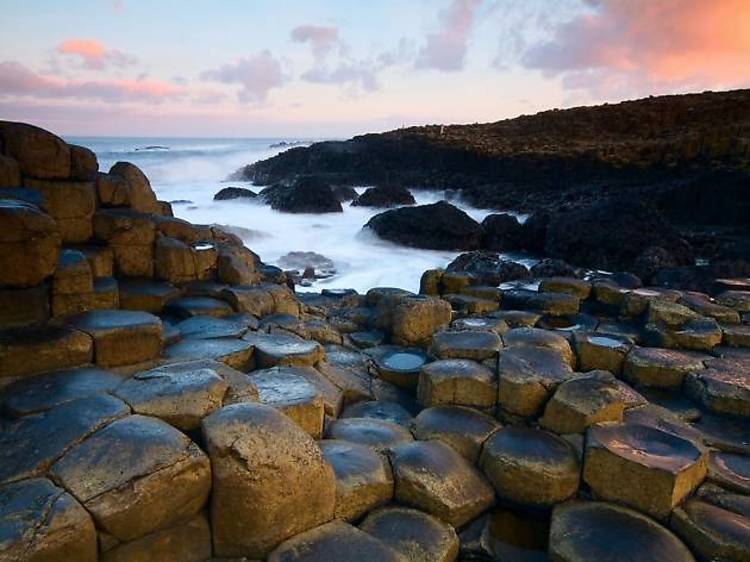 NITB Photographic Dept
Where is it? On the north coast.
What is it? A world-famous wonder of basalt columns that are, quite literally, the stuff of legends. Thanks to either the mythical giant Finn McCall or the volcanic actions of lava (take your pick), this expanse of North Atlantic coastline is a natural playground of hexagonal columns.
Why go? For the wow-factor photos. The Causeway looks impressive whatever the weather. And unlike some roped-off heritage sites, here you have free rein to clamber over the rocks and pose for photos till your heart's content. Leave enough time for the snazzy National Trust Visitors' centre where you can learn more about the science and myth behind it all.