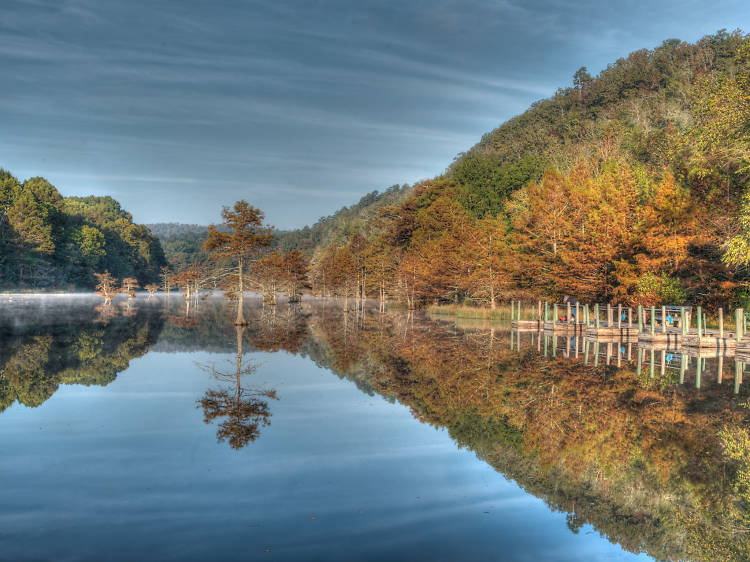 1.

Beavers Bend State Park
What is it? Situated along the shores of Broken Bow Lake and the Mountain Fork River, this leafy-green state park is brimming with gorgeous natural scenery.
Why go? One of Oklahoma's most popular areas, the serenely beautiful Beavers Bend State Park is a fantastic getaway if you're keen on outdoorsy adventure and activity. There's hiking, canoeing, horseback riding, river boat trips, fishing, camping and more. If you'd prefer not to camp, be sure to reserve your room at the Lakeview Lodge well in advance.