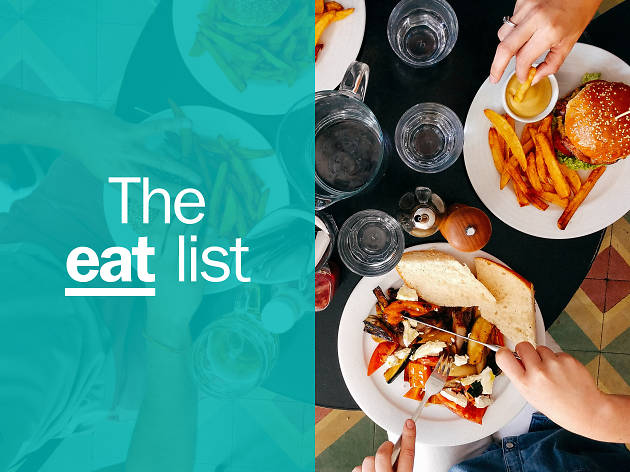 The 14 best restaurants in Omaha
Find a ton of beef alongside classic Italian and French dishes at the best restaurants in Omaha
Omaha is known for its delicious beef and, of course, you'll find plenty of it in this midwestern town—both served in old school and new school ways. But the local foodie scene is diverse and vibrant, aided by the fact that Omahans actually love to eat out. Almost every eatery on our list offers an amazing menu focusing on local, seasonal ingredients at a fair price. So get out of that hotel, tackle our guide to the best things to do around town and then set on to explore the city's oh-so-delicious restaurant scene. Bon appetit!
Best restaurants in Omaha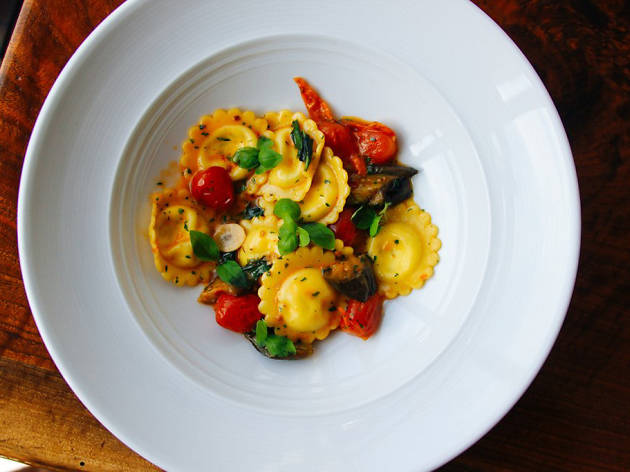 Photograph: Courtesy Yelp/Au Courant
What is it: A modern European eatery serving locally sourced, innovative, finely crafted small plates and entrées, plus craft cocktails.
Why go: Chef Benjamin Maides is always changing the menu at Au Courant but one thing remains the same: his satisfying seasonal cuisine never disappoints. One dish, Chovie's egg, is always on the menu, but it's constantly evolving, prepared in a variety of different ways each night; don't skip it.
Price: Average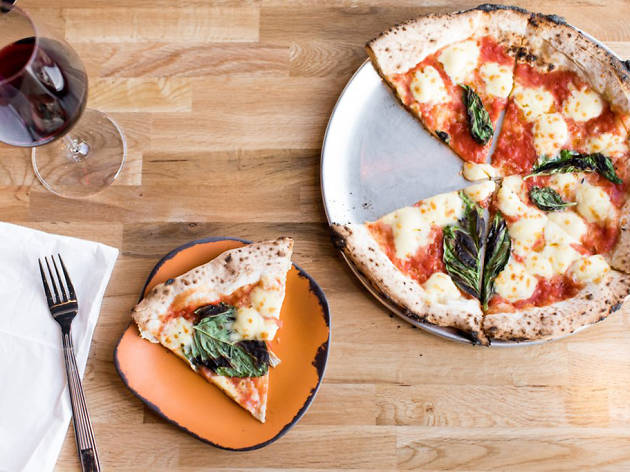 Photograph: Courtesy Yelp/Dante Pizzeria Napoletana
What is it: An Italian restaurant dishing house-made pasta and Neapolitan-style pizza, along with a long list of Italian wine.
Why go: Dante takes pizza and pasta seriously, and it also takes supporting local farmers seriously. Almost all the ingredients used by the kitchen crew, including the toppings on the Italian-style pies and sauces on the well-made pastas, are sourced from Nebraska farmers. The butterscotch budino is one of the best desserts anywhere in the city. Make sure to order it.
Price: Average to pricey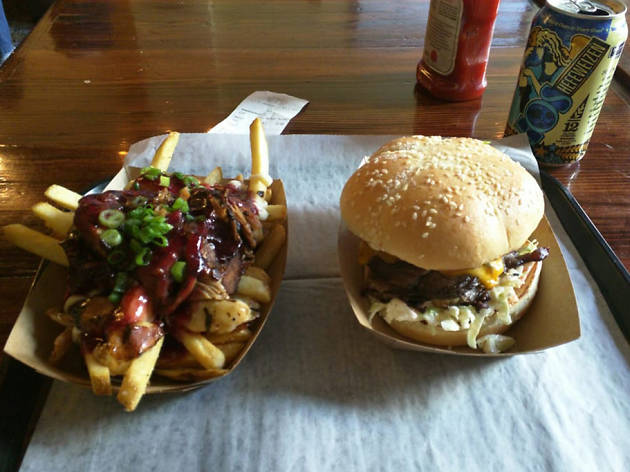 Photograph: Courtesy Yelp/Junchen F.
What is it: This supper club is an upscale burger and fries joint that happens to host high-end weekend dinner specials appreciated by foodies of all kinds.
Why go: Poutine burrito? Yes, please. Block 16 serves some seriously insane food specials on the daily. if you're not in the mood for something over the top, the classic Block burger is one of the best in the city.
Price: Bargain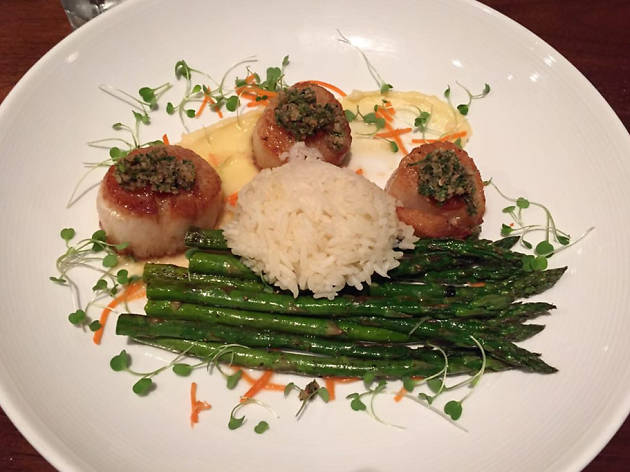 Photograph: Courtesy Yelp/Jennifer P.
What is it: Focusing on cuisine of the upper northwest made with local ingredients, Twisted Cork Bistro also offers a great wine list.

Why go: Twisted Cork serves some of the best seafood in Omaha, paired with an Oregon-focused, pinot-filled wine list. Bonus points: the popular brunch service and excellent burger.

Price: Pricey
What is it: A modern take on classic Japanese sushi spots (and cooking technique) serving regular omakase service.
Why go: Chef and owner Dave Utterback loves to play with classic techniques and making them his own. Don't miss the hamachos, his take on nachos, or the aburi wagyu, made with seared beef.
Price: Pricey
What is it: A Michelin-starred New York City transplant bringing excellent sushi to the city.
Why go: Keen Zheng left Sushi Nakazawa for suburban Omaha. His striking fish dishes, gorgeously presented, taste as good as they look. Ask your server what's fresh that day as the staff brings in new selections regularly.
Price: Pricey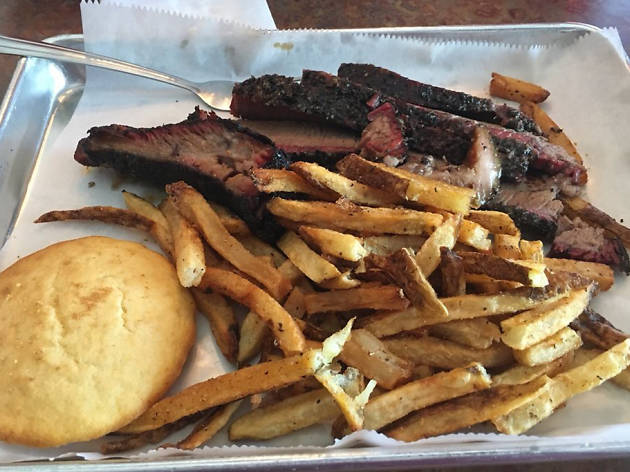 Photograph: Courtesy Yelp/Natalie E.
What is it: The perfect place to rest up and enjoy some comfort food.
Why go: When it comes to barbecue, Omaha ain't great at it. But thankfully the Tired Texan is. In fact it's probably the best grill joint in town – the brisket and smoked ribs will attest to as much.
Price: Bargain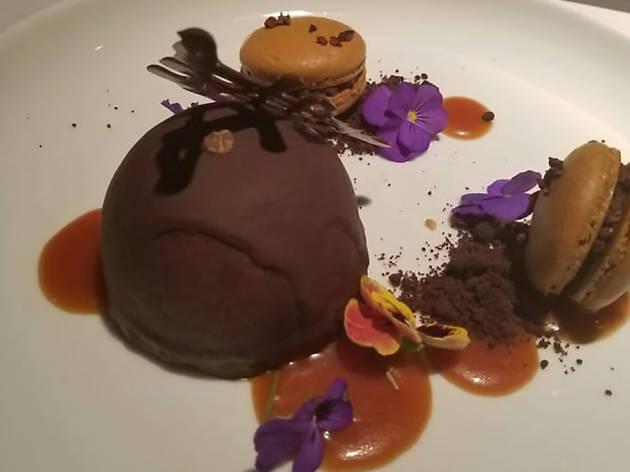 Photograph: Courtesy Yelp/Jess S.
What is it: High on atmosphere and technique, it is one of the city's most dynamic dining experiences.
Why go: Chef Tim Nicholson has twice made the shortlist as a semifinalist on the James Beard Rising Star Chef list. He creates some of the most singular plates anywhere in Omaha, hitting the right note between unusual and delicious, and you are sure to delight in all his attempts.
Price: Blowout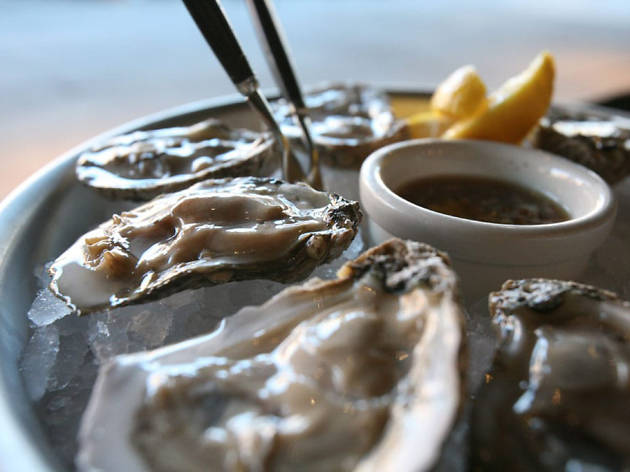 Photograph: Courtesy Yelp/Le Bouillon
What is it: With a name like Le Bouillon, this could only be a French restaurant.
Why go: Parisian-inspired small plates and oysters are the speciality here at this converted Old Market venue, which was once a fruit and veg warehouse. They even have an oyster happy hour between 3pm and 6pm, during which time you can get the salty delicacies for little over a buck each.
Price: Average
What is it: "Swanky vegan comfort food" from well-known vegan chef and author Isa Chandra Moskowitz.
Why go: When you think vegan, you might not think Omaha. But think again. Moskowitz serves comfort food staples like veggie burgers, mac and "shews" and an excellent vegan niçoise salad that will leave you satisfied.
Price: Average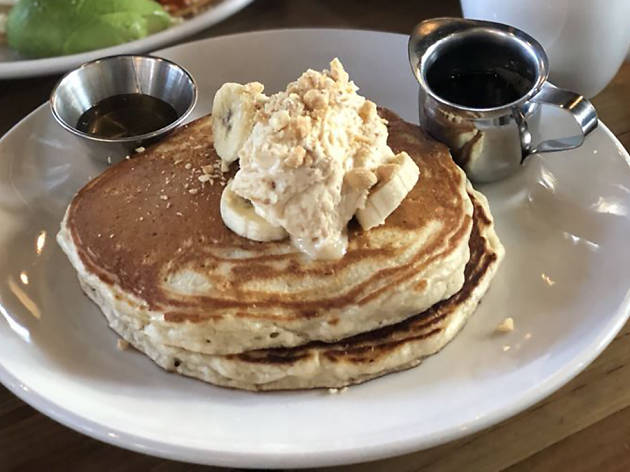 Photograph: Courtesy Yelp/Tia M.
11. Saddle Creek Breakfast Club
What is it: Diner classics like waffles and pancakes in an incredibly vogueish setting.
Why go: For a breakfast or brunch that'll soak up any hangover and satisfy all hunger pangs. Think crispy hash browns, fresh coffee from local roasters, homemade lox; and we haven't even touched on the irresistable banana pancakes…
Price: Bargain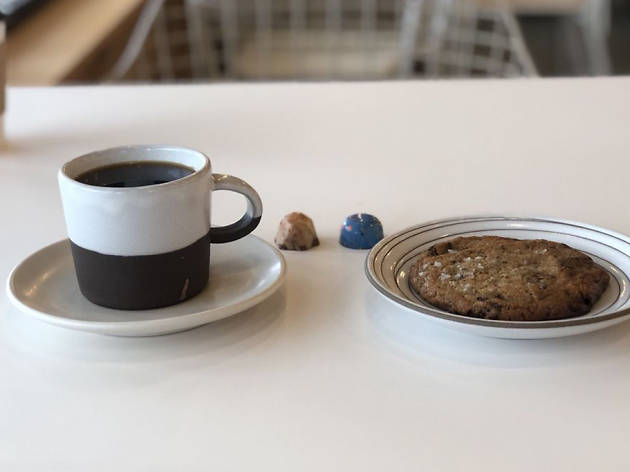 Photograph: Courtesy Yelp/Meg B.
What is it: The spot for some of the best baguette and pastries in Omaha, plus solid sandwich selections for breakfast and lunch.
Why go: Pastry chef Ellie Pegler returned to Nebraska after a stint baking at Marea, in New York, among other spots. She's also a sommelier and plans to soon add wine, cheese and charcuterie to the menu.
Price: Bargain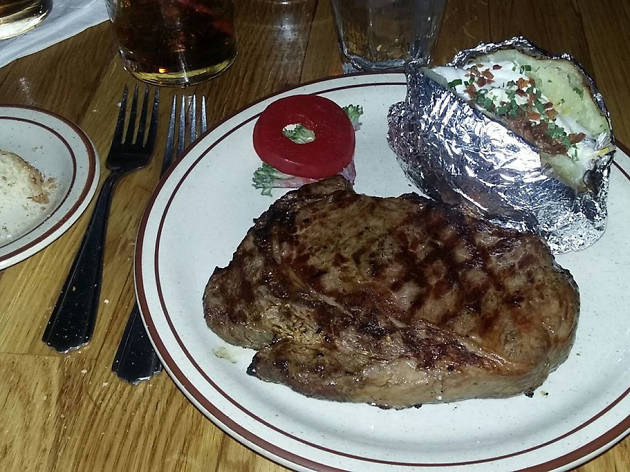 Photograph: Courtesy Yelp/Candice W.
13. The Drover Restaurant & Lounge
What is it: Old-school Omaha at its best, dipped in whiskey marinade.
Why go: When it comes to steak, you can't go wrong at The Drover. It's what they're kown for and it's easily one of the best steaks in town. They even know how to do salad right, with chilled metal plates.
Price: Pricey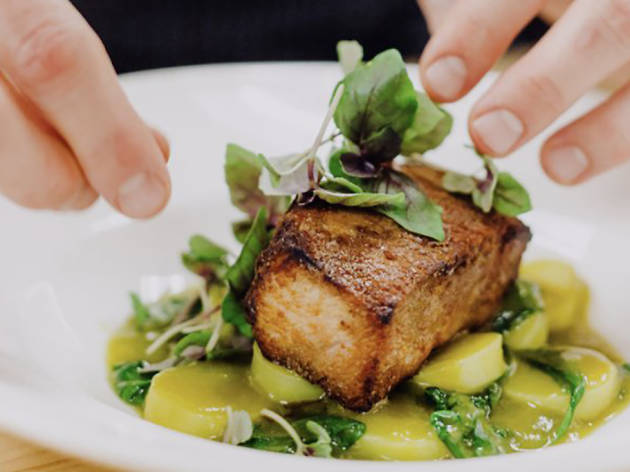 Photograph: Courtesy Yelp/Monarch Prime and Bar
14. Monarch Prime and Bar
What is it: The city's latest update on steak, with a fancy, house-dry aging program.
Why go: The interior of Monarch is sexy, perfect for a special occasion. The steaks are great, but so are the desserts and the restaurant's versions of classic cocktails. Have we convinced you yet?
Price: Blowout
Discover Time Out Market: the best of the city under one roof
More of the best in Omaha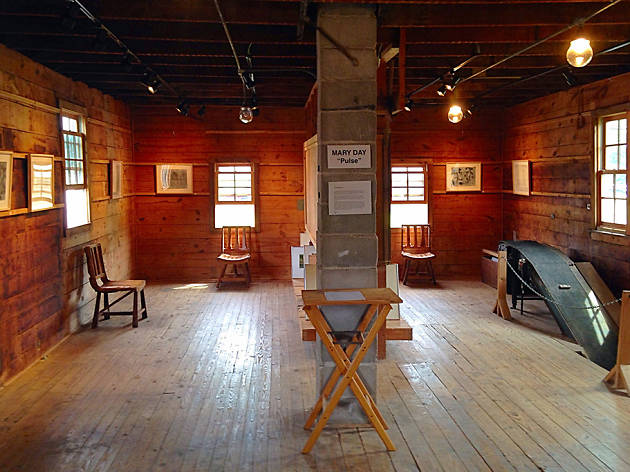 Photograph: Courtesy CC/Flickr/Shelby L. Bell
Known for the pretty great zoo that calls the city home, life in Omaha is about much more, including great patios made for people watching and old neighborhoods that have been transformed into cool hangout spots
Best selling Time Out Offers