Heads up! We're working hard to be accurate – but these are unusual times, so please always check before heading out.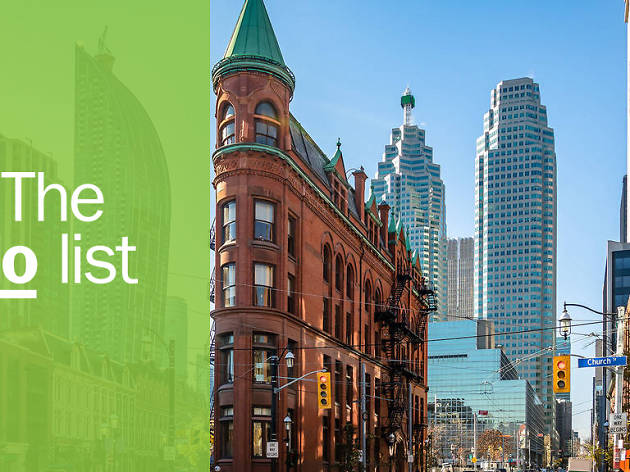 The 10 best things to do in Ontario
A pristine provincial park, offbeat attractions and fine cuisine are all among the best things to do in Ontario
Home to Canada's capital, Ottawa, and its largest city, Toronto, Ontario is a diverse province when it comes to culture, food, and geography. It's simultaneously an outdoor paradise for adventure-lovers, a foodie destination, and a place packed with some of the richest culture and history in the country. It's a great province for road tripping, and many of the items on this list are just a few hours away from Toronto on a weekend getaway. You can go from Canada's most densely populated urban area to some of its most pristine untouched wilderness in half a day.
Done something on this list and loved it? Share it with the hashtag #TimeOutDoList and tag @TimeOutEverywhere.
Find out more about how Time Out selects the very best things to do all over the world.
Things to Do in Ontario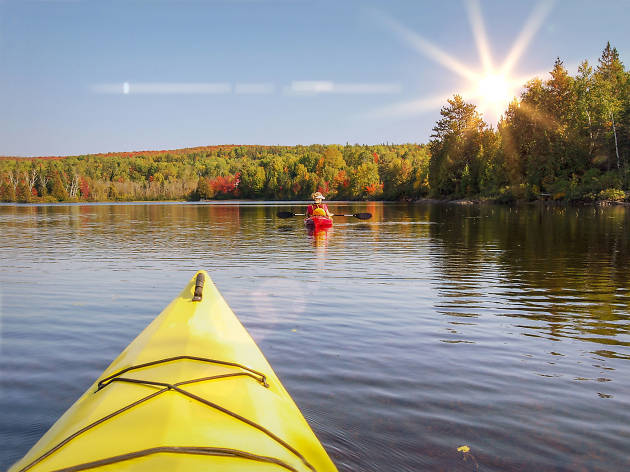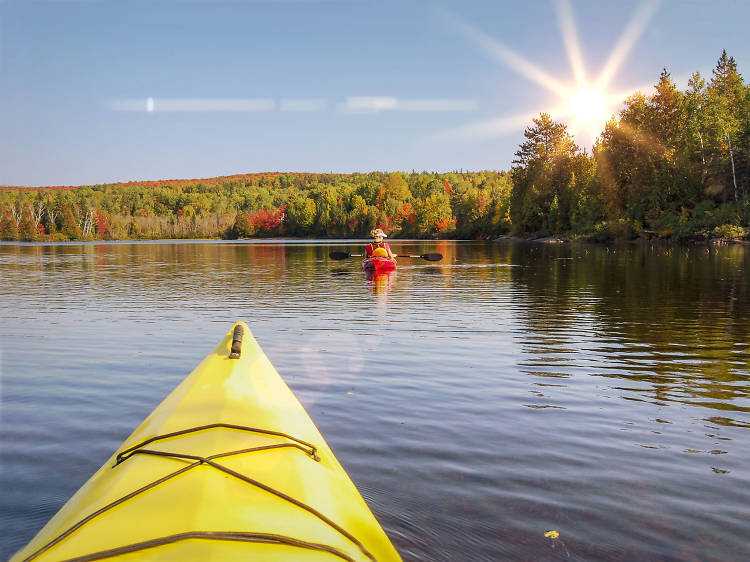 1. Algonquin Provincial Park
What is it? Canada's oldest provincial park sprawls almost 3,000 square miles – around a quarter of the size of Belgium.
Why go? The Group of Seven landscape painters, some of Canada's most prolific artists, were among the first people to put these picturesque pines, rocky outcroppings and serene lakes on the international map. No trip to Ontario is complete without venturing deep into Algonquin Park, preferably via canoe.
What is it? A boutique hotel in a Georgian building dating back to 1835, this was Niagara-on-the-Lake's first post office. The inn's lovely owners make homemade fruit preserves for breakfast.
Why go? One of the prettiest towns in Ontario, Niagara-on-the-Lake also happens to be at the heart of its best wine region. Make The Post House Inn your base and head out to explore family-run vineyards and wineries with Niagara Vintage Wine Tours. The world-famous Horseshoe Falls in Niagara Falls is just a half-hour drive south from here too.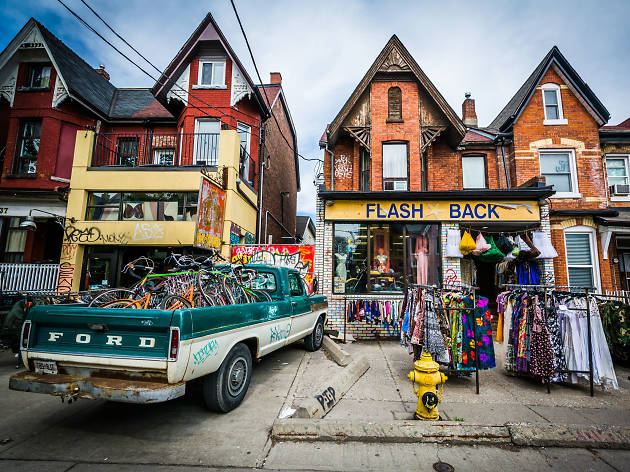 What is it? Toronto's most eclectic outdoor market, adjacent to Chinatown, is one of the most vibrant, multicultural areas of the city.
Why go? You'll find everything from Swedish-inspired Fika Café to Venezuelan spot El Arepazo and indigenous-inspired food at Pow Wow Café. Light up at cannabis-friendly Hotbox Lounge or go searching for the hidden entrance to speakeasy-style Cold Tea for cocktails. The melting pot vibe is a quintessential Toronto experience.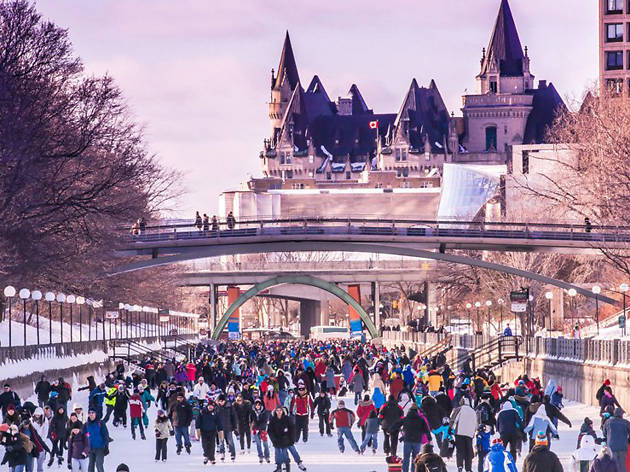 What is it? One of the best ways to enjoy Ontario's long, cold winters is to lace up and skate your way along the Rideau Canal, the waterway that connects Canada's capital, Ottawa, to Lake Ontario and the St Lawrence River.
Why go? Ontario's only Unesco World Heritage Site is also the world's largest skating rink. It's perfect winter fun and a great way to take in the historic sites of Ottawa.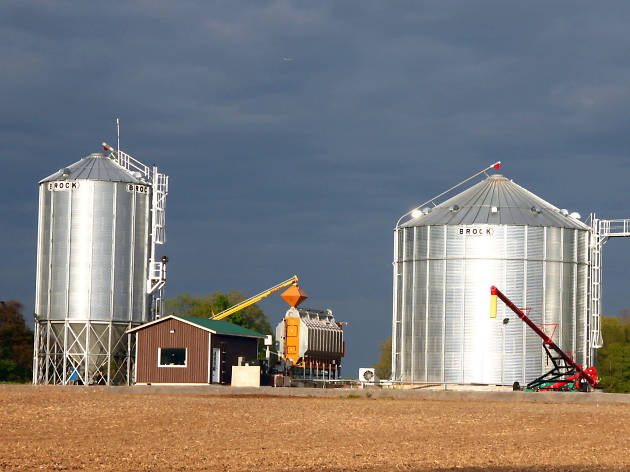 What is it? Wine lovers flock to Prince Edward County, Ontario's lesser-known wine region, for local gems such as Karlo Estates, Rosehall Run, Keint-He Winery and Three Dog Winery, with its outdoor pizza oven.
Why go? You can pick up some local wines, pack a picnic and head to Sandbanks nearby for a lazy beach day on this quaint peninsula.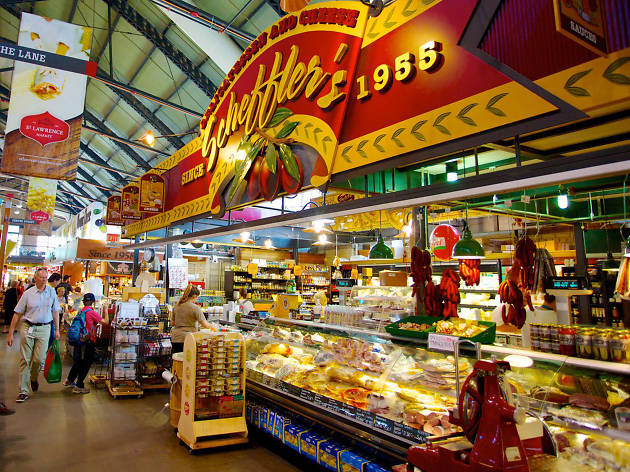 What is it? St Lawrence Market is the epicentre of Ontario's agricultural bounty, housed in a historic 1850s public gathering hall.
Why go? Come on Saturday between 5am and 3pm for the beloved farmers' market, and don't forget to stop by Carousel Bakery or Paddington's Pump – both known for their peameal bacon sandwiches.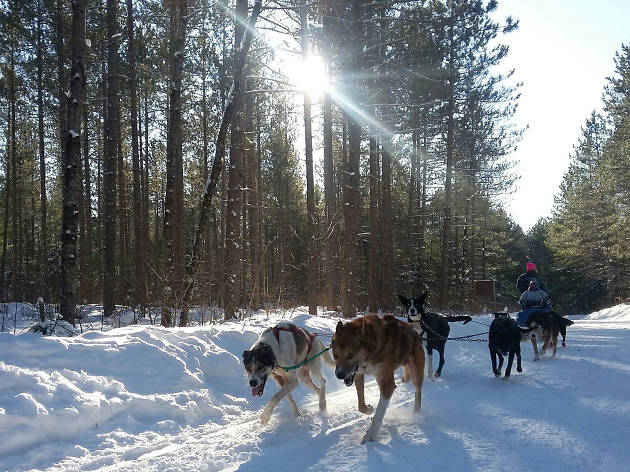 7. Chocpaw Dog Sled Expeditions
What is it? Chocpaw Dog Sled Expeditions in South River offers a very hands-on experience where you get to harness and drive your own team of sled dogs. Day trips run from 8.30am to 3pm daily.
Why go? Let your pack pull you excitedly through the snowy forest, stopping for photos and a hearty trailside lunch. There's nothing more Canadian than dog-sledding, and you'll want to take the whole pack home with you. Don't forget to pack your toque!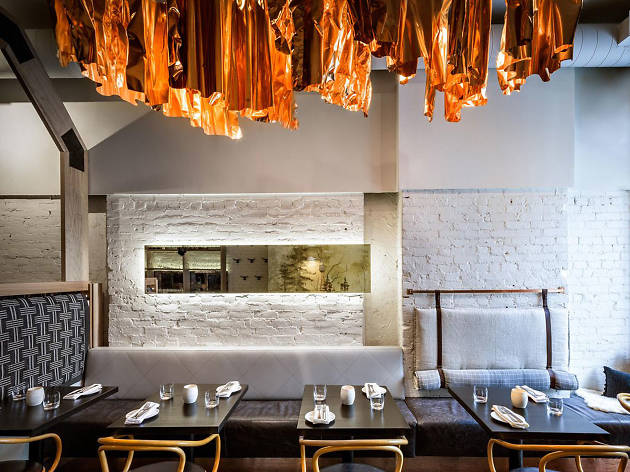 What is it? Toronto's Boralia restaurant has a menu inspired by historic foods eaten by Native Canadians, early settlers and immigrants in the eighteenth and nineteenth centuries.
Why go? For the pine-smoked mussels. To reveal the dish, your server will lift a glass dome, sending a fragrant, fog-like plume of pine smoke into the air that makes it feel like you're in the middle of the forest. This recipe dates from 1603. Best paired with a Gudrid the Viking cocktail, made with gin, mint, egg white, lime, cucumber and jalapeño.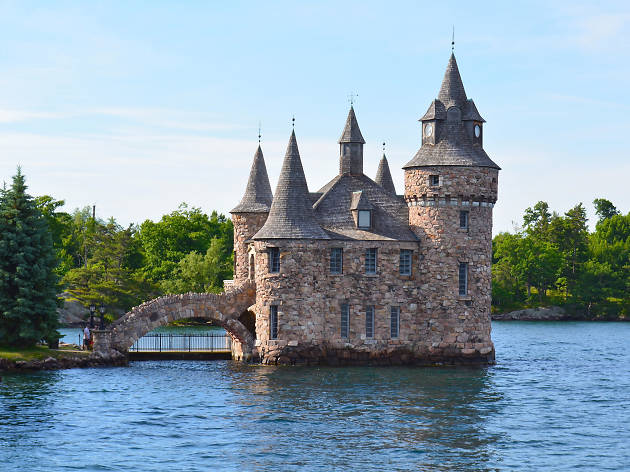 9. Boldt Castle, Thousand Islands
What is it? The magical Thousand Islands archipelago sandwiched between Canada and the US in the St Lawrence River is home to some dramatic, historic castles, and a visit here feels more like Europe than North America.
Why go? For Boldt Castle: in the middle of a forested isle, it's the most iconic. Built in 1900 as a millionaire hotel magnate's tribute to his beloved wife – who died suddenly before it was completed – the castle is only accessible by water, and is open for tours from mid-May to mid-October.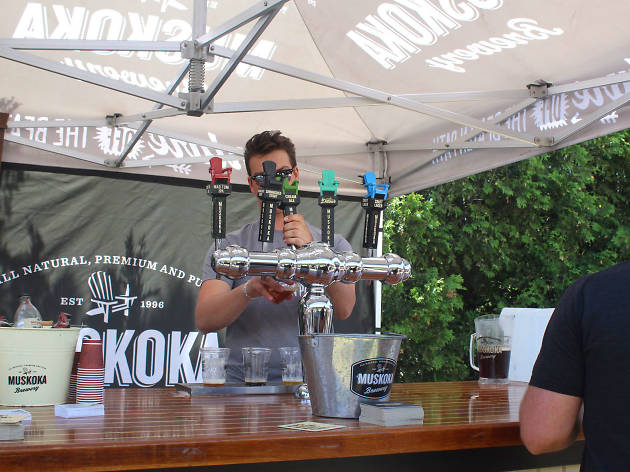 What is it? Visit Muskoka Brewery in the heart of Ontario's beloved 'cottage country' for its Cool As Cuke pale ale, made with cucumber and lemongrass. Sit and sip outside on the brewery's wooden Muskoka chairs, or take a six-pack to go.
Why go? While the area has some of the finest natural beauty Canada has to offer, Muskoka Brewery also runs events at the brewery, with classic Canadian games nights, food trucks and live music – plus some pleasingly balanced pilates and pints, and bootcamp and beer, sessions.