13 fabulous events in Orlando
From a strawberry-themed festival to the largest rodeo east of the Mississippi River, these events in Orlando are musts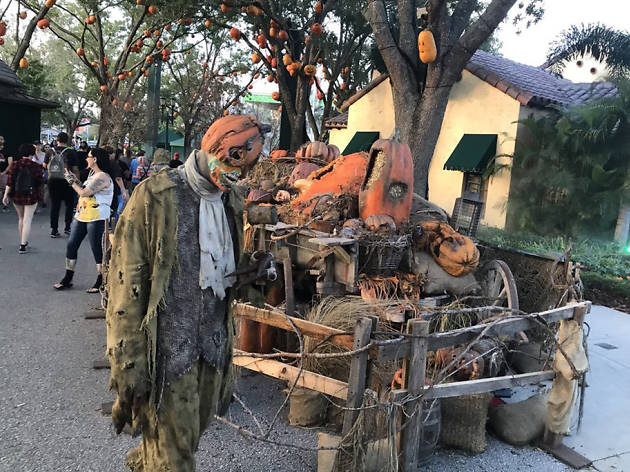 It's perpetually summer in Central Florida, which makes special events all the more important to mark the seasons because, well, the weather is pretty much always warm. Thankfully, Orlando plays host to several celebrations that commemorate the holidays, as well as the culture, art, athleticism, foods and restaurants that make the city oh-so-wonderful.
Whether you want to be scared out of your mind during Halloween or taste dishes from around the world without leaving the United States, you'll find a local event or festival that you'll want to return to over and over again each year.
We promise: the best events in Orlando will cater to you all—from museum-obsessed culture fiends to cinephiles and, of course, theme park lovers.
Best events in Orlando
1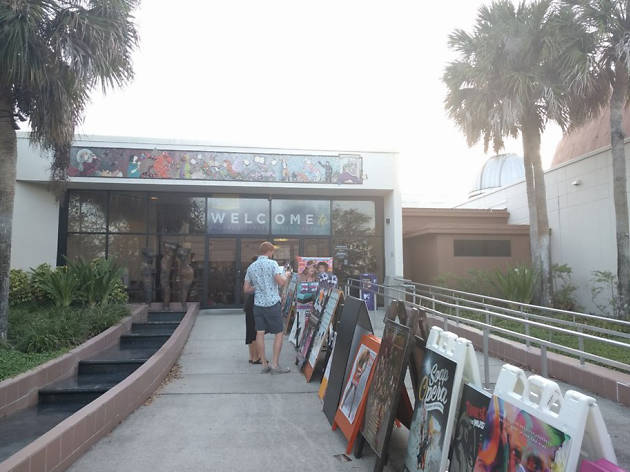 Photograph: Courtesy Yelp/Brian M.
When most folks hear the words "Orlando culture," their minds immediately conjure corny images of anthropomorphic animals and fake castles. Think again. For two weeks every May, one of the world's best performance festivals takes place in Orlando. From quirky cabarets to thought-provoking one-act plays, Orlando Fringe features dozens of unique music, comedy and theatrical acts starring both local and visiting artists. There are over 100 shows, so be sure to study the program and buy tickets in advance.
2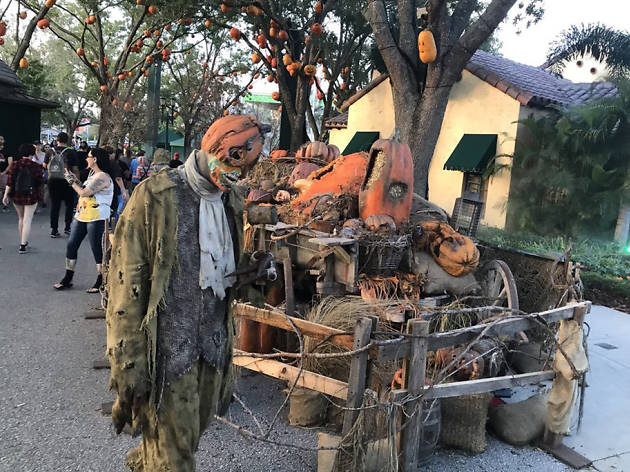 Photograph: Courtesy Yelp/Brian M.
For nearly 30 years, Universal Studios has been home to Orlando's freakiest Halloween celebration. Beginning in September, the theme park morphs on select nights into a knuckle-bitingly spooky hellscape with mazes and "scare zones" based on both original creepy concepts and those inspired by popular horror franchises, such as The Purge, Halloween and Friday the 13th. With top-notch production values, the event has become immensely popular. It's worth considering upgrading a standard ticket with a pass that allows you to skip ahead and not worry about the long lines.
3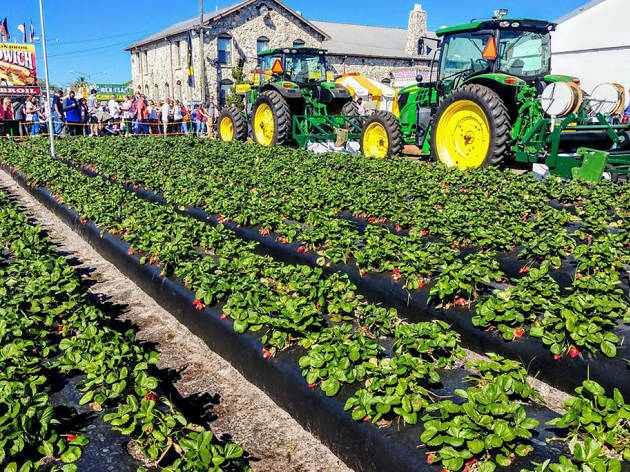 Photograph: Courtesy Yelp/Mark D.
Florida Strawberry Festival
Where else can you say you've tried a strawberry burger? For an annual homage to all things strawberry, head about an hour outside Orlando to Plant City, an agriculturally vital area that boasts about 10,000 acres of strawberries. The 11-day extravaganza draws over 500,000 attendees for a delicious mix of attractions, eating contests and concerts. It's a berry good time for all ages. (Sorry, we couldn't resist.)
4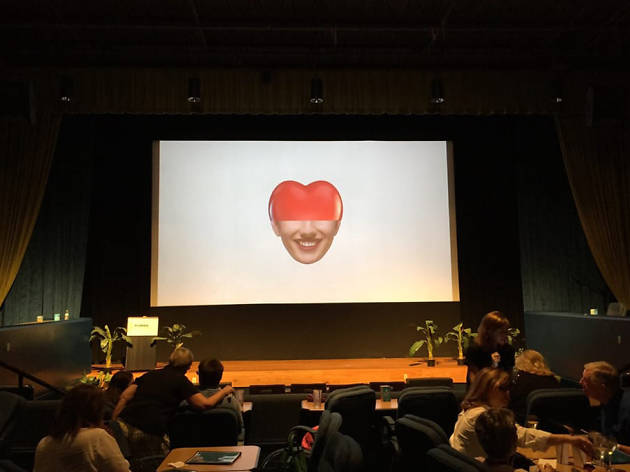 Photograph: Courtesy Yelp/Danielle Z.
The Enzian, the city's beloved independent cinema, helps organize this annual movie festival where the work of filmmakers from around the globe is showcased at venues across Central Florida. The festival screens over 180 films in genres ranging from cerebral to comical. Who knows? You just might see an Oscar contender waaaay before all your friends.
5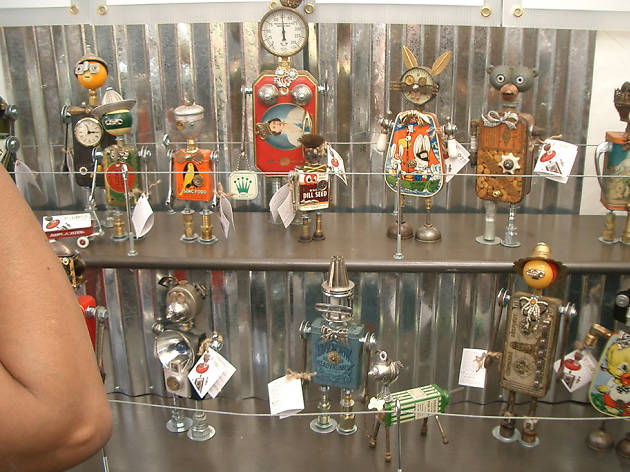 Photograph: Courtesy flickr/cc/inazakira
Winter Park Sidewalk Art Festival
One of the nation's oldest and most prestigious juried outdoor art festivals, this sprawling event is held each March along Park Avenue in the trendy neighborhood of Winter Park. Each year, the happening draws more than 350,000 visitors to see the works of over 200 artists whose mediums include watercolors, sculpture, glass and almost anything else you can imagine. Whether you're an art collector or gawker, it's worth a visit.
6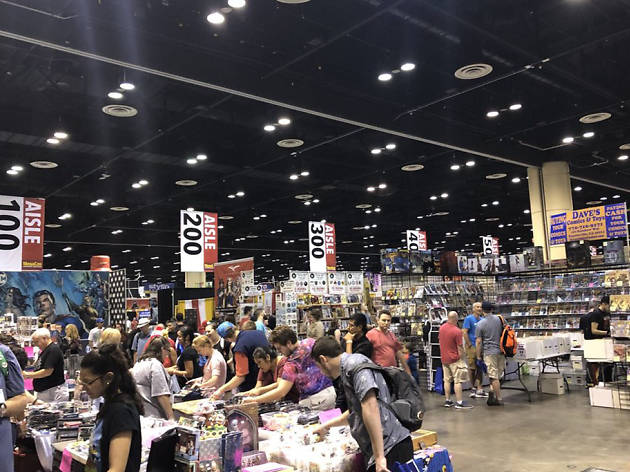 Photograph: Courtesy Yelp/Alison M.
You don't need to go to San Diego to totally geek out. Central Florida's largest comic and media convention draws big names from the realms of TV, film, comics and more for a mammoth pop-culture fest held every year at the Orange County Convention Center. In addition to celebrities, MegaCon is heavily populated by fun-loving cosplayers, those costumed folks who bring fictional characters to life outside of a theme park.
Decades before Walt Disney bought a huge chunk of Central Florida real estate, Harlem Renaissance writer Zora Neale Hurston called nearby Eatonville home. The historic hamlet is one of the first self-governing, all-black communities in the U.S. The Zora! Festival pays tribute to the Mules and Men and Their Eyes Were Watching God author's impact on African-American culture with art shows, live performances and food booths.
8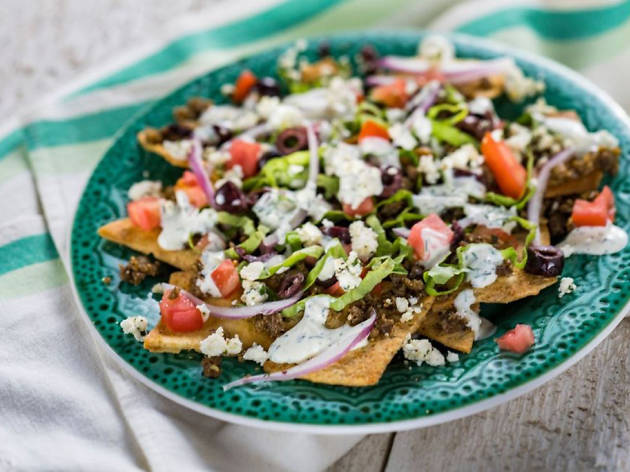 Photograph: Courtesy Yelp/Epcot Food and Wine Festival
Epcot Food and Wine Festival
Every fall, Disney's kookiest theme park becomes magically delicious. In addition to the usual array of country-themed pavilions offering regional dishes and drinks, temporary pop-up booths representing different cuisines and destinations like Greece and Australia expand Epcot's culinary reach. There are also cooking demonstrations and live entertainment from such acts as Wilson Phillips and Kenny G.
9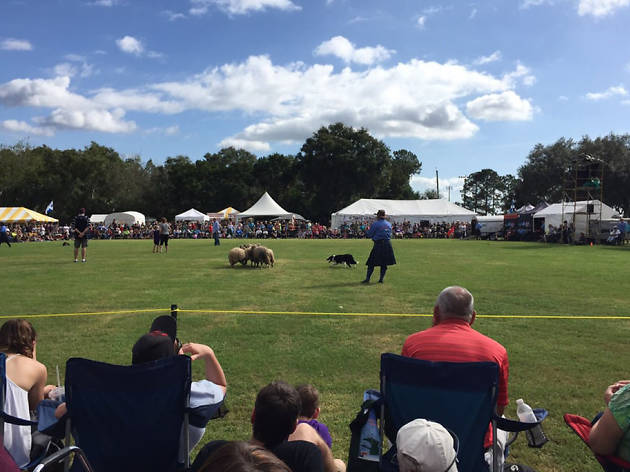 Photograph: Courtesy Yelp/Leala V.
Central Florida Scottish Highland Games
Orlando transforms into the Highlands once a year for a weekend-long outdoor bash. Come for the feats of athleticism, such as the stone put and hammer throw. Stay for the shortbread cookies and whiskey. If that's not enough, sheep-herding border collies are on hand to pose for selfies. Don't worry if you forgot to pack your kilt. Vendors will be on hand to help you select the perfect tartan.
10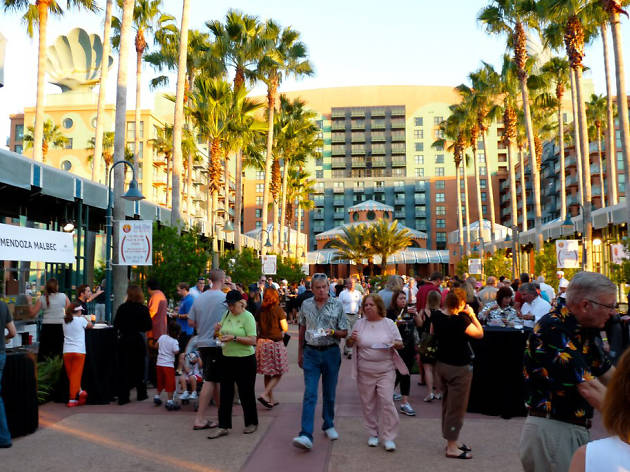 Photograph: Courtesy flickr/cc/Leigh Caldwell
Disney World Swan and Dolphin Food and Wine Classic
There's no excuse to be hangry during this soirée. Every year, Disney's palatial Swan and Dolphin hotels become a gastronomic fantasyland populated by dozens of chefs, winemakers and other gourmands. In addition to the all-you-care-to-eat-and-drink feast, you can also expect lessons in wine pairing and cheesemaking, as well as a boozy brunch affair for those who are still craving something deliciously filling.
11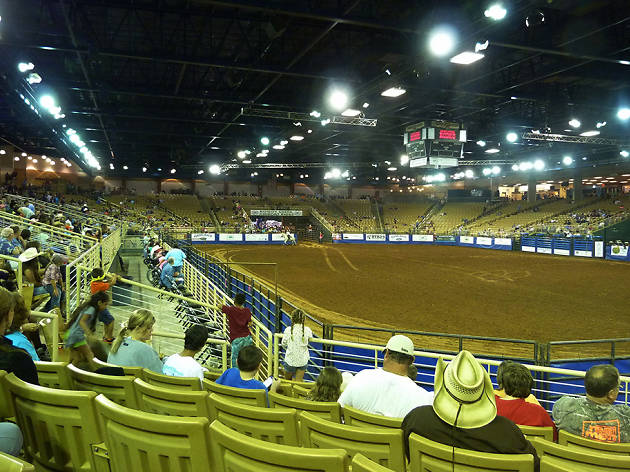 Photograph: Courtesy flickr/cc/Rusty Clark
With bucking bulls and trick-riding cowboys, this hoof-stomping hootenanny held in nearby Kissimmee every February is the largest rodeo east of the Mississippi River. From its humble beginnings as a gathering of Osceola County ranchers in the 1940s, the volunteer-run event has grown into an epic family-friendly celebration of rodeo culture held in a massive 8,000-seat arena. Cowboy hats and boots are not only welcome—they're encouraged.
12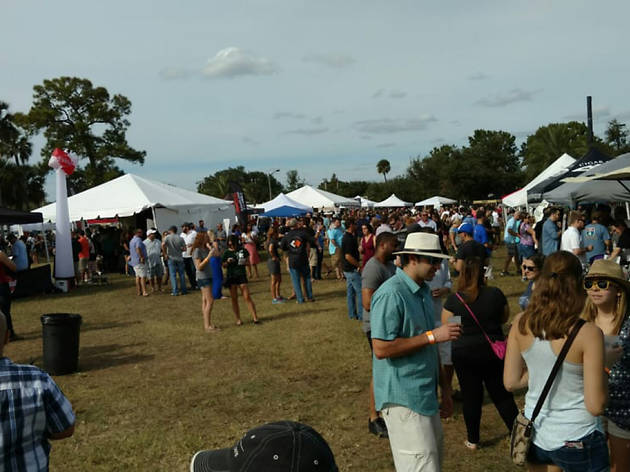 Photograph: Courtesy Yelp/Chris R.
The craft brewing scene in Central Florida is booming. That's extremely evident at this gathering of more than 3,000 beer lovers. The 21-and-over spree features unlimited tastings of brews from both local and international makers. Although children aren't allowed, the Orlando Beer Festival happens to be a pet-friendly event.
13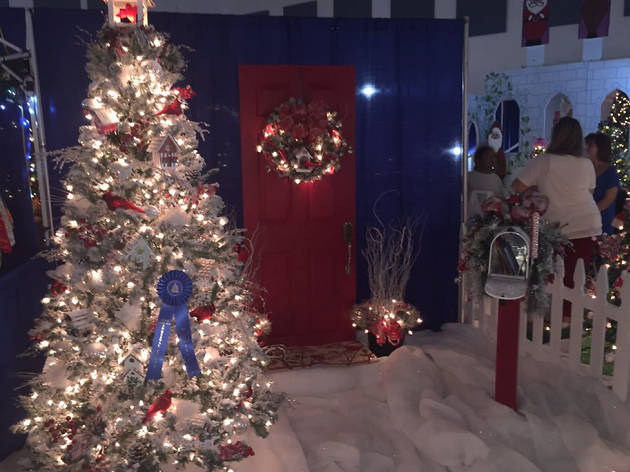 Photograph: Courtesy Yelp/Amber B.
The Orlando Museum of Art becomes a glamorous wonderland during this annual fête marking the beginning of the holiday season. There are glittering trees, jolly gingerbread vignettes and gorgeous handmade wreaths to admire. The best part? You can cross some Christmas shopping off your to-do list while getting into the holiday spirit. Many of the ornaments and decor on display are designed by local artists and available for purchase.
If you're craving a cultural deep-dive...
From the Morse Museum's collection (the largest in the world) of Louis Comfort Tiffany's works to Cornell Museum's recent exhibit dedicated to European art, you're in for an artistic treat.