The 11 best free things to do in Orlando
From gazing at a gator chomp down his lunch to a trip to the museum, these are the best free things to do in Orlando
With theme park admission alone going for over $100 a day—not to mention the price of food, souvenirs and a poncho for those afternoon showers—Orlando doesn't seem like a city where anything can be done on the cheap. Think again.
Follow our guide to the best free things to do in Orlando and you'll realize that you don't need to clear out your savings account for a good time. Why not learn how to draw, for example? Or escape to one of the city's best museums? Even watching a gator chomp his lunch sounds magnificent, doesn't it?
Easily offset the cost of a trip to the theme park capital of the world by following our guide of things to do on the cheap. Orlando awaits.
Best free things to do in Orlando
Photograph: Courtesy Yelp/Victoria N.
1. Popcorn Flicks in the Park
The Enzian Theater, the city's popular independent cinema, hosts free movie screenings on the second Thursday of each month in Winter Park's charming Central Park. The films—past selections have included Willow and Beauty and the Beast—begin at sunset. Attendees are encouraged to bring snacks, beverages and blankets. As always, check the weather before plopping down for the feature presentation.
Photograph: Courtesy Yelp/Lamarr W.
2. Fort Christmas Historical Park
There's no admission cost to visit this full-size replica of the wooden outpost built by U.S. soldiers on—you guessed it—December 25 during the Second Seminole Indian War in 1837. The picturesque park, which is located about 20 miles outside of Orlando, includes restored pioneer homes showcasing the architecture of the time period, as well as exhibits on farming, hunting and fishing. Pack a lunch: there are plenty of places for the perfect picnic setup.
Photograph: Courtesy Yelp/Cornell Fine Arts Museum
On Rollins College's campus in the posh Winter Park neighborhood, this art museum boasts more than 5,500 works, including Renaissance and Baroque paintings, Restoration-period portraiture, early American modernism and even abstract works. There's never a charge for admission and free docent-led tours are offered on the weekends. What else could you even ask for?
Every evening, Universal Orlando Resort's posh Loews Portofino Bay Hotel hosts the Musica della Notte concert. Beginning at sunset from a balcony overlooking the property's Harbor Piazza, classically trained singers belt out opera standards mixed with pop tunes. The cost? Gratis! The Italian-themed hotel is accessible through either a lush walking path or a free water taxi service from Universal CityWalk, the resort's Vegas-like shopping and dining district that's also worth checking out. Parking there is free after 6pm.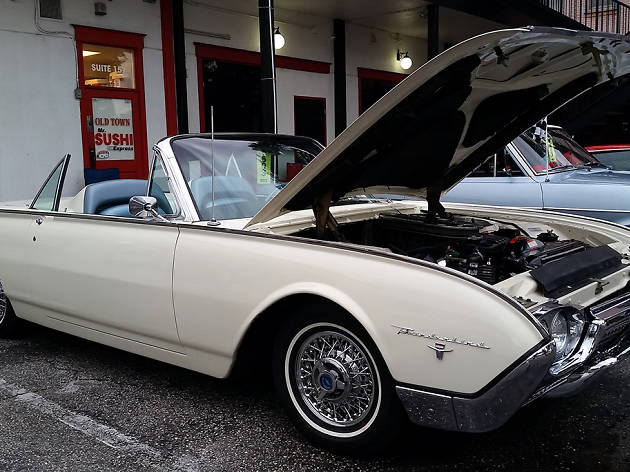 Photograph: Courtesy flickr/cc/Michel Curi
5. Saturday Nite Classic Car Show & Cruise
Every Saturday night in nearby Kissimmee—the retro-themed destination lined with shops, eateries and amusement rides—a classic car show takes over the streets. Resembling a scene out of American Graffiti, owners of 1987-and-older rides cruise down the street beginning at about 8:30pm before lining up their vehicles for admirers. In addition to the car show, expect free live entertainment in the heart of Old Town almost every night of the week.
Photograph: Courtesy Yelp/Disney's Art of Animation Resort
6. Disney's Art of Animation Resort
Ever wanted to learn how to draw a portrait of Mickey Mouse that doesn't resemble Pennywise from It? Consider stopping by Disney World's Disney's Art of Animation Resort for free daily drawing lessons. The 30-minute sessions are geared towards children, but adults are welcome to grab a pencil and paper and join in on the artistry. The classes are usually held a few times a day, so be sure to ask the hotels for the schedule.
Photograph: Courtesy Yelp/Michelle M.
Florida is synonymous with alligators, so a trip to the Sunshine State wouldn't be complete without spotting at least one of the famous critters. The Black Hammock on Lake Jesup, home of the largest concentration of the reptiles in the United States, offers free gator feedings on Sundays. If you want to splurge, take one of Black Hammock's airboat rides across the 16,000-square-foot lake for a thrilling look at Florida's wildlife.
Photograph: Courtesy Yelp/Marcela L.
Orlando isn't exactly known as a bike-friendly haven. However, on the last Friday of each month, cyclists swarm downtown for Critical Mass. With roads blocked to traffic, the community-organized ride provides bikers the chance to safely pedal through downtown, starting at Loch Haven Park.
Photograph: Courtesy Yelp/Alexandre H.
Really want to visit a Disney theme park minus the admission prices? Head to Disney Springs, the resort's expansive shopping and dining district, where parking is always free and it doesn't cost anything to soak up the enchanting atmosphere. There's often live entertainment on the lakeside Marketplace Stage, and everyone is welcome to play with the buckets of bricks outside the Lego Imagination Center.
Photograph: Courtesy Yelp/Orlando Brewing
Florida's craft beer scene is booming. You can experience that for yourself by hopping over to Orlando Brewing. During the 30-minute free tour, a brewmaster will explain the site's history and approach to making organic beer. Don't forget to stop by the tap room beforehand to grab a pint for the tour.
Photograph: Courtesy Yelp/Tupperware Confidence Center
11. Tupperware Confidence Center
At the plastic container pioneer's headquarters, there's a small but chic museum stocked with exhibits navigating the company's history and innovations. (Did you know the Tupperware party launched because customers didn't initially understand how to use food storage systems' lids in stores?) It's free and actually fun to marvel at Tupperware doodads from the 1940s to today. Afterwards, head to the gift shop, where almost everything from the catalog is available for purchase.
Looking for more fun-filled activities?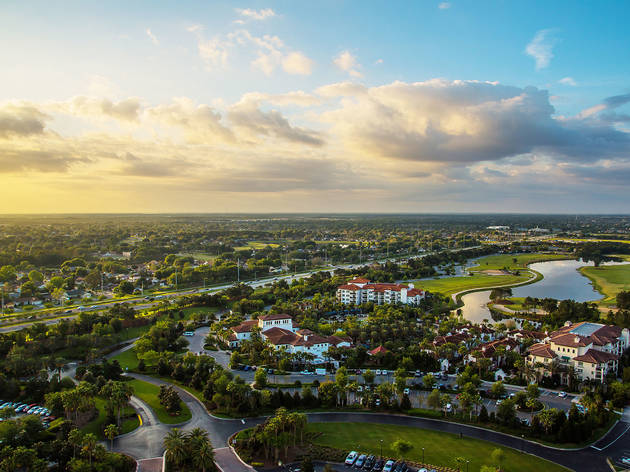 The best things to do in Orlando includes much more than just hanging with Mickey and looping through the sky at 150mph. Orlando offers amazing outdoor adventures for the wild at heart—want to wrestle a gator? You can do that. And the world's top chefs are making inroads here, too—that's Iron Chef Masaharu Morimoto serving some of America's best sushi (in Disney Springs, no less).
Best selling Time Out Offers