Heads up! We're working hard to be accurate – but these are unusual times, so please always check before heading out.
The 13 best things to do in Oslo
Explore Norway's capital, from museums to the hip Grünerløkka district, when tackling the best things to do in Oslo
Wedged between mountains and sea, Oslo is not only one of Europe's greenest capitals, but it is also, arguably, the capital of Scandi cool, home to a wide range of things to do. Oslo's once rusty docks have been transformed into architectural wonders, while other lesser-known parts of its industrial past have been revamped, and are now home to lively food halls, bars and art galleries showcasing leading works, including those by Oslo's celebrated painter, Edvard Munch. With world-class museums, the hip Grünerløkka district, a burgeoning coffee culture and fine restaurants serving both Nordic and international cuisine, there's something for everyone in this fun, compact and vibrant city in Norway.
Done something on this list and loved it? Share it with the hashtag #TimeOutDoList and tag @TimeOutEverywhere. Find out more about how Time Out selects the very best things to do all over the world.
Best things to do in Oslo
Nasjonalmuseet
What is it? Established in 1837, this is Norway's largest public collection of art. Highlights include Edvard Munch's The Scream, Gustav Vigeland's Mother and Child sculpture and an entire room dedicated to art depicting fairy tales.
Why go? If you're time-poor but want to see work by Oslo's most famous son, head here. The Munch Museum is only two stops on the Metro, but the National Gallery is right in the city centre. Get an Oslo Pass to see them both.
Viator
What is it? In summer, the water bustles with sailboats and the islands that dot the inner Oslo Fjord – including Hovedøya and Gressholmen – are ideal for swimming, beach picnics and hiking.
Why go? It only takes five minutes by ferry to reach the main island, Hovedøya, with its lush forests, beaches and monastery ruins – and costs just 35 NOK (same as a bus). Buy a day pass and jump from island to island, or book a guided tour.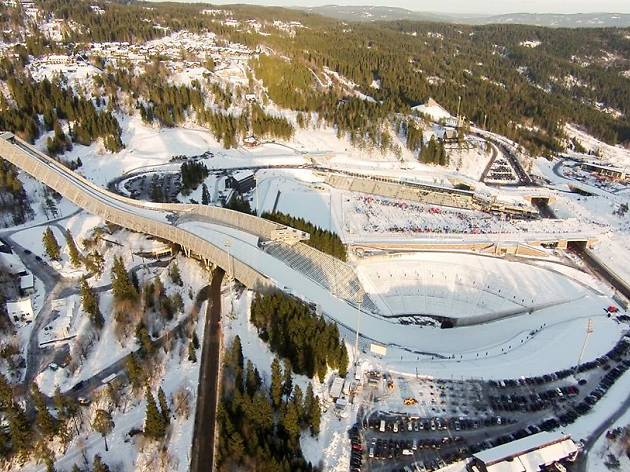 Sky Photo
What is it? A huge Olympic ski jump, located within easy reach of the city by Metro, with a viewing platform and a museum that delves into skiing history and polar exploration, plus snowboarding and modern skiing.
Why go? No trip to Oslo is complete without taking in the panoramic vistas from the top of this impressive tower – the best views in the city. Book a whole day tour, including the ski jump.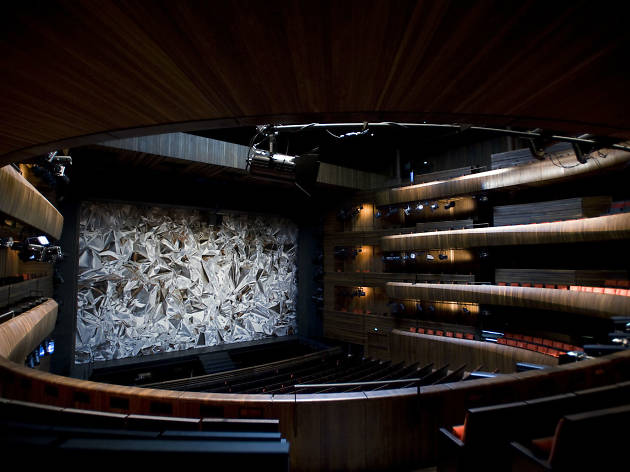 Erik Burg
What is it? One of Scandinavia's most iconic modern buildings, the Opera House celebrates its 10th anniversary this year. Designed to resemble a glacier rising out of the fjord, its prime role is to showcase opera and ballet performances.
Why go? In many ways, this building marked the start of a new era for Oslo and the regeneration of its waterfront. Don't miss a walk on top of its roof for a superb architectural experience – with wonderful city views to boot.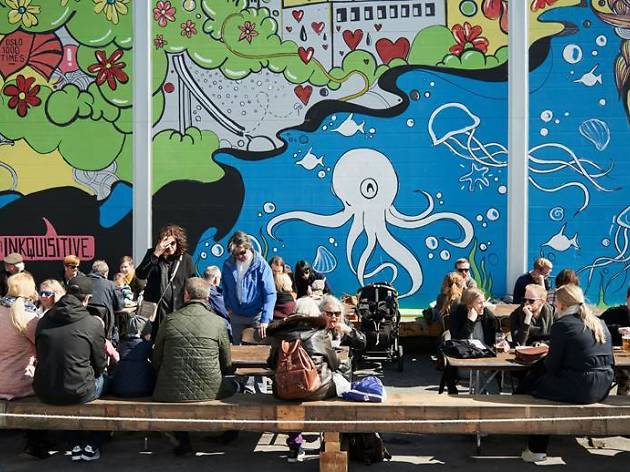 VippaOslo
What is it? The city's new food court, located inside an old industrial building. The various stalls serve a mixture of affordable, international cuisine, such as pulled pork tacos and crab sandwiches.
Why go? Its location at the tip of the city makes it slightly off the tourist route. It's popular with locals who enjoy the eclectic mix of Oslo's food cultures in a relaxed atmosphere with superb sea views.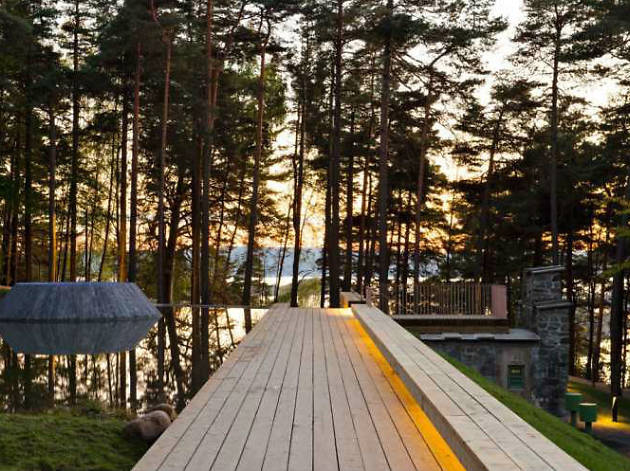 IVAR KVAAL/EKEBERGPARKEN
6. Ekeburg Sculpture Park
What is it? Around a 30-minute walk from central Oslo, this wooded park featuring 31 sculptures beautifully overlooks the city, and is where Munch found his inspiration for The Scream.
Why go? Always open and free to visit, the park features works by artists including Salvador Dali and Damien Hirst and has a top-notch restaurant, Ekebergrestauranten (we recommend the mussels).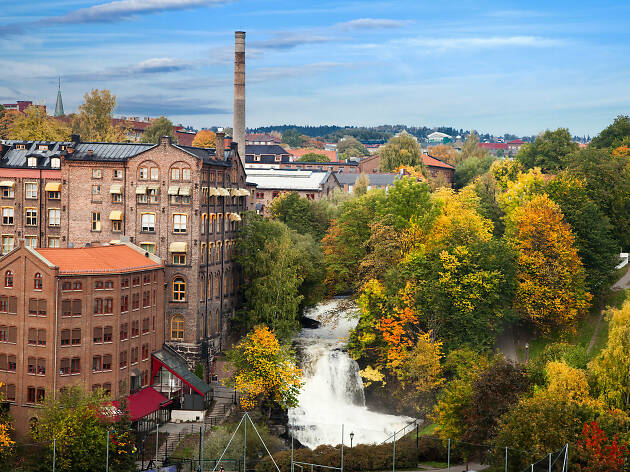 Photograph: Shutterstock
What is it? The 5.1 mile-long Akerselva river starts at Lake Maridalsvannet and flows right through to downtown Oslo, dividing the east and west sides of the city. The trails along the river are perfect for hiking and cycling.
Why go? Strolling along the river is a great way to explore different neighbourhoods, including Grünerløkka, the hipster area, where you'll find vintage boutiques, quirky cafes and pubs stretching along the riverbanks. Try Nedre Foss Gard for al-fresco dining and Ingensteds night club.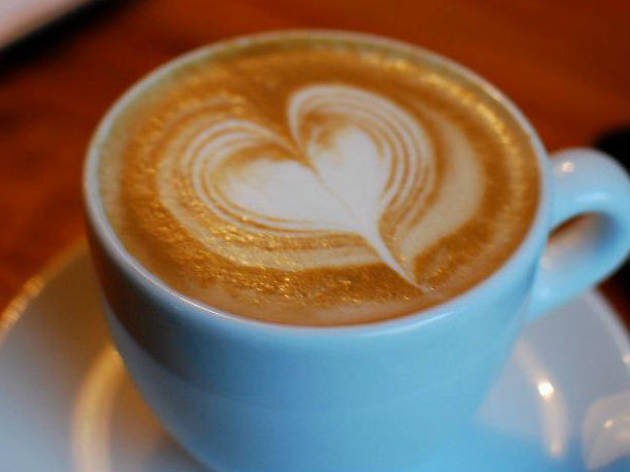 Tim Wendelboe
What is it? Oslo is having a coffee moment, with world champion baristas such as Tim Wendelboe importing, roasting and grinding coffee beans with pizazz. There are dozens of independent coffee shops popping up all over town, serving everything from black, filtered brews to espressos.
Why go? Norwegians are the world's second-biggest coffee drinkers so to skip sampling their 'lightly roast' drink it is to miss a key part of local cuisine. Try it at Tim Wendelboe.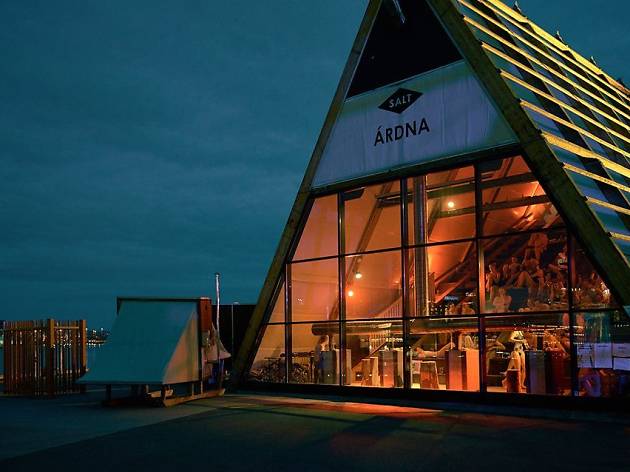 SALT
What is it? One of the coolest things to do in Oslo is to sizzle in an urban sauna. The harbour has a number of places where you can heat up beside the coals – before a refreshing plunge in the fjord.
Why go? The health benefits of saunas are well-documented and this is a great way of embracing local life. SALT is a nomadic art project where you can relax in water-filled barrels, while KOK is a floating sauna with epic fjord views.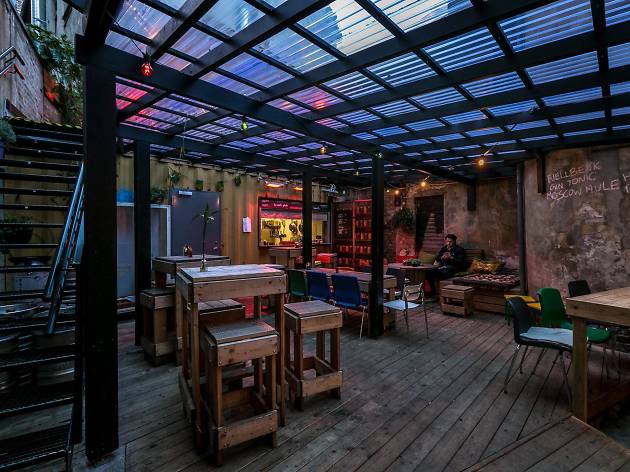 Marian Broz(Mario)
What is it? Housed inside one of the oldest brick buildings in downtown Oslo, this 'hidden' speakeasy bar serves avant-garde cocktails made with spirits distilled on site and featuring quirky ingredients, such as Norwegian brown cheese, ginseng and horseradish.
Why go? Find out for yourself why this was named among the top 20 bars in the world. It also has a cider bar, outdoor kitchen and greenhouse growing plants and herbs used in drinks and food.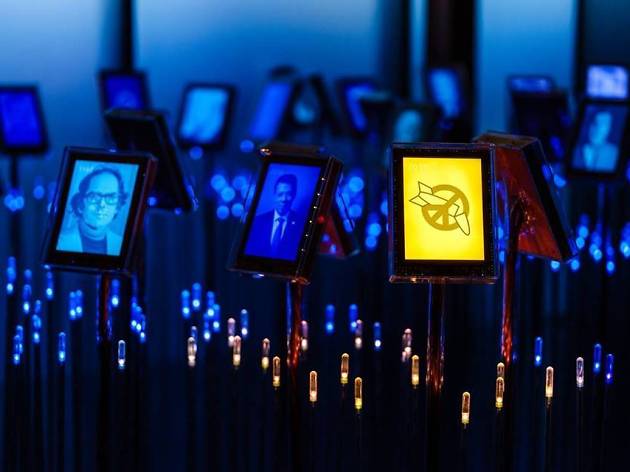 Johannes Granseth / Nobel Peace Center
What is it? Opened in 2005, this interactive exhibition is dedicated to the acclaimed Peace Prize and its previous winners. While the permanent exhibition is about the winners, its ever-changing exhibits range from photos capturing extreme wealth to those examining anorexia.
Why go? It offers a fascinating insight into the significance of the Peace Prize, as well as issues relating to war, peace and conflict resolution. It's also super family-friendly, and children under 16 get in free.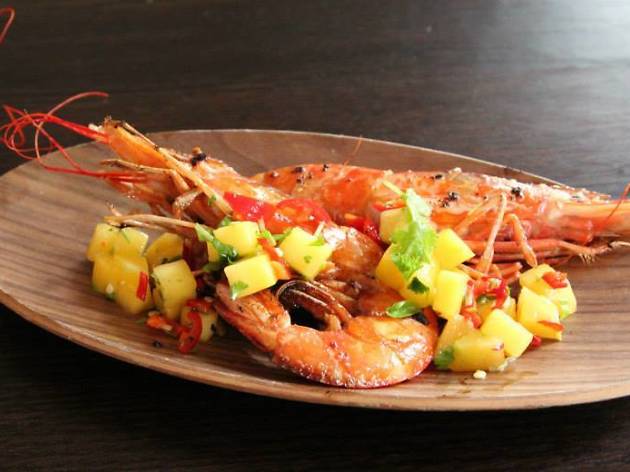 Bon Lío
What is it? A cute little local gem serving delicious and authentic Spanish tapas, wine and cocktails in a relaxed and friendly atmosphere. Head chef and owner Cato Wara was born in Norway, but grew up in Mallorca, so his cooking is Nordic-Spanish.
Why go? It's an intimate space – seating only around 35 diners – and is often packed, so book ahead. It's not cheap – the set menu costs 865 NOK excluding drinks – but for that you get ten scrumptious courses made with the finest Spanish and Norwegian ingredients.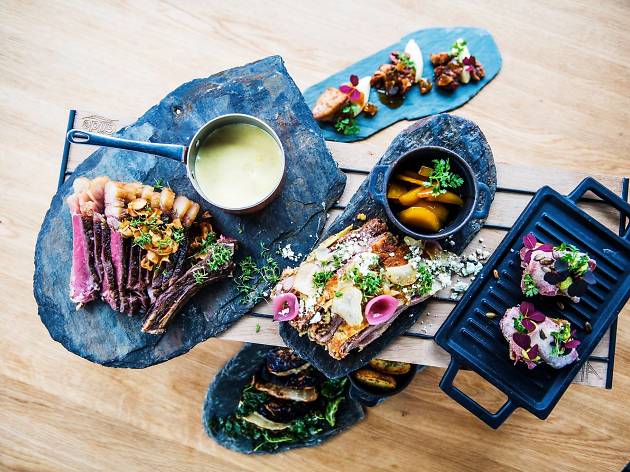 Vaaghals
What is it? Located in the Barcode area, a short walk from Oslo's central station, this restaurant is a great place to come and sample traditional Norwegian dishes and sharing platters with friends in a laid-back atmosphere.
Why go? If you want to experience a uniquely Norwegian way of communal dining, this is it. The restaurant celebrates 'skifte', an old tradition where food is passed around the table, with sharing plates made using fresh, locally-sourced seasonal ingredients.