Heads up! We're working hard to be accurate – but these are unusual times, so please always check before heading out.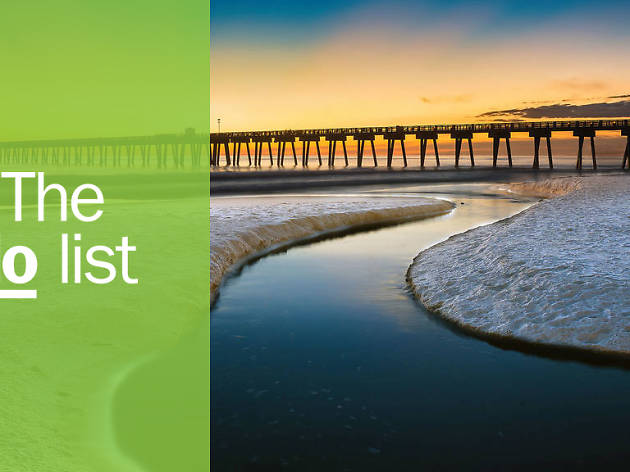 The 12 best things to do in Panama City Beach
Looking for things to do in PCB? Check out historical parks, go golfing and find out why this isn't just a spring break destination.
Having cut ties with its spring break reputation, Panama City Beach has asserted itself as a year-round, family-friendly destination. More than your typical beach town, PCB's unique character brings in visitors who return to its beaches year after year and across generations. With 27 miles of sugar-white sand beaches fronting the brilliantly blue-green Gulf of Mexico, state parks offering a variety of activities on both land and water, and a solid local dining scene – it's easy to see why many have chosen PCB as their go-to vacation destination.
Done something on this list and loved it? Share it with the hashtag #TimeOutDoList and tag @TimeOutEverywhere.
Find out more about how Time Out selects the very best things to do all over the world.
Best things to do in Panama City Beach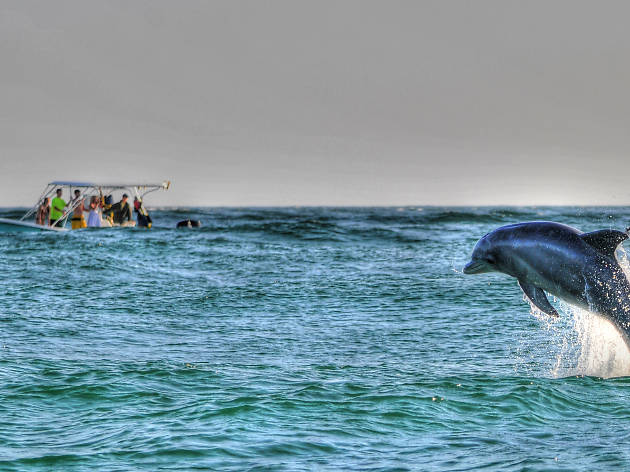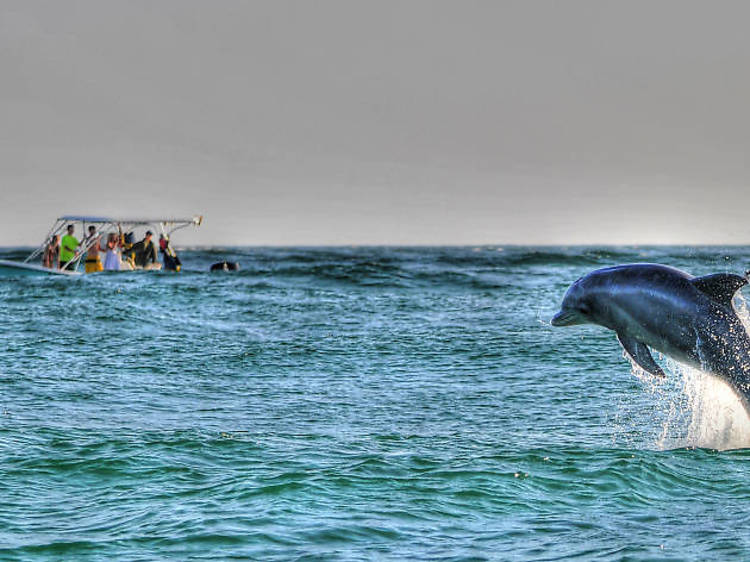 1. St. Andrews State Park
What is it? A large park with trails, fishing piers and more.
Why go? St. Andrews is one of the best places to soak up the natural beauty of the area, from a sweet snorkeling and diving spot in a jetty-protected 'kiddie pool' (as it's known by locals) to two fishing piers and nature trails. There are many ways to spend the day at St Andrews, whether you're a beach bum looking to lay out on the sand or want to try your hand at paddleboarding.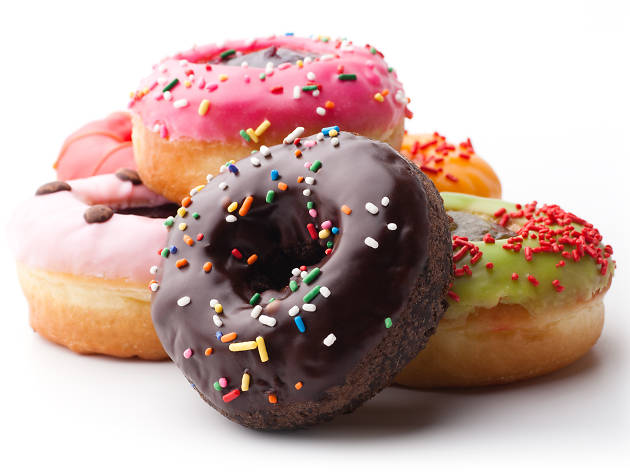 2. Thomas Donut & Snack Shop
What is it? A casual beachfront stop for the best donuts in Panama City Beach.
Why go? Though it's been around for almost 50 years, you'll still find an early morning line comprised of locals and tourists alike, hungry for breakfast biscuits and, of course, donuts. Do yourself a favor and pick up a glazed donut – simplicity at its finest – take a seat on the deck, and watch the waves roll in. Pro tip: there's a second line inside that many don't know about.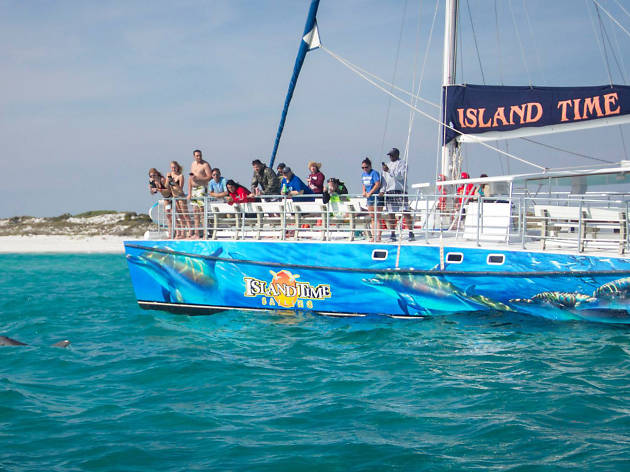 What is it? Sailing off into the sunset… literally. With dolphins.
Why go? PCB has gorgeous sunsets, and you definitely need to catch at least one while in town. Head out on a catamaran run by a local company and keep an eye out for dolphins – Panama City Beach is home to a large population of Atlantic bottlenose dolphins. Watch the sun go down with a cold drink in hand and the cool wind on your face.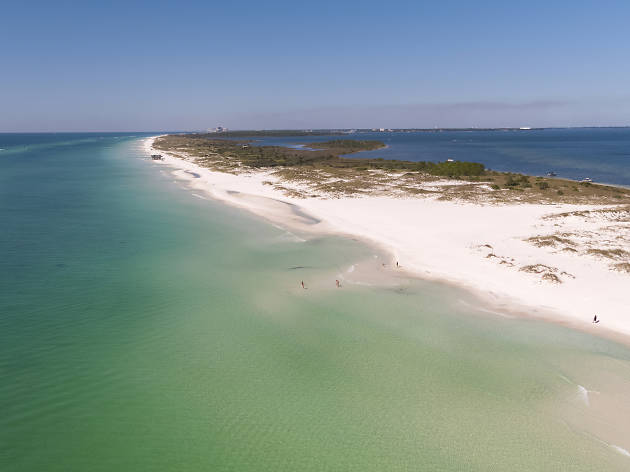 What is it? An undeveloped barrier island accessed via boat.
Why go? A quick boat trip from the Grand Lagoon, Shell Island is a seven-mile stretch of untouched beach with sloping sand dunes, coastal scrub and seaside critters like ghost crabs. There are a number of shuttles that can bring you to Shell Island and back, as well as chartered boats that offer eco-tours of the island, with an emphasis on the local flora and fauna.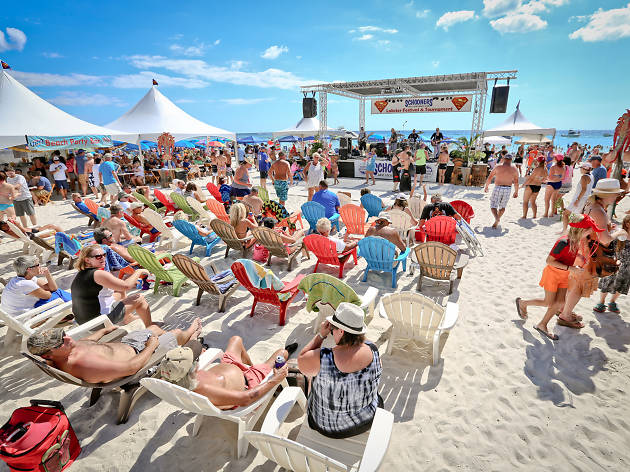 What is it? A quintessential locals' beach club.
Why go? The self-proclaimed 'last local beach club' in PCB is a lively place to unwind at the end of the day, and on any given night there's a sunset cannon, live music and great grub – go for the grouper (local fish) sandwich. The lobster festival and tournament is a big yearly event that draws thousands at summer's end, with lobster specials, diving competitions and a sand-sculpting contest.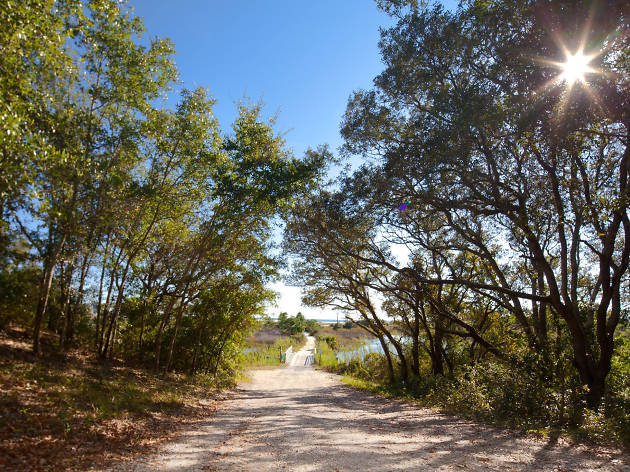 What is it? Miles of looping trails to be explored by bike or on foot.
Why go? Created as part of an effort to rehydrate protected wetlands, Conservation Park is also a popular recreational area. There are miles of trails (ranging from half a mile long to 12 miles) weaving through the 2,900-acre park, comprised of both unpaved roads and boardwalks. Pick up a nature guide and keep your eyes peeled for wildlife as you explore.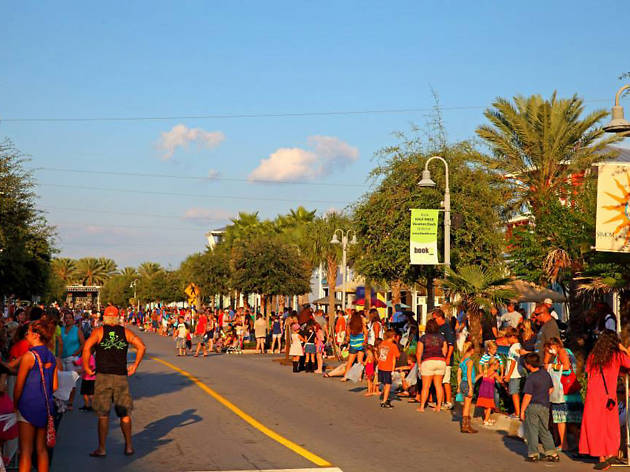 What is it? A shopping complex and hub for major events.
Why go? PCB's main shopping center – with restaurants and a movie theater – doubles as an event venue for many of the city's larger celebrations such as New Year's Eve. On this night, thousands of people fill the main drag for the beach-ball drop (in which 10,000 mini beach balls are released from nets above the crowd) and live performances. A 200-foot ferris wheel is set to open later this summer.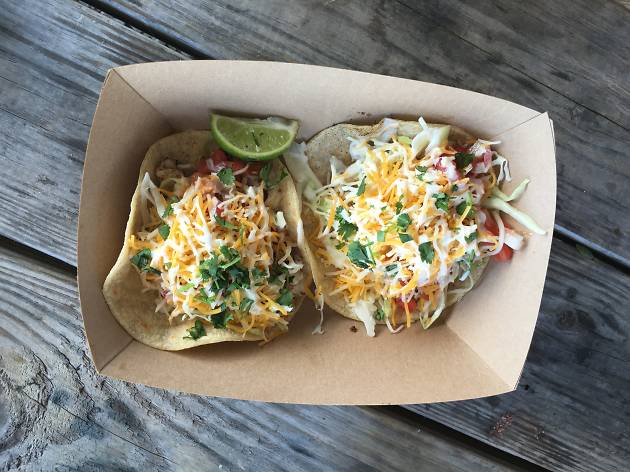 Abigail Abesamis
8. Finns Island Style Grub
What is it? A hip taqueria located next to a surf shop.
Why go? Proudly 'keeping it fresh' since it first opened in 2009, Finns' made-to-order, fish-focused menu of tacos, burritos and ceviche is a solid choice for a laid-back lunch. It has expanded to an outpost over the water in Panama City and opened a café in the surf shop adjacent to its original location. Finns Barista Bar & Snack Shack serves a killer black salt mocha, photo-ready acai bowls and house-made kombucha.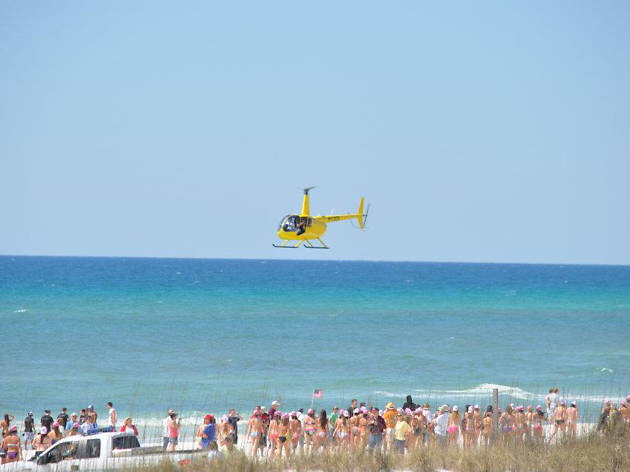 What is it? A family-owned operation offering helicopter tours of Panama City Beach.
Why go? See Panama City Beach from above on one of the various tours offered by Panhandle Helicopter. Itineraries range from a quick 5-minute ride between two piers to a complete tour of Panama City Beach, which includes St Andrews State Park and Shell Island.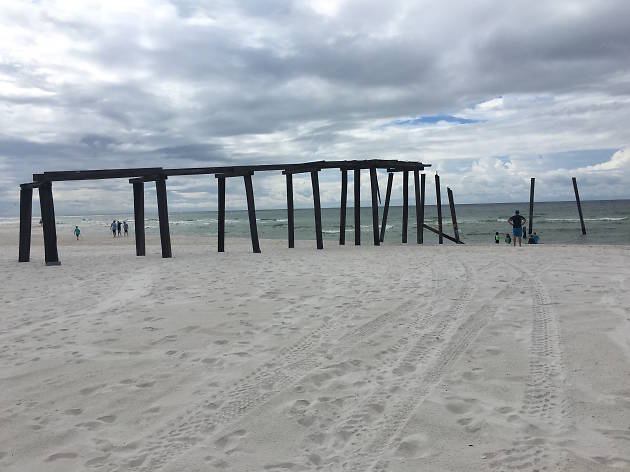 Abigail Abesamis
10. Camp Helen State Park
What is it? A park with a hidden pier and historic buildings.
Why go? From the 1940s, Camp Helen was a resort for textile-mill employees. Historic structures from this time and earlier remain, including the sprawling lodge and rainbow cottages – which set a serene scene, with Spanish moss hanging from old oak trees and views of Lake Powell. Hike about half a mile down to the beach and you'll find the Insta-ready remains of a hidden pier.
Visit Panama City Beach
11. Lotus Cafe at Zen Garden
What is it? A health-focused cafe and juice bar surrounded by a lush garden.
Why go? For your healthy food fix, from salads and juices to bulletproof coffee and house-made elixirs, this peaceful little spot is the perfect place to zen out and escape the crowds during the peak summer season. Rainy days are particularly special at Zen Garden, as the screened-in dining room keeps you dry and lets the comforting sounds and just-rained smell right in.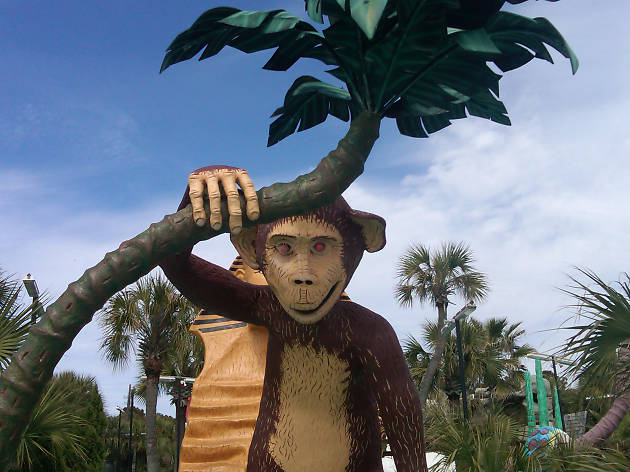 What is it? A retro mini-golf course with larger-than-life creatures.
Why go? Artist Lee Koplin took miniature golf to the next level by bringing massive concrete creatures into his courses at Goofy Golf, which opened in 1959. Goofy Golf has remained relatively unchanged, save for a few paint touch-ups on the sculptures. Its vintage feel and photo-ready moments add up to create a special charm that has kept it in business in a prime beachfront spot for many years.