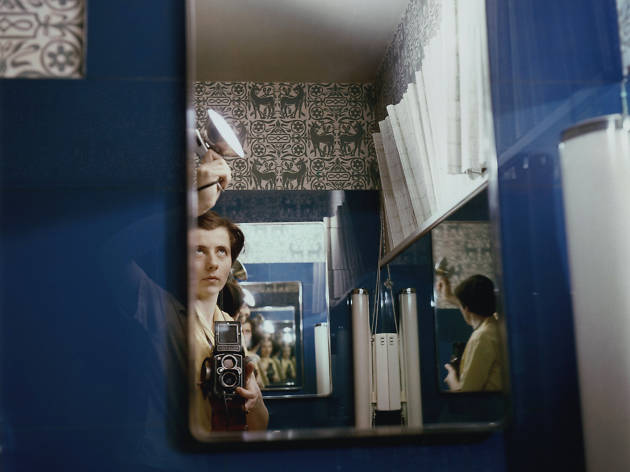 1/9
Vivian Maier, 'Self-portrait' / © Vivian Maier / Maloof Collection, Courtesy Howard Greenberg Gallery, New York / Les Douches La Galerie
2/9
Choi, 'Autoportrait aux Enfers' / © Choi / Courtesy Les Douches La Galerie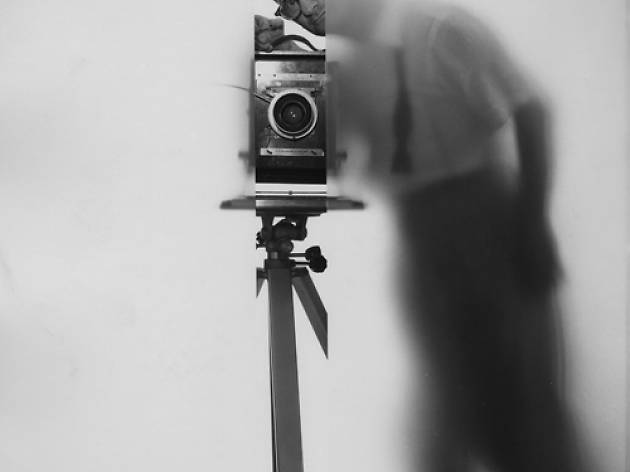 3/9
Erwin Blumenfeld, 'Self portrait', New York, 1952-53 / Courtesy de Les Douches - La Galerie
4/9
Kourtney Roy, 'Ils pensent déjà que je suis folle', 2014, Carte Blanche PMU / © Kourtney Roy / Courtesy Galerie Catherine et André Hug/Les Douches La Galerie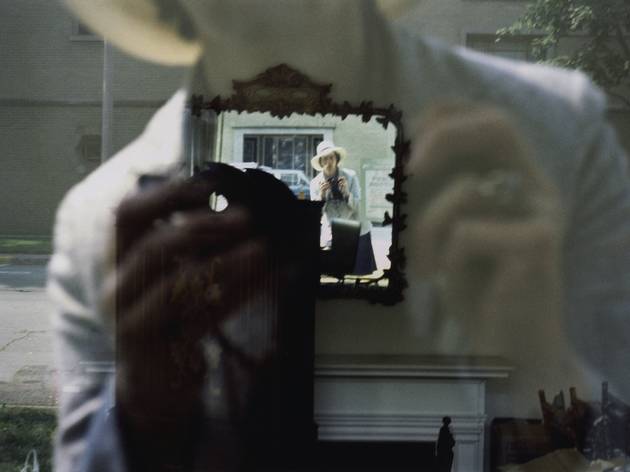 5/9
Vivian Maier, 'Self-portrait', Chicago area, July 1979 / © Vivian Maier / Maloof Collection, Courtesy Howard Greenberg Gallery, New York / Les Douches La Galerie
6/9
Jean-Christophe Béchet, 'Butte Rontana', 2009, de la série 'American Puzzle' / © Jean-Christophe Béchet / Courtesy Les Douches La Galerie
7/9
Arnold Newman, 'Self Portrait, Season's Greetings', West Palm Beach, FL, 1940 / Courtesy de Les Douches - La Galerie
8/9
Lucien Hervé, 'Autoportrait', Paris, 1938 / Courtesy de Les Douches - La Galerie
9/9
Raymond Depardon, 'Autoportrait au Rolleiflex Ile Saint-Louis', Paris, 1959 / Courtesy de Les Douches - La Galerie
The narcissistic selfie trend has perhaps made the self-portrait the most popular type of photography of the present day. But some do it better than others – even without a smartphone's Instagram effects. Les Douches gallery has set out to prove the seriousness of the self-portrait in photography and the result is a pleasing selection from France, America and China, from the 1930s all the way up to the 21st century.
Here, we see people who are usually hidden behind the camera. Some strike a serious stance (Erwin Blumenfeld) while others stage their shots carefully (Raymond Depardon). Most, however, opt for playful poses, toying with the camera's eye by creating shadows, illusions or unexpected reflections. Such experimentation reveals the photographer's desire to control his own image, to intrude on it and shape it in an intriguing way – and the result can be striking.
Self-portraits hold a strong autobiographical dimension, as is made clear in Hong Kong artist Dan Leung's portrait: standing on the roofs of his city between adverts and antennae, it's as though he is being crushed by the skyscrapers around him. Vivian Maier presents a similar self-image in her brilliant American street photography. Discreet and sensitive, we catch a glimpse of her in the reflection of a window or of an abandoned mirror. With a single click she reveals both a portrait of Chicago and of herself.