Circulation(s) - Festival de la jeune photographie européenne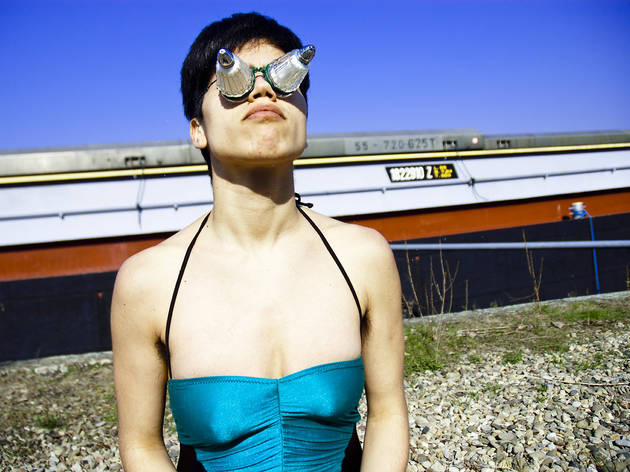 1/12
Federica de Ruvo, 'Un giorno in primavera', 2011 / © Federica de Ruvo
2/12
Nolwenn Brod, 'Va t'en me perdre où tu voudras', 2011 / © Nolwenn Brod
3/12
Laureen Machu, 'Reborn' / © Laureen Machu
4/12
Julie David de Lossy et Colin Delfosse, 'Kurpati Prestige', 2012 / © Julie David de Lossy et Colin Delfosse
5/12
Dominique Secher, 'Bokassa, la chute d'un tyran' / © Dominique Secher
6/12
Klaus Pichler, 'Skeletons in the closet', 2010 / © Klaus Pichler
7/12
Vladimir Vasilev, 'Animals' / © Vladimir Vasilev
8/12
Ieva Epnere, 'I was almost there' / © Ieva Epnere
9/12
Olivia Lavergne, 'Jungles' / © Olivia Lavergne
10/12
Valentine Vermeil, 'Everyday' / © Valentine Vermeil
11/12
Daniel Seiffert, 'Kraftwerk Jugend / powerplant youth' / © Daniel Seiffert
FX 027
12/12
Cristina de Middel, 'The Afronauts' / © Cristina de Middel
Already an unmissable rendezvous for enthusiasts of young photographic talent, the Circulation(s) Festival brings a visual feast to the Parc Bagatelle Trianon and the Galerie Côté Seine for the third year in a row, with work from 44 promising young European photographers. From Vladimir Vasilev's rugged gypsies to Federica De Ruvo's carnal performances, via Daniel Seiffert's industrial Germany riven by unemployment, the festival shows a whole range of contemporary creativity. Free, and full of great finds.

Daily 11am-5pm, 22 Feb-1 Mar; daily 11am-6.30pm, 2-31 Mar

For the full programme, click here.