Israel Ariño : Le Temps éparpillé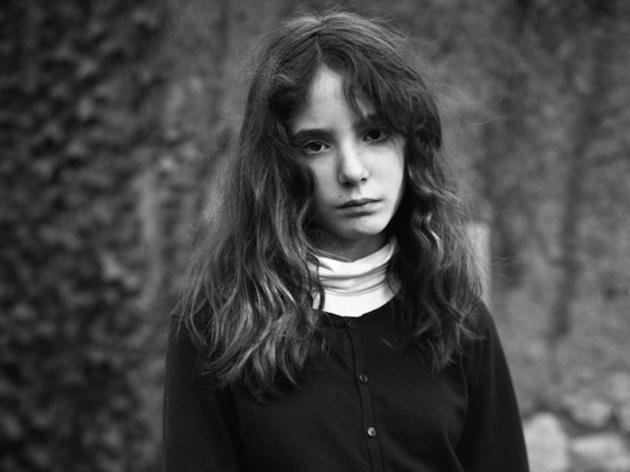 1/5
Israel Ariño, 'Le Nom qui efface la couleur', 2014 / Courtesy de l'artiste et galerie VU', Paris
2/5
Israel Ariño, 'Atlas', 2006-2012 / Courtesy de l'artiste et galerie VU', Paris
3/5
Israel Ariño, 'Le Nom qui efface la couleur', 2014 / Courtesy de l'artiste et galerie VU', Paris
4/5
Israel Ariño, 'Le Nom qui efface la couleur', 2014 / Courtesy de l'artiste et galerie VU', Paris
5/5
Israel Ariño, 'Espacio imaginario', 2000-2006 / Courtesy de l'artiste et galerie VU', Paris
An autobiographical exhibit from an original Spanish photographer blends horror, humour and surrealism.
It's been a great summer for photography fans in Paris this year. First it was the brilliant Anna and Bernhard Blume exhibition at the Centre Pompidou, and now this more autobiographical display from Israel Ariño at the Galerie VU. The photos follow a very particular narrative thread, which visitors must reconstruct. A statue, a particular foggy morning, some plants, a portrait: these black and white snippets seem to connect to one another gradually, sketching a rough portrait, detail by detail, of the figure behind the camera.

Hung directly on the wall, unframed and exposed, the small photos in the first room create a feeling of intimacy with the visitor. Style is as important as content in Ariño's works, from the type of paper to the printing format and dimensions. In the second room, the strange poetry of the earlier images tips over into the fantastical. Drawing greatly upon surrealism, Ariño also references spirit photography and even nods toward the horror movie. As a result, his images are suffused with spookiness (dancing ladders, a ghost ship, a menacing fog) and rendered all the more striking by the development techniques he uses, like the Collodion process, which was common in the 19th century and gives his works a century-old look.

By contrast, Ariño's 'normal' photos appear contaminated by the weirdest of clichés, such as the shot of a row of children lined up on a pontoon, like a line of cursed spirits who've escaped from a haunted lake. In this Spaniard's world, photography is no longer a reflection of the real, but in fact echoes a subverted reality. Mixing humour and poetry, he shows that the extraordinary is always to be found in apparently humdrum settings.