Lartigue, la vie en couleurs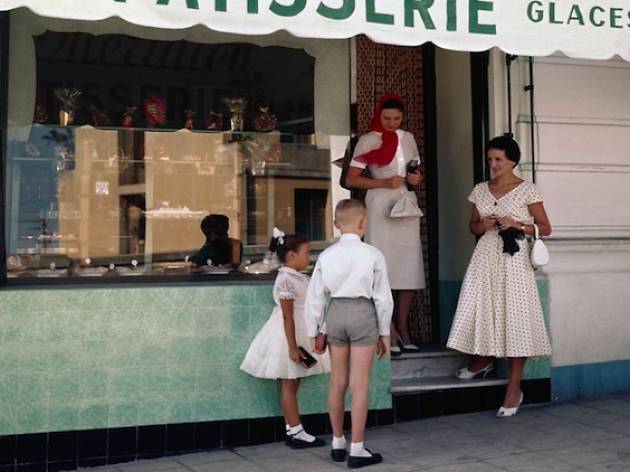 1/14
J. H. Lartigue / © Ministère de la Culture - France / AAJHL
2/14
J. H. Lartigue / © Ministère de la Culture - France / AAJHL
3/14
Vue de l'exposition / Photo : © TB / Time Out
4/14
J. H. Lartigue / © Ministère de la Culture - France / AAJHL
5/14
J. H. Lartigue / © Ministère de la Culture - France / AAJHL
6/14
J. H. Lartigue / © Ministère de la Culture - France / AAJHL
7/14
J. H. Lartigue / © Ministère de la Culture - France / AAJHL
8/14
J. H. Lartigue / © Ministère de la Culture - France / AAJHL
9/14
J. H. Lartigue / © Ministère de la Culture - France / AAJHL
10/14
J. H. Lartigue / © Ministère de la Culture - France / AAJHL
11/14
Vue de l'exposition / Photo : © TB / Time Out
12/14
Vue de l'exposition / Photo : © TB / Time Out
13/14
Vue de l'exposition / Photo : © TB / Time Out
14/14
J. H. Lartigue / © Ministère de la Culture - France / AAJHL
Poetic, humorous images in black and white and colour are a delight in this outstanding body of work.
This marvellous exhibition of photographs by Jacques Henri Lartigue (1894-1986), selected by the MEP, is an absolute pleasure. Traditionally known as a master of black and white, here he also emerges as genius in colour. A painter by training, his early artistic efforts were disregarded, but he was acclaimed for his photography from the '60s onwards. He discovered black and white photography at the age of 18, and almost immediately demonstrated a joyfully delicate touch and a keen eye for framing a scene.

It was much later when Lartigue definitively adopted colour. He began to photograph like a painter, capturing changes in seasons and light in the manner of the impressionists or the nabis. Sparkling with light, his images give off a palpable and contagious joie de vivre – without a trace of sentimentality. In filling his images with a sense of mystery, he also finds humour. A church shaped like a sugar cube in the middle of the Arizona desert, the reflection of a canal boat in the water, a landscape veiled by a spiderweb, a crazy dog, a strange swimming cap – each tiny moment, here, is carefully framed and given an exacting nuance. It's ravishing.