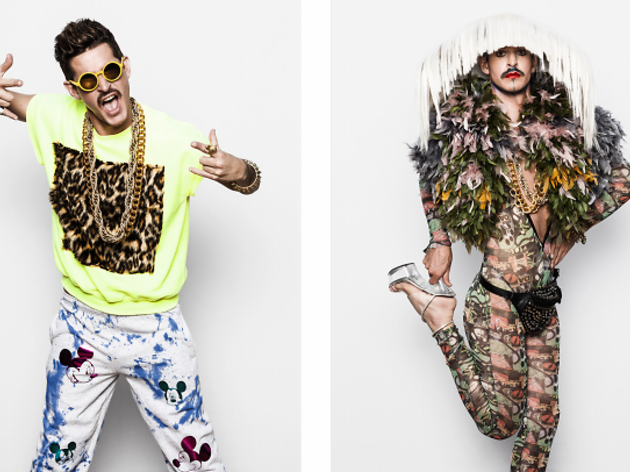 1/5
© Anthony Lycett
Glyn Sink the Pink, organisateur de soirées Série Self Styled, 2008 - 2015. Edition 1/10
2/5
© Anthony Lycett
Dame Zandra Rhodes, fashion designer Série Self Styled, 2008 - 2015. Edition 1/10
3/5
© Anthony Lycett
Georgeois Bourgeois, performeur Série Self Styled, 2008 - 2015. Edition 1/10
4/5
© Anthony Lycett
Jonny Woo, performeur Série Self Styled, 2008 - 2015. Edition 1/10
5/5
©E.Boutié
Self Styled, Anthony Lycett
Anthony Lycett photographs exciting and eccentric sub-cultures in London and Paris.
Since 2008, the British photographer Anthony Lycett has explored the eccentric sub-cultures of London and Paris, producing hundreds of portraits of performers, drag queens, dancers and more. Some of these photographs are now being shown at Paris's Isabelle Gounod gallery in an exciting, intimate exhibition titled 'Self Styled', which goes on until the end of the month.
Lycett's portraits capture each character twice, first in their fairly conventional daytime looks and then in their vibrant nocturnal costumes, taking the viewer into the colourful world of the underground in both cities. With their outrageous poses and provocative attitudes, reminiscent of edgy models on the pages of glossy magazines, these modern-day dandies deploy fashion and style as political and social weapons, taking control of their appearances and personalities and daring the viewer to be different.
By questioning the idea of representation and self-image, Lycett's photographs present a fascinating alternative world, one you definitely don't want to miss out on.
TRANSLATION: MARIA THOMAS