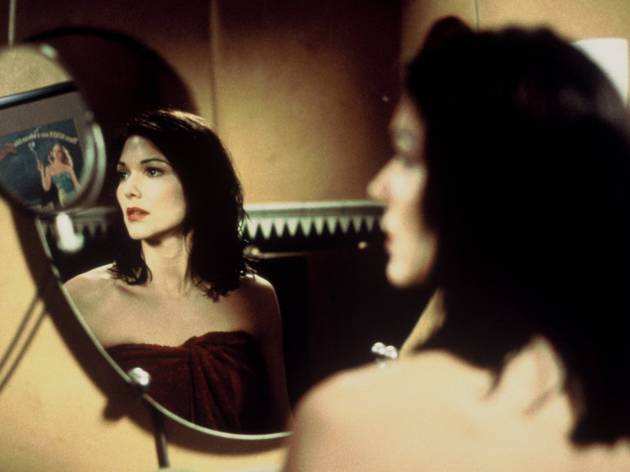 David Lynch's rambling LA thriller returns to its true home on the big screen
Style conquers soul in David Lynch's celebrated 2001 Hollywood noir, a dusky, discursive thriller as glamorous and slippery as the city it celebrates. Famously, it was shot as a television pilot, following two women – dark, troubled Rita (Laura Harring) and bright-as-a-button Betty (Naomi Watts, remarkable) – as they navigate the glittering cinematic surface and the criminal underbelly of LA, encountering budding director Adam Kesher (Justin Theroux) en route. But the show never made it to air, so Lynch took the footage and built around it, adding a bruising anti-romantic climax and leaving plenty of threads hanging.
Gleefully trashing traditional narrative, the result is peppered with moments of pure, neck-prickling sensation – the stark horror of the 'creature behind Winkie's', the aching, inexplicable sadness of the Silencio nightclub. But unusually for Lynch, the emotional centre remains elusive: the relationship between Betty and Rita is remote, even prurient, while Adam's scenes are amusing but lead nowhere. Visually it's a wonder, lavishly stocked with deep shadows and crimson lips, while the mood of elegant despair is flawlessly maintained. But there's not enough heart here to match the operatic, empathetic intensity of Lynch's best work.
Cast and crew
Director:
David Lynch
Screenwriter:
David Lynch
Cast:
Justin Theroux
Dan Hedaya
Chad Everett
Robert Forster
Ann Miller
Brent Briscoe
Katharine Towne
Mark Pellegrino
Lee Grant
Laura Elena Harring
Naomi Watts