Time Out Paris Live: Summer of Love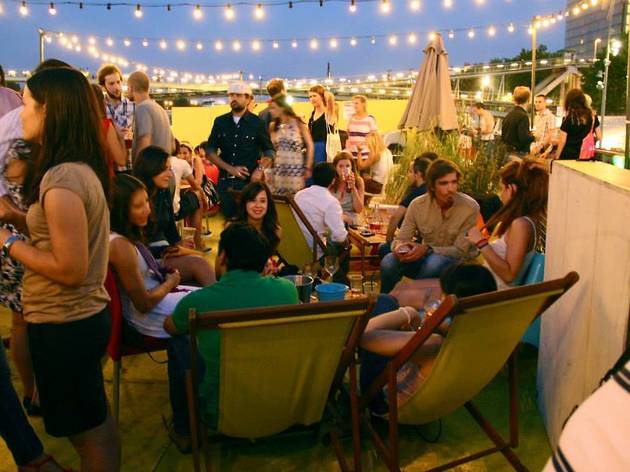 1/30
2/30
3/30
4/30
5/30
6/30
7/30
8/30
9/30
10/30
11/30
12/30
13/30
14/30
15/30
16/30
17/30
18/30
19/30
20/30
21/30
22/30
23/30
24/30
25/30
26/30
27/30
28/30
29/30
30/30
Celebrating the peak years of acid house and techno in the UK in 1988-9, Time Out Paris Live is holding a Summer of Love on the floating bar and club Petit Bain, where French and English DJs will take us back to the golden days of rave parties. We kick off with an electro apéro on the terrace, with cocktails and snacks from 9pm until 11.30pm and Neet from Panic Room on the decks.
At 11.30pm, the party will head downstairs to continue until 5.30am with the best of old school and acid house: Kelvin Andrews (Soul Kekanik/Sure is Pure) and Jerome Hill (Don't Records/Fat Hop Records/originUK.net) over from London, plus local boy Tite (Acid Square Dance/Society Of Silence/Poni Hoax).

Get prepared to dance your summer socks off, and book your tickets in advance here.