The Valley of Astonishment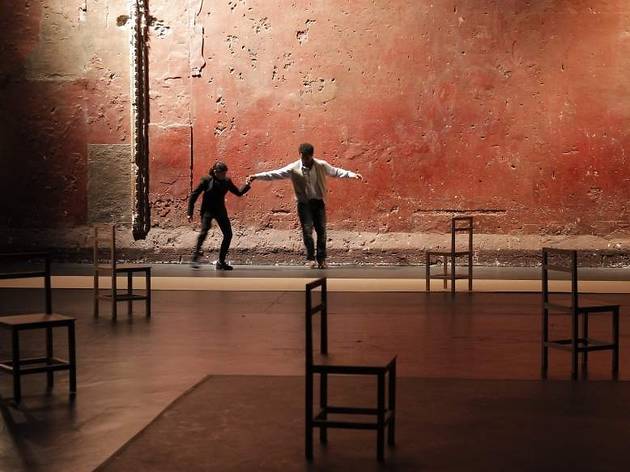 1/4
© Pascal Victor / ArtComArt
2/4
© Pascal Victor / ArtComArt
3/4
© Pascal Victor / ArtComArt
4/4
© Pascal Victor / ArtComArt
Another stunning show from Peter Brook.
Just a handful of chairs and a table on wheels is all Peter Brook needs to take his audience far, far away from La Chapelle metro. After the superb epic, 'The Suit,' the director invites us to meet Sammy Costas, a tiny woman who, overnight, discovers her talent of synesthesia. She has an infinite memory; a brain that works in association with several meanings to remember lists of words, phone numbers and addresses off by heart. 'The Valley of Astonishment' follows Sammy's journey, from the discovery of her talent to her acceptance of it.
In Peter Brook's signature style, the magic is effective through small touches, a talent of the invisible which he manages with dexterity by using perfect musical accompaniments and unforgettable comedians. The hilarious Kathryn Hunter, a sort of Edith Piaf in her infinite delicateness, the energetic Jared McNeill and the unmatchable Marcello Magni are all perfect in their roles. There is next to nothing to say about the set design – no sumptuous decor or extravagant set design. All the fun is in the poetry of the details: Hunter's moving voice, the beauty of the dialogue and the musical verse of Raphaël Chambouvet et Toshi Tsuchitori. It's these subtle minutiae which do everything – leaving the sweetest of imprints on our memory.
TRANSLATION: MEGAN CARNEGIE