The 12 best restaurants in Park City
Check out the best restaurants in Park City, where cosmopolitan eats rival legendary snow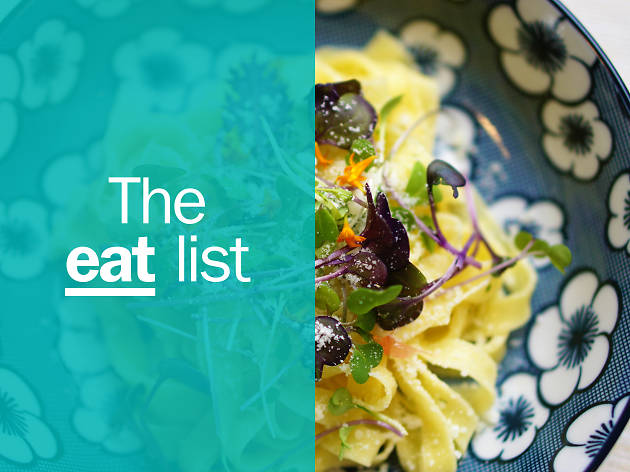 World-class dining in a small town? You shouldn't expect anything less from Park City, which may be the most cosmopolitan ski town there ever was. Former host of the 2002 Olympics, home of the largest U.S. ski resort, and annual stop of celebrities for the Sundance Film Festival, Park City is indeed an international destination—and it shows on local menus, from top-notch lobster rolls to a Uruguayan sandwich.
If you visit Park City for Sundance or during busy ski weekends, some restaurants may be crowded or closed for private events, while others surge their prices. Meanwhile, in fall and spring, some restaurants close down temporarily. A little research before you dine pays off, and sometimes avoiding Main Street will be your best bet, but checking out our pick of the best restaurants in Park City is the best place to start.
Best restaurants in Park City
1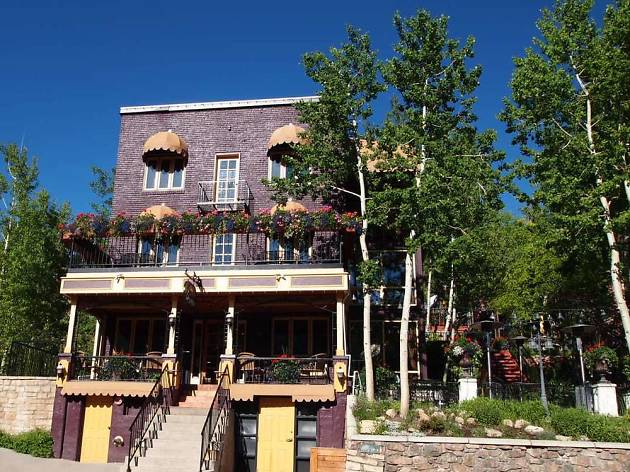 Photograph: Courtesy Yelp/A.L.
What is it: A locally beloved restaurant named for an Italian digestive serving regional Italian dishes with panache.
Why go: Grappa is local prolific restaurateur Bill White's original, time-tested concept. Today, White's culinary empire spans seven restaurants, a farm and a forthcoming sustainable agriculture center. Plus, word has it that Javier Bardem dines at Grappa when he's in town.
Price range: Blowout
2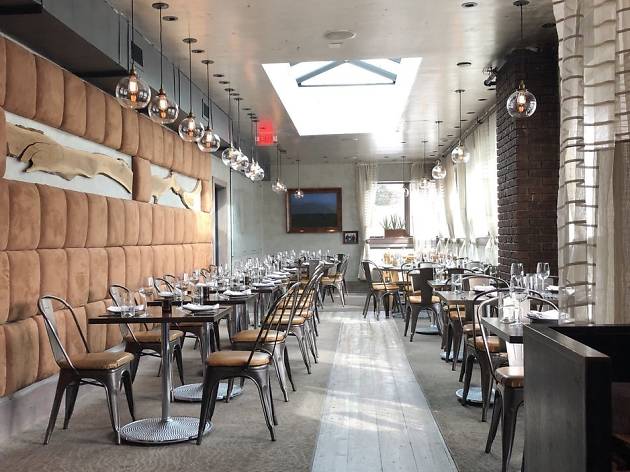 Photograph: Courtesy Yelp/Andrea H.
What is it: An award-winning outpost of Southern cuisine on Main Street, helmed by a talented Georgia-born chef.
Why go: The menu keeps Southern tastes interesting by balancing authenticity (think a basket of buttermilk biscuits) with subtler renditions like Pecan-Crusted Halibut. If you visit for brunch, beeline it straight to the epic Bloody Mary Bar, stocked with so many hot sauces, pickled veggies, and other garnishes that you'll have to use restraint to avoid overflowing your glass.
Price range: Pricey
3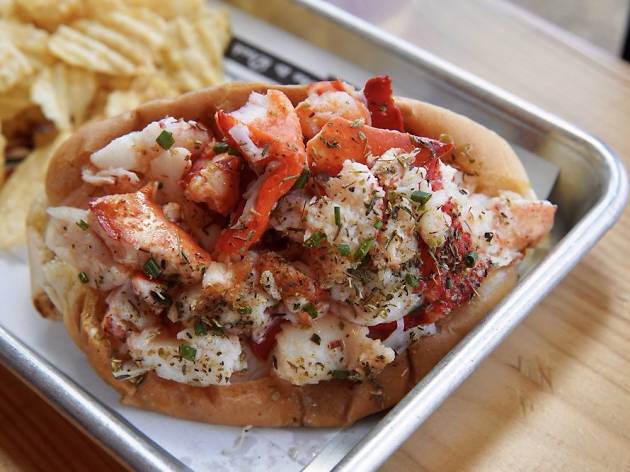 Photograph: Courtesy Yelp/Tim L.
What is it: The world's best lobster roll—no, we're not joking. Freshies placed first in the 2017 Maine Lobster Roll Festival. Before you get too skeptical, know that the husband-and-wife team behind Freshies hail from New England themselves.
Why go: Colossal chunks of Maine-imported lobster tossed in mayonnaise on a buttered hot dog bun. This sandwich is so supreme, it's in demand in nearby Salt Lake City, where a second Freshies location is just as popular.
Price range: Pricey
4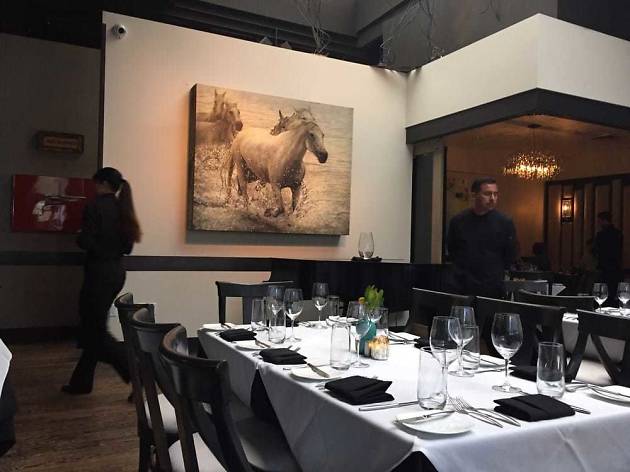 Photograph: Courtesy Yelp/Mel I.
What is it: A Main Street institution rivaled only by the historic Egyptian Theater. Chef Seth Adams's Riverhorse has long topped the fine dining list in Park City, with nods from DiRōNA, Forbes, and others. Illuminated by exquisite accent lighting, the ambience is as spellbinding as the legendary Macadamia-Crusted Halibut with mango. By day, visit Riverhorse Provisions, a new sister café and specialty market a few blocks uphill.
Why go: Unlike many fine dining restaurants, Riverhorse attends to carnivores and vegetarians alike. Get a taste of the west in the Wild Game Trio, or dig into the King Trumpet Mushroom Steak.
Price range: Blowout
5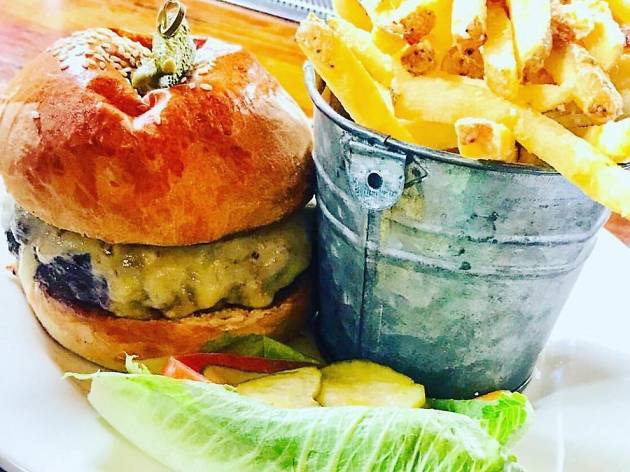 Photograph: Courtesy Yelp/Robert V.
High West Distillery & Saloon
What is it: The culinary arm of the award-winning distillery in a setting that feels like the spiffed up set of Westworld.
Why go: This is your chance to try High West's incredible line of whiskeys in equally incredible cocktails—alongside great food, of course. A timeless order: A Boulevardier with Smoked Salmon. If you're more of a shaken not stirred diner, brave the Rattlesnake, which unites Double Rye, egg white, and absinthe—try it with the Chicken Schnitzel.
Price range: Pricey
6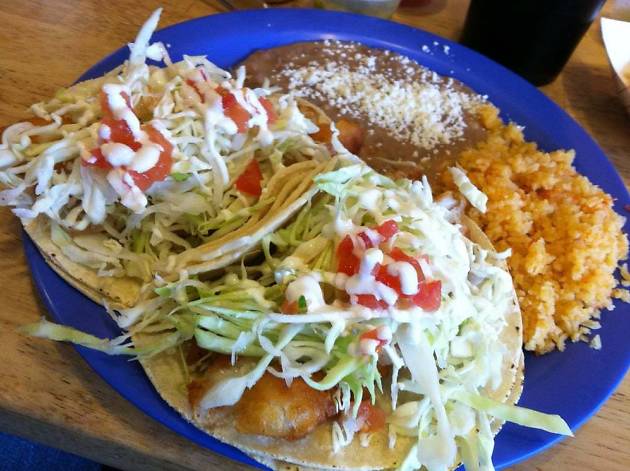 Photograph: Courtesy Yelp/Joshua S.
What is it: Park City's Best Mexican Restaurant, as voted every year by discerning locals since the awards launched in 2013.
Why go: Tacos aren't exactly a serious food, but never before have they been as fun as hey are at El Chubasco. With a pick 'n' mix vibe, you can choose from a variety of 20 fresh salsas, seven tacos, four burritos and some other options.
Price range: Bargain
7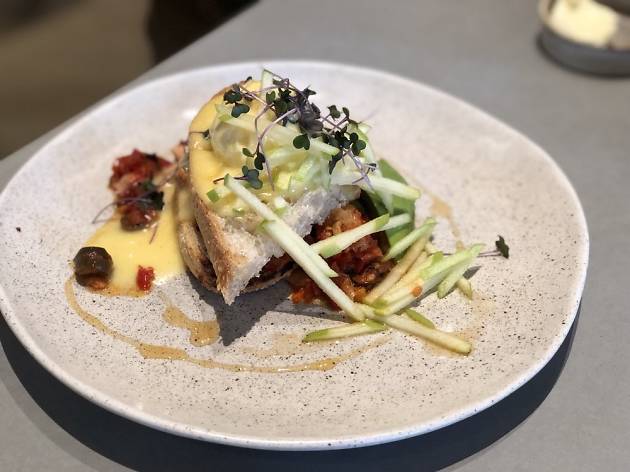 Photograph: Courtesy Yelp/Lala P.
What is it: A nutrition-conscious café founded by a team of Australians.
Why go: Two words: The Hulk. This epic smoothie bowl comes fully loaded with spinach, matcha, banana, mint, dates, cacao, coconut and granola. There are few things better to sort out a hangover. Unless, of course, you order the waffle and breaded 'chook' (that's chicken in Aussie slang), which comes with the perfect accompaniments of haloumi and chorizo.
Price range: Average
8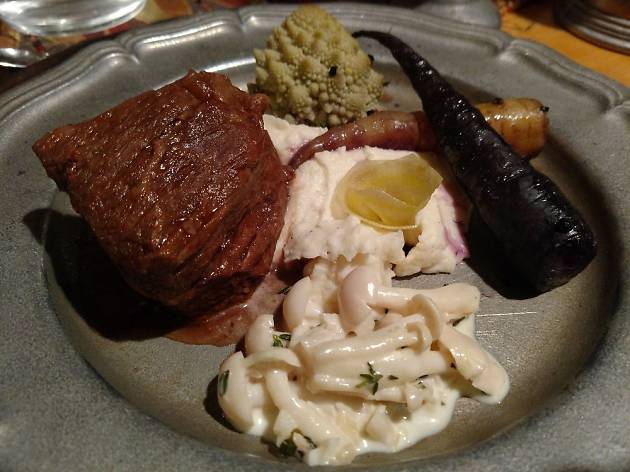 Photograph: Courtesy Yelp/Jerry W.
What is it: An unforgettable dining experience that begins with a sleigh ride up a mountain. Some 2,000 feet higher, guests discover textbook hygge, the Norwegian term for the type of cozy contentment only attainable in wintry, fire-lit settings.
Why go: If the concept itself hasn't sold you, consider the seasonally changing menu—a five-course Nordic journey to the tune of live piano. In between sips of glögg, you might encounter a sorbet palate cleanser served on Norwegian rocks, or braised short ribs with lingonberry jam.
Price range: Blowout
9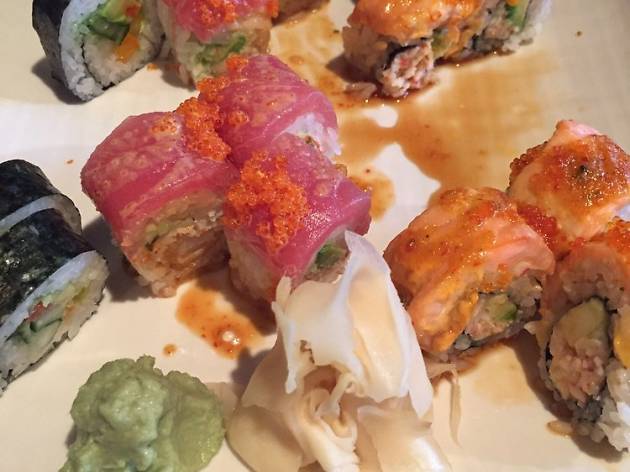 Photograph: Courtesy Yelp/Heather J.
What is it: A low-profile yet superb sushi bar by the Park City Mountain base area.
Why go: The Oishi sushi chefs have come up with many locally inspired and addictive rolls, like the P.C. Crunch with crab, avocado, cucumber and a crisp tempura topping. Don't overlook the beyond sushi options here. There's nothing like a bowl of traditional Yakisoba noodles to warm up après ski.
Price range: Pricey
10
Photograph: Courtesy Yelp/Tracy W.
What is it: Perhaps the most famous drinking destination downtown, housed in a historic brick that was once a bowling alley and a liquor store. No inch of space has gone undecorated in this giant cabinet of curiosities—a taxidermied Buffalo head there, a motorcycle dangling from the ceiling there.
Why go: Aside from the ogle-worthy paraphernalia, go for the No Name Burger, built around a buffalo patty topped with cream cheese, jalapenos and a chipotle aioli so good you'll ask for extra.
Price range: Average
11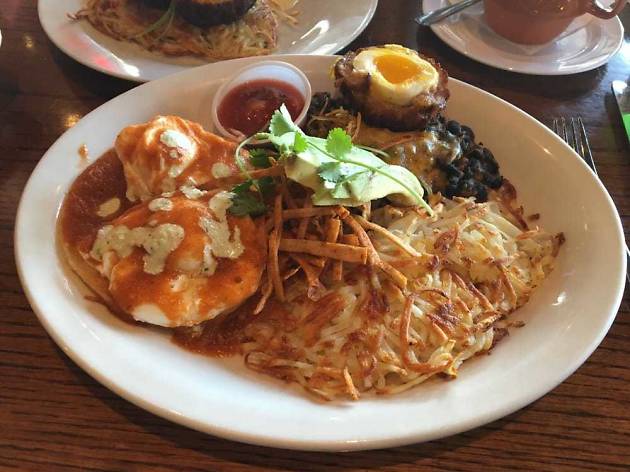 Photograph: Courtesy Yelp/Len L.
What is it: A local favorite for good reason—it's off hectic Main Street, reasonably priced, and owned by a local ski bum, who Guy Fieri dubbed "daring."
Why go: Imagine a BLT. Add carved roasted pork tenderloin and a creamy tomatillo aioli. Put a fried egg on it. Behold: the Chivito! A Uruguayan sandwich that you can find at Sammy's, but probably nowhere else in Park City, or possibly the Rocky Mountain West. This is just one item on a menu guided by little rhyme or reason, which is just fine because everything is delicious.
Price range: Average
12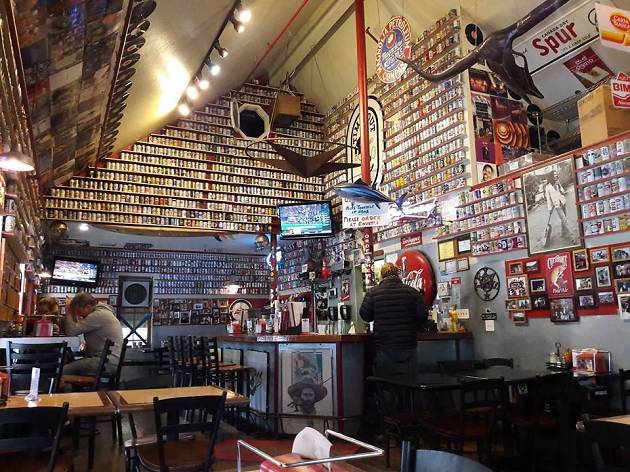 Photograph: Courtesy Yelp/Carmen V.
What is it: Where local Park City ski bums go after a day of shredding pow to refuel on slices. Hundreds of beer cans lining the walls build character and provide fodder for conversation.
Why go: Endless opportunities to photograph and then devour epic cheese pulls. Indeed, cheese is the river that runs through this family-owned joint, starring in everything from cheese fries to Philly cheesesteaks. And if you're a local or student, take advantage of the specials that make Davanza's even more budget-friendly.
Price range: Bargain
Discover Time Out Market: the best of the city under one roof