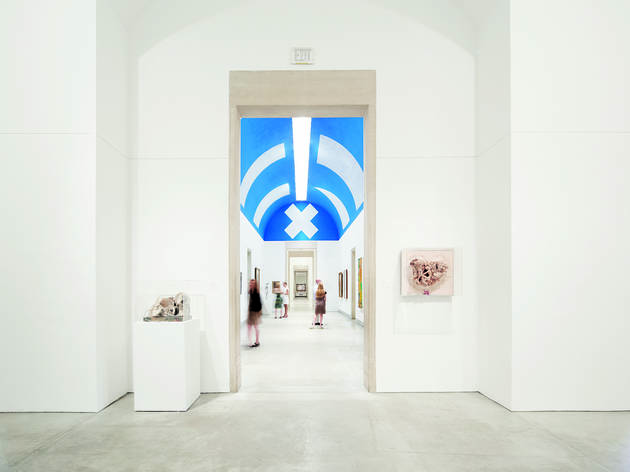 The 21 best Philadelphia museums
The City of Brotherly Love is home to an astounding number of cultural offerings: here are the best Philadelphia museums
No visit to the City of Brotherly Love is complete until you've wandered inside at least a few of the best Philadelphia museums. And, given the diversity we've got going on in town, you'll never have to worry about finding one that you like.
The Benjamin Franklin Parkway—a work of art in itself—is ground zero when you want to ogle art (and, yes, the Rocky Statue) by the world's most famous creatives, like Picasso, Van Gogh and Frida Kahlo. Looking for history? Find it in spades in Old City, where the revolutionary era comes alive in a handful of high-tech museums that are fun for grownups and kids alike. The campus of the University of Pennsylvania is also home to a diverse group of destinations—including a couple of underrated gems that are absolutely free to enter.
Feel up on some cheesesteak at the best restaurants in town and then get ready to peruse the city's top cultural offerings.
RECOMMENDED: Full guide to the best things to do in Philadelphia
Museum-hopping on a budget?
Many of the museums on this list offer free or deeply discounted nights throughout the week or month.